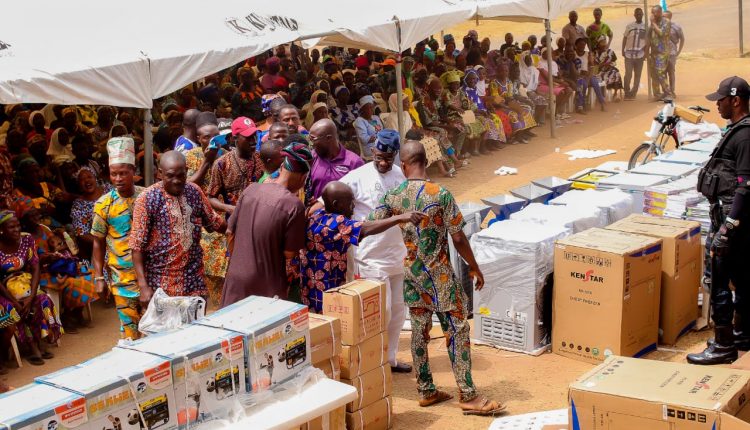 Ib. North LG Agog As Lawmaker Fola Oyekunle Put Smiles On Faces Of Residents, Students
It was an atmosphere of joy, gratitude and smile on the faces of Constituents in Ibadan North Local Government, Constituents (1), all thanks to oyo lawmaker, Hon. Fola Oyekunle popularly known as DON, has he distributes empowerment items to his constituents worth millions of Naira with the aim of alleviating poverty and improving their well-being.
Addressing the beneficiaries at the NTA complex in Ibadan, Oyekunle said the items was distributed to support the youths, women and the physically challenged in the constituency.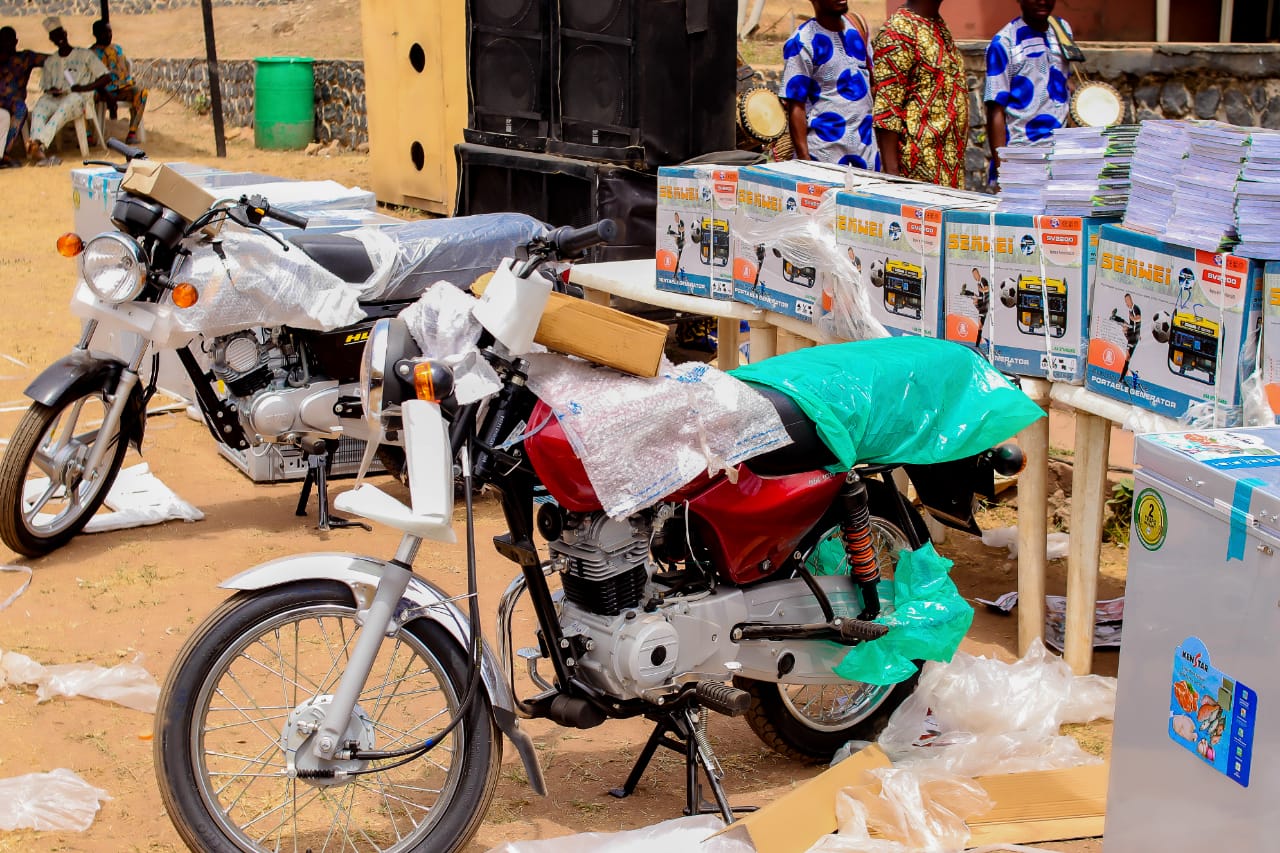 He said his intervention also covered the education sector, beginning with the distribution of exercise books, textbooks and other educational materials to improve the standard of education at the primary and secondary school level.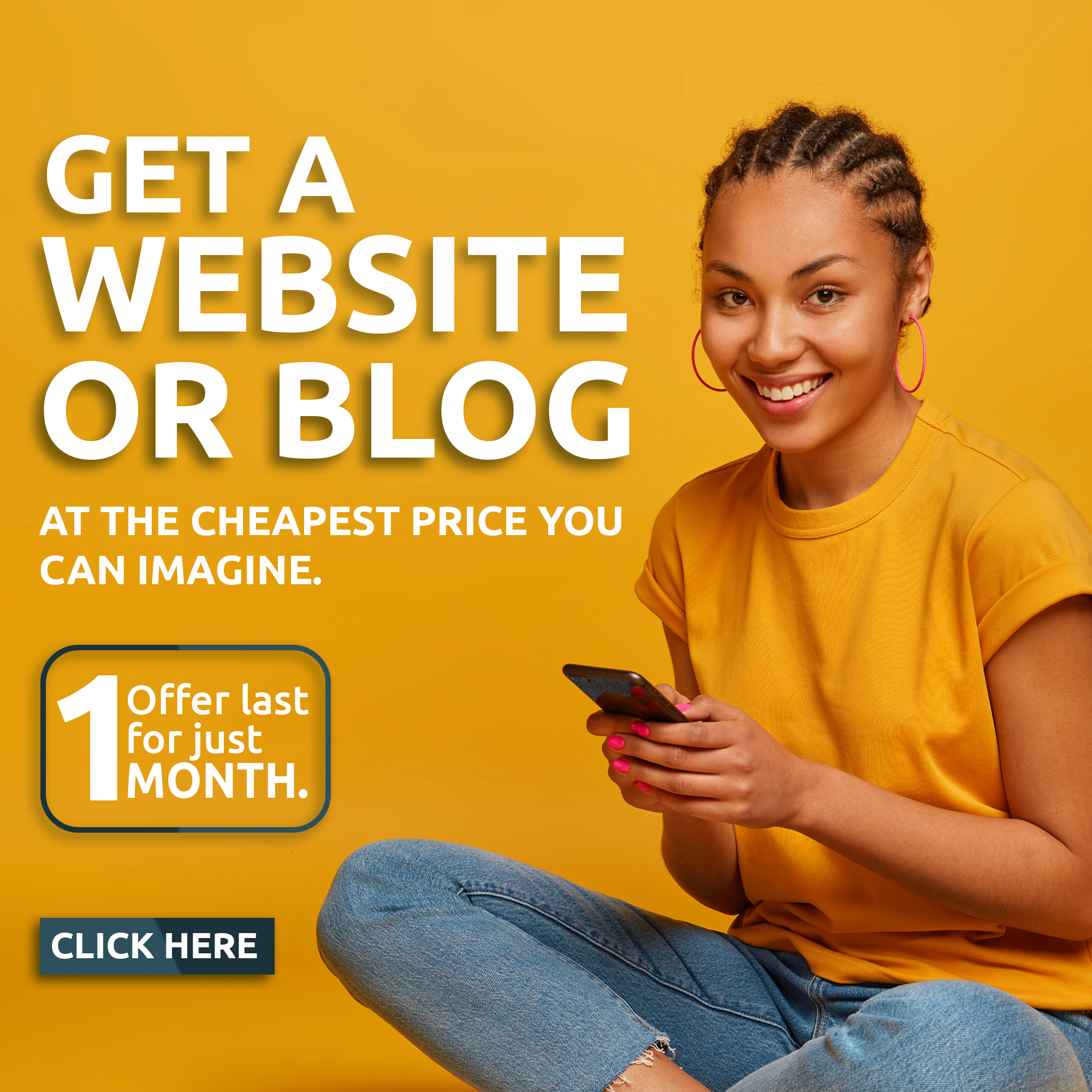 The lawmaker also announced cash donations and a POS machine each to 200 persons as a way of supporting and establishing them financially.
Other items distributed included, motorcycles, sewing machines, Poultry equipment for irrigation farming, locally fabricated wheelchairs, grinding machines, refrigerators and generators to mention a few.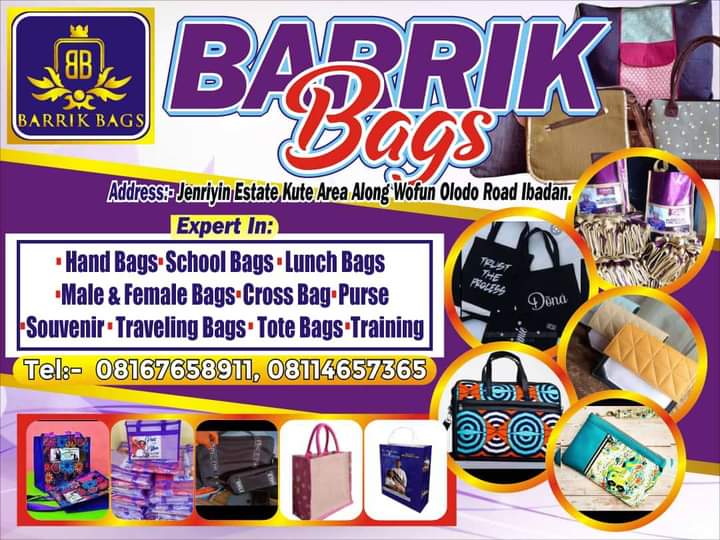 In an interview with journalists, Hon. Fola Oyekunle (DON) said "The primary aim of the Empowerment was to alleviate our people out of poverty and also as you can see aside the Empowerment items, we focused more on educational materials for our students which is in line with the educational blueprints of our governor, Engr. Seyi Makinde".
He assured the people of continuous quality and sound representation at the state legislature to improve their standard of living.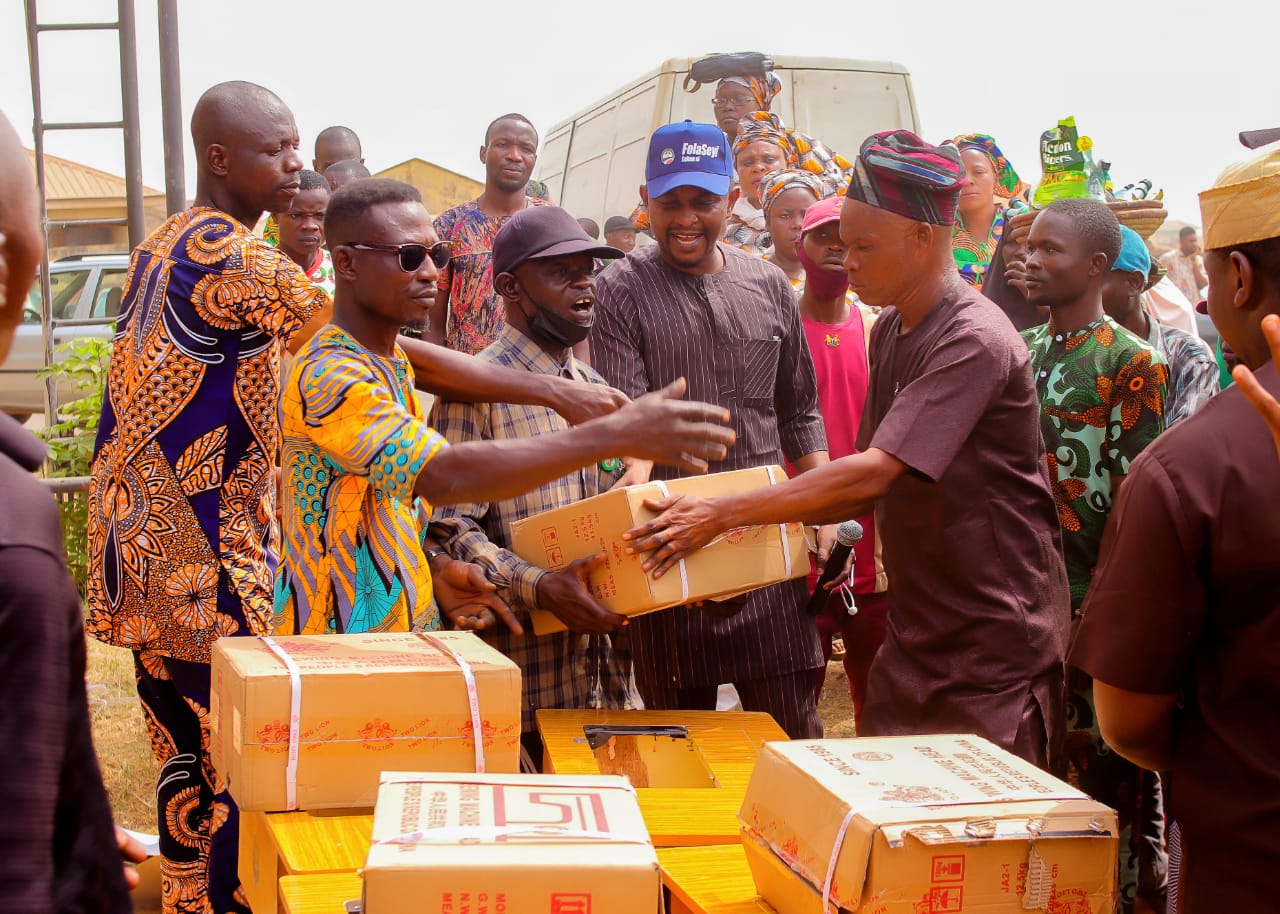 Beneficiaries of the Empowerment scheme, Mr Arowolo appreciated the lawmaker for the golden opportunity to start up his business with cash grant given to him
Another, Mrs Alimot who got a sewing machine, said over the years it was difficult raising money buying a brand-new sewing machine for her fashion business but with the Fola Oyekunle Empowerment Scheme she is grateful to have been selected as a beneficiary
Political big wigs who graced the occasion were ; State Chairman (PDP)Hon. Dayo Ogungbenro, State Secretary Alhaji Wasiu Adeleke, The PDP State PRO, Engr. Akeem Olatunji, The Executive Chairman of Ibadan North Local Government, Hon. Yusuff Sahib Oladayo (Agba Egbe), Commissioner For Youth And Sport, Hon. Seun Fakorede, Hon. Awoleye Dada, Engr. Ajuwon, Hon. Kazeem Oshoniyi, Hon. Babajide Gabriel, The local government party chairman (PDP) Hon Seun Adelore, The Oyo State Youth Leader (PDP) Hon. Micheal Ogunsina, Councilors, Supervisory Councilors among others