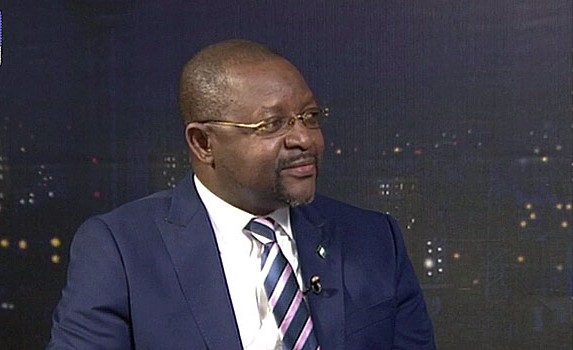 Sunday Dare Salutes Sanwo-Olu On Plan To Feed 100,000 Lagos State Youth
Minister of Youth and Sports Development, Sunday Dare has commended the doggedness of Lagos state governor Babajide Sanwo-Olu with his decision to feed 100,000 youth across the 57 Local Government Areas of the state.
Mr. Sunday Dare who lauded Sanwo-Olu for the youth feeding plan describe the Lagos state governor as a smart leader.
On his tweeter page, the sport minister tweeted :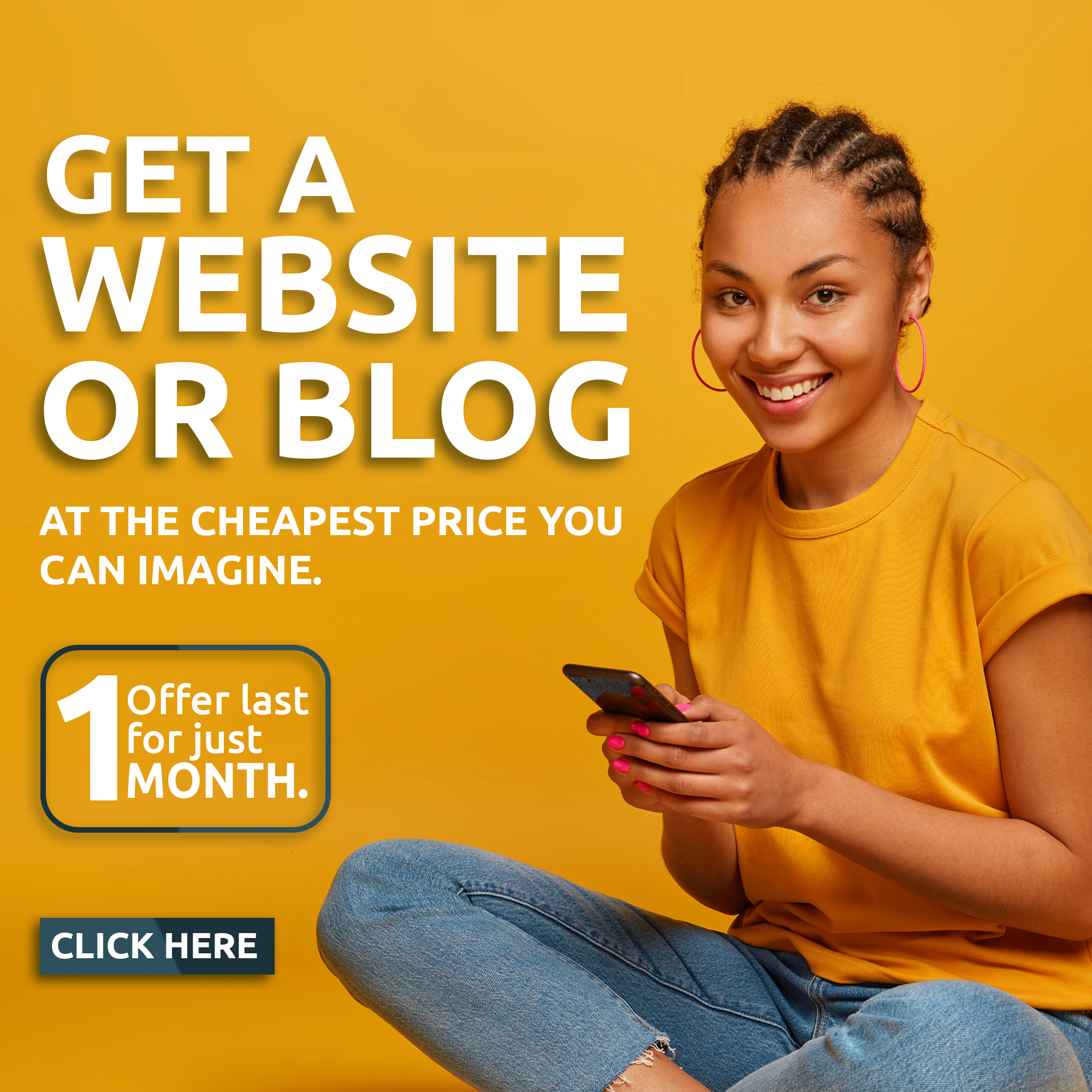 " A shout out to Governor Babajide Sanwo-Olu of Lagos State on the plan to feed 100,000 youth across the 57 LGAs. A smart move by a smart leader in unusual times.Our youth remain a target group in need of support at a time like this. I urge other governors to emulate @jidesanwoolu ".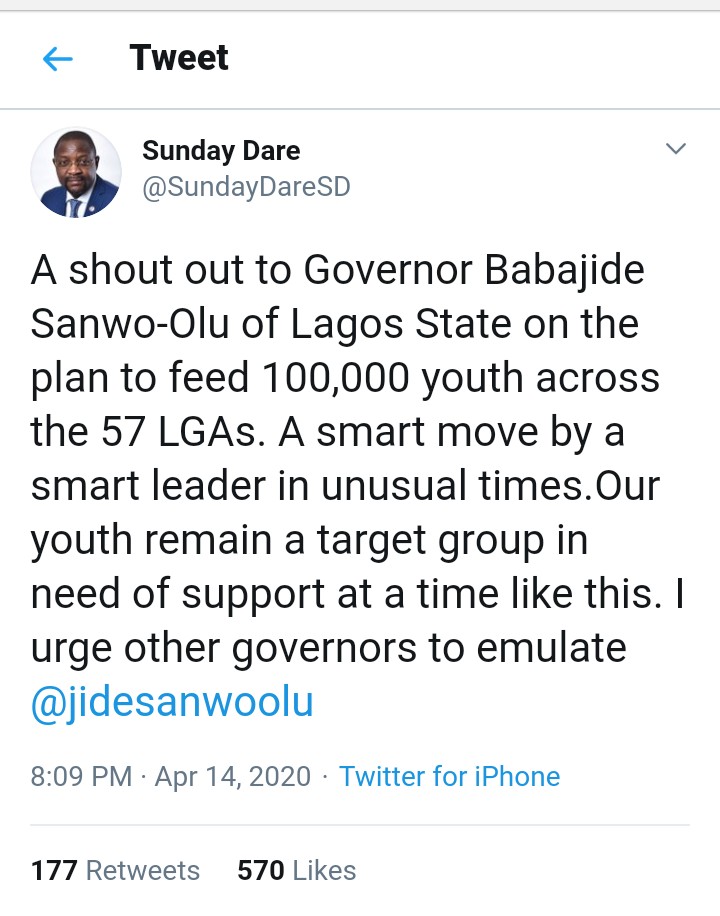 It will be recalled Mr. Dare held the same gesture in Oyo state few days ago, as he distributed food items to thousands of Oyo state residents through Support Oyo Campaign (SOC ).