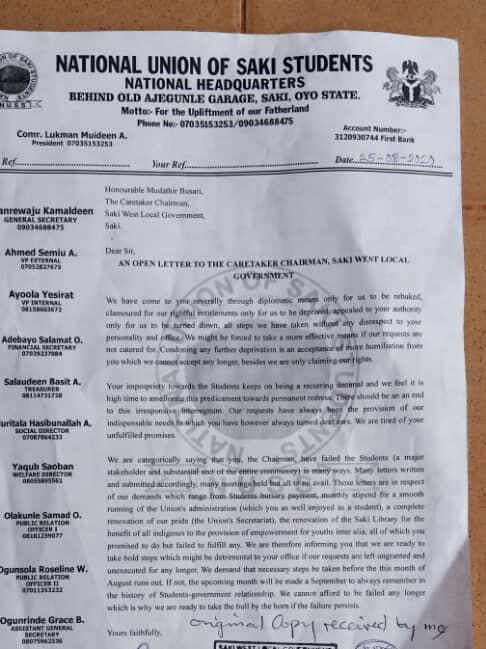 Saki Students Threatens LG Chair, Gives 4 Days Notice To Meet Up Demands
National Union of Saki students on Tuesday sent a warning message to Hon. Mudasiru Busari, Caretaker Chairman of Saki West local government, stated all Saki students are ready to upturned his administration if he continues to turn a deaf ear on their demands.
In a letter sent to Hon. Mudasiru Busari, received by one of his staff local government, the students made it clear that, it is high time they took bull by the horn as they are tired of promise and fail attitude of the council chair.
"We have come to you several through diplomatic means only for us to be rebuked, clamored for our rightful entitlements only for us to be deprived, appealed to your authority only for us to be turned down, all steps we have taken without any disrespect to your personality and office. We might be forced to take a more effective means if our requests are not catered for. Condoning any further deprivation is an acceptance of more humiliation from you which we cannot accept any longer, besides we are only claiming our rights.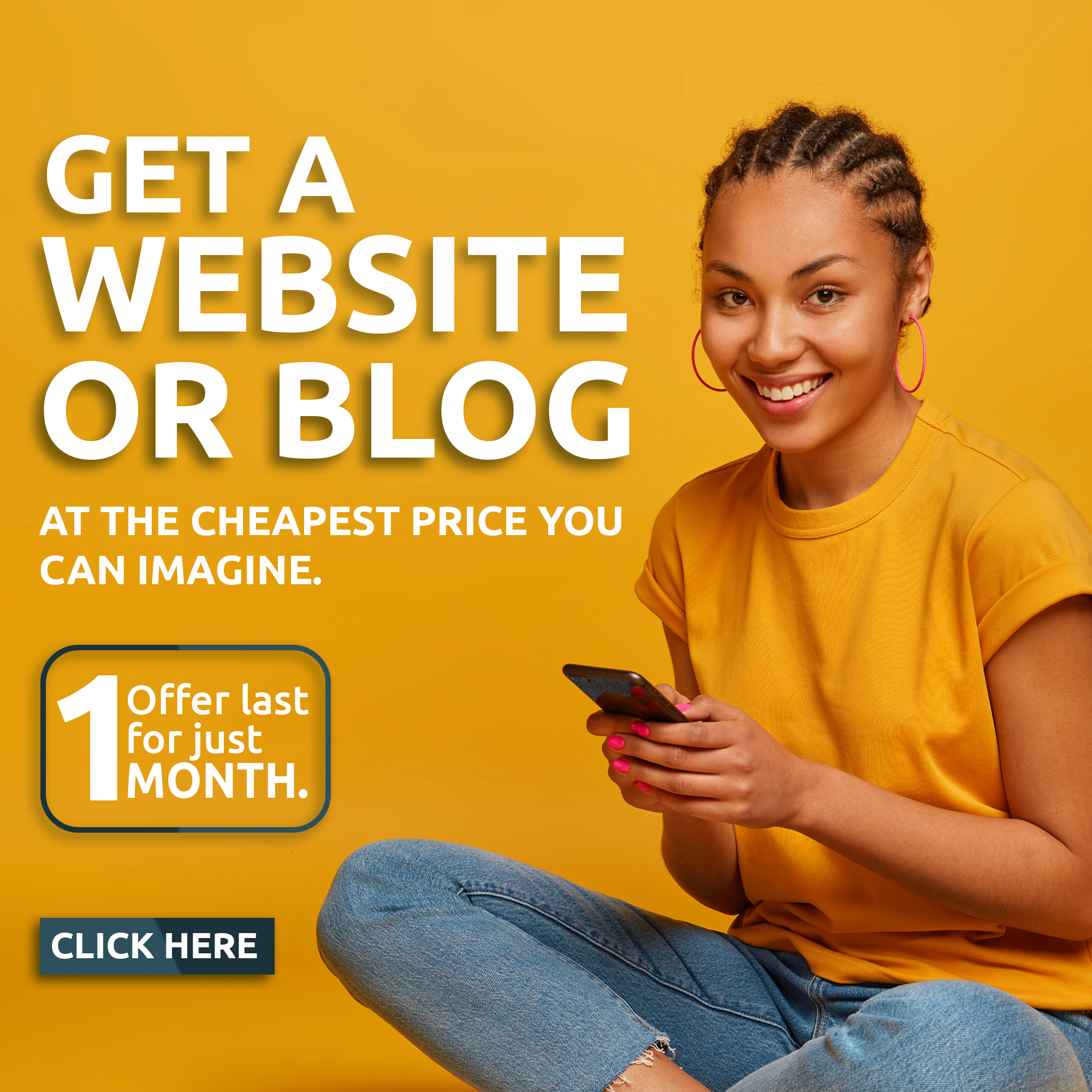 "Your impropriety towards the Students keeps on being a recurring decimal and we feel it is high time to ameliorate this predicament towards permanent redress. There should be an end to this irresponsive interregnum. Our requests have always been the provision of our indispensable needs to which you have however always turned deaf ears. We are tired of your unfulfilled promises," the letter read in part.
They maintained that "the Chairman, have failed the Students in many ways."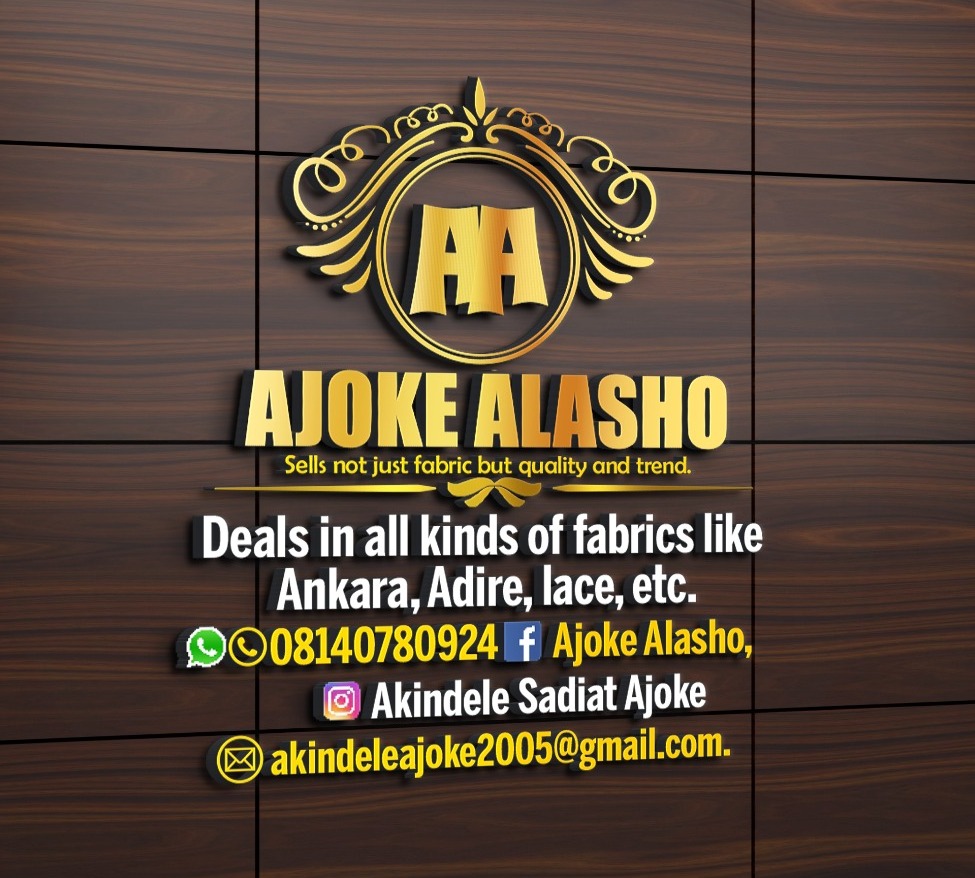 They also stated that many letters written to the chairman in respect of their demands which range from Students' bursary payment, a monthly stipend for a smooth running of the Union's administration, a complete renovation of the Union's Secretariat and Saki Library, and the empowerment of youths have not been attended to.
"We are therefore informing you that we are ready to take bold steps which might be detrimental to your office if our requests are left ungranted and unexecuted for any longer. We demand that necessary steps be taken before this month of August runs out. If not, the upcoming month will be made a September to always remember in the history of Students-government relationship. We cannot afford to be failed any longer which is why we are ready to take the bull by the horn if the failure persists," they added.