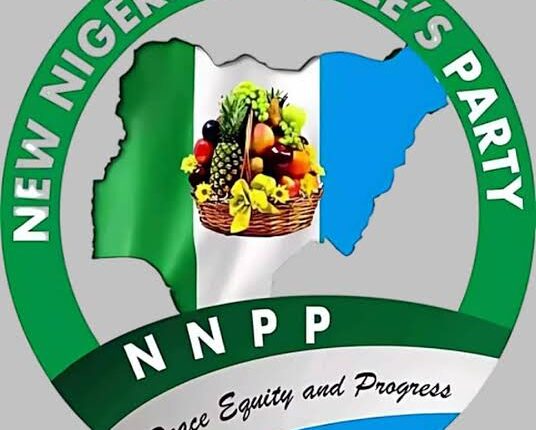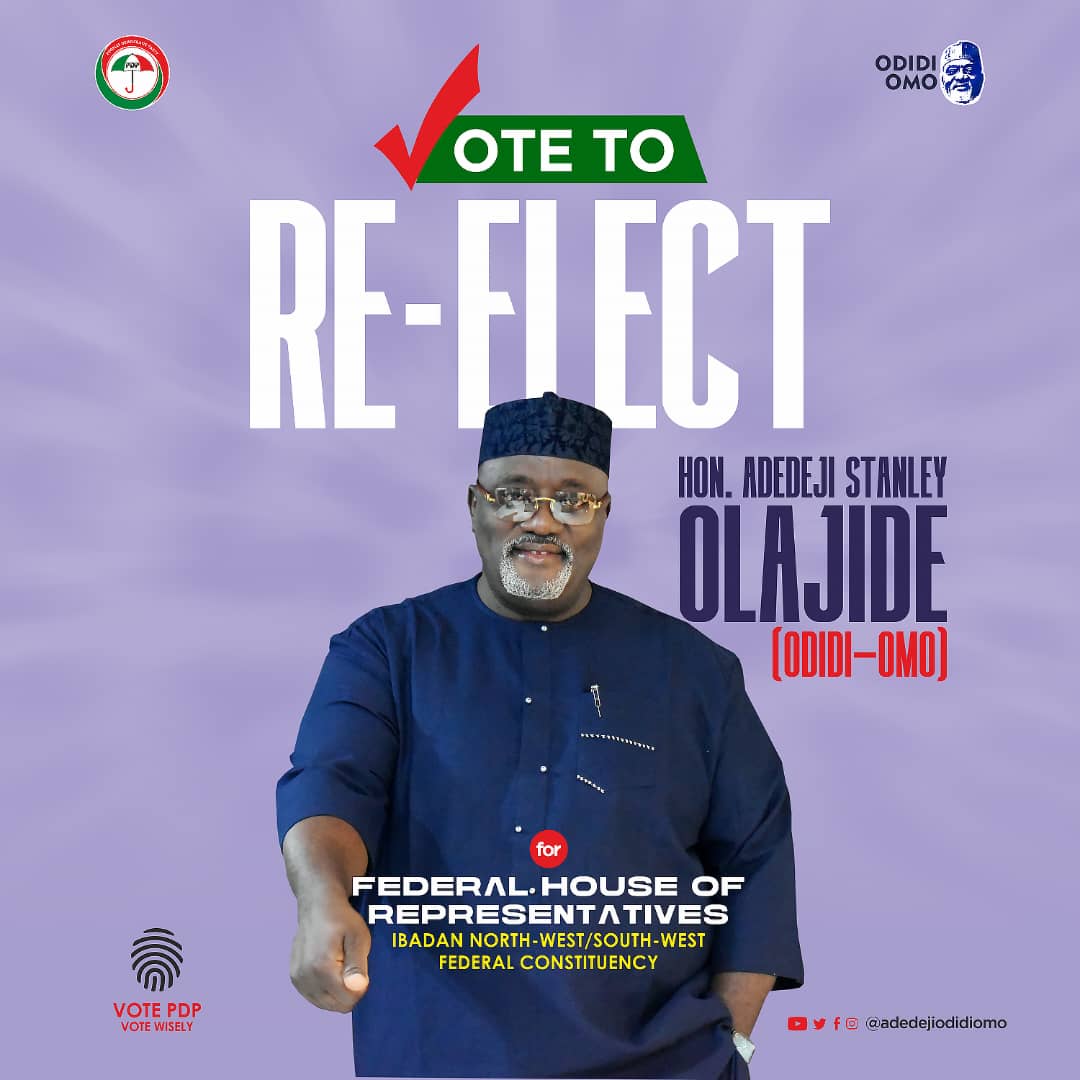 Just In: Oyo NNPP Releases 2285-member Campaign Committee List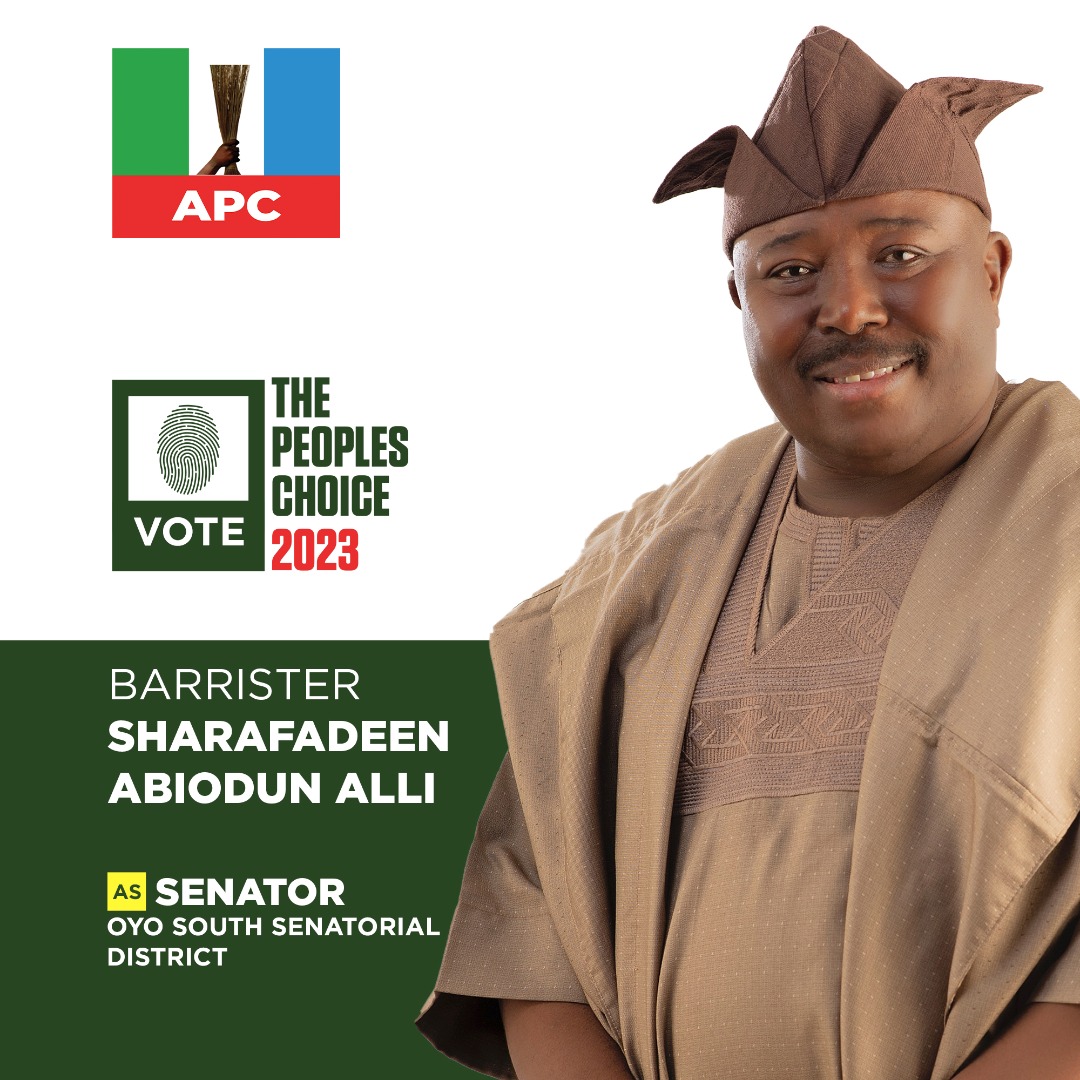 The new opposition party in Oyo state, New Nigeria People's Party ( NNPP) ruling ) has released the full list of the governorship campaign council, consisting of 2285 members.
list of the NNPP campaign council was released on Tueday night, ahead of the official flag of the party's 2023 state election campaign.
Former Ibadan North House of Representatives member, Hon. Babatunde Suara is chosen as the Director General (DG) of the campaign.
Retired Chief Superintendent of Police (CSP) Tajudeen Olamero (Rtd.) was appointed as Head of, the Security Affairs, Defence, Intelligence, And Surveillance Committee
Read the Full List Of the Oyo NNPP Governorship Election Campaign Committee below:
OYO STATE NNPP GOVERNORSHIP CAMPAIGN ORGANISATION
GENERAL ADMINISTRATION COMMITTEE
DIRECTOR GENERAL (DG)
  Hon. Babatunde Suara
DEPUTY DIRECTOR – GENERAL (DDG) (OYO NORTH)
Barr. Adisa Fasasi Ramoni
DEPUTY – DIRECTOR – GENERAL (DDG) (OYO SOUTH)
Mrs. Ayobamidele Idowu Adekunle
DEPUTY – DIRECTOR – GENERAL (DDG) (OYO CENTRAL)
Alh. Olayiwola Musibau
POLICY, STRATEGY AND PLANNING COMMITTEE
Director –           Hon. Adesesan Adegbola
Dep. Director –  Hon. Oyesola Abiodun
Secretary –         Hon. Adejumo John
Members –         Akeem Olasunkanmi
Abiodun Temitope
Moses Usongi
Taiwo Rasidat
Olatunji Gabriel
MEDIA, PUBLICITY AND COMMUNICATION COMMITTEE
Director –              Prince Sesan Olaoye
Dep. Director –    Tope Adisa
Secretary –            Femi Olaitan
Members –             Demola Oke
Salam Saheed
NEW MEDIA COMMITTEE
Director –         Mr. Akindele Alabi
Deputy Director – Com. Lekan Oni
Secretary –        Aboderin Temidayo
Members –         Opayemi Kayode
Jinadu Ibrahim
Dimeji Peter
CONTACT / MOBILIZATION COMMITTEE
Director – ALH. Oloyede Tajudeen
Deputy Director – Olasunkanmi Akeem
Secretary –  Afolabi Rilwan
Members – All State Excos
All 33 Local Government Chairmen
All Local Government Secretaries
All Local Government Women Leaders
All Local Government Youth Leaders
All Local Government Ward Chairmen
All Local Government Ward Secretaries
All Local Government Ward Women Leaders
All Local Government Ward Youth Leaders
Mr. Musa Babajide
Mrs. Kafayat Oloyede
Mrs. Rofiat Oladimeji
Mr. Fatai Oyekanmi
Mrs. Romoke Oyedele
Mr. Olaleye Afolabi
Mrs. Dasola Salami
Mrs. Adijat Usman
Mrs. Deola Adediran
Mr. Waheed Balogun
INEC AFFAIRS AND DOCUMENTATION COMMITTEE
Director – Oyesola Abiodun (Hon.)
Dep. Director – Oladipo Odesanmi
Secretary – Adejumo John
Members – Kalejaiye Bukola
Oyegbami Taiwo
Oladele Olayele
Rasheed Ahmed Adekunle
SECURITY AFFAIRS, DEFENCE, INTELLIGENCE AND SURVEILLANCE COMMITTEE
Director – Csp Tajudeen Olamero (Rtd.)
Dept. Director – , Abiodun Sodiq Alabi
Secretary:- Asp Yomi Lele (Rtd.)
Members – Dimeji Peter
PARTY AFFAIRS / INTERNAL ARRANGEMENT COMMITTEE
Director – Hon. Adegbola Adesesan
Dep. Director – Hon. Abiodun Oyesola
Secretary – Akeem Olasunkanmi
Members – Ayobami Adekunle
Atanda Shina
Babafemi Olumide
Okeyanju Bukola
Adigun Kemi
Ayoola Bolami
Ayoola Bola
LOGISTICS AND TRANSPORT COMMITTEE
Director – Olasunkanmi Akeem
Dep. Director – Adeoyo Waheed
Secretary – Hammed Yussuf
Members – Rasaki Alabi
Abdulramon Taofeek
Muyideen Tawakalitu
Usman Mumini
Odeyemi Sunmonu
Tirimisiyu Awusu
YOUTH AND STUDENT AFFAIRS COMMITTEE
Director – Mr. Tunde Adedapo
Dep. Director -Adeyemo Micheal
Secretary – Dimeji Peter
Members – Fehintola Babarinde Wale
Olanrewaju Soji
Lawal Rasheed
Badejo Temitope Adewumi
Maruff Kareem
WOMEN AFFAIRS COMMITTEE
Director –  Hon. Olusolape Olatunbosun ( NNPP Dept. National Women Leader )
Dep. Director – Princess Adebowale Olabisi ( NNPP Southwest Woman Leader)
Secretary – Mrs. Yemisi Atanda
( NNPP  Oyo State Women Leader )
Members –   Riike Olaniran
( Oyo Central Women Leader )
Solabomi Lodi
( Oyo South Women Leader )
Olanike Olawale
( Oyo North Women Leader )
Mrs. Yinka
Mrs. Tola Ayoka Nasir
Duro Ladipo
Biola Faderera Ladipo
Adekunle Abosede (Mrs)
ELECTIONS MANAGEMENT COMMITTEE
Director – Barr. Abdulrasak Gbadegesin
Dep. Director – Olayiwola Musibau
Secretary – Oyesola Abiodun
Members – Oluwole Yetunde
Abibu Samson
Abubakar Galaji
Ogunjinmi Isiah
VENUES AND PROTOCOL COMMITTEE
Director – Ayobami Adekunle (Mrs)
Dep. Director – Riike Olaniran
Secretary – Adekunle Abosede
Members. – Bunmi Owolabi
Kudirat Olabisi Shuaib
Bukola Owoyemi
Tope Ajibola
Tayo Olalekan
Rukayat Musibau
Toyin Bubulola
Olanipekun Kafayat
Funmilayo Adeleke
Monsurat Olalekan
Mariam Akanji
LIASON / QUICK RESPONSE COMMITTEE (OYO SOUTH)
Director – Mr. Akeem Olasunkanmi
Dep. Director – Mrs. Lodi Solabomi
Secretary – Mr. Kabiru Bakare
Members – Hon. Siaka Afolabi
                     Mrs. Bola Oguntoyinbo
                     Adeoye Muyiwa
OYO NORTH
Director – Oloyede Tajudeen
Dep. Director – Ayaniyi Philips
Secretary – Sunday Adeosun
Members – Olanike Adewale
                      Biola Faderera
                      Tola Ayoka Nasir
OYO CENTRAL
Director – Mr. Afolabi Ridwan
Dep. Director – Mr. Azeez Wasiu (Gaosu)
Secretary – Abiola Ololade Sunday
Members –  Rasheed Hammed
Mr. Olaniyan
Adekunle Monsuru
Safiu Taofeek
INTER-PARTY AFFAIRS COMMITTEE
 Director – Oyesola Abiodun
Dep. Director – Olasunkanmi Akeem
Secretary – Ademola Oke
Members – Babafemi Olumide
                    Okeyanju Bukola
                    Ayoola Bola
RESEARCH AND TRAINING COMMITTEE
Director – Adeshina Moshood
Dept. Director – Musa Babajide
Secretary – Olaniran Riike
Members – Olaide Onifade
Micheal Adesina
Omosanya Oladele
Adedayo Nureni
RELIGIONS AFFAIRS / INTER-DENOMINATIONAL COMMITTEE
ISLAM
Director:- Imam Mojeed Badmus
Dep. Director – Akinro Shehu Ademola
Secretary – Jamiu Elewure
Members – Sulaimon Lawal
Adeshina Moshood
Kudirat Shuaib
CHRISTIANITY
Director:- Pastor Arowobusoye
Dep. Director – Pst. Akeem Akinpelu
Secretary – Mr. Sunday Adeosun
Members – Aina Okiki ( JP)
TRADITIONAL
Director – Oloyede Tajudeen
Dep. Director – Hon. Adegbola Adesesan
Secretary – Moruf Ayinde
ETHNIC COMMITTEE
IGBO COORDINATOR
Friday Goodluck Okechi
HAUSA COORDINATOR
Alhaji Aminu Madaki
SPECIAL DUTIES COMMITTEE
Director – Mr. Oladipo Odesanmi
Dep. Director – Mr. Omosanya Oladele
Secretary – Mr. Mufutau Lawal
Members – Olaide Onifade
Micheal Adesina
Leye Afolabi
Aliu Oladimeji
Tajudeen Abusi
AREWA COMMUNITY
Chairman – Alhaji Aminu Madaki
Secretary –  Alhaji Aminu Garuba
Members –     Sanusi AlhHassan
Yussuf Adam
              Akinro Sheu Ademola
AREWA WOMEN'S GROUP
Chairperson – Hajia Memuna Sani
Secretary –       Zainab Idris
Members –        Sadiya Muhammed
Salma Sanusi
Arewa Akinbiyi
...For the latest news update, Subscribe to our Whatsapp Channel
(Click Here)
and join our Telegram Update Group
(Click Here)