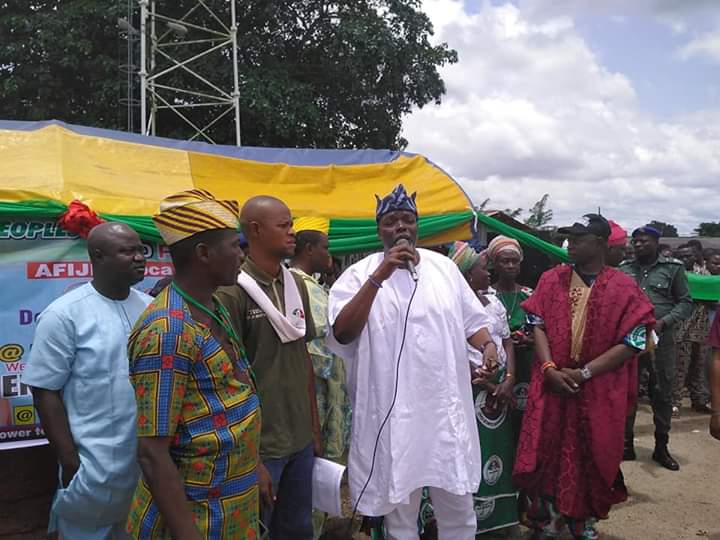 APC On A Journey To Nowhere In Oyo —Ilaka
In his interview with WALE AKINSELURE, Chief of Staff to the Oyo State governor, Chief Bisi Ilaka, speaks on traps allegedly set by the opposition for the Peoples Democratic Party (PDP) in the state, grumblings about appointments made by the Governor Seyi Makinde administration, appointment of caretaker chairmen and the forthcoming Supreme Court ruling on Oyo governorship election.
Question
Ilaka
THIS administration came in the back of several high expectations. It's six months gone. How would you describe the progress so far: slow and steady, still erecting the foundation or the foundation has been laid?
The past six months have been challenging and exciting. We are quite certain that we have no option but to succeed. In terms of governance in this state, the bar has been at a very low level. So, for us to succeed is not a major problem but how well do we want to succeed. The hallmark of this administration is that whatever happens will pass through due process. What we found is that there was virtually no sign of anything called due process in this state. Our administration intends to be transparent because we want to attract a lot of funding into the state. We want to repose confidence in those that we are getting loans or grants from that there will be judicious use of whatever money we get. There will always be a value proposition in whatever we do. So, the foundation has been laid; we are making progress. We are in a little bit of hurry to get where we want to get but, governance is not like that. In implementing, it has to go from one desk to another but we are trying to streamline the process so that we can actually let the people see the effects of our decisions between the shortest possible time.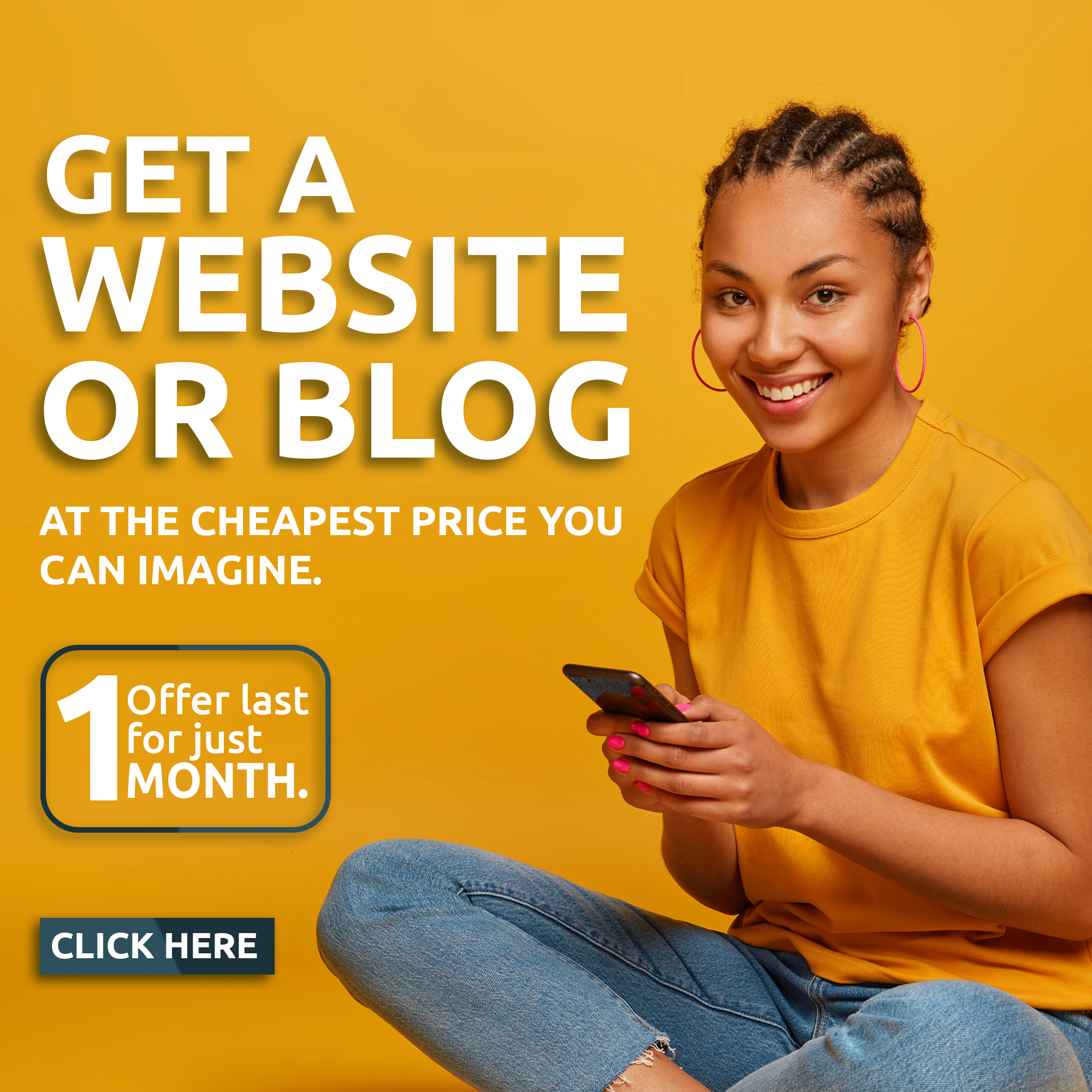 Question
The governor presented the first budget solely designed by the current administration. Is the budget what government has been waiting for to get rapid with development of the state?
We met a budget of N285 billion and asked what was whoever that presented that budget thinking about when Internally Generated Revenue (IGR) averaged at N2 billion per month and federal allocation averaged about N5 billion monthly. So, already there is a funding gap of N200 billion and it was just not realistic and just followed the practice of marking it up by about 10 per cent every year. As a result, you had implementation levels of between 25 and 30 per cent. We have a realistic budget of just over N208 billion; a budget that is fit for purpose; that matches the aspirations of the people of Oyo State. This budget speaks to the people. It identifies that education is a challenge. This is a state that has a knowledge economy; so, what else to do than to invest in that economy. And that informed the need to invest over 23 percent of that budget in education ditto works. If you look at the inner or less city of Ibadan, all the roads are bad. We are going to reach a level where we have zero tolerance for potholes, we will fix rural roads. We will be innovative, create money; we will spend a lot more but it will come from creative sources. We are cutting our coat according to our cloth. We can assure that that we will increase our IGR. I will be bullish to say that more than likely, we will generate about N50 billion. We will have capital receipts; the World Bank is there to assist us with access to market, funds; we have counterpart funding, grants, various capital receipts that we will use to fund this budget. We are looking at, at least 70 per cent implementation. We are investing in infrastructure that will lift the economy of this state. We had robust debates on inter-ministerial level, did town hall meetings, treasury board meetings and engagements all down the line to produce this budget that speaks to the aspirations of the people.
Question
In a viral video, Senator Teslim Folarin of the All Progressives Congress (APC) said some traps had been set for the PDP in the state. Moreover, the Supreme Court's ruling on the March 9, 2019 governorship election in the state is still being awaited. These must be worrying times for the PDP.
I take whatever he (Senator Teslim Folarin) says with a pinch of salt. We had an election and the PDP won the better part of 28lLocal government areas. Not only did we produce the governor, we also produced 26 members of the state House of Assembly. So, in terms of governance in this state, the PDP is firmly in control. Engineer Seyi Makinde won with a margin of 157,000 votes. The Court of Appeal, in its wisdom, said it had reevaluated the evidence and found no grounds to nullify the election. So, whatever relief, whether a rerun or declaration, will not happen. Let's say our nightmare comes true, we have got 26 young and articulate boys in the State House of Assembly and our Speaker, at worst, will become the governor. So, they are on a ride to nothing; they are on a frolic of their own; they are on a journey to nowhere; it's a dead end; it's a cul-de-sac. This is Oyo state, not Kogi State. I am sure everybody knows about the Wild West but that will be a nightmare scenario. God sits on His throne; He loves every one of us and will not let the unthinkable happen. The judges of the Supreme Court, who I am sure have the love of this nation at heart, know our democracy is on the brink and would not want to push it over the brink. The judgment can only be based on what is in front of them. Can they overturn the majority of 157,000? I don't think so. But, if they do, are those 157,000 people going to disappear? Are they going to allow their will to be subverted? Are the teeming people who are getting paid regularly, benefitting from expanded economy in Oyo State going to stand by and fold their arms? We will not fold our arms and allow anything that will be injurious to our interest happen to us. Nonetheless, we are prepared for any eventuality.
Question
Governance is also about politicking. Since, the outset of this administration, the government has made a number of appointments. One understands that the government came on board via a coalition. However, there are some grumblings among those who refer to themselves as core members of the PDP that the governor has not been fair to them in terms of appointments. Does this government consider those grumblings warranted?
What is called the PDP? There are a lot of misconceptions as to what the PDP means. The first party I joined when I joined politics in this state was the PDP. I can mention people that you might think came from other parties and the first party they cut their teeth in was the PDP – the Remi Ayodeles; the Yemi Aderibigbes, and so on. But some of those grumbling joined the party after it was established by these people. If some say the people came from Zenith Labour Party (ZLP), they were under the leadership of Senator Rashidi Ladoja. He was a founding father; Bayo Lawal was also a founding father. In 2015, after the election, what was the state of the PDP? Everybody had jumped to different destinations because of the strife in our base party, the PDP. When you want to know whether a party exists in country or state, you look at the Assembly. In 2015, the PDP did not have one member in the state House of Assembly; that is what it had become. Post 2015 election, some of us sat down and looked at the numbers. Senator Abiola Ajimobi won with 32 percent but our brothers and sisters had gone elsewhere. We realized that if we do not create a chain, we will still constantly have the same result. We had to make a radical decision to reach out to our brothers and sisters and rebuild some coalition ab initio. Before we decided on what party, it could have been Accord party or another party. But, Senator Ladoja decided that we should all head to the PDP. When we got to the PDP, as politicians, what is certain is those issues will arise, various events will happen. But we had that defining event which was that we came to our senses that in order to lift the yoke of our people, we had to be selfless and make certain sacrifices and that was why we came to support the only candidate that had a realistic chance of deposing the APC in this state. That candidate was Engineer Seyi Makinde and we were proved right. Engineer Seyi Makinde was in the PDP; but at the time of fusion, he had gone to the Social Democratic Party (SDP). Really, at the top of the tree was somebody who had gone somewhere and came back home. Are they more PDP than him (Makinde)? Some of us went to study in various political academies and realised that, in the politics of Oyo State, there were only two tribes: the PDP tribe and the APC tribe. It might have various ethnicities, it might not be homogeneous. Having won the election, I will ask what was the life of the PDP looking like in 2015, 2016. Could you muster anything to oust the APC? You couldn't. But by reaching out to your brothers and sisters, people that you speak the same political language, we were able to oust the odious government of the APC. So, what is the problem? I don't think there is any.
Question
One way you bring in more people into government is through appointments. Interestingly, there has been a vacuum in the local government system for months. Interestingly, you signed the announcement sacking the former local government Chairmen. Will the vacuum remain till next year that the governor promised the conduct of local government election bearing in mind that some politicians are already clamouring for the appointment of caretaker chairmen to hold the forth?
The appointment of caretaker chairmen is imminent. Really, the governor can choose whoever he wants to choose but he said he wants it to be inclusive; he wants the party leaders to be part of that decision making process. Otherwise, he can send a list to the Assembly tomorrow but he hasn't had the time to sit down, federal constituency by federal constituency, local government by local government to interrogate the choice of the people. This is because we don't want a situation whereby somebody in Oyo, Ogbomoso, Igboho says some people in Ibadan just wrote the list and imposed people on them. We want politicians to air their opinions on the list for us to make a decision. Their tenure won't be that long because we will have elections. I do understand the agitations of politicians because the local government is the first tier of governance. If I am in Igboho, it is easier for me to see my local government Chairman than to come to Secretariat, Ibadan. The announcement of caretaker Chairmen will happen this side of Christmas hopefully.
Question
The sack of the former chairmen is still a legal battle, is government going ahead to appoint caretaker chairmen irrespective of judgment in the case?
Those chairmen are gone for good. However, we are a law abiding administration; we will toe the line of the court. No proper elections were held and if they claimed they held them, they claimed to have held them in areas not known to our constitution. They said they had the election in local government areas and local council development areas, how did they come about that. These are issues that the court will make pronouncement about but I am sure justice will be on our side but we have a settled intention to forge ahead.
Question
Question
Will government appoint caretaker chairmen into local council development areas?
We might make appointments, not elections into them. Our people are yearning for a lot of things so in order to stem the yearnings of our people; I think it will be politically expedient to do so.
Question
When this government will be marking one year, what would you consider as achievements that would be worth celebrating?
The last census said about 500,000 children are out of school in Oyo state, I am sure that when celebrating one year, we will have reduced that number to less than 100,000 and further reductions subsequently. Our schools will be well equipped; we will create an education curriculum that will be fit for purpose, science and technology driven. We will have moved north in our performance in secondary school leaving examinations. We have seen the phenomenon where people are withdrawing their wards from private to public schools in expectation of a better quality of education. In healthcare, we have seen a muddled up attempt to provide public healthcare services. We will have an integrated approach, that is, we will have emergency numbers where a doctor is at the other end of the line to diagnose. The same will apply to crime, fire; we will have first responders at the end of that line. We will have primary health services that will be fit for purpose in at least every local government. Our referral hospitals will be in good decent working order. Once we are fixing the mind of the people, fixing their health, the human development index will collectively improve. The security architecture will be such that we will protect the lives of our citizens. We will expand our economy and leverage off the fact that this is a state that has 28,400 square kilometers from the Savannah to the rainfalls. We will create the enabling environment so that the value addition in terms of agriculture, so that a lot of people can go into farming. Everything we are going to do is against the backdrop that we have massive youth unemployment in this state. That touches on security, our collective wellbeing and that has to go down. By a year's time, the direction we are going will be clear to all
...For the latest news update, Subscribe to our Whatsapp Channel
(Click Here)
and join our Telegram Update Group
(Click Here)