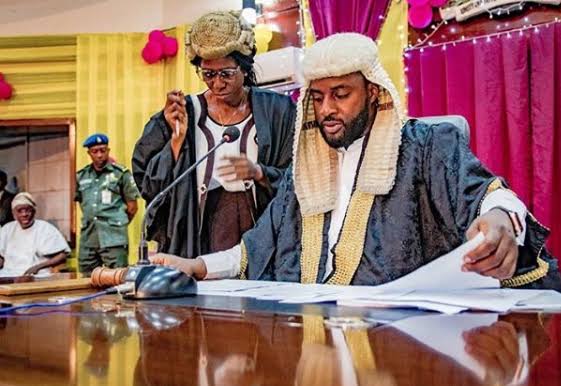 'A Great Friend, Brother, Leader': Oyo Lawmakers Congratulate Ogundoyin At 33
Oyo state 9th Assembly lawmakers, on Monday, congratulated Rt. hon. Debo Ogundoyin, speaker Oyo state House of Assembly on the occasion of his 33th birthday anniversary.
The 32 lawmakers felicitated with Ogundoyin in a statement made available to newsmen by House committee Chairman on Information and Media, Hon. Qozeem Olayanju, in Ibadan.
They commended the Oyo assembly speaker for his constant promotion of the independence of the legislature and his outstanding contributions to the repositioning of Oyo state, describing him as "a courageous and patriotic leader who always gives his best to get a worthy result.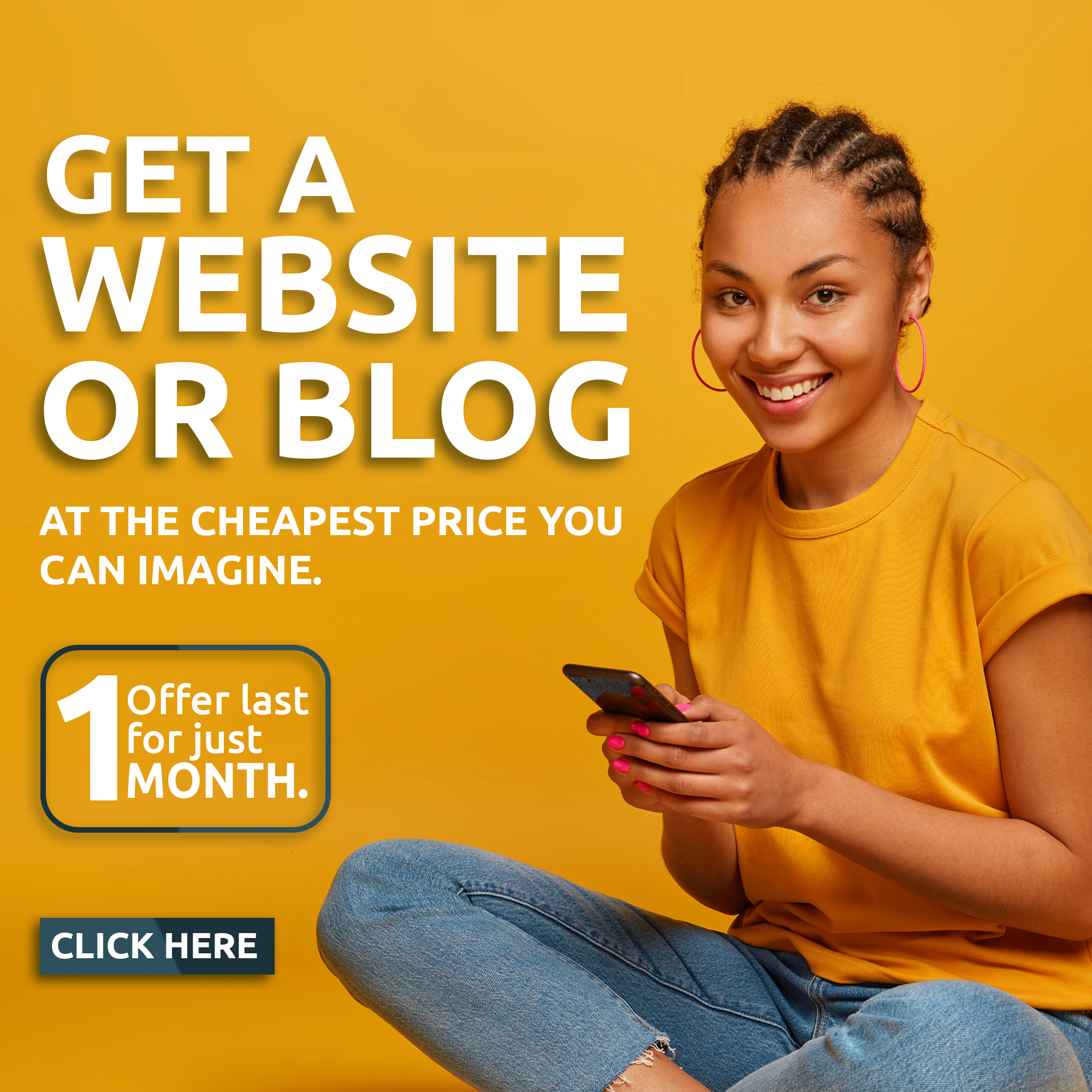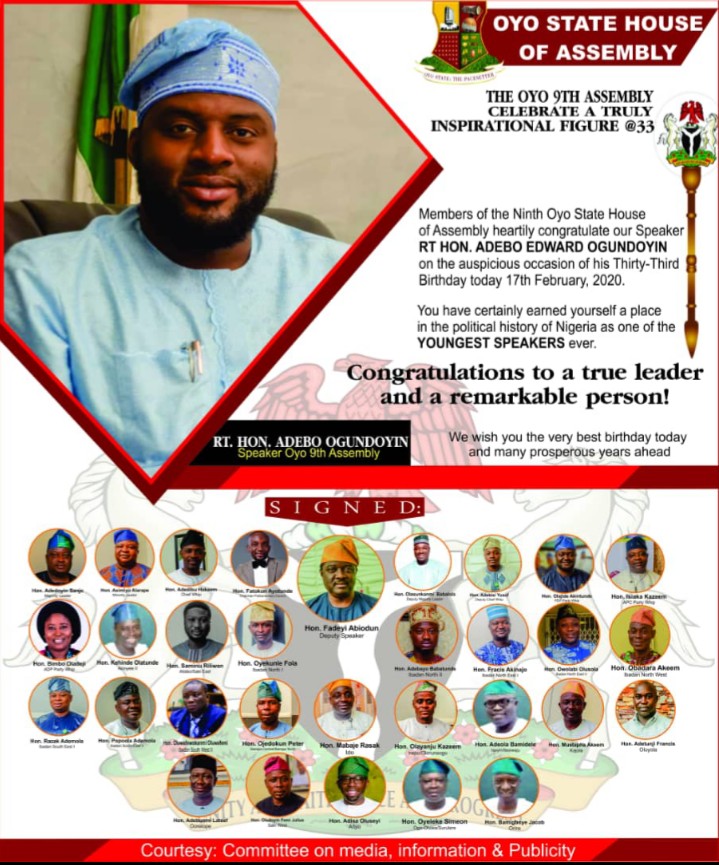 Statement read :
" On behalf of Oyo 9th assembly members, I write to congratulate you, a brother and dependable ally on the attainment of 33 years on earth ".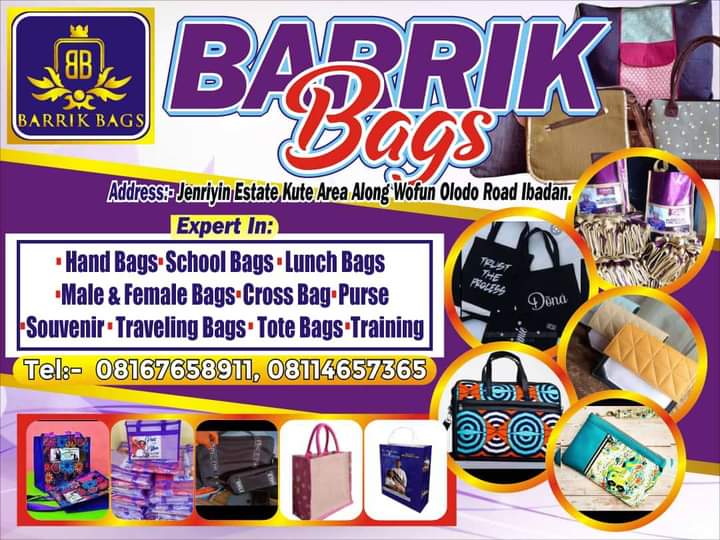 " We note with great pleasure that in the last 8 months, you have demonstrated great courage and patriotism while conducting the affairs of the House, especially when dealing with matters relating to humans interests. You always proves yourself an an Exemplary leader.
" Your consistent display of unwavering commitment to the unity, peace and progress of state and particularly, the independence of the legislature arm of government in Oyo state is legendary and worthy of commendation".
" Mr. Speaker Sir, Birthdays mean a fresh start, a time for looking back with gratitude at the blessings of another year. It is also a time to look forward with renewed hope for bigger blessings. May you find true bliss as you face your next milestones ".
" Life holds so many wonderful experiences that they don't stop at a particular age. On your 33th birthday, remember that there is still so much to see, do, and wish for ".
" The Oyo state House of Assembly lawmakers congratulate you on this milestone. We pray the Almighty God to grant you continuous good health, long life and prosperity to continue to serve your dear state with humanity ".
" This is wishing you a happy birthday and many happy returns ".