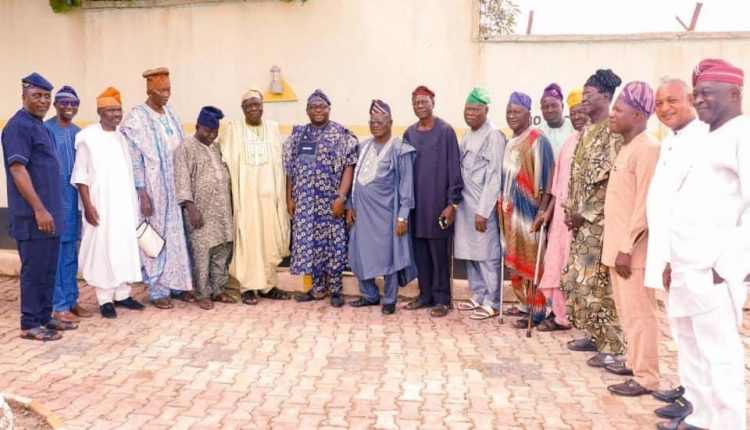 2023 Elections: APC Leaders, Members, Traditional Rulers In Oke Ogun Declare Support For Adelabu
As the 2023 general election is fast approaching, the leaders and members of All Progressives Congress in Oke Ogun zone of Oyo state have once again confirmed their support for the former Deputy Governor of the Central Bank of Nigeria, Chief Adebayo Adelabu to be the flag bearer of the Party in the 2023 Governorship Election in the state.
This was revealed by the massive turn out of party leaders and members to recieve Chief Adebayo Adelabu and his Mandate Group during their visit to Oke Ogun zone hosted by all the ten local government areas of the zone at the Saki Parapo Town Hall.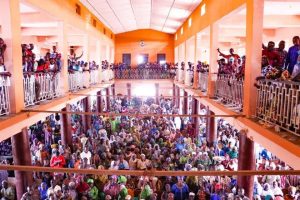 According to a press release by one of the Media Aides to Chief Adelabu, Comrade Femi Awogboro and made available to Journalists, it described the support given to his Principal by the people of Oke-Ogun as a boost towards getting the 2023 mandate. He mentioned that all members and leaders present at the parley attested to the fact that Chief Adelabu is naturally favoured to fly the party's flag again in 2023 given his commendable performance at the last election as is the tradition of the Progressives.
Addressing the APC Chieftains and members across the ten local governments in Oke-Ogun zone, Chief Adebayo Adelabu said the essence of the visit is to continuously thank the people of Oke-Ogun for their support during the 2019 Governorship Election and re-assure them that he is still fully ready and better prepared with lessons learnt for the 2023 elections.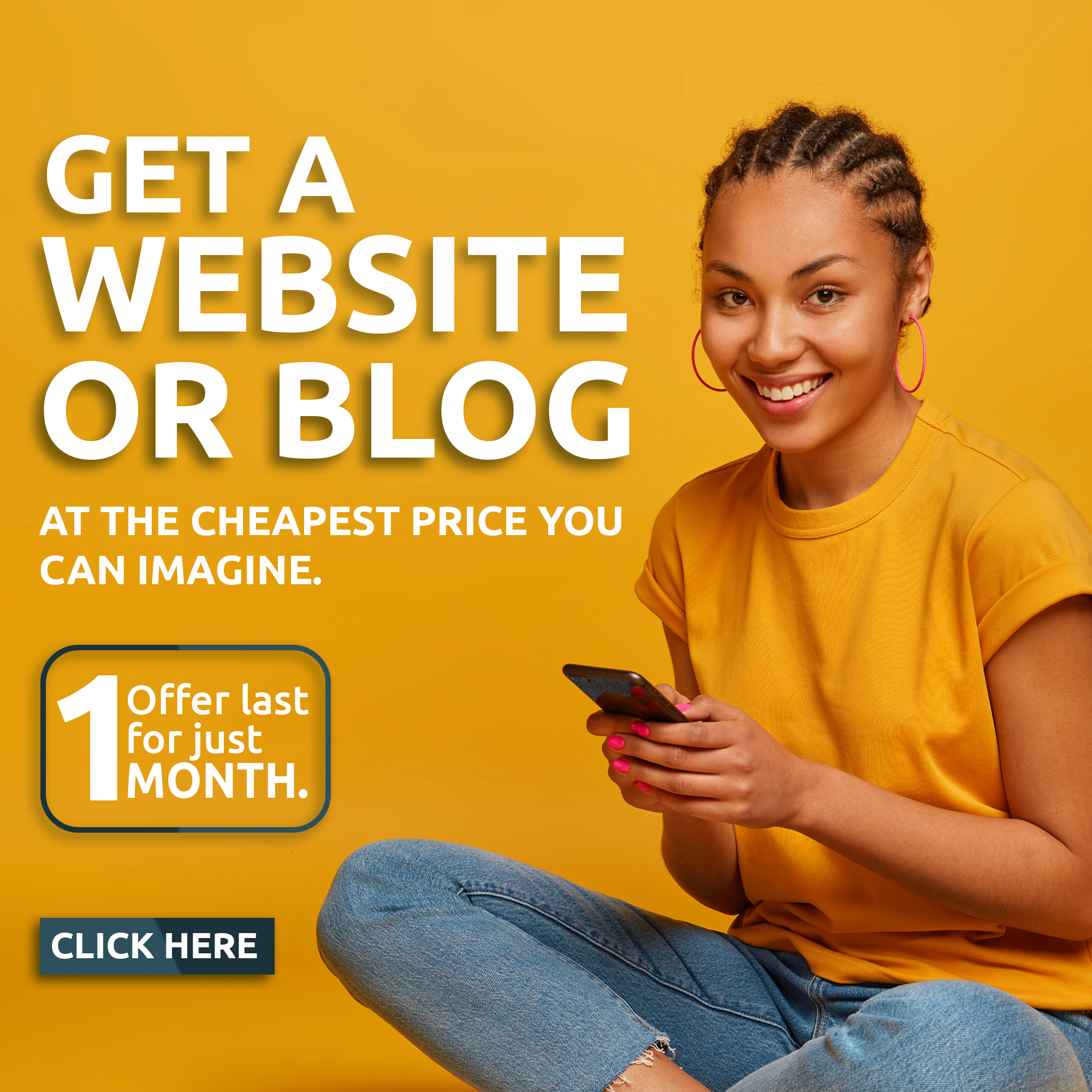 Chief Adebayo Adelabu who was 2019 Governorship Candidate of APC said Oke-Ogun remains one of the political zones that can not be toyed with when it comes to political participation.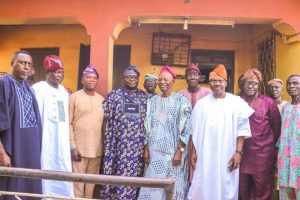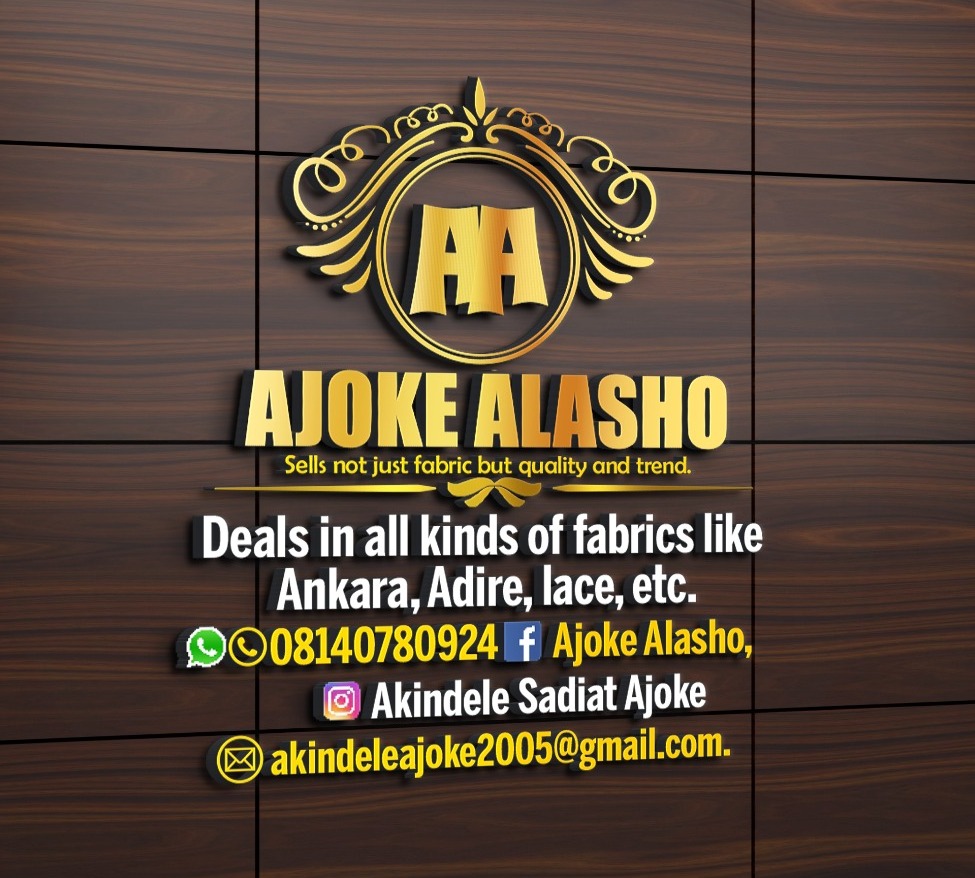 "My visit here is to appreciate you and rub minds with leaders and members of our great party for the progress of Oyo APC and to reteirate my readiness to re-contest in the 2023 Governorship Election by the grace of God", he emphasised.
The Agba-Akin Parakoyi of Ibadanland during his fruitful meeting with the APC leaders across the ten local government areas of Oke Ogun said his intention to participate in politics is to contribute his quota to the socio-economic development of the state through his vast experience and exposure in both the private and public sector of the economy. He reiterated that his passion to turn around the economic fortunes of the state made him sacrificed his plum job as the Deputy Governor of the Central Bank of Nigeria in 2018 to join politics. He further assured that he would not relent until his vision for the state is realised.
Among the leaders met are Baba Aliu, Mayor Balogun, Chief S.A Adekola, Alhaji Abu Gbadamosi, Alhaji Lekan Kazeem, Alhaji Dr. Ahmed Ayinla , Pa C.A Oke , Alhaji Washington, Pa Adelerin , Pa Owoade, Alhaji Adeleke, Alhaji Isiaka Obe, Hon. Jacob Ogunmola, Hon. Dapo Popoola, Alhaji Ahmad, Pa Oyebisi, etc.
Chief Adelabu who was accompanied by his 2019 Deputy Governorship Candidate, Hon Samuel Modepoola Egunjobi and other members of the Mandate group assured people of Oyo State that every geo-political zone in Oyo state will witness tremendous development if given the opportunity to serve come 2023 and no zone will be marginalised in his developmental efforts.
In their separate remarks, the former ALGON Chairman in Oyo state Prince Ayodeji Abass-Aleshinloye, the younger brother of late Senator Abiola Ajimobi, Alhaji Chief Wasiu Ajimobi, Hon. Bode Ashiru and the State Co-ordinator for Adelabu Mandate Group (AMG), Alhaji Wale Sanusi said Chief Adebayo Adelabu is the only candidate who can effectively carry on with the good programmes of Late Senator Abiola Ajimobi in terms of Security, Agriculture, Health, Education and Infrastructural development for the economic advancement of Oyo state. They urged party members and leaders not to be deceived by anybody or group of people claiming to be full time politicians but to remain focus and loyal to the aspirations of Chief Bayo Adelabu to become the Governor of Oyo State come 2023. They also claim that at this stage of development, what Oyo state actually needs is a sincere, passionate and benevolent technocratic politician. This they have found in Chief Bayo Adelabu with extensive rich experience in human, material and financial management. They added that, Bayo Adelabu is a man with no blemish in his 27years professional career and private businesses with unmatched passion for the upliftment of the masses and economic transformation of the state.
All the APC  leaders in Oke Ogun who spoke at the programme pledged their unflinching support to Chief Adelabu in his quest to become the candidate of the party in the 2023 Governorship Election in Oyo State.
In the same statement by Comrade Femi Awogboro, Chief Adebayo Adelabu and his team earlier had extensive meeting and useful conversations with all the traditional rulers in Oke-Ogun Area, precisely 32 kings, which was held at the palace of Okere of Saki, where he solicited their support for his 2023 Governorship Aspiration. He also pledged limitless and unhindered development of Oke Ogun zone as compensation for the perceived marginalisation by past and present administrations, once ushered into Agodi Government house.
The monarchs also prayed for Chief Adebayo Adelabu that all his vision for the development of Oyo state will come to pass.
Adelabu was accompanied by various party leaders and stalwarts like Alhaji Wale Sanusi, Alhaji Akande, Alhaji Remi Adebayo, Evangelist Olu Abiola, Hon Gbenga Olayemi(Ariba), Hon Wale Murphy, Alahaj  Chief  Wasiu Ajimobi (Laguna Olubadan of Ibadanland), Engr.  Prince Abass Aleshinloye, Hon Aderemi Ogundele, Hon. Lanre Adesina, Eng. Femi Alao, Hon. Kayode Fagunwa, Hon Alhaji Akande, Hon. Ambali Iyiola, Alhaji Mufutau Oyewo, Hon Ogundiwin, Hon Bode Ashiru, Hon  Olumide Alli, Hon. Akano Nathaniel, Hon Adeyemi Adeyinka, Hon. Sodiq Akintunde,  Hon. Taiwo Kareem, Hon. Okeniyi Gbolagade, Hon Abolaji Abayomi, Alhaji Babalola, Hon. Ademola Adewuyi, among others.