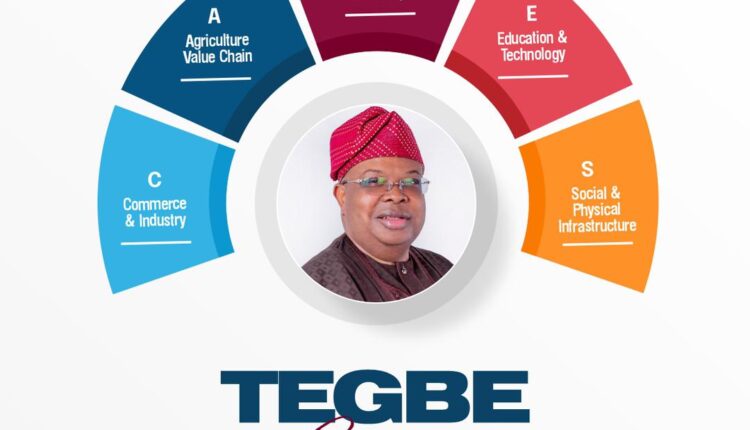 X-Raying The Joseph Tegbe C.A.R.E.S Agenda – Hafiz Oladejo
A while ago, I checked out an infographics with the tagline TEGBE C.A.R.E.S. It resonated well because indeed, Mogaji Joseph Olasunkanmi Tegbe is a man that cares. However, in this context, CARES is an acronym which summarizes the focal area of the gubernatorial hopeful.
C.A.R.E.S where C stands for Commerce and Industry, A for Agriculture Value Chain, R for Reposition Economy, E for Education and Technology and S for Social and Physical Infrastructure. These cardinal points encapsulates the development issues and challenges in the state. This has spurred me to examine each of these cardinals starting with C – Commerce and Industry; as Tools for reviving the Economy
The impact of the COVID-19 pandemic on global economy would be felt for a long time and Oyo state is also not left out. It is important that we have the sincere conversations on the proactive measures we must take to revive an already dwindling economy that has now been made worse by the pandemic. The dip in oil revenue has necessitated a shift in focus to non-oil sectors and how they can be made more robust to foster industrial and economic development. Government policies and intervention play a huge role in the development of these sectors and deepening their roles on the economy. A forward looking government would create policies to improve the ease of doing business, with special focus on value addition and exchange.
Oyo state's close proximity to Lagos state is a huge advantage that must be well utilized. This can be achieved by shifting from a primary product based economy that is reliant on farming and extractive industries to one which generates more income from manufacturing or secondary industries and more services in the tertiary sector. We can not push aside the need to better formulate and implement policies and strategies to facilitate investment, trade in services, business development, cooperatives, small business and consumer protection in Oyo State is also of utmost importance if we are looking at reviving the economy using the commercial sector.
A close look at the first and foremost Chamber of Commerce in Nigeria; The Lagos Chamber of Commerce and Industry will reveal how the chamber has continued to play a significant role in the economic growth of Lagos in particular and Nigeria in general through its mission of creation and facilitation of commercial and industrial opportunities, provision of business development and services while promoting and protecting the interests of its members at large. Its model needs to be replicated in Oyo State and the entire country at large.
Industry is viewed as leading sector to economic development. We can have economies of scale by applying advanced technology, division of labor and scientific management. This will lead to a rapid increase in production and employment consequently bringing about economic growth and capital formation.
Ibadan being the 3rd largest city in Nigeria should be able to boast of the leading industries in various sectors. This can be made possible if the government provides funding in form of loans which will enable people in business to establish more industries, The government should also focus on the development of Human Capital as well as infrastructure needed for a knowledge-based economy.
Oyo state through the Ministry Of Trade, Industry and Cooperatives needs to reduce regulatory hurdles for businesses and investment activities especially for SMEs, and create a conducive environment to attract increased investments in all sectors of the economy. The proximity of Oyo state to Lagos which is now over saturated should be leveraged on. With the newly improved transport infrastructure (railway and road), Oyo state can be positioned as the ideal investment destination which will lead to a boom in commercial activities and have a multiplier effect on trade volume, income and the economy in general.
In addition, there is a need to strengthen the e-commerce sub-sector because of its potentials and capabilities for revolutionizing the whole structure of retail and selling in a world that is getting digitalized.
The growth of a state's commercial and industrial capacity is tantamount to an equal growth in its economy, hence, the resuscitation of these sectors need to be prioritized by every concerned administration.
A cursory look at Joseph Tegbe's dossier shows a man who understand the issues and is ready for governance. He believes so much in the potentials of Oyo State's commerce and industry it isn't a coincidence that it is first in the listed agenda.
I have no doubt about his competence, credibility and ability to deliver.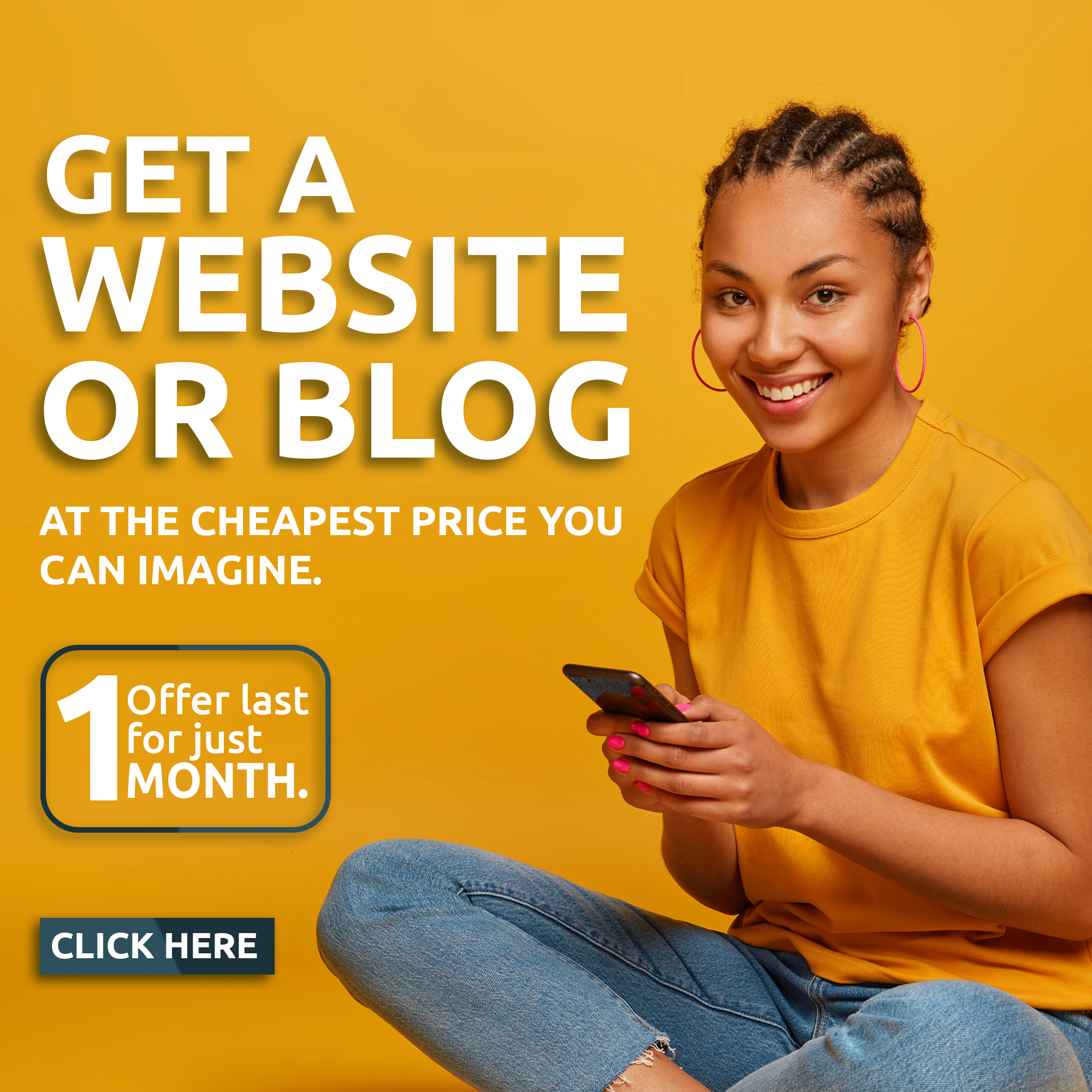 *Hafiz Oladejo, ex-CPC PRO and former Secretary of Okebadan LCDA writes from Ibadan*