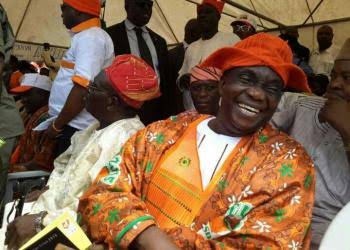 Wole Oyelese Is An Outdated Minister, Following Him Will Lead You To Total Destruction – Olopoeyan Educates Former Minister's Aides
Oyo state People's Democratic Party chieftain, Alhaji Adebisi Olopoeyan who outburst the former Minister for Mines and Steel and a chieftain of the Party, Elder Wole Oyelese few days ago, over his comment on aggrieved leaders in the state has again reacted to former minister's aides press release.
The former minister's aide in his release referred to alhaji olopoeniyan as a frustrated man.
Elder Wole Oyelese'aides release was sequel to Olopoeyan's revelation of how their boss as a senatorial candidate collected huge amount of money from governor Makinde in 2015 to contest but later recorded less than five votes throughout the 11 local governments of Oyo central and how the former minister has been making frantic efforts to woo some big party chieftains to contest against governor Makinde at the primary in PDP, his aides, Pastor Sola Okunlola, Hon Taoheed Agbaje and others wrote a rejoinder to chide Bisi Olopoeyan.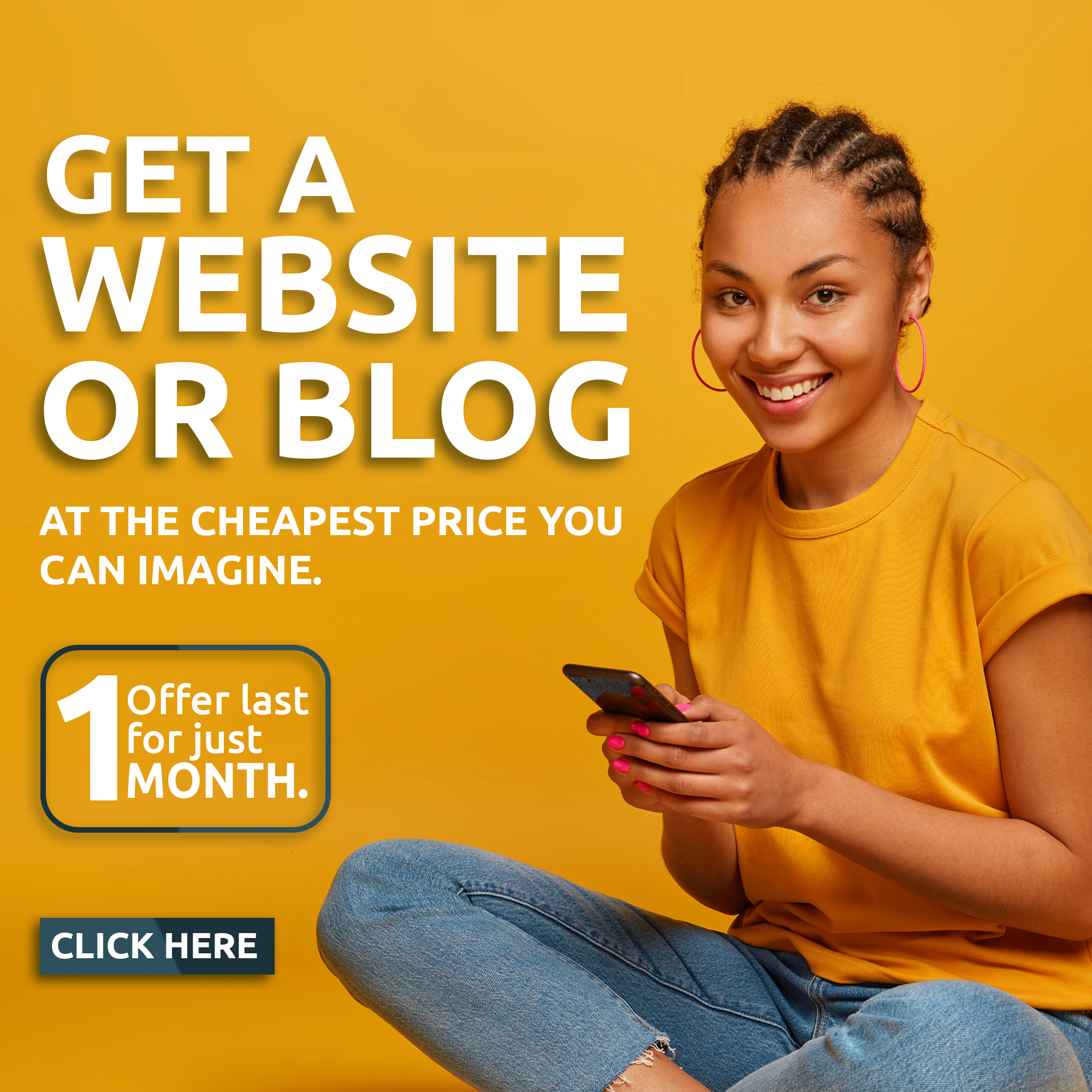 Reacting to the former minister aides, alhaji Olopoeyan advised them not to be political sycophant which Elder Wole Oyelese is known for.
He said a true party man will always stand tall to defend his political party, irrespective of the amount of gratification involved.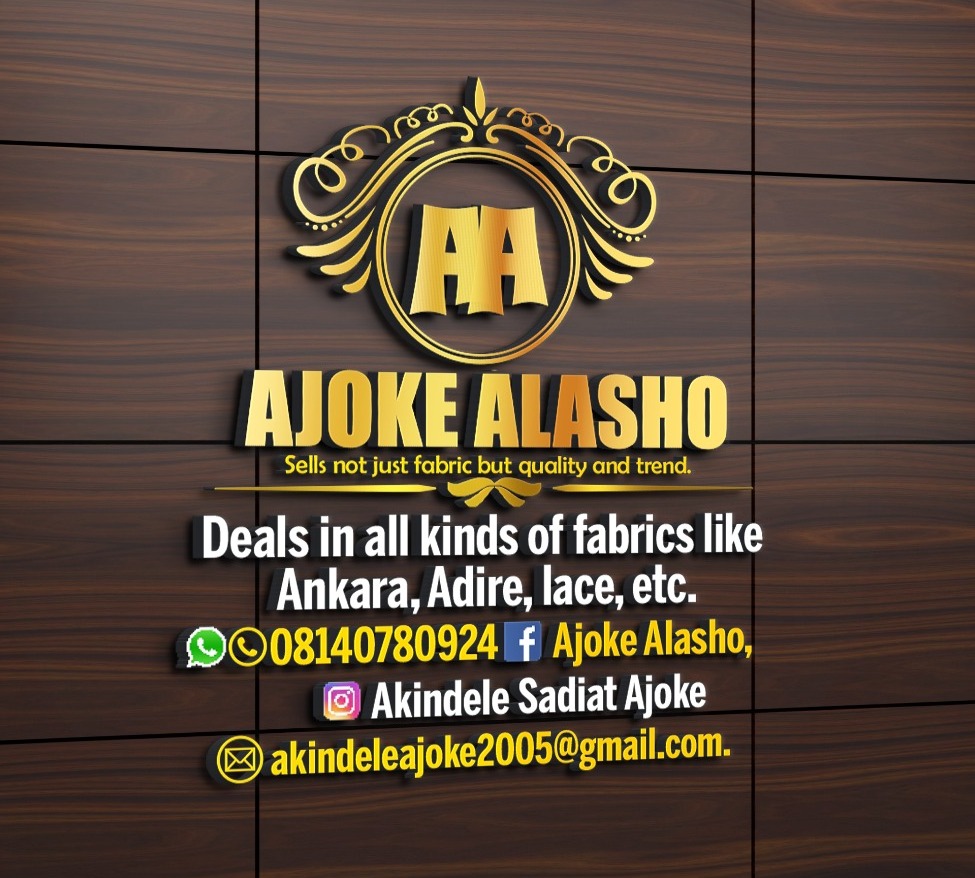 Olopoeniyan advised the aides to go back to Elder Wole Oyelese who they called their leader and ask him to hold a press conference to deny all he had said about the former minister.
" It is just unfortunate for Pastor Sola Okunlola, Hon Taoheed Agbaje and others who said there were aides to Elder Wole Oyelese, am sorry for them because, no serious politician will engage them politically if they remain to hide under Baba Oyelese, while at end they will also be inconsequential in Oyo politics like their principal.
" They are just trying to cover up for a leader who is not transparent. How will you be calling someone your leader while such leader never concern about your welfare and political future ? Let the said aides and followers tell us who and who Elder Wole Oyelese has made politically ? Instead of him to stay back in PDP in 2015, he decamped with governor Seyi Makinde to SDP just because of money he wanted to collect from him. He collected senatorial ticket from governor Makinde in SDP with money, all the result he got in his own polling unit was not up to 5 votes, though, Elder Wole Oyelese told me later that he only received # 40M, against what people calmed he received.
" Elder Oyelese knows what he is doing, he is just playing mindful game, he is also a confirmed aggrieved leader in Oyo PDP but not bold enough to show it, he always tells people that things is not going smoothly for Oyo PDP leaders and members just that he is still expecting some tokens from governor Makinde, that is why he will continue to fool his followers.
" It is a fact that, Elder Wole Oyelese is not an official member of PDP of today as he and his aides claimed. He took his few followers to SDP since 2015 and up till today neither Baba nor his followers have officially decamp to PDP, that is why they can't be identify with PDP in their Egbeda local government. Let Elder Wole Oyelese come out to tell us his political impact in his local government for PDP since 2017 when some SDP came back to PDP. If truly Governor Makinde still reckoning with him in Egbeda local government, he would have ceded some councilorship slots for the him.
" Their principal has since lost his credibility as minister and as a party leader, the aides should ask their principal why is he not attending Forum of PDP former Ministers where Oloye Jumoke Akinjide is the Secretary . Elder Wole Oyelese was not recognize as a former minister not even a PDP member.
The likes of Oloye Jumoke Akinjide and other former ministers during the time of Elder Wole Oyelese are still holding PDP ex minister's forum in Abuja, Oyelese's aides should ask him why he is left out ?.
" Even the ministerial he got on a platter of gold from late Ariyibi Adedibu, he paid back with evil, Baba Adedibu is dead, but Alhaja Bose Adedibu is alive, she is a living witness, she can testify to my statement on how Elder Oyelese used the ministerial slot he got from Baba Adedibu against him.
Olopoeyan also affirmed his earlier statement that Elder Wole Oyelese has never at a time supported Governor Seyi Makinde before and after 2019 governorship election, he dare the aides to confront Oyelese if Oyelese never called Chief Bode George to speak ill of governor Makinde in favor of Senator Ayo Adeseun.
" Governor Makinde told me he stopped picking their principal's call because he is an hypocrite leader, said he was the one fueling the party court case with Senator Adeseun. Senator Adeseun is alive, he will surely know more about what am saying.
Speaking further, Olopoeyan challenged Elder Wole Oyelese and his cohorts who are claiming he is fighting governor Makinde because he was not made the chairman of PMS, he asked them to come with a fact of where he demanded such position and also wish governor Seyi Makinde could mention where and time he made such request from him.
" Most of them are just beating around the bush, they are happy with crisis between governor Makinde and myself, that is why they enjoy fueling it, saying I was frustrated because i wasn't given the chairman of PMS, it just a funny statement , i have been carrying governor Makinde on my shoulder since 2013 when he never thought of contesting for a governorship seat, did I want to become an NURTW chairman when I printed " Seyi Makinde for Governor" posters for him in 2013 ? Did I want the NURTW chairman when I smuggled him to the state congress against the wish of party leaders and members then ? Did I want to be NURTW chairman when I went to London to beg him to come back to PDP and contest for governor in 2017 ? Did I want to become NURTW chairman when I was running day and night ahead of 2019 just to make sure governor Makinde won the election? Did I want the NURTW chairman when I forced governor Seyi Makinde against his wish to revisit their principal in his house during the party campaign at Egbeda after he collected hugh money from while in SDP in 2015 ?. it is only an unreasonable person will got to know my effort on governor Seyi Makinde to became a governor and will now be saying am fighting him because am not announced as PMS manager, does such position match my status and a reward for my efforts? Their leader, Elder Wole Oyelese never see me as a tout when he came to my house after election, asking me to beg governor Makinde in his behalf because he is no longer picking his calls since after 2019 election.
All I want everyone to know is that, I break up with governor Seyi Makinde because he want to pocket Oyo PDP and render the structure useless which concerned party leaders like me will never allow.
Governor Seyi Makinde knows my worthy, I can say it anywhere that, as we are not in the same page, he will still prefer to do with me politically in millions times to Elder Wole Oyelese if he is ask you chose between us.
" I hope that Elder Wole Oyelese and his aides would be guided with history and retrace their steps. PDP is bigger than anyone in authority, if everyone is playing hide and seek game like that of Elder Oyelese, that means PDP end is near in Oyo state. Oyo PDP leaders will not folds their hands and be watching and fear to speak the truth because someone is the governor from the party. Politics is far beyond shouting "no space in government house 2023". Elder Wole Oyelese and his aides should wake up from slumber, need to speak the truth no mater how bitter it is if they meant business like we did for governor Seyi Makinde in 2019.