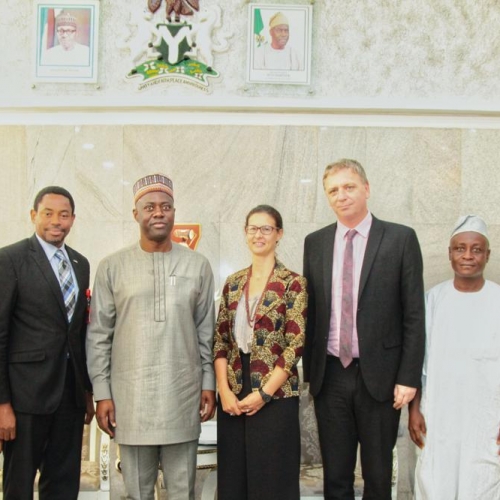 "We'll Trade Locally, Internationally To Fulfil Our Manifesto Promises" -Gov. Makinde
In its interest in partnerships, collaboration and trade both locally and internationally, the Oyo State Government met with the Deputy Head of Mission, Embassy of Italy, Tarek Chazli, in Abuja.
The State Government also met with British Deputy High Commissioner, Harriet Thompson.
The State Governor, Engr Oluseyi Makinde revealed that one of the things discussed with Harriet Thompson was collaboration in education, especially regarding Teachers' training, an intervention he promised in his manifesto