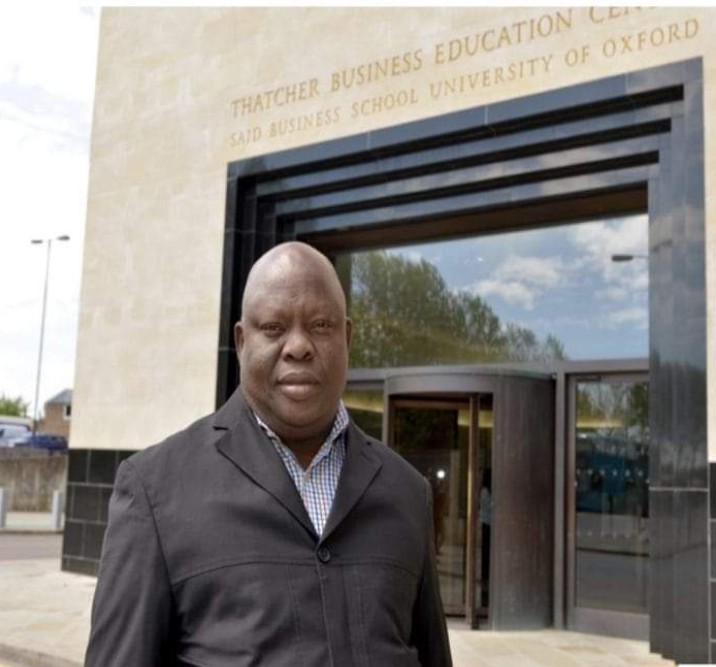 President Buhari Appoints Ajimobi's Aide As Deputy Executive Secretary (Services) UBEC
The President and Commander-in-Chief of the Armed forces of the Federal Republic of Nigeria, President Muhammadu Buhari, has approved the appointment of former Governor Abiola Ajimobi's Aide, Dr. Isiaka Olayinka Kolawole, as Deputy Executive Secretary (services) Universal Basic Education Commission (UBEC).
Dr Olayinka Kolawole attended the famous Ibadan Grammar School, Ibadan for his secondary education between 1974 and 1979.
He obtained a Bachelor of Science (B.Sc) degree in Economics with Second Class Honours Upper Division from the prestigious University of Ife now Obafemi Awolowo University, Ile-Ife, in 1988.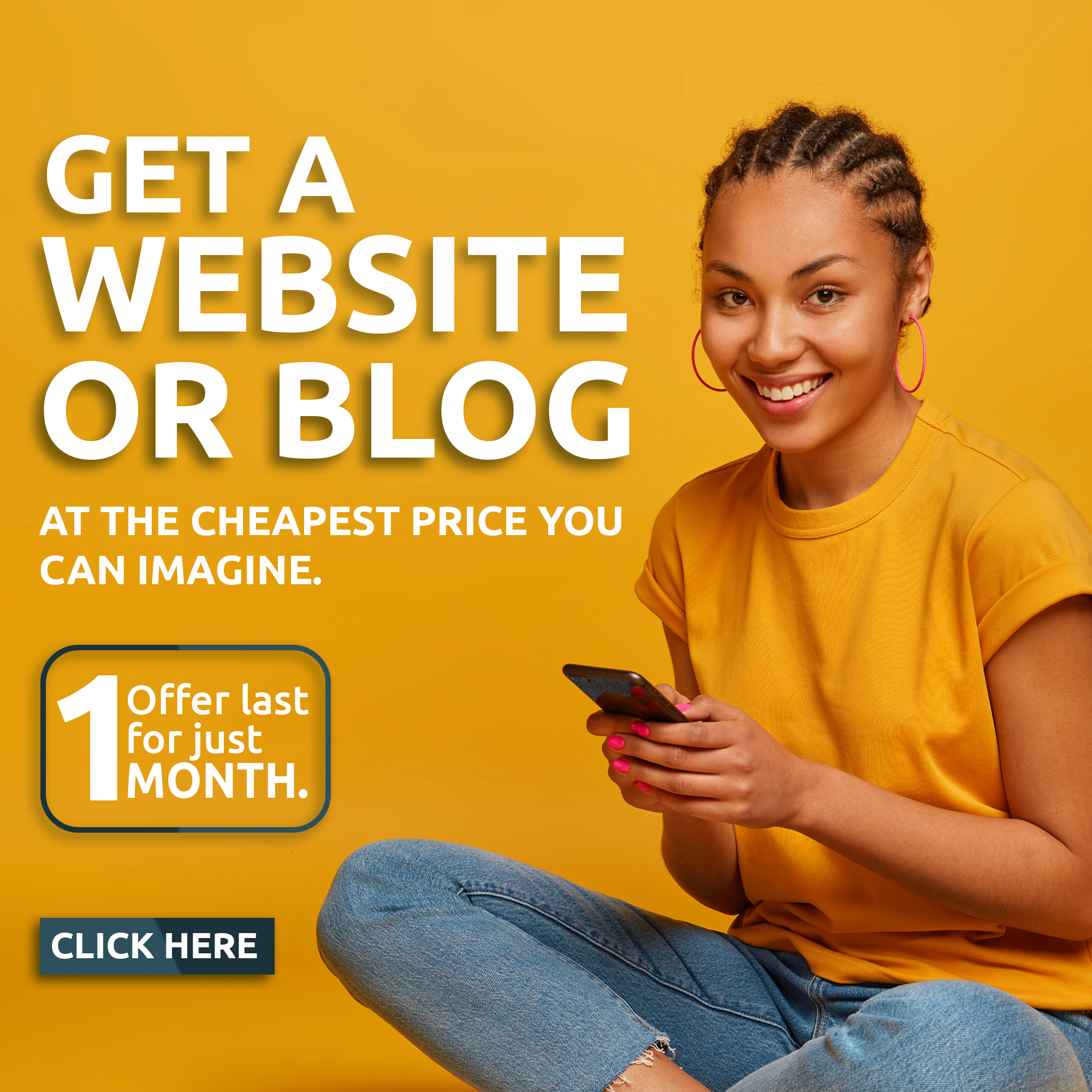 Dr Kolawole was admitted to the first Department of Economics in Nigeria at the Nation's premier university, University of Ibadan, in 1991 where he graduated with a Master of Science (M.Sc) degree in Economics in 1992. His areas of specialization include Monetary Economics, International Economics and Petroleum & Energy Economics.
In his quest to attain the greatest height in academics, Dr Kolawole proceeded to University of Abuja, Nigeria's Federal Capital Territory, in 2001 and graduated with a Doctor of Philosophy (Ph.D) degree in Political Economy and Development Studies in 2004.
A man of excellence, He graduated top of the class with average score of an A in all the courses at the Ph.D level.
His major academic strengths and specialities include Multinational Corporations, Foreign Direct Investments, Impact Assessment, Globalization and National Development.
To consolidate his robust intellectual status, Dr Olayinka Kolawole went outside the shores of the country to acquire a World Class Professional Certification in Global Leadership at the world's most prestigious
University, Harvard Business School, Harvard University, Boston, Massachusetts, United States of America (USA) in 2014.
Dr. Kolawole is also an alumnus of University of Oxford, Said Business School, Egrove Park, Oxford, United Kingdom (UK), where he obtained another Word Class Certificate in Oxford Finance Programme for Senior Executives, in 2015.
Dr Isiaka Kolawole is a Fellow of the Institute of Chartered Economists of Nigeria (FCE), Fellow of Chartered Institute of Finance & Control of Nigeria (FCIFC), Fellow of the Institute of Economist of Nigeria (FNIE), Fellow of the Institute of Corporate Administration of Nigeria (FCAI), Fellow Institute of Management Consultant (FIMC), an International Certified Management Consultant (CMC), a full member of the Nigerian Institute of Management, Chartered (MNIM), full member Institute of Directors (M.IoD), and a full member of the Royal Economic Society (MRES), United Kingdom.
As an alumnus of Harvard and Oxford, and a Fellow of many prestigious institutes, Dr Kolawole has garnered tremendous knowledge and expertise in the international best practice on Project Management, Finance, Capital Budgeting, Risk Management, Corporate Governance, Taxation and Leadership.
Dr Kolawole started his working career in 1990 with Wema Bank PLC where he left in 1993 as an Assistant Manager having served as Head, Loans and Advances Unit and Head, Current Account Department at different periods in the bank.
Dr Kolawole joined Resort International Limited, a conglomerate which includes Stabilini Visinoni Ltd, Bi-Courtney Aviation Services Ltd, Homman Engineering Company Ltd and Alma Beach Estates Ltd in 1993 as Assistant to the Chairman for six (6) years.
In May 1999, the then Executive Governor of Oyo State, His Excellency, Alhaji Lamidi Onaolapo Adesina appointed Dr Kolawole as the State
Liaison Officer for Oyo State Government at the Federal Capital Territory, Abuja.
In this capacity, he was responsible for co-ordinating activities of the State Government in FCT and liaised with the Presidency, National Assemblies, Federal Ministries & Parastatals, all Foreign Embassies in Nigeria and Northern State Governments. He left in May, 2003 having valuably and productively served for four years.
A versatile and highly resourceful personality, Dr Kolawole was the pioneer Head of Department (HOD) of the Department of Economics and Actuarial Sciences of the Crescent University between December 2005 and January 2007.
In freelance capacity, Dr Kolawole was engaged by Ingenieur-Und Tiefbau (I.T.B) Nigeria Ltd in November 2005 to December 2008 as the Consultant- Administration Manager. In this position, he was responsible for the navigation of the organization structure and established the process for universal standard in capacity building, due diligence, market intelligence, corporate restructuring, re-engineering and turn around operations.
As the Team Leader, he also had the duty to articulate policy positions on issues relating to people management, project management, strategic thinking and relationship building.
In recognition of his ingenuity, Dr Isiaka Olayinka Kolawole was appointed by The Presidency of the Federal Republic of Nigeria as a member of the Plan Delivery, Monitoring and Evaluation Technical Working Group for The Development of National Integrated Infrastructure Master Plan (NIIMP), the nation's 30-year plan (2013-2043) in 2013.
Also, as an acknowledgement of Dr Kolawole's vast knowledge of the dynamics of Nigerian Economic and Business landscape, The Presidency appointed him to serve in the Presidential Business Support Group (BSG) of the first ever Nigeria's National Integrated Infrastructure Master Plan where he had the opportunity to sit side by side and served with successful and reputable Nigerian Leaders that included Dr Oba Otudeko, Alhaji Aliko Dangote, among others, in 2013.
In February 2014, the Governor of Oyo State, His Excellency, Senator Abiola Ajimobi appointed Dr Isiaka Kolawole as the Special Adviser to the Executive Governor on Budget and Economic Planning, and he served in this capacity for two consecutive terms, upon his reappointment in February 2016.
As the special Adviser to the Governor on Budget and Economic Planning, Dr Kolawole was the Chairman, Budget Implementation Monitoring Committee and he was responsible for seeking new ways to improve efficacy of budget performance through systemic expenditure control to close up fiscal gaps and inefficiencies, monitor the status of budget spending and budget activities by reviewing financial reports and examine budget estimates for completeness, accuracy and conformance with procedures and regulations.
He was also the chairman of the state Pre- Treasury Board where he Co- ordinated the Budget presentations and defence of all Ministries, Departments and Agencies (MDAs).
As the Chief Economic Adviser to the State Government, Dr Kolawole was an attendee of the National Economic Council (NEC), the highest Economic decision making body in Nigeria with Vice- President of the Federal Republic of Nigeria as chairman, all state Governors, Governor of Central Bank of Nigeria (CBN), Minister of Finance and Minister of Budget and National Planning as members.
He was also a Member of Steering Committee of the fiscal transparency, accountability and sustainability programme of the World Bank.
Dr Olayinka Kolawole was a member of the State Executive Council (EXCO), which was the highest decision making authority of the State Government.
Dr Olayinka Kolawole has attended many local and international conferences which included the Nigeria's Centenary Independence
Programme organised by the Queen of England and Investments in Africa anchored by the Deputy High Commissioner of the United Kingdom to Nigeria both held in London, United Kingdom in 2014.
Dr Kolawole was conferred with an award of Justice of the Peace (JP) in May 2000 by the then Executive Governor of Oyo State, in recognition of his valuable contributions to the society.
He has contributed immensely to the social upliftment and community development through community conflict resolution within the confines of the authority of Justice of the Peace, provision of free borehole water services to the community members and road maintenance within his environment.
Dr Kolawole possesses appreciable intellectual capacity and also has tolerable claim to indigenous wisdom and native intelligence. He is endowed with reasonable sense of maturity and he is pleasantly personable, gifted with rare charisma to foster Team Leadership and Bridge Building. He is naturally blessed with a bird's eye view, tact, patience, firmness, honesty and modicum of ruthlessness, just as his judgments are far more often right than wrong.
Dr Isiaka Olayinka Kolawole is happily married with children and his hobbies include reading, travelling, meeting people and table tennis playing. He is passionate about the Nigerian Project and about the unity and oneness of our great country.
In his capacity as the Deputy Executive Secretary (services), Universal Basic Education Commission (UBEC), Dr. Kolawole is responsible for the coordination and supervision of the departments of Administration & Supply, Special Programs, Finance & Account and Social Mobilization.
Dr. Kolawole's appointment at UBEC is effective from May 13th, 2020.
...For the latest news update, Subscribe to our Whatsapp Channel
(Click Here)
and join our Telegram Update Group
(Click Here)