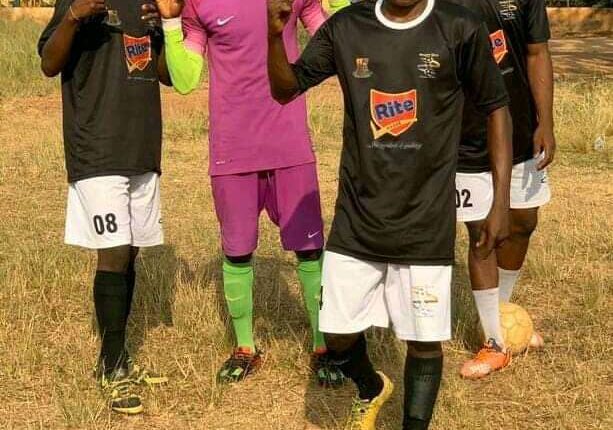 Oyo Talent I.D Ends Sporting Year With Victory, Dedicates Wining To Makinde, Ilaka Birthdays
The Oyo state Talent Identification football team last Friday again won a scintillating match against 12 Alive FC, in Ibadan, to end the 2020 calendar year with 4 wins, 3 draws and a loss.
Oyo I.D who played their last match of the year with 12 Alive FC at Loyola College playing ground, won with a superb 2 goals to nill against the visitors.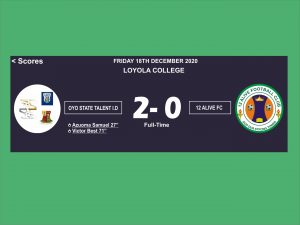 Speaking to westerndailynews after the match, the captain of the team Opaleye Brown said, they keep working hard in training everyday and put more efforts to all the friendly games they had played because the team can't afford not leave up to expectation when got to England for their trial early next year.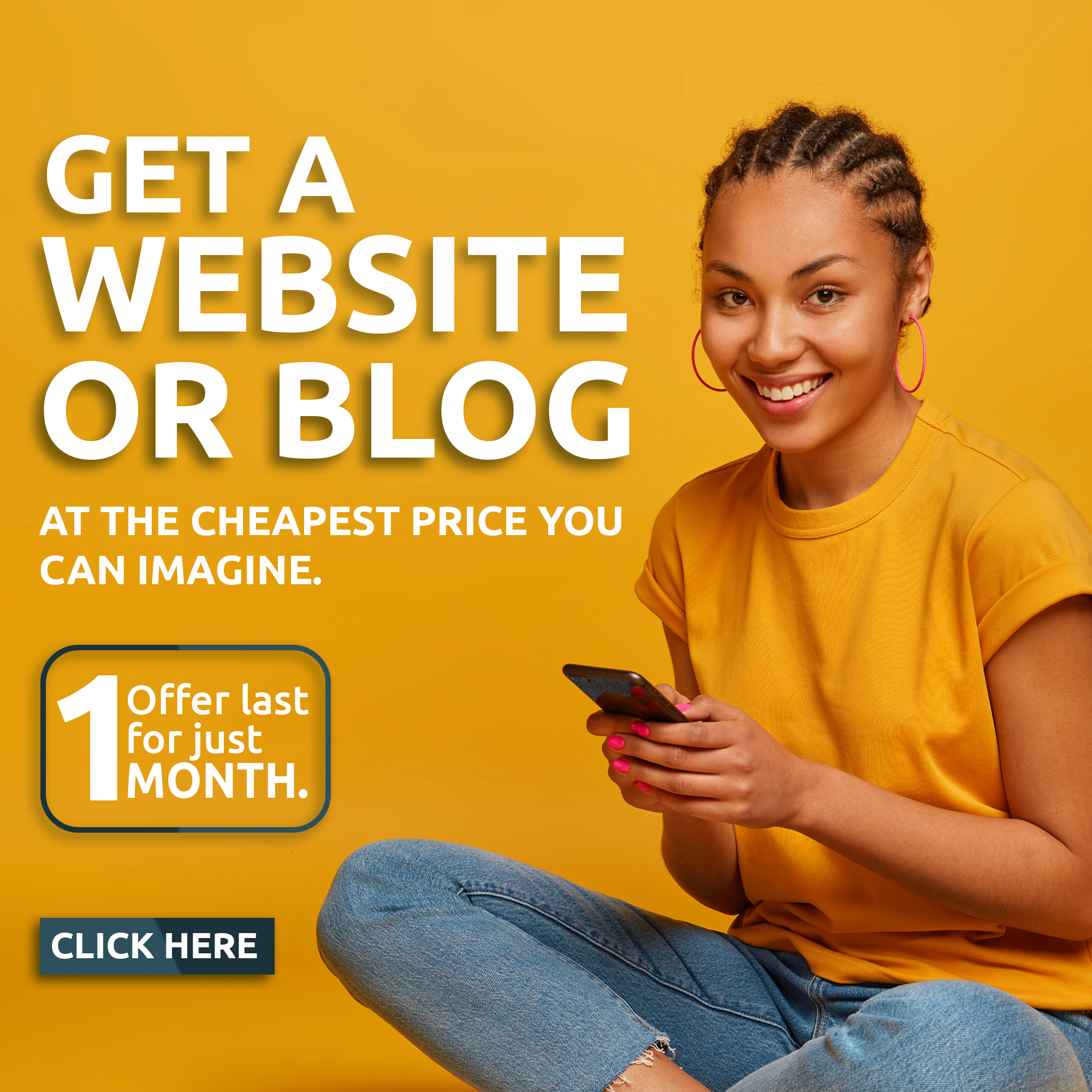 " we are putting up our best every time we play a game, we knew the challenges ahead and we can't afford to fail, we really appreciate the effort so far from the state government, through the commissioner for sport, Seun Fakorede, also our academy, Bestowed Grace is not leaving any stone unturned, just for us to have a successful trial with Westbriomwich Albion in England next year. We know what is at stake, we want all the investments made on us to turn to gains "
Yes, we won again today, it an hard earned victory against 12 Alive FC, our victory is dedicate to our governor, Seyi Makinde for his 53rd birthday coming up December 25th and also to Chief Bisi Ilaka, Chief of Staff who will celebrate his own birthday on December 21th.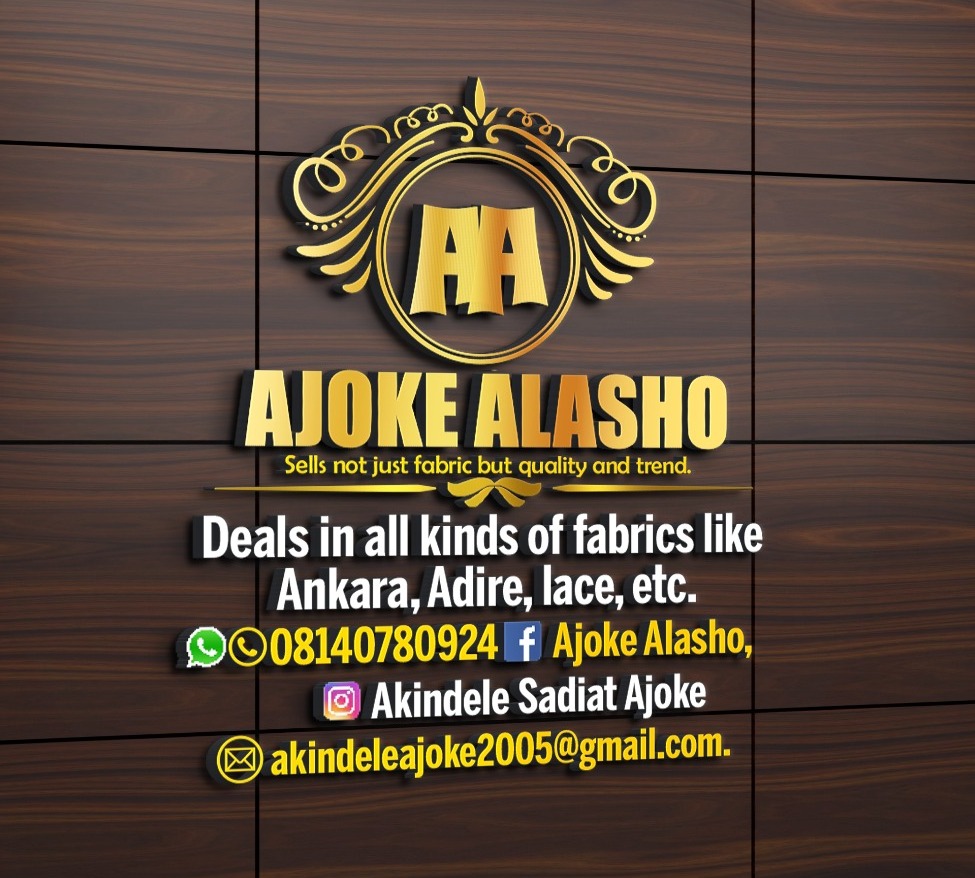 According to Bestowed Grace and CEO Mr. Ismail Ridwan Ayomide , he thanked Governor Seyi Makinde for his unwavering support for the Oyo State Football Talent Identification project which started in January this year.
He also commended governor Makinde, Commissioner for youth Seun Fakorede and the entire Ministry of youth and Sport for redeeming the hope of selected lowborn talented footballers in the state.
" Oyo state government has been supportive, the support and encouragement is keeping the lads in high spirit. The project started January this year with over 2000 young lads that come for trial at Adamasingba with two Westbromwich Albion coaches as scouts. We gave opportunity to over 2,000 players to showcase their talent with coaching education for over 100 local coaches with an award certificate for each participant.
" 20 players were selected by the scouts, they are to go for a trial in United kingdom with Westbromwich Albion in England, those kids already in camp and they are the kids you have seen on the pitch today. Their trip was affected and delayed due to the pandemic but with the effort of the state government and commissioner for sports as have said ealier, the kids are expected to go for their tryout with Westbromwich Albion early next year". Ismail Ridwan A. stated.
Oyo state Talent Identification team matches played, won, draw, loss includes :
Oyo State Talent I.D Vs Rising Stars FC – 0 : 0
Oyo State Talent I.D Vs Tripple 44 Academy – 1 – 2
Oyo State Talent I.D Vs Mighty Stars FX – 2 : 1
Oyo State Talent I.D Vs Brightville Selected 1 – 0
Oyo State Talent I.D Vs General Meme Fc 0 : 0
Oyo State Talent I.D Vs Loyola All Stars Cancelled
Oyo State Talent I.D Vs Nero Football Academy – 0 : 0
Oyo-state Talent I.D Vs Castle Football Club Cancelled
Oyo State Talent I.D Vs Abimbola Fc – 4 : 0
Oyo State Talent I.D Vs 12 Alive Fc – 2 : 0.