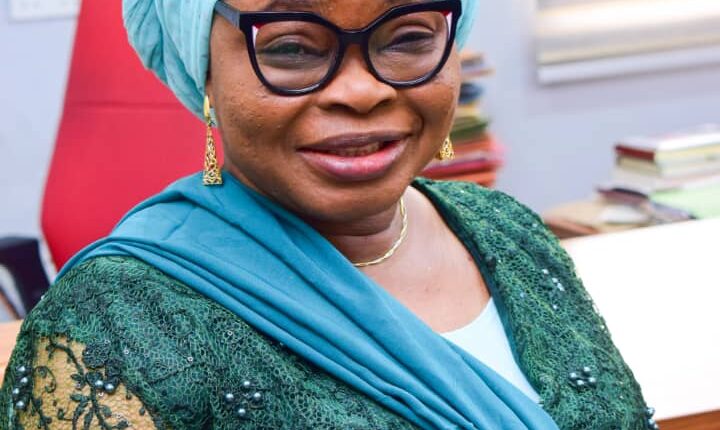 A Woman of Substance, 23rd Oyo State Head of Service, Mrs Ololade Agboola, Bows Out of Service By Abiodun Atilola
A journey of a thousand mile must surely have an end, it was a good end for Mrs Ololade Agboola, the 23rd Head of Service in the pacesetter State who is bowing out of Service on May 8, 2023 as the substantive Head of Service in Oyo State after 35 years of meritorious service with the Oyo State Government.
Alhaja Ololade Agboola took the mantle of office on the 24th May, 2019 as the 23rd Head of Service, in Oyo State with unprecedented achievements across the Ministries, Departments and Agencies.
She initiated mobile training across all the (MDA's) for adequate training and re-training of the State workforce, introduction of suggestion boxes across the (MDA's), she also advised Government to increase the Housing and Car loan for all Civil Servants irrespective of their cadre.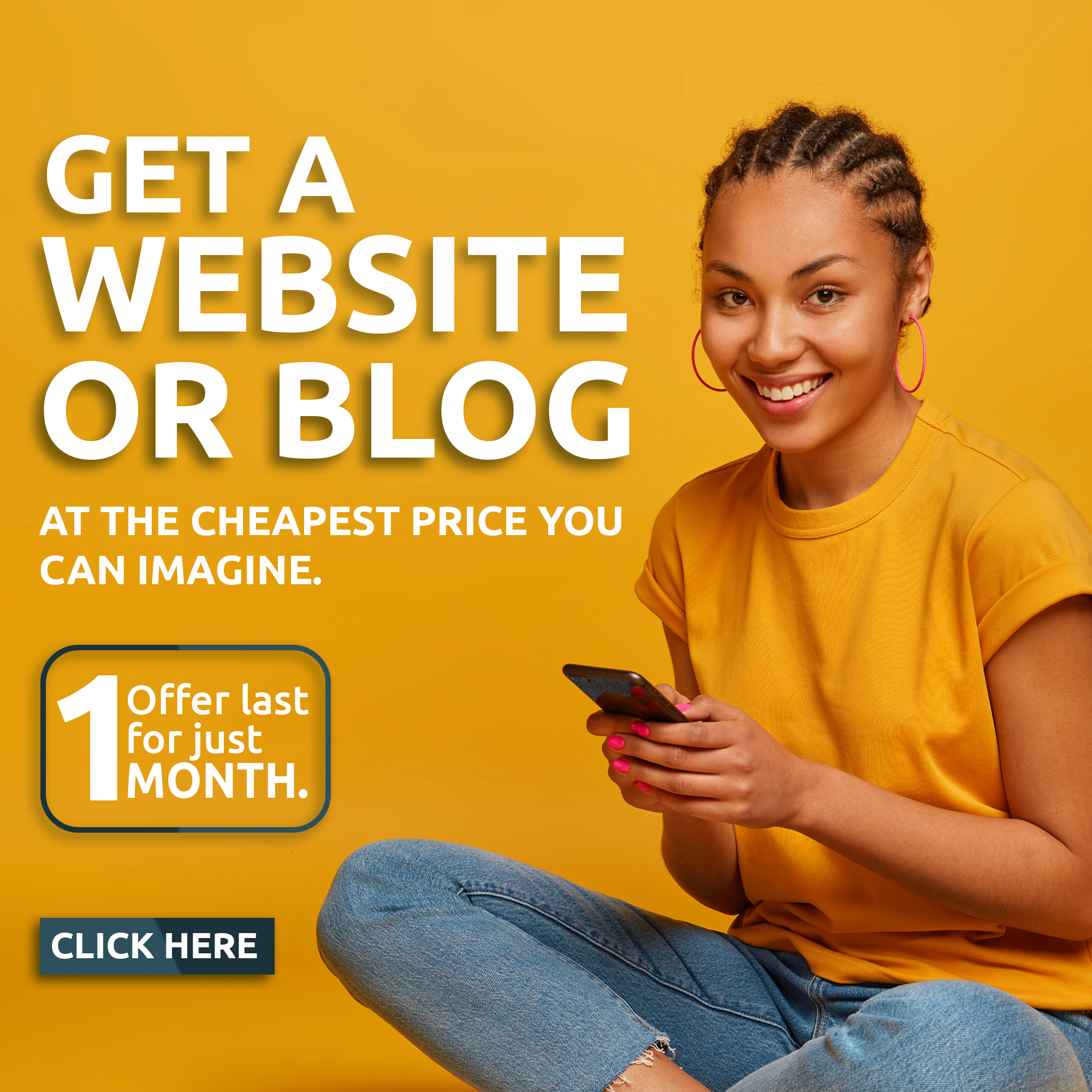 Internal and external training for all senior civil servants including the management staff of the State workforce.
Creation of E-Library and Establishment of more functional departments across the Civil/Public Service which contribute meaningfully to the growth and development of the State.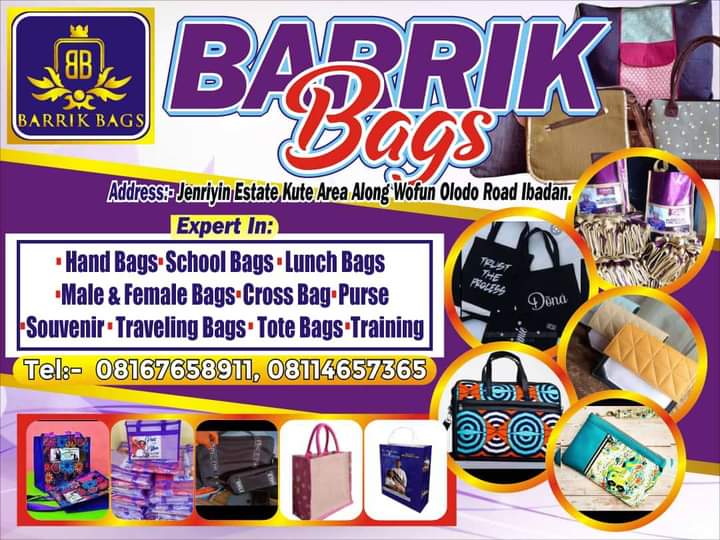 The out going Head of Service, Mrs Ololade Agboola changed the face of the Civil Service from its long time analogue to digital era.
The Head of Service also used her good office to create more department at the office of the Head of Service like the Department of Employee Mobility Relation and Planning (EMR&P), creation of Physical and E-Library, Organisational Design & ICT, Data Bank for all Civil Servants, In – House training for Civil/Public Servants across all the Ministries, Departments and Agencies, reviewing of Public Service Rules (PSR) to the modern tune which is on-going by the committee inaugurated by His Excellency, Engineer. Seyi Makinde.
The Head of Service, Mrs Ololade Agboola joined the service of Oyo State Government on the 9th May, 1988 and she is bowing out of service of the State Government on the 8th May, 2023, she attended Popular Queen School, Apata, Ibadan, from 1975 to 1980, she proceeded to Obafemi Awolowo University, Ile-Ife where she bagged Bachelor of Arts in History (B.A History, OAU), Masters in Public Administration, (OAU) from 2006 to 2008, she has received so many awards like Award of Excellence in Recognition of Immense Contribution and Selfless Service to Humanity by Institute of Chartered Accountants of Nigeria (ICAN) and Distinguished Personality Award for Personal Contribution and Commitment to Selfless Service to the Community by Rotary Club Ologuneru, Ibadan among others.
She was sworn – in on the 24th May, 2019 as the 23rd Head of Service, by the immediate past administration in the State led by His Excellency, Senator, Abiola Ajimobi at the Executive Council Chamber, Governor's Office, Secretariat, Ibadan.
It will interest you to know that, the out going Head of Service, Mrs Ololade Agboola is the pioneer President, Ibadan Descendant Sisters Forum (IDSF), the forum that comprises the industrious daughters of Ibadanland across the length and breath in the country.
Mrs, Abisola Adabanija is the Vice President of the (IDSF), the out going Head of Service is the convener of the Association "the initiative started in 2019, but came into reality in 2021, she has been a pillar for the Association, she is very humble and she always preaches peace, stressing that it is not easy to bring women together, but the purpose of the association is to give back to Ibadanland and the society at large" .
"we are all women in high position, indigenes of Ibadan land, the Head of Service is a philanthropist, she is a woman we all appreciate, Central Council of Ibadan Indigenes (CCII) is always proud of her benevolence, our association is under the (CCII), within the short period of time we started the association, we have contributed positively to the society, we have empowered widows and the less privileged people in the society with her support, we believe that she will be able to contribute more now, she will have more time after her retirement in the service for the development of our association, we pray that, Almighty God will continue to elevate her beyond our expectations". IDSF said.
Interestingly, when you are coming from Molete, You know idi -Arere, ask of Popular Ekolo compound that is the family House of Ibadan born 23rd Head of Service in Oyo State, you mention one million boys, forget, story don change o.
Mr. Oyesola Oyedele is the Permanent Secretary, Ministry of Information, Culture and Tourism, Oyo State, he described the Head of Service as a humble, and dogged fighter.
"35 years of meritorious service is not a child's play in the Civil Service, it requires a lot of sacrifices, determination, persistence and a great focus, the Head of Service has in so many ways improved the effectiveness and efficiency of Civil Servants, she facilitated training and re-training in both international, National, Local and even through some reputable training outfit in the country."
"One of the training institute in Nigeria Centre for Management Development (CMD), under her watch, she was able to bring them to Oyo State to train about 150 senior and middle class officers on the use of ICT, It takes someone who is passionate about staff development to go out to achieve that fit".
He continued, "She also ensured all (MDA's) organized in – house training for their officers, she has imparted so much on intellectual capacity of the workers of the State Civil Service."
Oyedele said the Head of Service brought cordial relationship among the Forum of Permanent Secretaries, Executive Secretaries, General Managers, Inspector Generals of Education, and the Tutor Generals of Education.
"She has been able to bring everybody together, she always ensure that everybody's birthday is celebrated courtesy of her office, she has come, seen and conquered, she has made an indelible mark in Oyo State Civil Service, I will advise her to continue to be humble as she is bowing out of the State Civil Service". Oyedele said.
However, One of her secondary school mate and Queen School Ibadan Old Girls Association member (QSOGA) Dr. Mrs Moradeke Obisesan, a Medical Doctor and the Chairman/Chief Executive Officer, Kolmor Metropolitan College, Ibadan, said, "we have been friends since secondary school days, she has been a very quiet person, very amiable, never unruly and she participated in every activities in school then, she never quarreled with anybody and she is brilliant as well.
"She always makes herself available, infact I use to call her "ever ready" because she is ever ready to be of help, she has imparted lives, she is a caring mother, she is just too nice, very respectful, she doesn't use her position to oppress anybody, above all the fear of God is in her".
"There are some people when they are leaving the service, you will be worried for them, but for Lolade, she has helped a lot of people, she will not have problem integrating back into the society". Dr. Moradeke said.
Congratulations to a virtuous woman.
Abiodun Atilola is the Head of Media and Publicity, Office of the SSG/HOS, writes this piece from Ibadan, the Oyo State Capital.
via:ayomideatilola@gmail.com
08077111037.