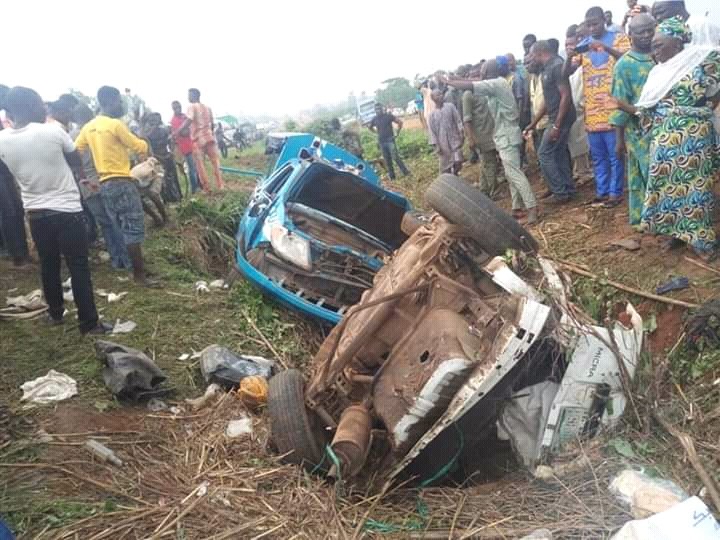 One Dead As FRSC Patrol Involves In An Auto Crash With Micra Car In Ibadan
One dead and other injured as the men of Federal Road Safety Corps, FRSC, in their patrol vechile with registration no, FRS- 692-RS involved an an auto crash with a Micra taxi driver along Oyo – Ibadan expressway, Moniya Ibadan.
According to an eye witness who chatted with Westerndailynews reporter, Mr. Adetunji, he said " no one know what really broke out between the Micra driver and the men of the FRSC, all we could see was that the road safety vehicle was running after the Micra car and both ram into that ditch " he concluded.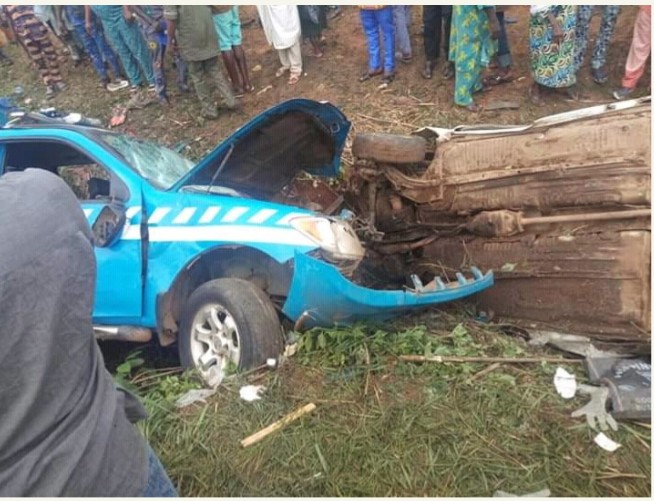 In a related development, suspected hoodlums around the area had reacted negatively to the ugly incidence, they had gone to vandalized the premises of Federal Road Safety Corps, FRSC, destroying office furniture, electrical gadgets, and computers and set the office on fire.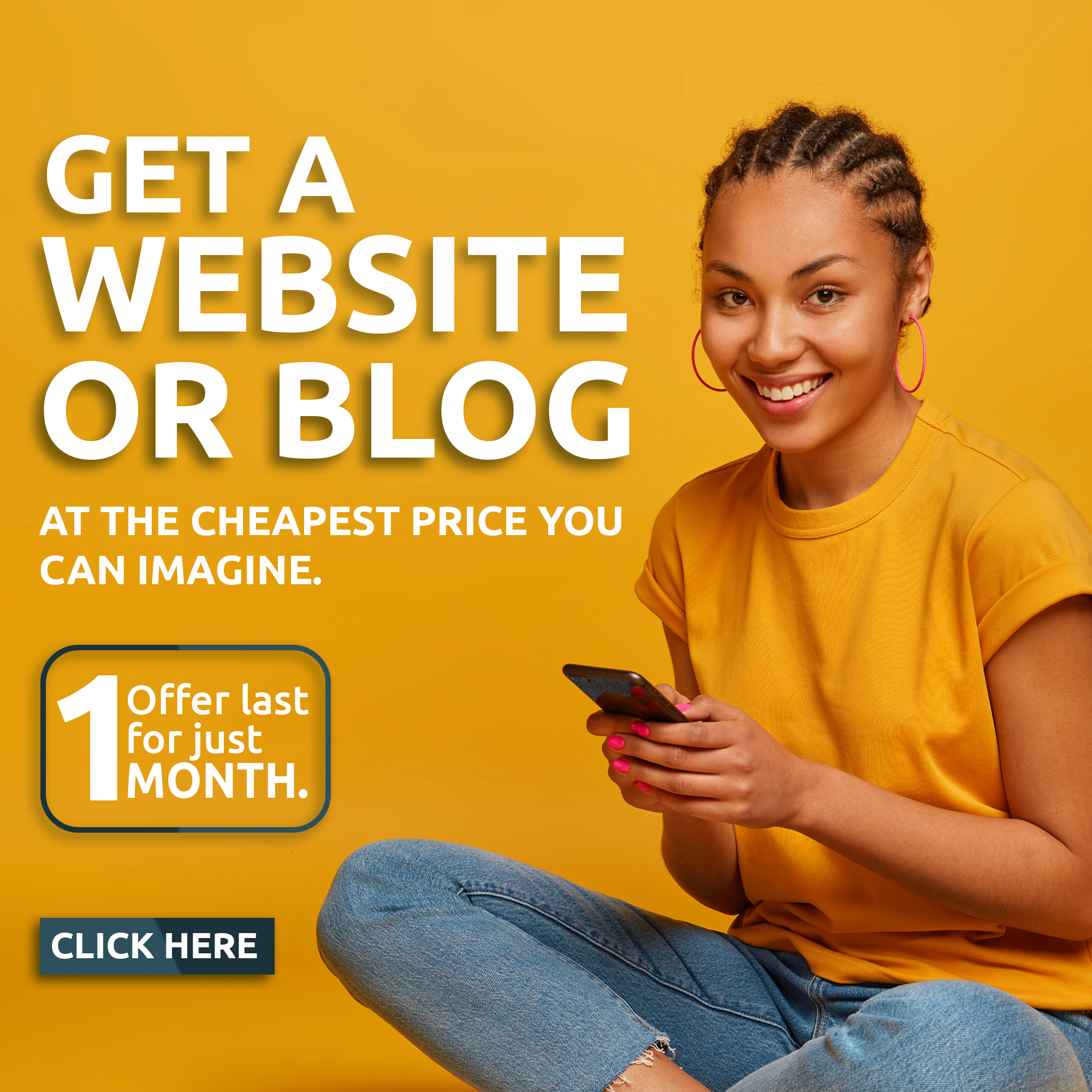 As at filling this report, it is confirmed that the security agents were on ground to maintain law and order in FRSC office and police officers had also been deployed to the scene of the accident to ensure law and order