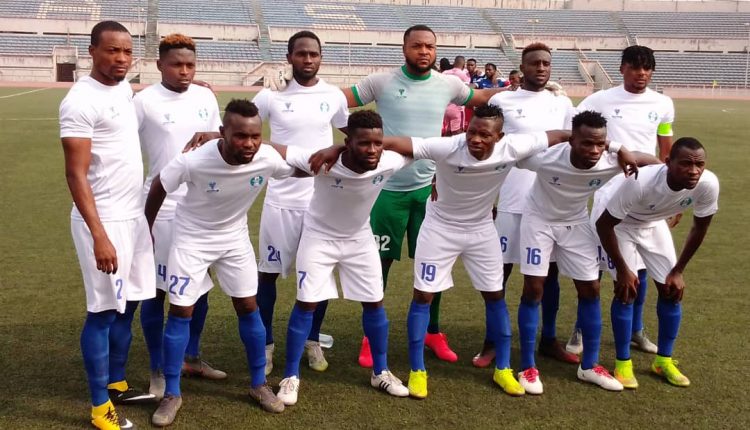 NNL : 3SC Overcome Giant Brillars In Enugun
Shooting Stars Sports Club (3SC) of Ibadan, on Satuday, beat Giant Brillars of Enugu1-0, to hold on to the top spot in Group B1 of the Nigeria National League (NNL) 2020/21season.
The Oluyole Warriors repeated the feat achieved against Giant Brillars, two seasons ago, as Opeoluwa Olufemi's 18th minute strike was enough to earn them the maximum points.
The encounter, played at the Nnamdi Azikiwe Stadium, Enugu, was well contested as the homers, not wanting to lose to the Ibadan soccer lords again on their home soil, put up a very brave performance.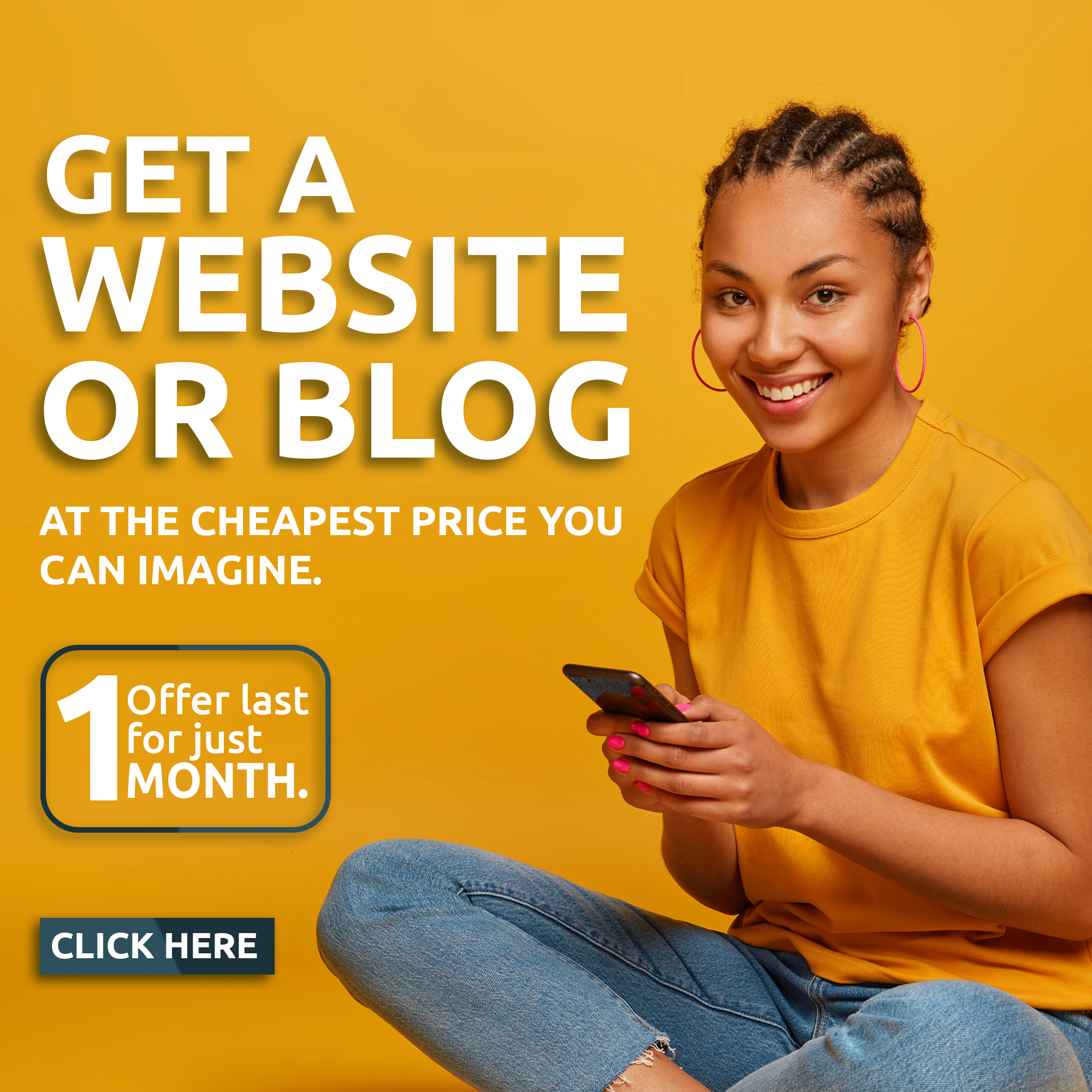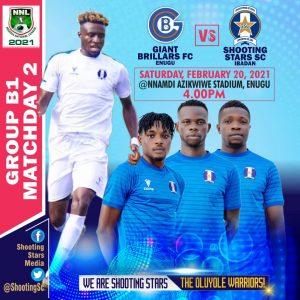 The two sides did not hide their ambition for victory as they settled down for business right from referee Taiwo Ikechukwu from Rivers State whistle.
The early exchanges were even as the two gladiators made efforts to take control of proceedings.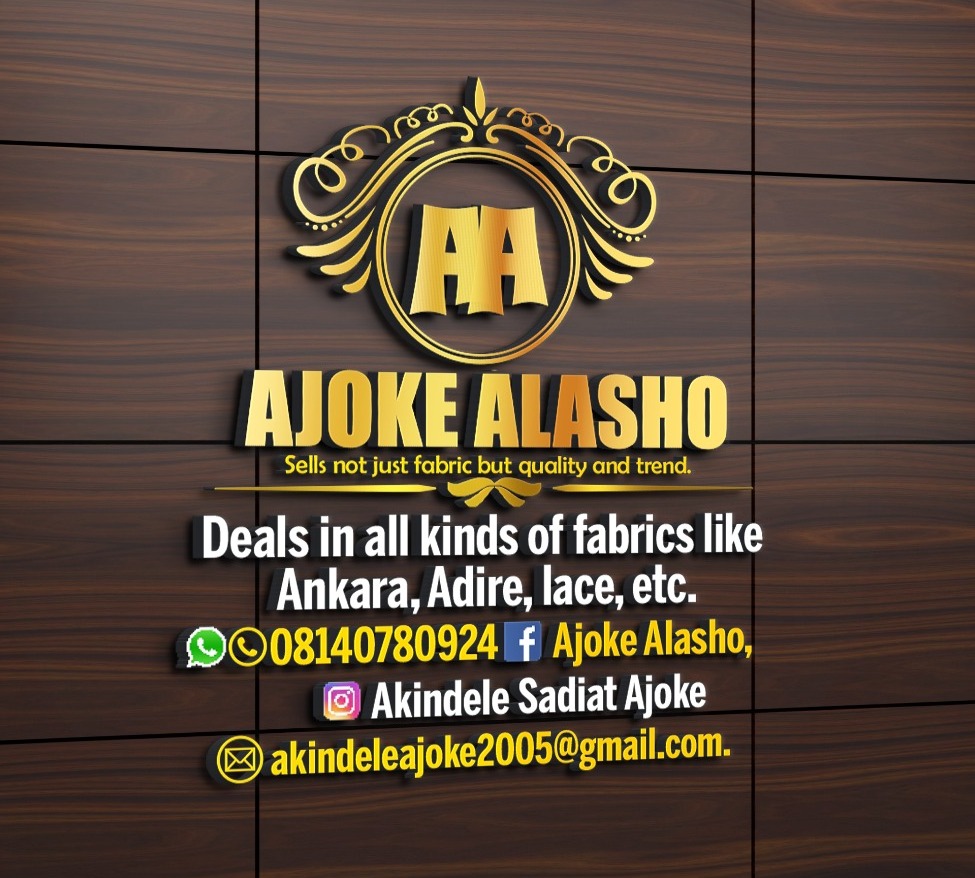 Coach Edith Agoye led 3SC technical crew made only a change to the starting eleven paraded against Rovers of Calabar in the opening day fixture, with central defender, Isiaka Mutiu replacing skipper Omololu Waheed.
Charles Tambe kept his place in goal, same as defenders, Abbey Benson (who wore the skipper's band), Muritala Taye and Nurudeen Amodu and midfielders, Gbadamosi Fatai, Akilu Muhammed, Abayomi Adebayo as well as strikers, Opeoluwa Olufemi, Chinedu Enuademu and Gafar Olafimihan.
The Ibadan soccer lords soon took over the dominance of the game after the opening minutes even exchange, penetrating the vital area of Brillars.
They got rewarded for their onslaught in the 18th minute when Opeoluwa Olufemi, arrived on time to connect a pull out from Olafimihan before firing home from close range, beating Brillars' goalkeeper hands down.
Shooting Stars held onto the lone goal lead till the end of the first half, as they failed to utilize one or two opportunities to increase the tally.
On resumption for the second half, the coach Abdul Suleiman Afeez tutored Brillars upped their game, making number of forays into the dangerous area of the visitors but could not break through the resilient 3SC defense and gaolkepper Tambe, who had answers to all their antics.
Goal scorer, Opeoluwa Olufemi was unlucky not to have addded the second as his attempt to beat the Brillars' s goalie failed to yield the desired result.
The Introduction of Nafiu Raheem, Mohammed Mohammed and later Elum Henry and Malomo Ayodeji, brought life to the Oluyole Warriors.
While the homers made spirited efforts at grabbing a late equalizer, the experienced 3SC defense and the reflexes of goalkpeer Tambe, thwarted all their efforts untill referee Ikechukwu brought proceedibgs to an end.
The win makea it two wins from two matches for 3SC having hammered Rovers of Calabar 3-0 on Match Day One in Ijebu- Ode.
Up next for the team is a home fixture against Go Round of Omoku, at the Dipo Dina Stadium, next Sunday.
Line up
32 Charles Tambe
6 Muritala Taye
16 Amodu Nurudeen
4. Gbadamosi Fatai
2 I siaka Mutiu
15 Abbey Benson
7 Enuademu Chinedu
27 Adebayo Abayomi
19 Olafimihan Gafar
8 Akilu Muhamned
24 Olufemi Opeoluwa
Subs
1 Laide Okanlawon
12.Ferinyaro Lanre
3 Omololu Waheed
23 Elum Henry
29 Raheem Quadry
21 Raheem Nafiu
28 Malomo Ayodeji
17 Mohammed Mohammed
40 Okachi Anthony
Head coach- Edith Agoye
Tosin Omojola
Media Officer, 3SC