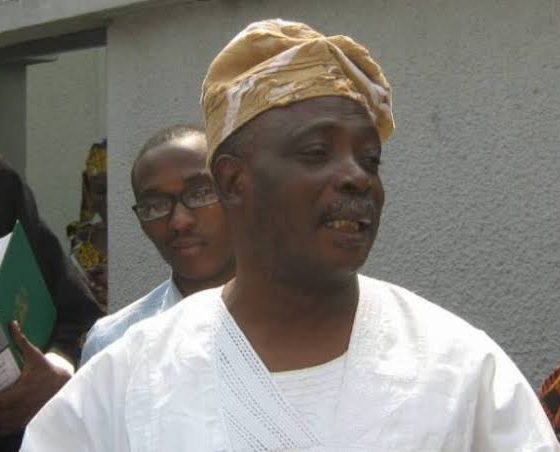 My Desire To Get Good Governance for Oyo State Making Me Changing Parties – Ladoja
One of an High Chief of Ibadan Land, Oloye Rashidi Adewolu Ladoja, who is also an high profile figure in Oyo State Politics had gave a comprehensive details of his sojourns in political parties during an on air political programme in the state capital on Saturday 22nd December, 2018. It will be recalled that, sen. Ladoja's defects from the African Democratic Congress (ADC) to Zenith Labour Party ( ZLP ) just 2 months after he dumped PDP for ADC. During the interview, high chief Ladoja opened the air on why he left Accord to PDP, PDP to ADC and finally ZLP
Read excepts of the interview
You have moved from the Peoples Democratic Party (PDP) to Accord Party (AP) and later back to PDP from where you moved to African Democratic Congress (ADC) and now you are in Zenith Labour Party (ZLP). What brought about the decision to ditch ADC with less than two months to elections?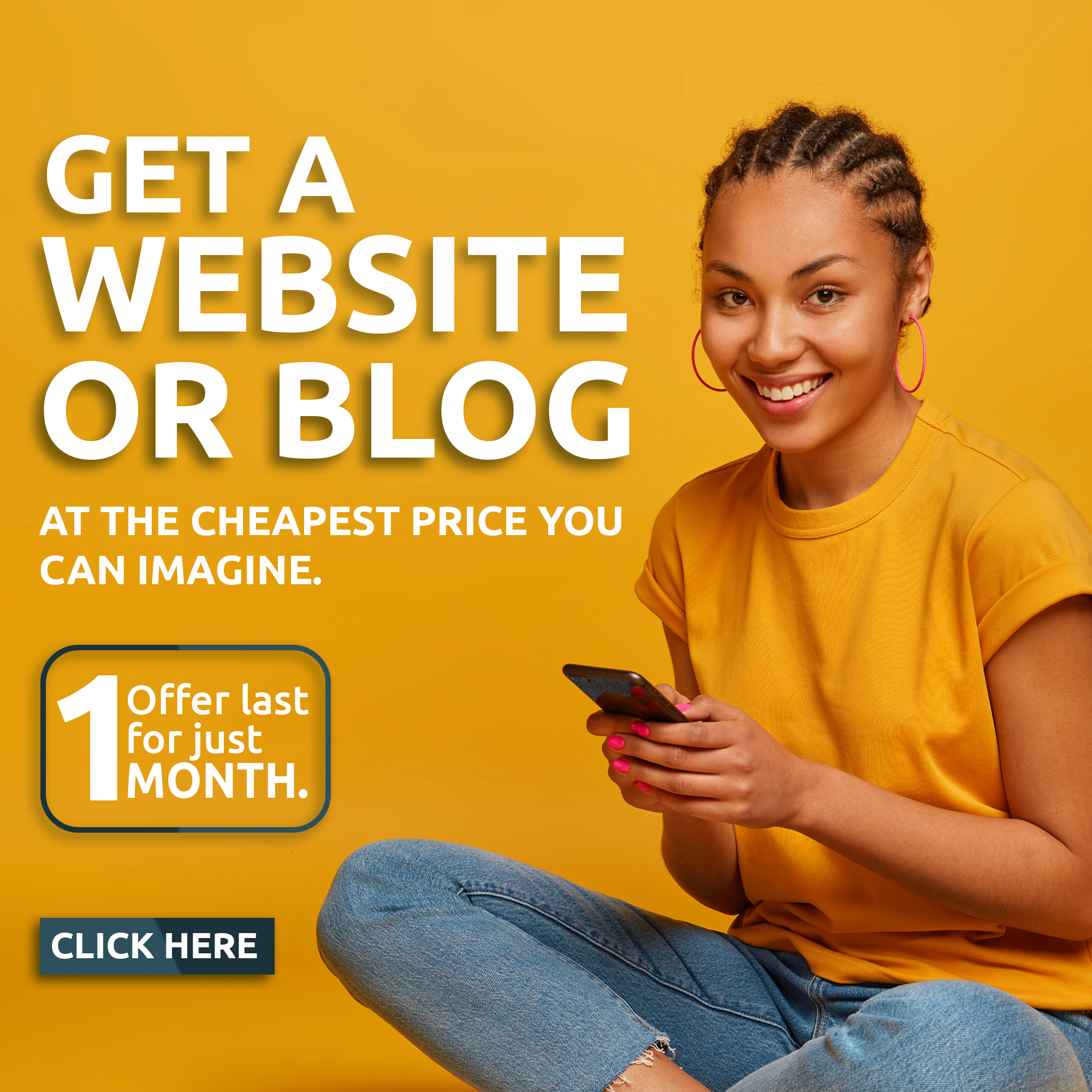 The election is not as close as many people think. The first election is still about two months away. In politics, how many times do you have to tell people where you are going before they begin to know where you are going? For me, it is not about how long, but how well. With the level of communication today, there is virtually no area in Oyo State today where you don't have a radio station. So, you can disseminate your information through radio, television, personal touch and even visits. You can drive round the state in two three days and meet the people you want to meet as you prepare for elections. So, all you need to do is to canvass very well and let the people decide. The people of Oyo State trust me; they just want to know where they are going. So, it is not too late to move if you emphasise what you stand for. It is not too late to make the right moves. The people already know where Ladoja stands. They know when I recommend something and they trust me so much.
Talking about trust, you have moved the same set of people and structure from one party to another over the years. It is expected that some people might be tired of moving around without getting what they truly want. Why are you sure the people will trust your decision again this time?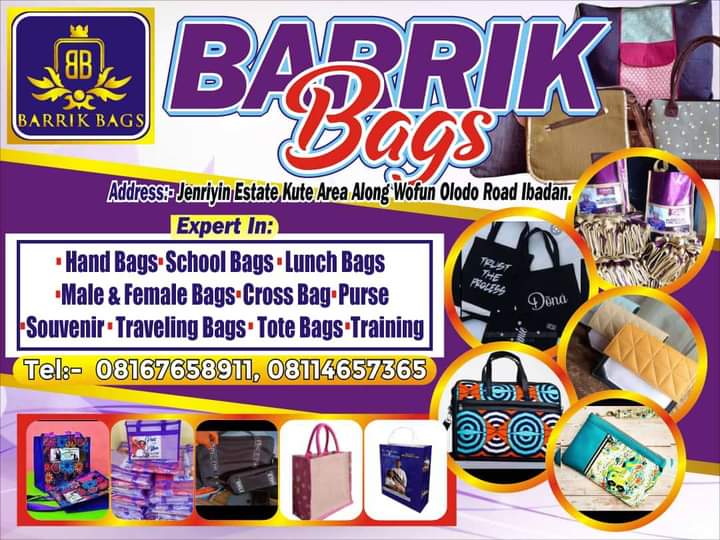 What I mean by 'trusting me' is that they know that I am always looking for what is best for my people.
Some people feared the candidate you are parading this time to wrestle power from the All Progressives Congress (APC) does not seem to have the clout that can match other candidates…
Let me also ask you, of the people that are contesting, is there any, even in other parties, that is as experienced as Sarafadeen Alli? He has been a local government chairman. He served as Secretary to the State Government (SSG) when I was the governor. If I claim that my government recorded success, the credit should be given to Alli, because there is no way the governor could have done the job alone. There is nothing we have to teach him again about succeeding in government that he does not know. He was part of the people that formulated our education policy; he anchored the agricultural policy and was one of the people that anchored our industrial policies. He was one of the people that anchored the road maintenance and construction scheme. So, there is virtually nothing to teach him; he has already learnt a lot under me.
As things stand today, you have two political children, Femi Lanlehin of ADC and Sarafadeen Alli of ZLP. Which of these two would you prefer to be the governor of Oyo State?
I would rather prefer the candidate from my party. I was the one who recommended Lanlehin, but I discovered that with what was happening in ADC, we will not be able to win the election. And, what is important to me is to win the election.
What was happening in ADC?
There are some unseen hands working in ADC. Those are the ones that will not allow us to win the election. Don't forget that the ZLP is different from ADC. ADC is supposed to be a conglomerate of parties and we have not been able to form a party out of the amalgamation. We have the former members of APC, the Labour Party (LP), the unity group, which was a break away from the APC, and we have the people who came from Accord and PDP to form ADC.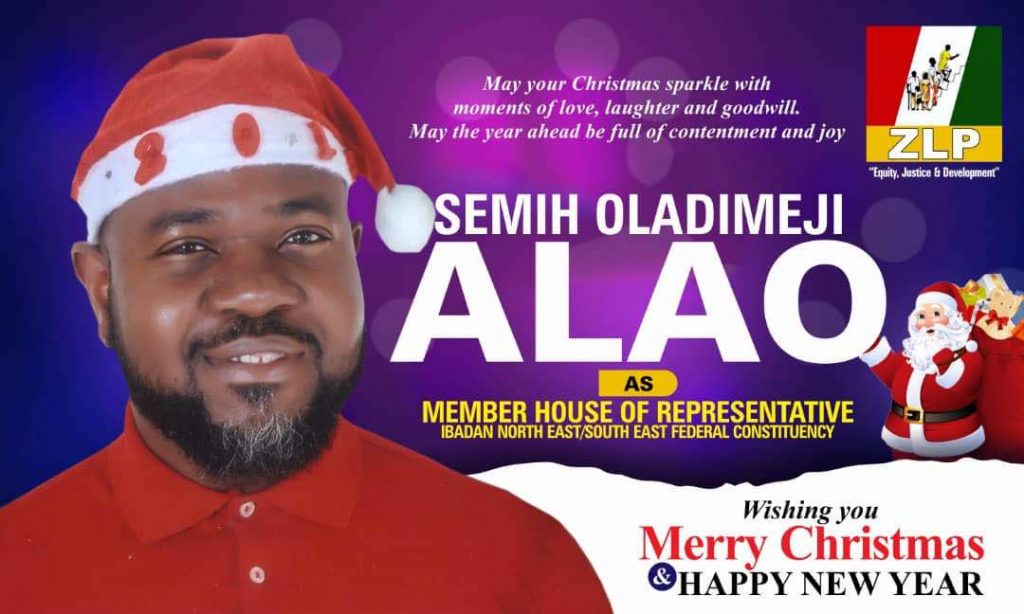 Sadly, we could not form a party out of this group. I realised that if you go to election with that arrangement, you are bound to lose. In a situation where we could not sit down to plan; everybody seems to be planning their solo runs. The problem we had in ADC was lack of cohesion before we pulled out.
As I said, I was the one who anchored Lanlehin's candidature and if you were in Ibadan, you would have heard about the crisis that ensued after his emergence as the party's candidate. Many people said they were fighting Lanlehin because of Ladoja, as I was the one who anchored his nomination. They didn't look at the fact that he was the best candidate at that time. I tried to persuade Lanlehin to let us go together, but he felt more comfortable staying in ADC.
When you left Accord for PDP, you moved your political structure into the party but when you left PDP for ADC, some of your loyalists, like Chief Bisi Ilaka, stayed back. While in ADC, some of your loyalists picked up tickets in the party. Now that you are in ZLP, you seem to have your loyalists scattered across the parties in the state. Don't you foresee a repeat of what happened in 2015 when the sitting governor had 32 per cent of the votes?
I will tell you that what happened in 2015 is different from what is happening now. After the 2015 election and the governor scored 32 per cent, I had 29 per cent, while Adebayo Alao-Akala had 14 per cent. Teslim Folarin had seven per cent and Seyi Makinde had five per cent. Some people felt then that had I, Alao-Akala, Teslim and Makinde pulled our resources together, we would have won the election. But people tend to forget that politics is not arithmetic. You can't say that because Ladoja scored 29 per cent and Alao-Akala scored 14 per cent, if the two of us had worked together, we would have defeated Abiola Ajimobi. But that's not true because that was what got us to PDP in the first place, only to find out that after the tenure of the former PDP chairman, Ahmed Makarfi, the succeeding leadership was not as diligent. We discovered that the decisions they wanted us to take did not go down well with us. So, we pulled out of PDP.
As I always say, politics is personal and the fact is the number of people actively involved in politics is just 10 per cent of the people that would vote. In most cases, the voters are the ones that determine who they want to vote. So, it is not about the number of people in a party that matters, what is important is the people that would vote. In ZLP, our winning strength is in the masses.
There are insinuations that your decision to move to ZLP was part of your game plan. Is that true?
What game plan?
It is believed that you would form an alliance with ADC some weeks to the governorship election…
We don't have that plan in our party for now. We tried to persuade Senator Lanlehin to join us in ZLP, but he felt comfortable staying in ADC. We told him that the happenings in ADC did not make us feel comfortable. One of the issues was that the Unity Forum decided to choose a deputy governor for Lanlehin without consulting with him. The danger there is that when you get into office, there would be a parallel government because you didn't choose your deputy.
So, we told them that this Unity Forum group is pretending as though APC no longer exists. But APC is still strong in Oyo State. What reminds us that APC is still strong in the state is the last election held in the state. PDP scored 6,000 votes and was followed by APC with 4,000 votes. Accord came third.
When the deputy governor was chosen, I said this was not right. How could you have chosen the deputy governor for the governor without consulting him? I told them I chose Alao-Akala; nobody chose him for me. 'Why do you now do things differently?' If it was just one party, you would have said the party's leadership did it. But in this case, you didn't even consult the party's leadership.
So, we felt that our chances of winning the election with that arrangement were very remote. We actually zoned the deputy governor to Oke Ogun, but it came from Iseyin.
With your movement to the ZLP, do you think you can dislodge the ruling party?
By the grace of God, we will dislodge them. I always tell people that a team of nine people in a football match can defeat a team of 11 people, particularly if there is one out of the 11 that is not thinking along with the others.
As much as you have managed to express the strength of ZLP, as the election draws near, the belief in town is that the party is relatively new and the people wouldn't want to take a risk with it. How do you see that?
…Yes, Accord Party was new when we brought it to Oyo State, and we were able to carry to that level in four years where people even confirm it that we won the election. Some of the people that came with us to ADC from the Unity Group told us that they were the ones who anchored the rigging of the election.
There is this feeling that each time you come up with a party, you raised it to a meaningful point with all the structures in place and would suddenly pull out. How do you explain that?
Well, that's not very correct. I told you how we left Accord Party for PDP. We felt like if we could come together, we could make something happen. But to make things happen in politics is not just about the numbers, but the coalition. If there is no cohesion, there is nothing you can do.
But there were allegations that you left PDP because you could not hijack the structure of the party. Is that also not true?
Which structure are you talking about? Who has the structure in PDP? You could have asked them over there this same question. I don't want the structure because what is important is the voters and I stand to defend the voters. I want the people of Oyo State to have the best government they could get. That's what is important to me. When we joined PDP, the only major position we got was the secretary. We didn't have the chairman and we didn't fight. They were the ones, who started saying there was a parallel congress when there was none. If you think that you are wise to use the backdoor to get what you want, I am not a party to that. We didn't ask for the chairman. Out of the parties that came to PDP, which was bigger than Accord Party? Alao-Akala didn't come with us to the PDP. In fact, Folarin didn't come with us as well as some people from Makinde, Jumoke Akinjide and Mulikat Adeola's groups that came together at that time.
So, where was the structure to hijack? I was very happy when the party was under Makarfi's group because they were experienced people. One thing about me is that I am a very busy person and I don't like raising the alarm. When the Makarfi group was there, he raised the issue of harmonisation and it was discovered that AP had only seven positions while the PDP had about 15 positions. So, where is the hijack? They said 'Ladoja asked for two positions – the youth leader and publicity secretary – because they are the ones who are actually anchoring the parties.' We believe in working hard, not out to rule. I am not interested in structure; I am interested in hard work.
What loopholes have you observed in this current government that ZLP would block if it wins the election in 2019?
It's only somebody that is blind that won't see the many things that are wrong with this government. Can you compare Abiola Ajimobi's government with our government, even after many years? Let us start from education. What is the current rating of the state? Talking about roads, apart from the major roads, did they construct any road in the interior parts of the state? What is the government's agricultural policy?
If you say these people know how to use publicity very well, no problem. But the people of Oyo State will be shown the facts. What was our position in West African Examination Council (WAEC) when we were in government? Can you compare it with what we have now? That's a fair assessment by a body that is not biased. We were always between second and third in Nigeria when we were in government. But today, the state is ranked 29th. What was the position of Ladoke Akintola University (LAUTECH) when were in government? We ranked as the best state university in the South-West and the fifth best in Nigeria. In our time, many people withdrew their children from private schools to public schools. The facts are there. We raised the standard of education. The highest number of students per class was 30. Today, a teacher I interrogated, who did not know I was Ladoja, said they had about 100 to 120 students in one class. They don't even have chairs and desks in their classes.
You were one of the people who fought to wrestle power from Ajimobi in 2015, but the man emerged winner and became the governor for the second time. What are your chances in 2019?
This is what the people of ADC don't understand. They have failed to realise that the machinery of APC is very strong in Oyo State because Governor Ajimobi does not use party structure to win elections. He uses government's structure. If you look at it, you would discover that most of the people in Unity Group are former caretaker chairmen in APC, who believed they were used to wrestle power and were dumped. He has forgotten that he actually empowered them when he was using them.
So, they were not the ones who wrestled power. It was he who used them as tools to win the election. At that time, there were 33 local government areas, but today, we have 68. So, the area covered by each person is small. It is better for you to realise that the machinery of APC is strong and you have to strengthen yourself to face it. I told them to let us sit down and see what we could do to win. I told the leadership of the Unity Group to come and let's work things out, but only one of them came to my house. That was on November 24. He promised to come with the rest, but none of them showed up the next day.
ZLP does not have a presidential candidate yet and the election is just two months away. Is your party planning to support another party's candidate in 2019?
We don't have a presidential candidate yet and we are not even thinking about it. We are not a member of the Coalition of United Political Parties (CUPP). In two or three weeks to election, we can ask our party members to go and work for a particular party or candidate and it will be done.
You are very close to PDP's presidential candidate, Atiku Abubakar, what's your relationship with him now?
We are still very close. I don't fight people on politics.
Are you likely to work for him?
I just told you our party will decide who we will work for at the right time. We are contesting in Ogun, Ondo and Oyo and other parts of the country. So, we will decide which party will serve us better at the right time.
What was the conviction that led you into ZLP?
It is the last party on the ballot paper. Do you know that AP is the first on the ballot paper? In Osun State, more than 40,000 votes were declared void during the last election. What led us to Accord was that it was the first party on the ballot paper. So it is just part of our strategy and I trust the people that are in ZLP; they are experienced people. Are you saying Nwuanyawu is not an experienced politician? Are you saying Olusegun Mimiko is not an experienced person? These are people who know what it means to win an election.
You have been very active in the local politics of Oyo State for a long time and people are saying it is time for you to move to the national level where your impact could also be felt. Do you see it that way?
Who says I am not in national. You should not forget that charity begins from home. If you are somebody in your state, you are somebody nationally. Every politics is local and if you are not important among your people, nobody will respect you at the national level. Tell me one politician who plays at the national level that does not know who Ladoja is. Either by the reputation of being impeached or the fact that he came back from exile at a certain time to say that he wanted to contest as the governor of Oyo State or when he went back to PDP and said he wanted to be its national chairman. Are you saying that if they mention my name to President Muhammadu Buhari, he would not know Ladoja?
What about serving at the national level?
At what age? At 74? What I can do now is to give directives to people and support their aspirations.
Can you and Chief Alao-Akala ever work together again in politics?
For me, bygone is gone. What I mean by that is we have been on this issue and we have gone beyond it. If there is need for us to work together, we will work together. Don't forget that when I was going to join PDP, I went to his house to ask for his support so that we could work together. Even in ADC, I held meetings with him. My mission is simple: we must take Oyo State away from the hands of charlatans.
Does that mean you could still work with Senator Lanlehin if the need arises?
I just told you now that I am ready to work with anyone who is willing to work with us. Let me also make this clear to everyone that I am not fighting Senator Lanlehin. Yes, he might not be able to win the election in ADC because of the problem within the party. They don't seem to understand the meaning of political parties coming together. It is simply about a group of people who come together for a common purpose.
At the recent roundtable event held in honour of Governor Ajimobi to mark his 69th birthday, the national leader of APC, Senator Bola Tinubu, at the gathering said he was ready to fund the election of the party's governorship candidate in Oyo State, Adegoke Adelabu. What signal does this send to opposition parties in the state?
He has not said anything special. If he doesn't fund his party to win an election, whose party would he fund? If I belong to APC, I should be part of the people funding the party as well. I think Tinubu said that because he wanted to give the impression that, perhaps, Ajimobi and Adelabu were not on good terms. If not, he should not be saying that in the public. Everybody knows he would do that.
What is your assessment of President Buhari's administration in the last four years?
If you check one of the interviews I granted in 2015, I still maintain that same position till today. What is happening is not new to me. I saw Buhari in 1983 when he took over power on December 31. So, nothing has changed about him. President Buhari has got the psyche of the military and does not believe in opposition.
Former Chief of Defense Staff, Alex Badeh, was murdered some days back on his way back from his farm. What does this killing portend for the country at this crucial time when elections are coming?
It tells you that we are in a big problem in the country. It reminds us that the insecurity we have been talking about is real and we just have to keep praying for God's protection because I don't understand how a former Chief of Defense Staff could be killed like that. Where were his security details when it happened? That tells you that if it could happen to Badeh, then no one is safe in the country. There is the issue of Fulani herdsmen, the Boko Haram and other pockets of insecurity issues across the country. The last time, we heard that over 100 soldiers were killed by Boko Haram insurgents in Metele, Borno State