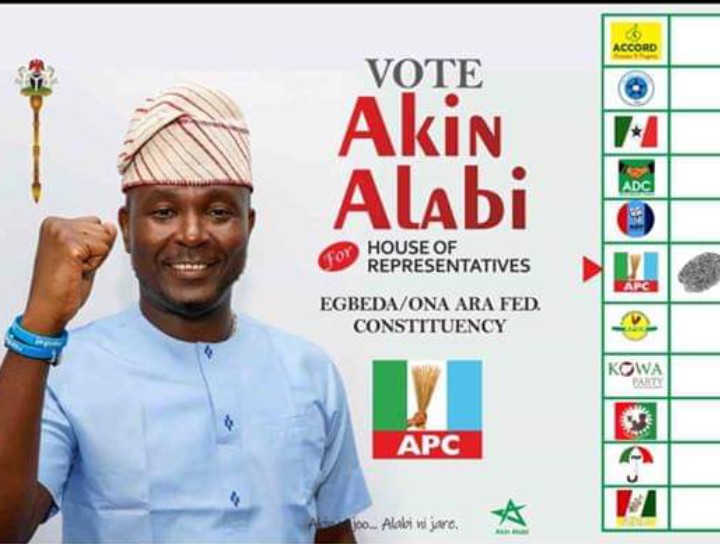 Meets AKIN ALABI, Egbeda/OnaAra People's Choice
Akin Alabi was born in Ibadan, Oyo State on March 31, 1977 to Chief and Chief (Mrs) Adediran Alabi of Ajiwogbo village, Egbeda Local Government of Oyo State.
He attended Command Children School and Federal Government College, Enugu for his primary and secondary school education respectively. He proceeded to the Polytechnic Ibadan where he obtained his Higher National Diploma in Business Administration. His desire for more knowledge has made him obtain professional certificate courses in business, marketing and management in glamorous institutions like the London School of Economics and the Harvard Business school and he holds a Msc degree from the University of Liverpool, United Kingdom and a certificate in Intellectual Property Strategy from Harvard University, Boston, USA. He is an author, entrepreneur, politician and philanthropist.
Business Career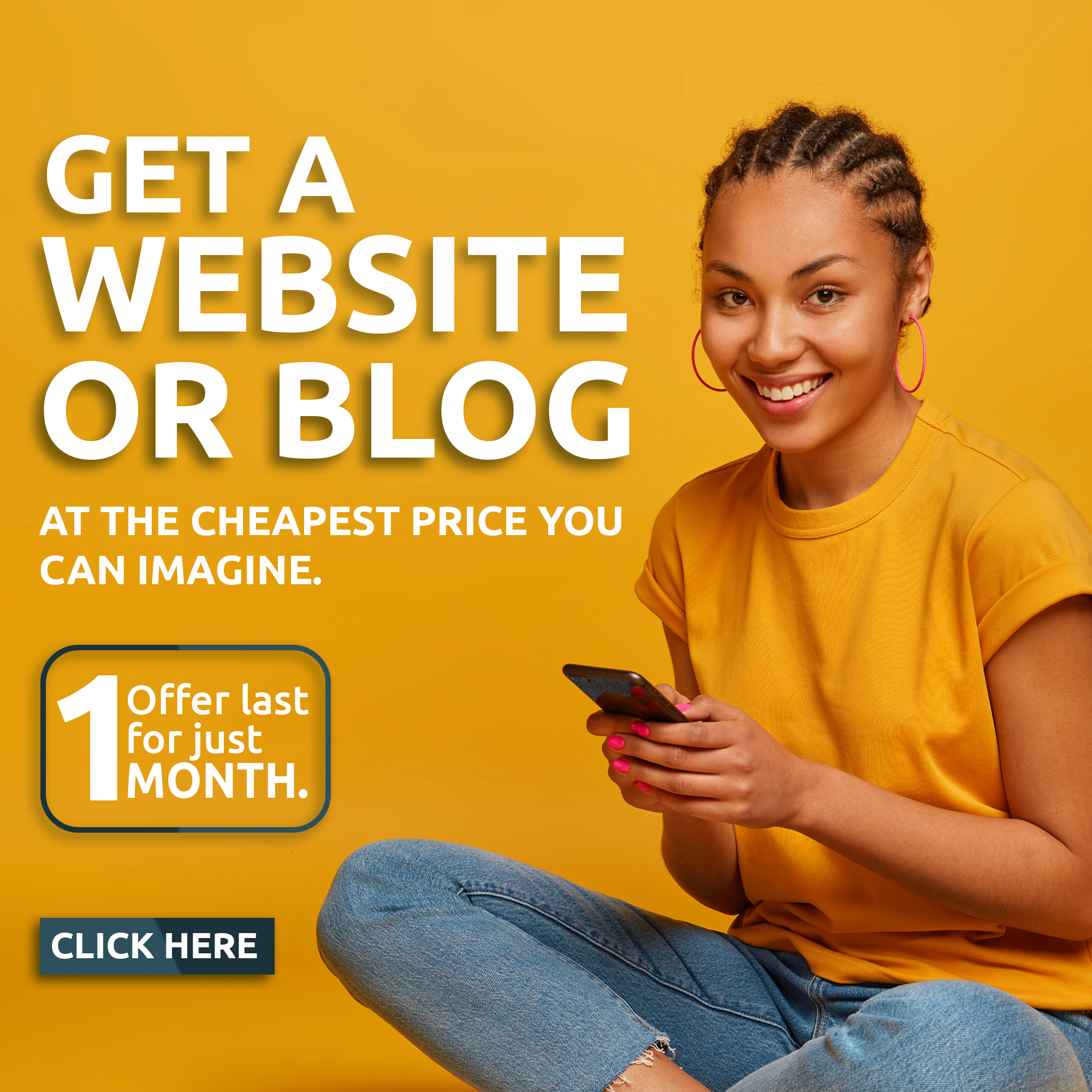 Akin Alabi started his business career in 2003 writing and selling books, manuals and other information products before launching his own seminar and training company which specializes in teaching and consulting for other young people starting their own small businesses. He also started publishing a business opportunity newspaper titled INCOME (now rested) which became a bible for small business owners. To add to his publishing enterprise, Akin launched, World Soccer News, a weekly sports newspaper.
Naira and Night life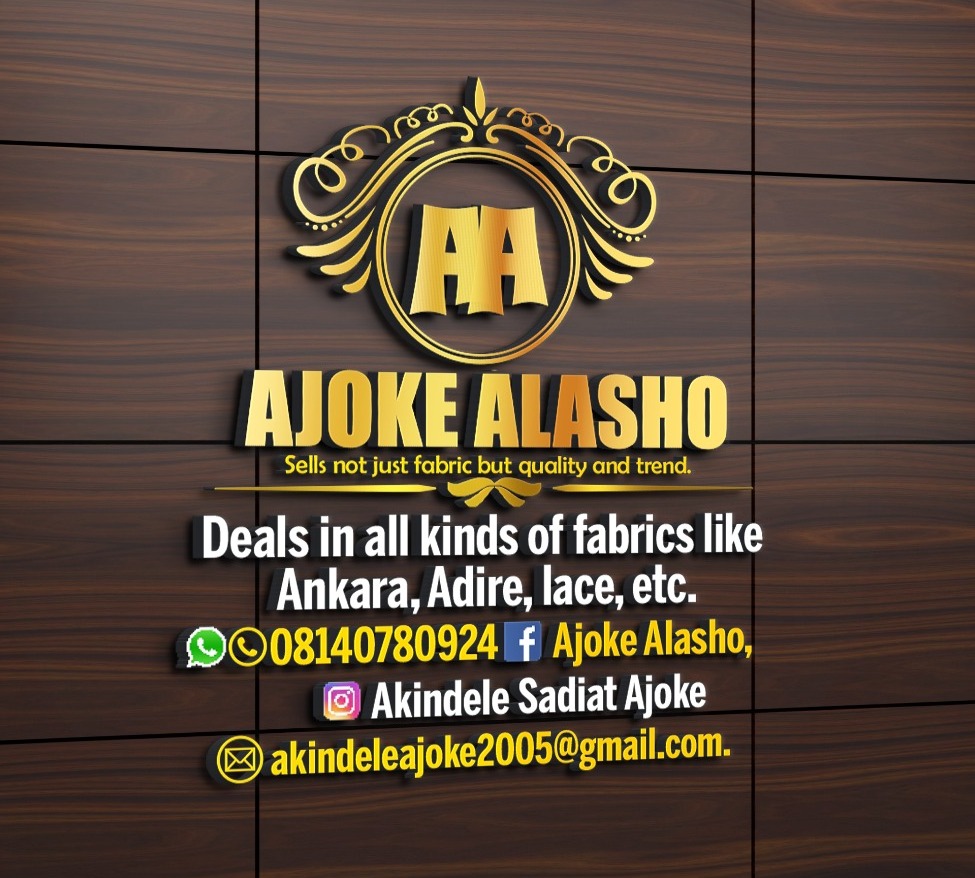 Akin has gone on to build many other businesses from scratch. He is the founder of Nightlife.NG, an online portal that showcases and reports the nightlife industry in Nigeria and is the founder of NairaBET, Nigeria's first online sports betting portal, with outlets across Nigeria, amongst many other businesses. In August 2018, his entrepreneurial journey was featured on Forbes Africa
Philanthropy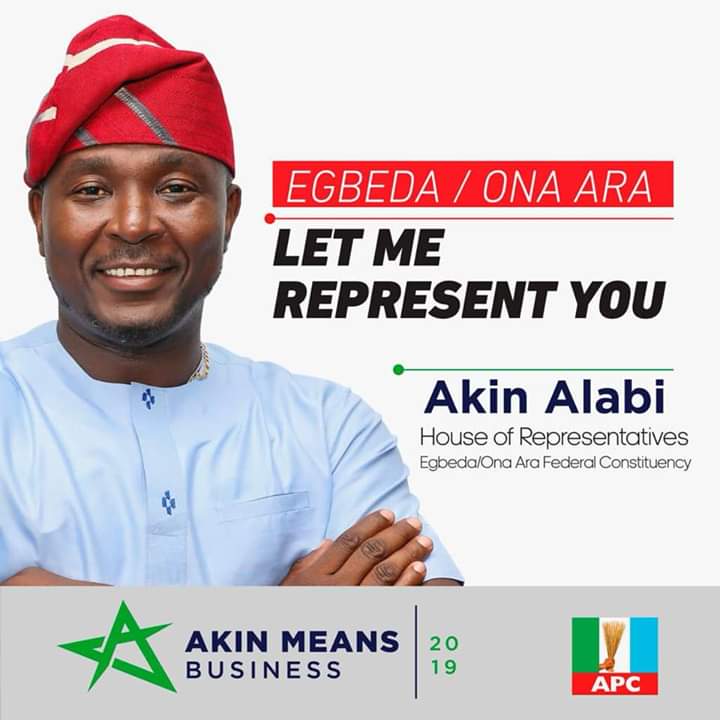 One of those who have constantly stepped up to meet the challenges of people in his community is the APC House of Representatives candidate for the Egbeda/Ona Ara federal constituency in Oyo State. Akin Alabi is heavily involved in philanthropic works and he is the founder of Akin Alabi Foundation, a non-governmental, not for profit organization aimed at improving the well being of the average Nigerian. With the motto, touching lives one person at a time, the foundation has successfully implemented projects like building and donating classrooms to primary schools, sinking of bore holes in areas where there is scarcity of water, financial empowerment of widows and a free business and career building event popularly called Youth Enterprise Conference (YECO). At the fourth edition of the Youth Enterprise Conference earlier in the year, the foundation empowered 52 young Nigerian entrepreneurs by supporting them with the sum of N5.2 million.
Akin Alabi started investing in the community in 2014 when he donated a block of classrooms to to the Asaju Adelubi community in Egbeda Local Government Area in Oyo State to aid the state in providing critical education infrastructure in rural parts of Oyo State. He has followed that up with investments more targeted towards developing human capacity and recently got the approval of the Oyo State Government to build an ICT Center at Bioku Community High School, Ibadan. Born in Ibadan in 1977 to parents from Egbeda Local Government of Oyo State, Akin Alabi being a ardent follower of football has made significant investments in sports development in Oyo State, sponsoring the local 3SC Football Club and also creating opportunities to discover promising sportsmen at the grassroots level. He is currently building a Sports Complex at Urban Day grammar school, Old Ife road, Ibadan.
In a bid to create more sustainable means of providing critical services and needs to the people, Akin Alabi resigned from his role as the chief executive of Nairabet, an online betting company he had built from the scratch to join politics and contest for office and bring much needed reforms that would impact his community. In a recent interview with Tech Point, Oloye Akin Alabi (as he is called by supporters and friends) said "My father loved politics. As a young boy, I would accompany him to party meetings. So that's how I fell in love with politics too. I have come to understand that politics is the most powerful tool you can use to impact society" "There are other tools you can use but that is the most powerful. You can only do so much with personal wealth. While billionaires like Dangote will run away from handling capital projects like the Lagos-Ibadan expressway, Benin-Ore road or Zaria road, an ordinary minister can face it head-on. That's how powerful government is"
According to Jenny Hodgson, executive director of the Global Fund for Community Foundations, the emergence of a new class of wealthy individuals in many developing countries has led to a rapid growth in private and family foundations which take a more holistic, long-term and flexible approach that can develop community resilience and social cohesion. Inclusive community investment initiatives like those led by Akin Alabi has shown great promise in supporting economic independence, fostering entrepreneurship and small business development which help strengthen the local economy and create opportunities within the community. This is where Akin Alabi has shown that he has what it takes to serve the interests of his people best.
Politics

Oloye Akin Alabi started his political Journey with Accord party prior to the warming up for 2015 general election before joining People Democratic Party to contested for Egbeda/Ona Ara Federal House of Representatives, which he eventually lost due to bad image of the PDP. Akin Alabi was people choice but unable to scape through with the dented image of PDP. In his quest to maintain his good name, he later got his way to where he truly belongs, he joined All Progressive Congress in 2016 and on October 2018, Akin Alabi won the All Progressives Congress House of Representative ticket for Egbeda/Ona Ara federal constituency in Oyo State
Titles :
Recognizing all his good works, Akin Alabi was honoured with the chieftaincy title of Otunba Atunlushe of Igbole Ekiti by the Olugbole of Igbole Ekiti, HRM Oba Emmanuel.O. Ajayi Adetiloye II. He was also appointed by the Olubadan of Ibadan, HRH Saliu Adetunji on Monday December 5, 2016 as Mogaji (Head) of Ajiwogbo compound in Ibadan.
.
Sports.
Akin Alabi is a football fan and supports the Ibadan-based football side, Shooting Stars Sports Club (3SC) which his company, NairaBET sponsors. He also supports Manchester United FC and is married with children