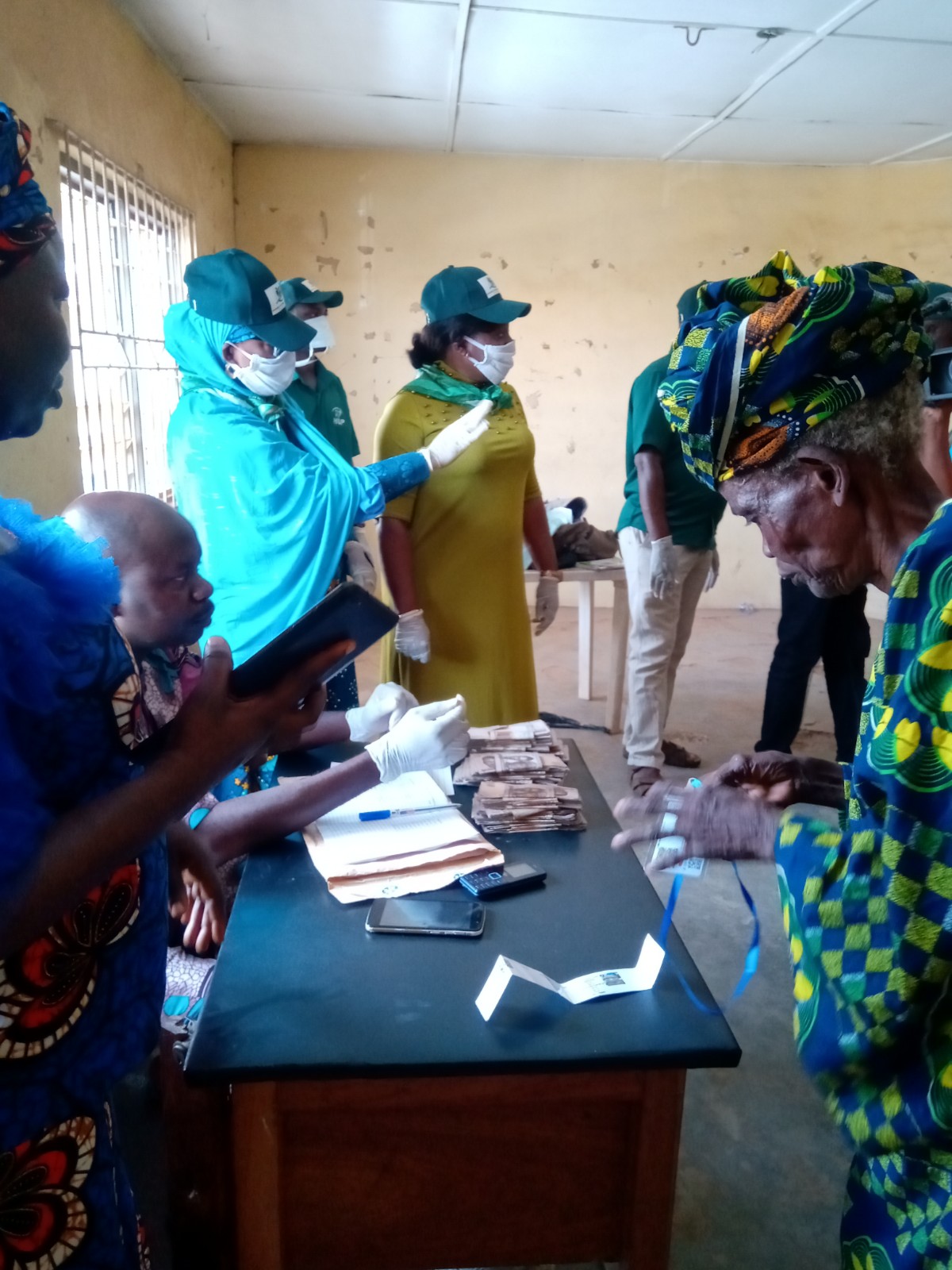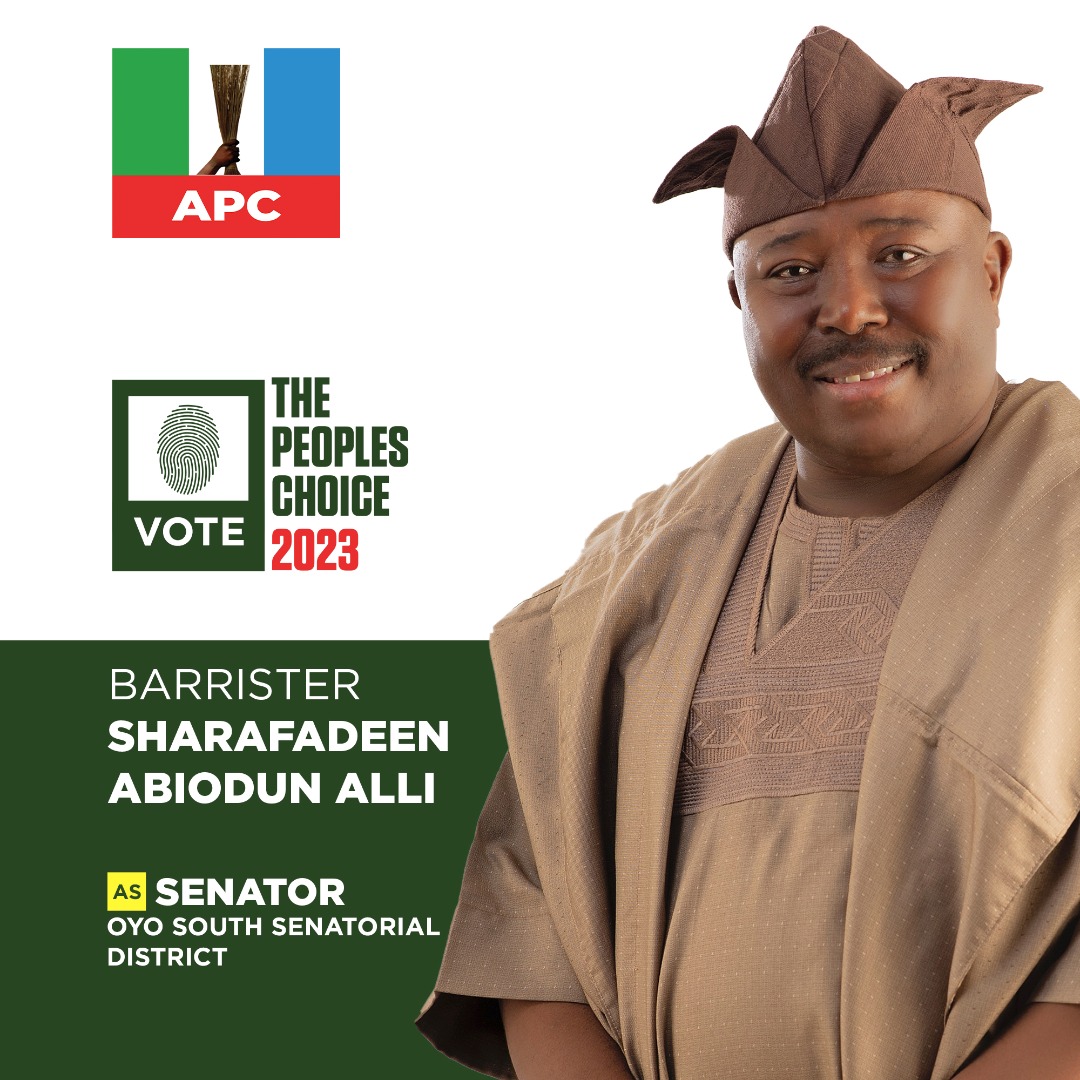 FG's Cash Transfer: 13,806 Benefit In Oyo State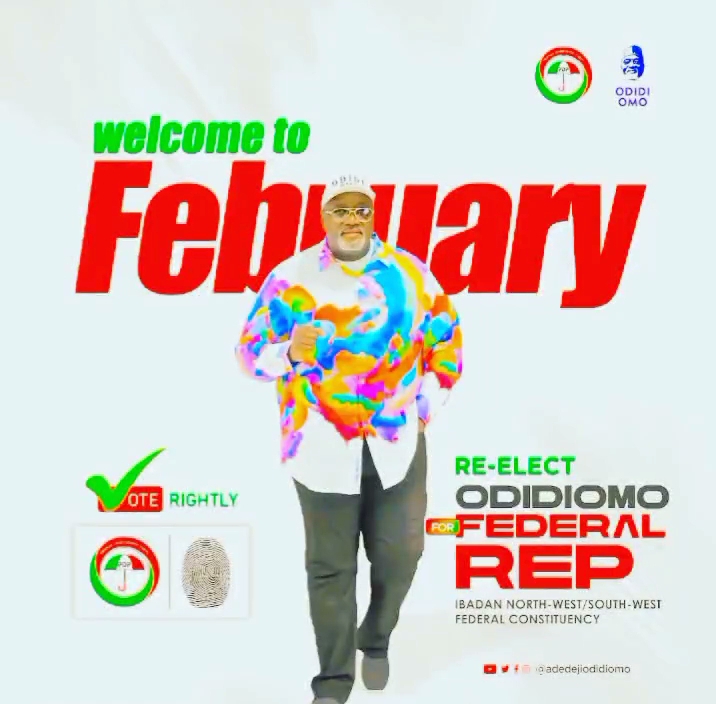 Thirteen thousand eight hundred and six people have benefited from the Federal Government's Conditional Cash Transfer Scheme in Oyo state.
The programme was officially flagged off by the Commissioner for Women Affairs, Alhaja Faosat Sanni in some local government areas of Oyo state.
The scheme started from Egbeda, Ona Ara and Oluyole Local government areas others includes, Atisbo, Orire, Ibarapa East, Ibarapa North, Itesiwaju , Kajola, Oyo West and Oyo East, the payment is #5000 monthly per chosen Household and the payment covers arreas of four months from January this year to April, making it #2000 per person.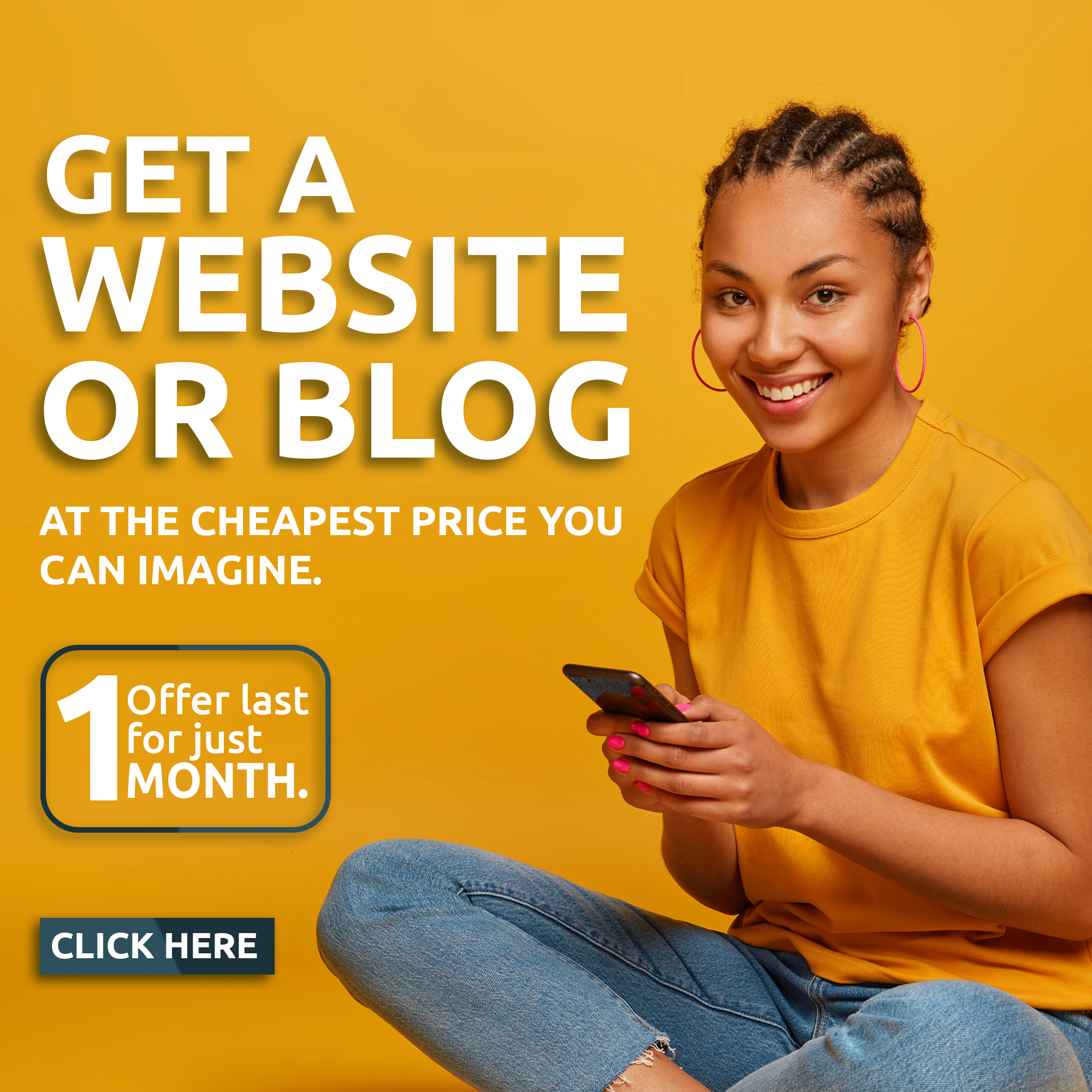 Meanwhile, somewhere given #30000 as they were qualified for top up programme, where additional #5000 was given to specific beneficiary by monthly and this were giving to beneficiaries who ages falls between the ages of 18 and 40.
Flagging of the payment, commissioner for Women Affairs, Alhaja Faosat Sanni said beneficiaries was choosing through a survey by World Bank State Operation Coordinating Unit ( SOCU ) in 2016, due to low level standard of living and the beneficiaries have being enjoying the payment since then, Alhaja Saanu therefore enjoyed the beneficiaries to use the money judiciously to reduced the level of poverty in the land.
" the real essence of monitoring this exercise is to make sure that they money giving to beneficiaries get to them but we appeal to them to make judiciously use of it". She pleaded
Alhaja Saani noted that, no impersonator will survived as the data of the payers are from Abuja and they will be screened and before paid with their given Identification Card.
On his part, Oyo state Cash transfer coordinator Mr. Oyekola Oladipo said thou, the programme start behind schedule due to some technical challenges but the programme has commenced and will last for 12 days.
" The excercise is going on well, they should spend the money wisely, judiciously so that at the end of the exercise they will not go back to their former position ".
Mr Oladipo added that 100 beneficiaries were slated daily to promote social distances.
Some of the beneficiaries from the local governments visited dashing with joy said the gesture will go a long way especially during the lockdown of coronavirus, they promise to multiply the money by investing in into their businesses and pray for President Muhammadu Buhari led administration.
" I uses to sell Bread , Pure Water and Soft Drinks, I appreciate them ". A beneficiary.
We have being collecting the money since last year, I collected #20,000, may God bless them ". A beneficiary stated.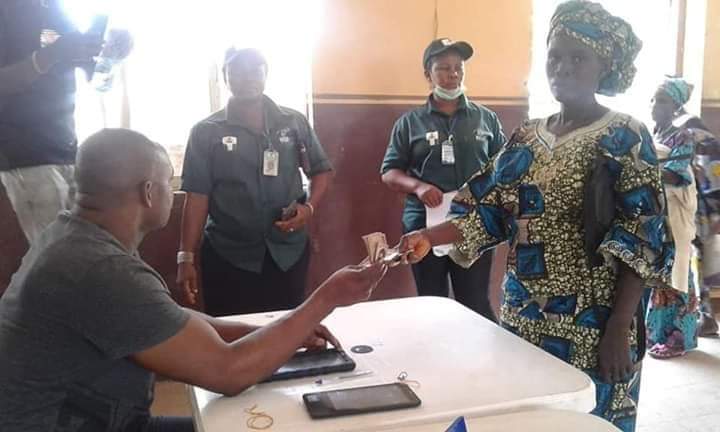 The conditional Transfer Scheme, popularly known as CCT is a government project aimed at reducing poverty by creating welfare programme where government transfer money to people that met a particular criteria.
...For the latest news update, Subscribe to our Whatsapp Channel
(Click Here)
and join our Telegram Update Group
(Click Here)