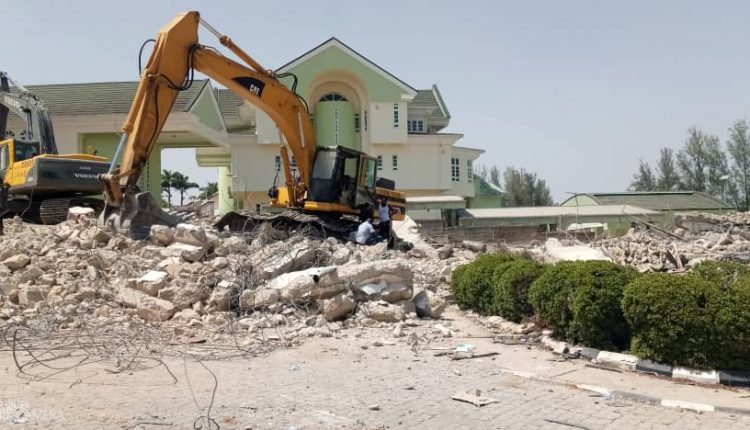 Breaking : Gov. Makinde Orders Demolition Of Oyo State House In Abuja
The executive governor of Oyo state, Seyi Makinde has ordered the demolition of Oyo state lodge on Abuja, westerndailynews learnt.
As at filling this report, Oyo State House situated at Asokoro in the Federal capital Territory has already been demolished.
The reason for the demolition is yet to be ascertained, but it was revealed that, governor Makinde gave the order and had made an arrangement for the construction of new a building in another area of Abuja.