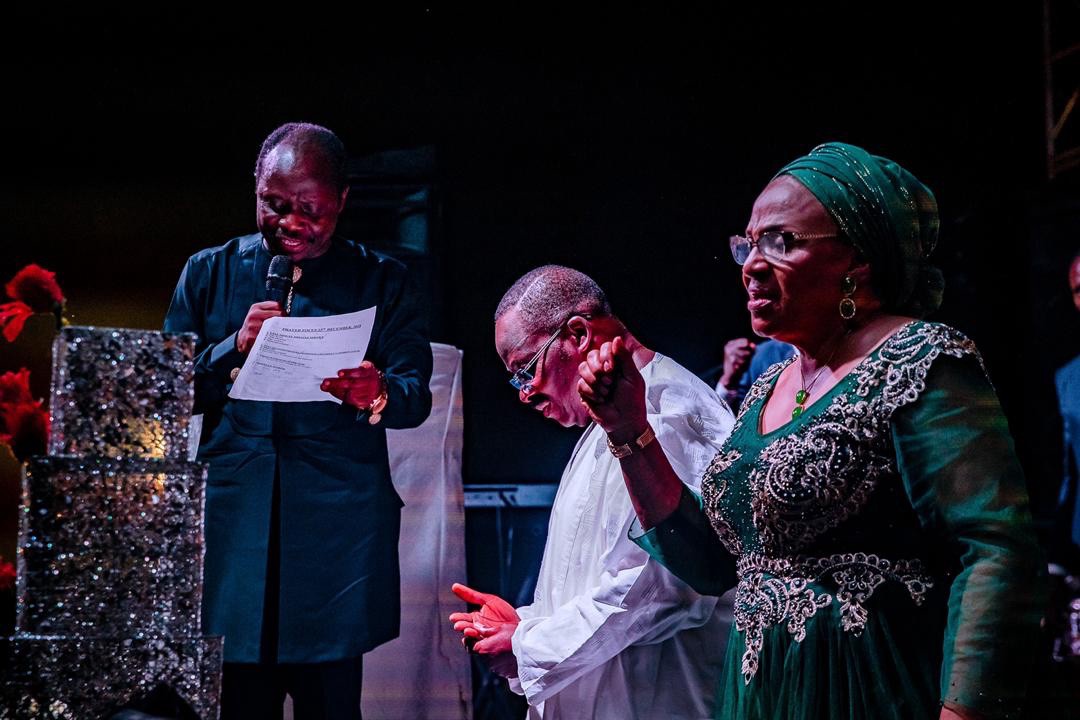 AJIMOBI THANKS CITIZENS FOR STANDING BY ADMINISTRATION, URGES SUPPORT FOR ADELABU
Oyo State Governor, Senator Abiola Ajimobi, has expressed gratitude to the people of the state for standing by his administration during the low and high time of his historical two-term tenure, which ends on May 28, 2019.
In his address at this year's Christmas Carol and the thanksgiving service for his 69th birthday, held simultaneously at the Agodi Gardens, Ibadan, on Sunday, the governor also said he had enjoyed the grace and mercy of God so far.
Emphasising the need for citizens to love and sacrifice for one another beyond the festive season, the governor said these were the virtues that the life and times of the symbol of the season, Jesus Christ, epitomized.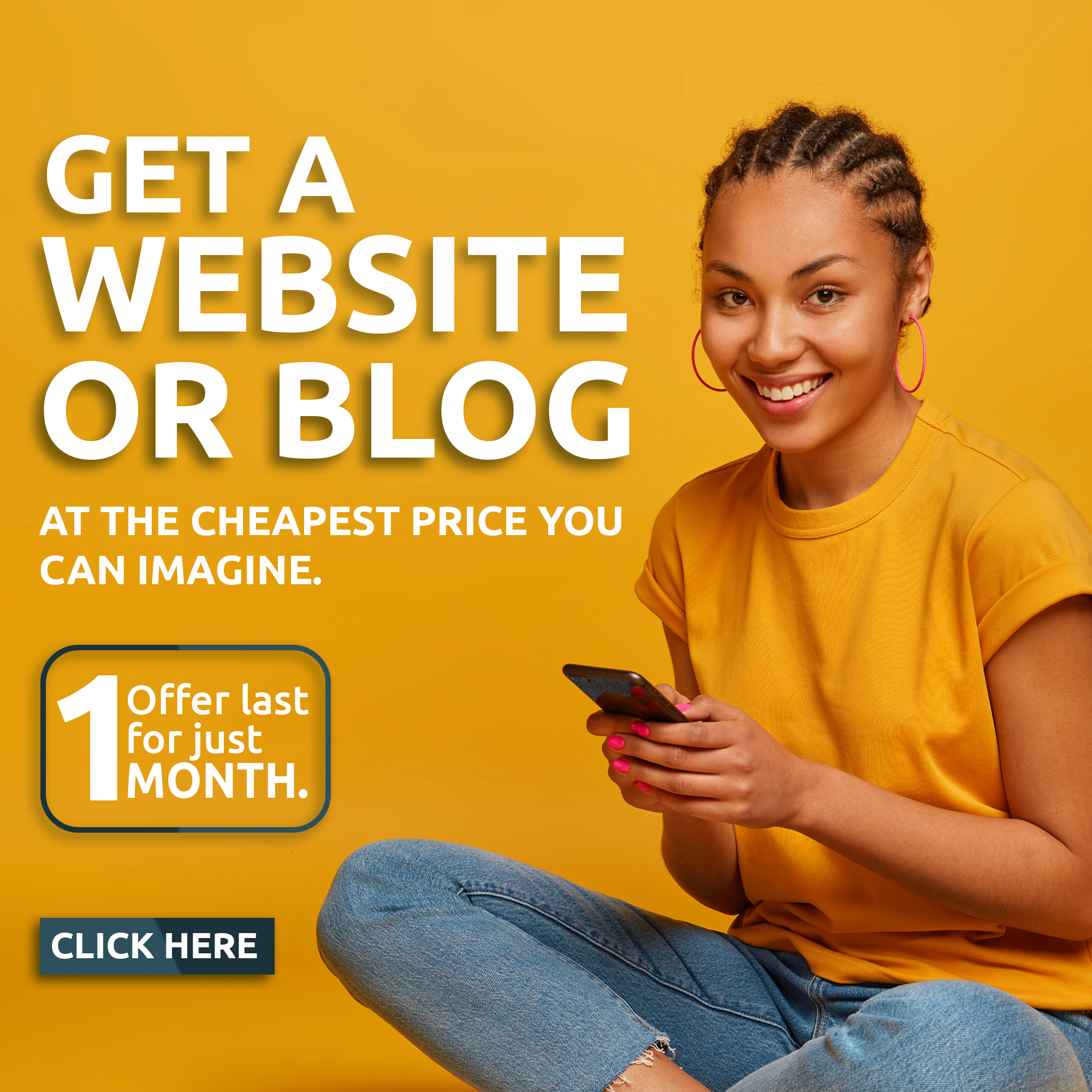 The governor urged citizens to always be thankful to God for counting them worthy to witness this year's festive season, irrespective of their economic or social status.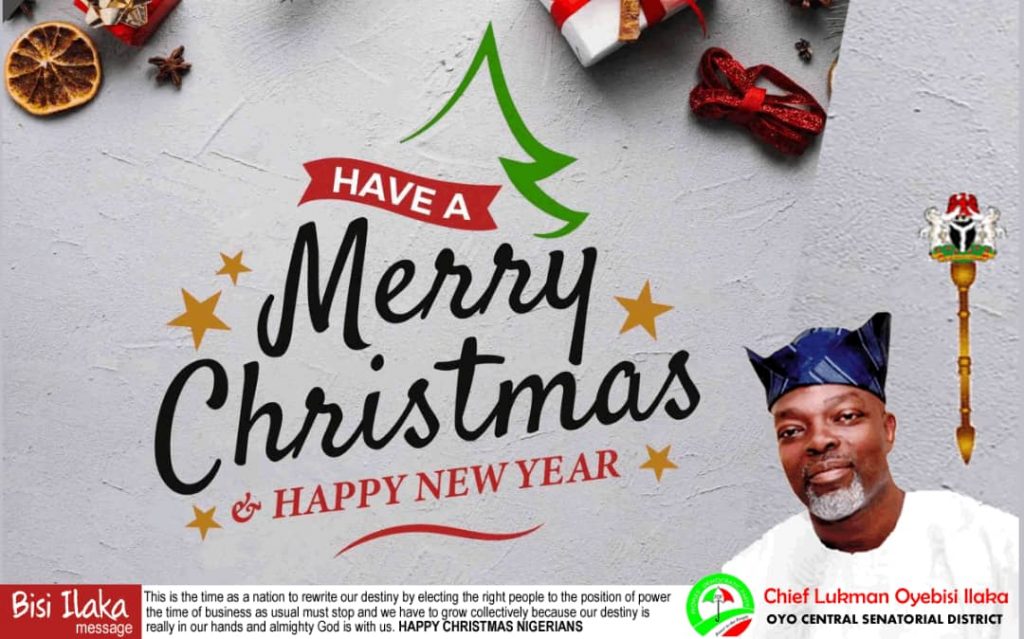 Ajimobi said, "My message this year is just gratitude, gratitude and gratitude. First, let me thank God for the opportunity giving me to govern this state for an unprecedented two consecutive terms. Second, I thank the people of Oyo State for their support.
"I must thank God for His kindness and mercy, which made it possible for us to achieve all we were able to achieve. In governance key performance index, we have performed excellently. In education, health, agric, social infrastructure and others we have done well.
"But, I must especially thank my wife publicly for her support. She has taught me more about kindness and Godliness. My wife is a devout Christian who derives pleasure in putting smiles on the faces of the downtrodden.
"She took many children, especially orphans, off the streets and she is nurturing them the same way she nurtures our children.
"I thank the Muslim and Christian religious bodies for their prayers and support for my administration. I make bold to say that no governor in the history of this state had promoted and celebrated both faiths as we did since the inception of my administration."
Ajimobi used the opportunity to again present and solicit the support of the people of the state for the All Progressives Congress governorship candidate in next year's election, Chief Adebayo Adelabu, whom, he said, would be a worthy successor.
The governor said the APC candidate was courageous, bold and had the fear of God, which Ajimobi said were also his personal attributes, which some people erroneously misconstrued for arrogance.
He said, "Like me, Adelabu is humble and he has the fear of God. I don't suffer fools gladly and that is why some people have the erroneous impression that I'm arrogant. I'm not, but I don't condone nonsense. I'm confident that Adelabu will build on what we have achieved so far.
"I want to use this opportunity to thank members of the state executive council for tolerating my perfectionist stance. I must also thank the opposition for their strident criticism at all times and for allowing us to show that we are far ahead of them."
The governor congratulated Christians on the Christmas celebration and urged them to spread love to their neighbours in the spirit of the season.
...For the latest news update, Subscribe to our Whatsapp Channel
(Click Here)
and join our Telegram Update Group
(Click Here)