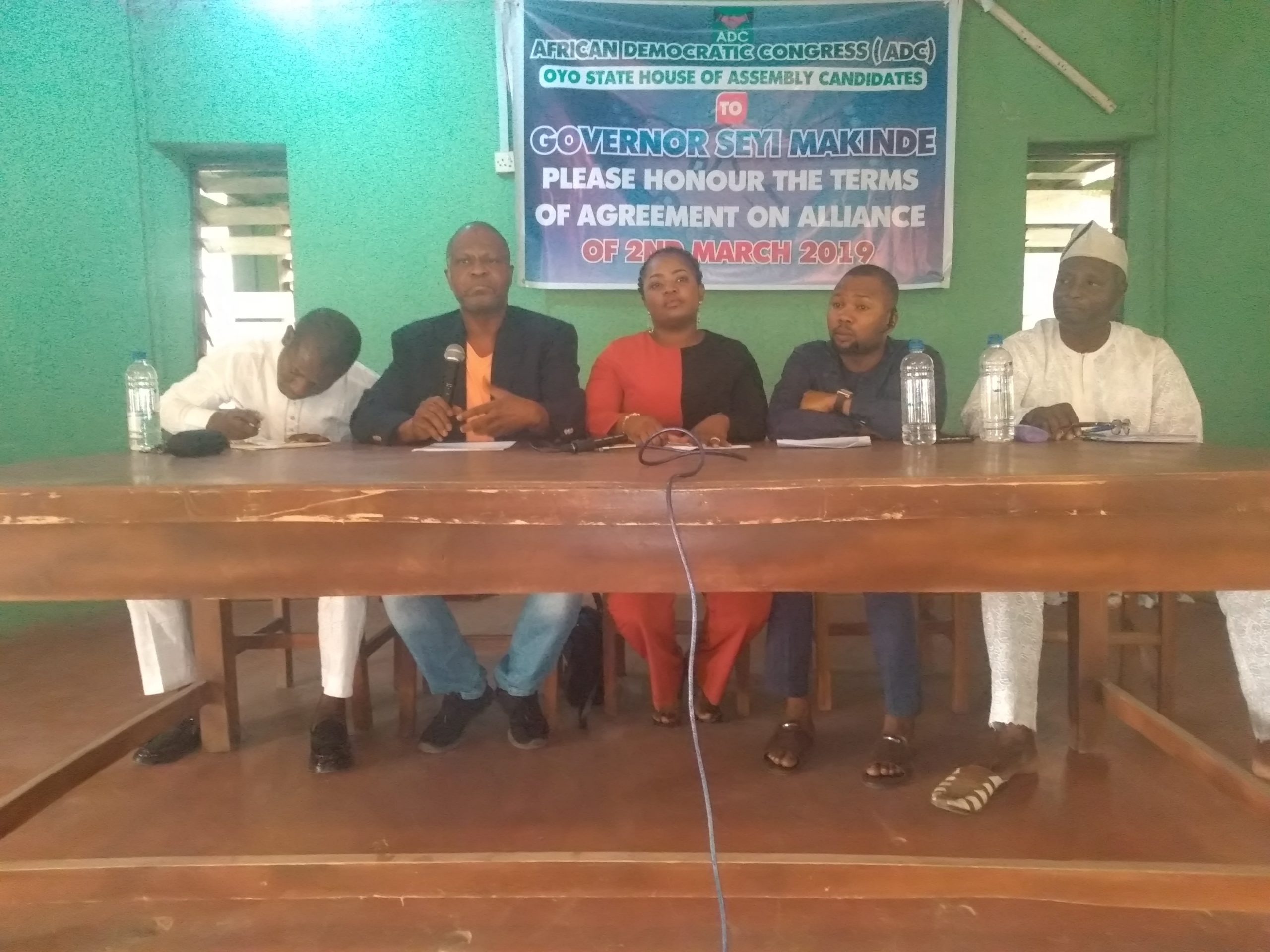 ADC Assembly Candidates Beg Makinde To Honor Alliance Agreement
Oyo state African Democratic Congress ( ADC ) House of Assembly candidates in last election has called on governor Seyi Makinde to considered the coalition agreement made with Senator Olufemi Solagbade Lanleyin.
The assembly candidates made the plea during a press briefing made with newsmen at NUJ press Hall, Iyaganku Ibadan.
Their spokeperson, Hon. Gafar Ojetola ADC candidates from Ibadan North said, it high time Makinde obeyed the ADC 30% agreement.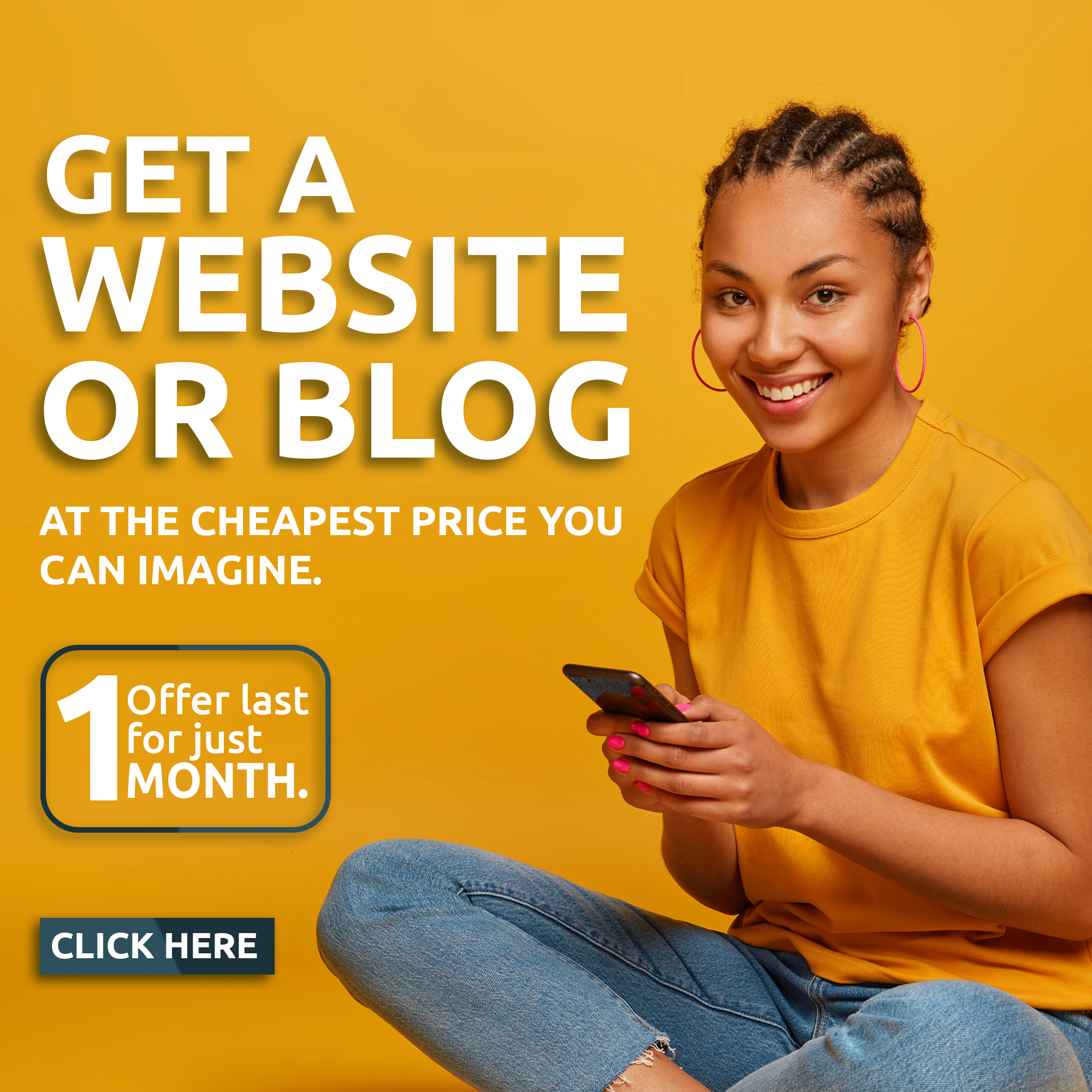 " during the coalition, the formula sharing agreed on was 64% for PDP, ADC 30% ZLP 5% and 1% for SDP but we are surprised, governor Makinde never think of the agreement again, we jeopardize our ambition to made him governor now he had abandoned us". Hon. Gafar stated
Aggrieved ADC Assembly candidates released statement read :
" We represent the African Democratic Congress ( ADC ) candidates of the House of Assembly at the 2019 gubernatorial and house of assembly election in Oyo state" .
" We want to say unequivocally that we remain loyal members of the African Democratic Congress in Oyo state. "
" We also want to re-affirm our loyalty to the leadership of Sen. Olufemi Solagnade Lanleyin ( Solan ) the governorship candidate of ADC oyo state at the 2019general election who along with other Huber candidate freely and willingly relinquished their gubernatorial ambitions for Engr. Seyi Makinde of People's Democratic Party and worked together in defeating the ruling party candidate'.
" It is of important note therefore to remind us that the alliance of the 2nd March, 2019 was the master stroke that changed the calculus of the political landscape in Oyo state which gave the four parties the deserving victory that threw up Engr. Seyi Makinde yo becoming the Oyo state governor ".
" There were terms of agreement to the alliance of 2nd March , 2019 with a sharing formula of political appointments accross board. all the coalition parties agreed to the terms without any reservations ".
" As the House of Assembly candidates of the African Democratic Congress, ADC, which elections ran concurrently with that of the governorship elections the same day. We thus became eventually, the direct casualties and sacrificial lambs of the alliance as all the 32 seats of the house of assembly won't along the coalition governorship candidacy of Engr. Seyi Makinde. This was the same scenario with all other House of assembly candidates from the coalition parties ".
" It is also important to stress that we did not requested for and were not given any financial compensation before consenting to the terms of alliance as we were repeatedly assured that we shall be the first consideration for political appointments. These assurances were also reemphasized with us by the governor during his Thank You visit to Senator Lanleyin ".
" On a very sad note however we regret to announce that almost nine months into this government till date, Engr. Seyi Makinde HAS NOT FULFILLED ANY OF THE AGREEMENT REACHED BETWEEN OURPRINCIPLA SENATOR OLUFEMI LANLEYIN AND HIMSELF".
" As a man of honor that our governor, Engr Seyi Makinde is known to be and as a God fearing Christian, as assumed, we hereby call on His Excellency Oluseyi Makinde to as a matter of importance and urgency, redeem his promises according to the terms of agreement with senator Olufemi Lanleyin".
" The body language of the governor is that of abandonment to fulfilling his own part of the agreement despite that we have staked everything possible to his election victory at the polls. That victory was our joint efforts and terms of the promises should be fulfilled without further delay".
" We have sacrificed so much than to be abandoned, used and dumped, Ignored or treated in this manner. L, as they say, is justice denied ".
Some of the ADC Oyo state assembly candidates presents, Hon. Gafar Ojetola Ibadan North constituency, Tolalani Adigun tajudeen Southwest 1, Idowu Balogun Southwest 2, Ogbomoso North constituency 1 Paul Alagbe
Ibadan Northwest Akinsunbo Abiodun and others.
...For the latest news update, Subscribe to our Whatsapp Channel
(Click Here)
and join our Telegram Update Group
(Click Here)