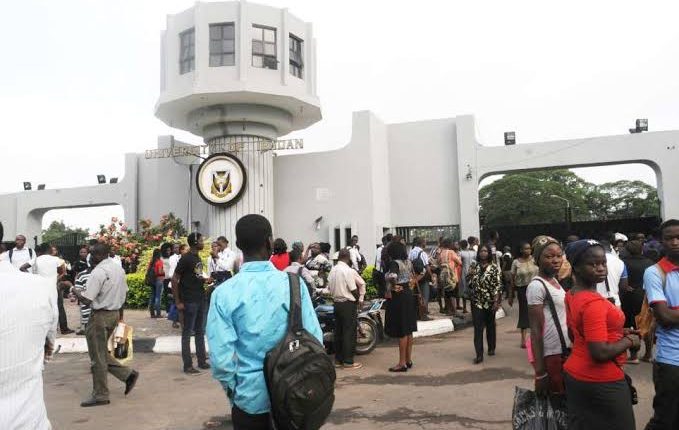 U.I Students Write Gov. Makinde Over Insecurity, Frequent Road Accidents In Front Of The School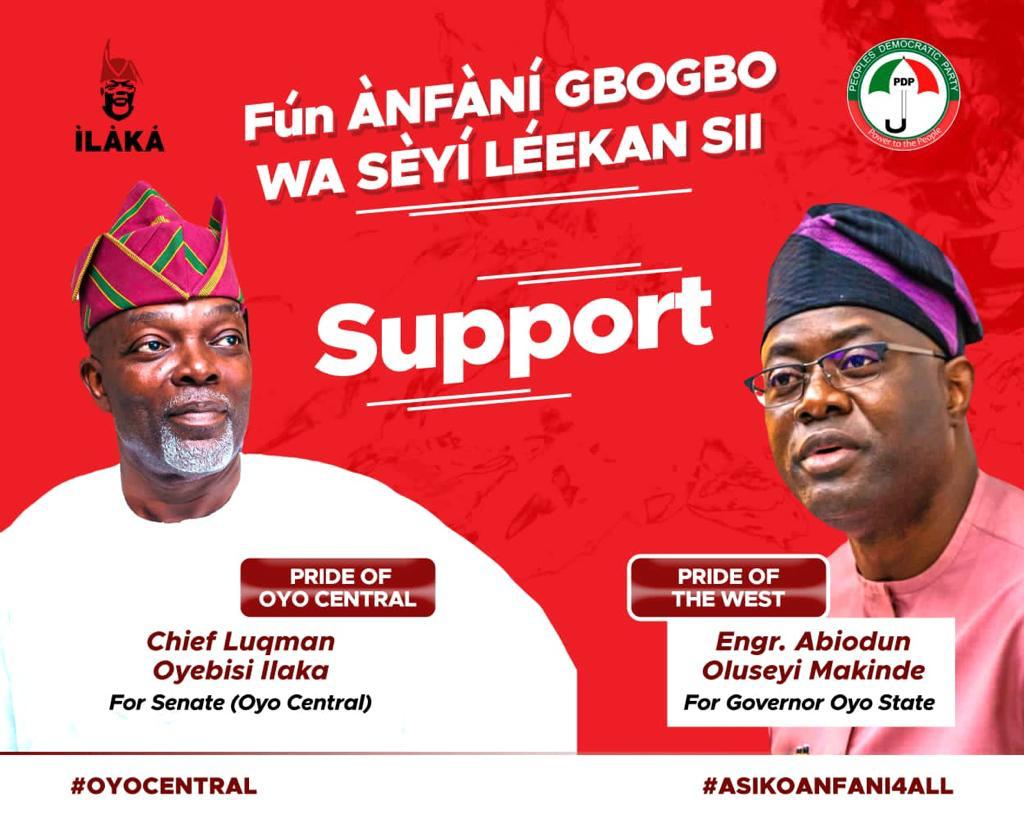 The students' Union of the University of Ibadan on behalf of the entire students of the institution has urged the Oyo sate governor, Seyi Makinde to liaise with the state security agencies in order to address the poor security challenges in Ibadan, especially those affecting the Agbowo community.
Nah In the open letter addressed to the state governor, the students Body also demanded immediate attention of Traffic Management System at the school entrance so as to improve the overall traffic efficiency and safety of the students of the institution.
It was stated in the letter that, the school students residing in Agbowo community sleeps with one eye open because the community is prone to various security threats, ranging from robbery to cult attacks.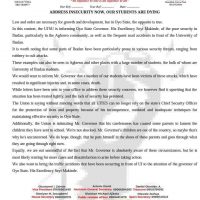 The open letter to governor Makinde which was signed by the Students' Union President and Secretary, Adewole Yinka and Bamidele Taiwo Paul, the student frown at the governor nonchalant attitude toward frequent road accidents at University of Ibadan entrance, demanded speed breakers and traffic lights be installed in front of the institution and other critical areas that needed.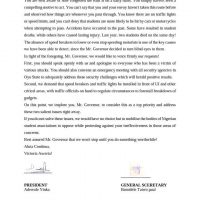 The letter Read:
ADDRESS INSECURITY NOW, OUR STUDENTS ARE DYING
Law and order are necessary for growth and development, but in Oyo State, the opposite is true.
In this context, the UI'SU İs informing Oyo State Governor, His Excellency Seyi Makinde of the poor security in Ibadan, particularly in the Agbowo community, as well as the frequent road accidents in front of the Unlversity of IBADAN.
It is worth noting that some parts of Ibadan have been particularly prone to various security threats, ranging from robbery to cult attacks.
These examples can also be seen in Agbowo and other places with a large number of students, the bulk of whom are University of Ibadan students.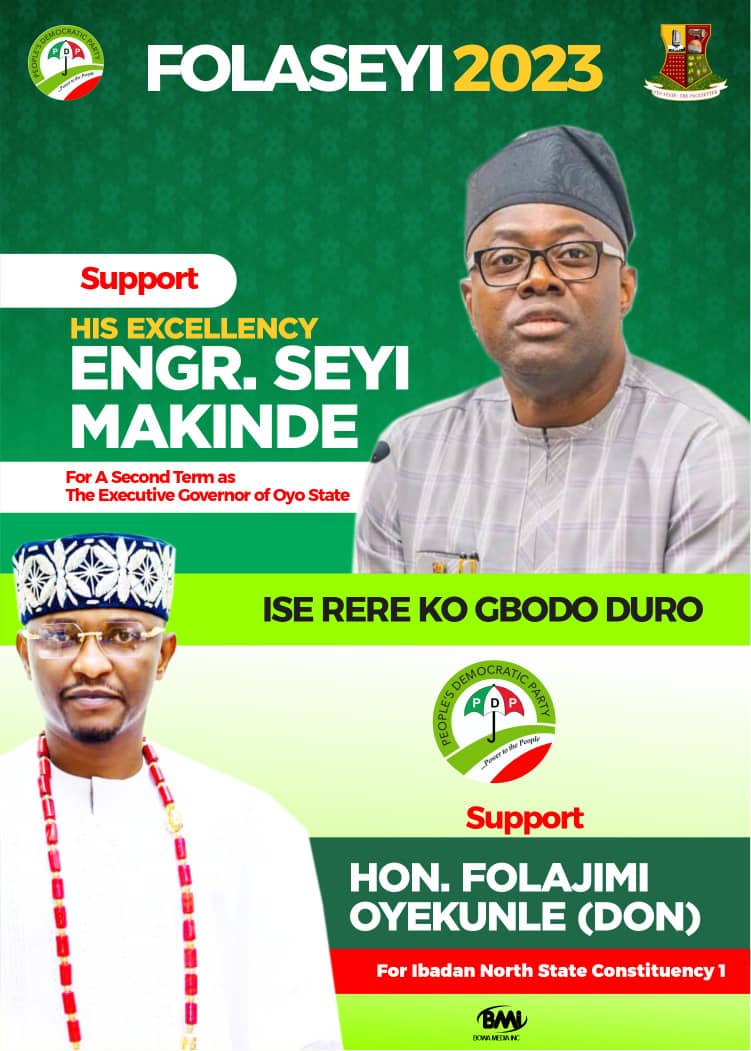 We would want to inform Mr. Governor that a number of our students have been victims of these attacks, which have resulted in significant injuries and, In some cases, death.
Whlle letters have been sent to your office to address these security concerns, we however find it upsetting that the situatlon has been treated lightly, and the lack of security has persisted.
The Union is saying without mincing words that all UITES can no longer rely on the state's Chief Security Officer for the protection of lives and property because of hs incompetence, outdated and inadequate techniques for maintaining effective securlty in Oyo State.
Additionally, the Union is intimating Mr. Governor that his carelessness has caused some parents to lament the children they have sent to school. We're not shocked, Mr. Governor's children are out of the country, so maybe that's why he's unconcerned. We do hope, though, that he puts himself in the shoes of these parents and goes through what they are going through right now.
Equally, we are not unmindful of the fact that Mr. Governor is absolutely aware of these circumstances, but he is most likely waiting for more cases and dissatisfactlon to arlse before taking action.
We also want to bring the traffic accidents that have been occuring in front of UI to the attention of the governor of Oyo State, His Excellency Seyi Makinde.
You are well aware of how congested the road is on a daily basis. You simply haven't seen a compelling motive to act. You can't say that you and your envoy haven't taken this route before and observed how things are whenever you pass through. You know there are no traffic lights or speed limits, and you can't deny that students are more likely to be hit by cars or motorcycles when attempting to pass. Accidents have occurred in the past. Some have resulted in student deaths, while others have caused lasting injury. Last year, two students died on the same day!
The absence of speed breakers to lower or even stop speeding motorists is one of the key causes we have been able to detect, since the Mr. Governor decided to turn blind eyes to them.
In lght of the foregoing. Mr. Governor, we would like to voice firmly our requests!
First, you should speak openly with us and apologize to everyone who has been a victim varlous attacks. You should also convene an emergency meeting with all securlty agencies in Oyo State to adequately address these security challenges which will herald positive results.
Second, we demand that speed breakers and traffic lights be installed in front of UI and other critical areas, with traffic officlals on hand to regulate circumstances to forestall breakdown of gadgets.
On this point, we implore you, Mr. Governor, to consider this as a top priority and address these two sallent issues rlght away.
If you do not solve these issues, we would have no choice but to mobilise the bodies of Nigerian student associatlons to oppose while protesting against your Ineffectiveness in those areas of concerns,
Aluta Continua,
Rest assured Mr. Governor that we won't stop until you do something worthwhile!