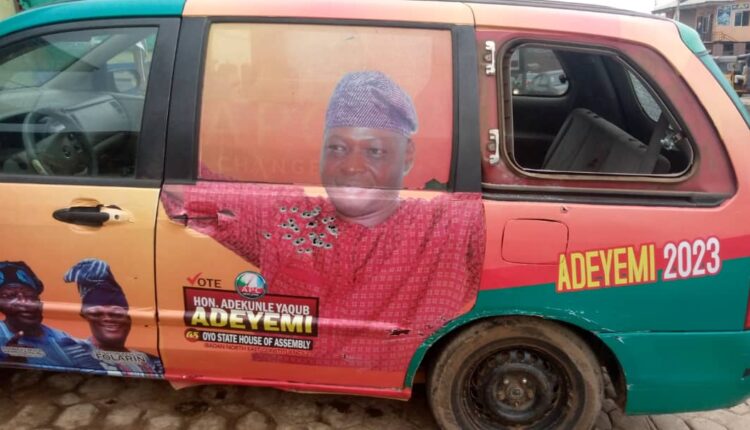 Political Thugs Shoot At APC Assembly Candidate In Ibadan, Destroy Campaign Vehicle • Victim Says Auxiliary Led The Gang
Some people suspected to be political thugs yesterday night attacked the All Progressives Congress (APC) candidate for Ibadan Northeast constituency II of Oyo state House of Assembly, Hon. Adekunle Yaqub Adeyemi " Kunle Facebook"
According to the APC assembly candidate, he said the incident happened at his campaign office at Aliwo area on Thursday night, around 9:30 pm at the time he and his campaign team were holding a brief meeting before dispersing for the day.
Kunle Facebook who spoke to Westerndailynews.com on phone said, while discussing with his people, they noticed six buses loaded with thugs drove near them and parked, then, in the twinkling of an eye, all the occupants alight from the bus and walked toward their gathering with firearms and dangerous weapons and thereafter began shooting sporadically.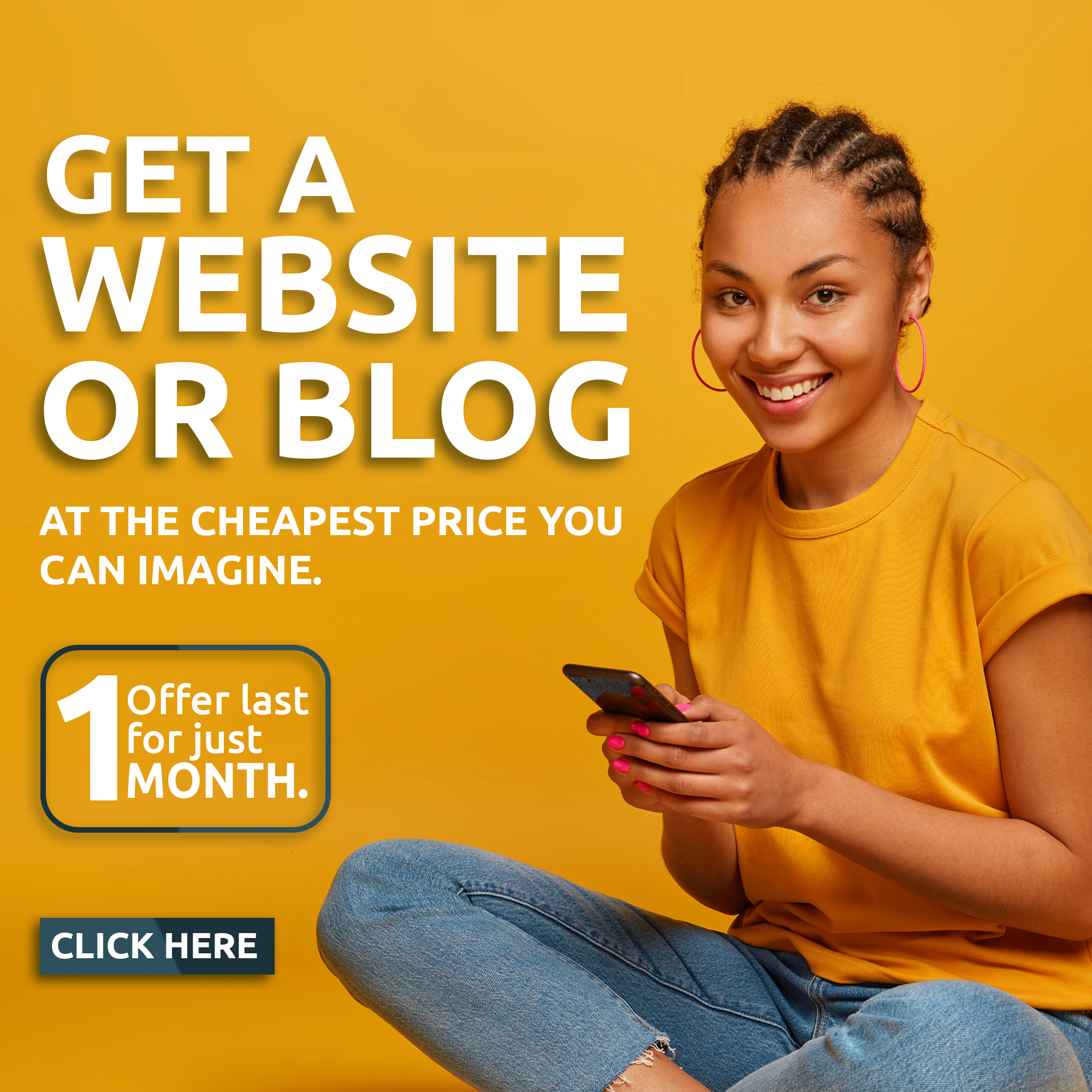 While explaining, " The incident was a surprise to us, we have not offended or attacked anybody in our pre-campaign moves but unfortunate for us, we were attacked by political thugs last night at our campaign office at Aliwo, they destroyed my campaign vehicle and tore all the billboards around the premises.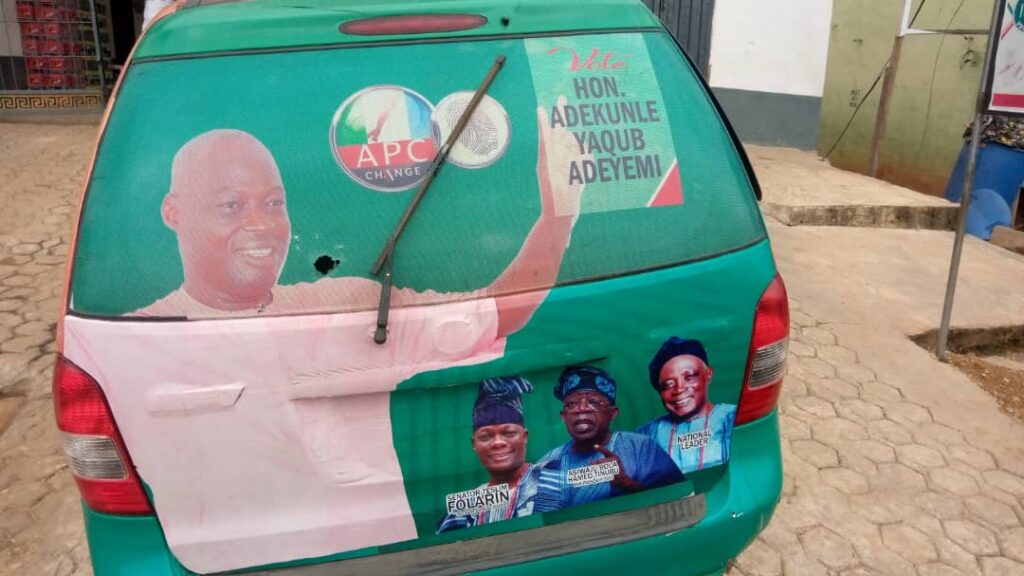 " They are not suspect thugs, am confirming to you that, those attackers are Park Manager's System (PMS) staff and were led to attack us by their disciplinary chairman, Mr. Lamidi Mukaila Auxiliary. I saw him physically, holding the gun, spraying my campaign vehicle and order his boys to tear out all the billboards at the vicinity.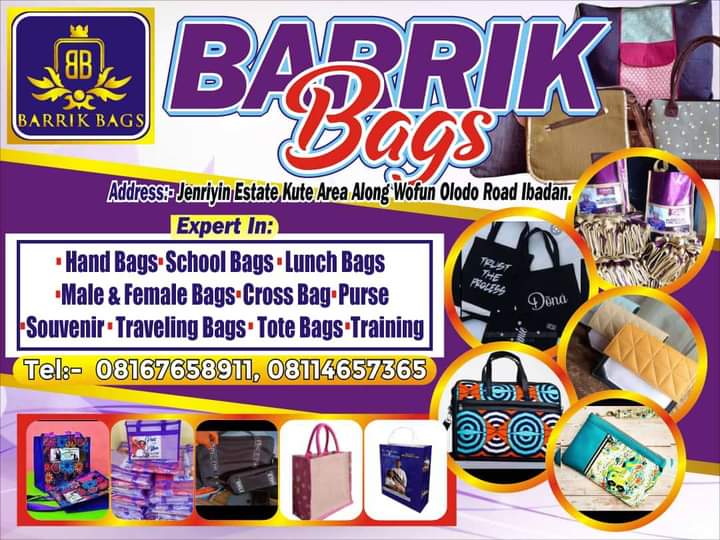 " I didn't know what I have done to warrant the attack by Mr. Auxiliary and his boys, I am a politician, not NURW member and neither am I a public driver, also I don't have any pending issue with Oyo PMS, just surprised seen this people last night with the attack." Kunle Facebook started.
The attack on the opposition party are been reported frequently, especially in Ibadan and the said Mr. Mukaila Lamidi Auxiliary and his boys were been accused of the frequent attacks.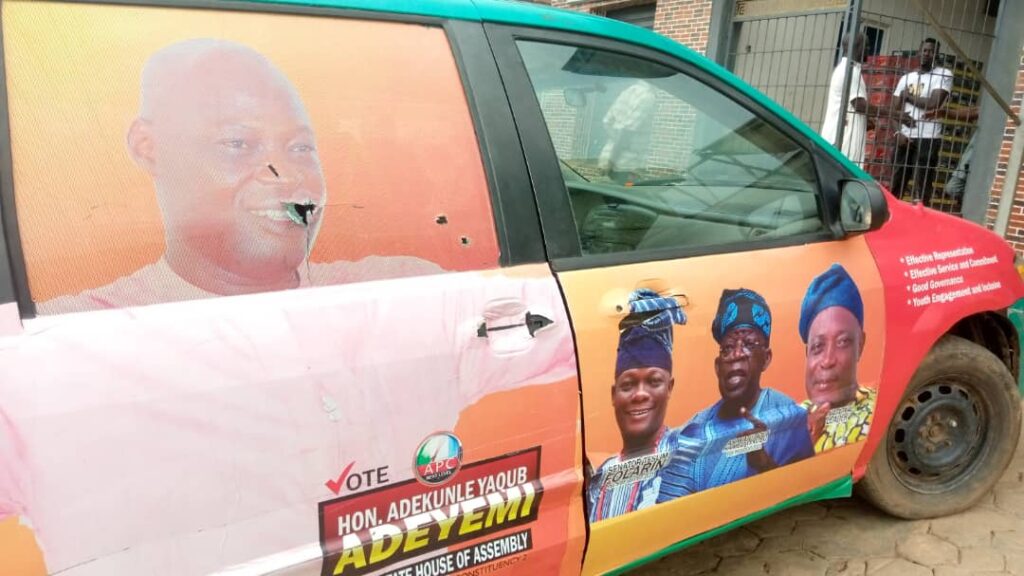 .