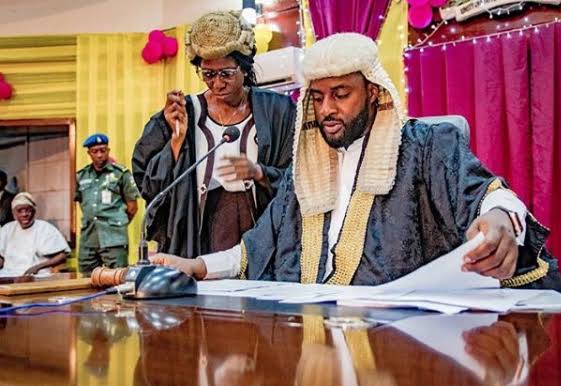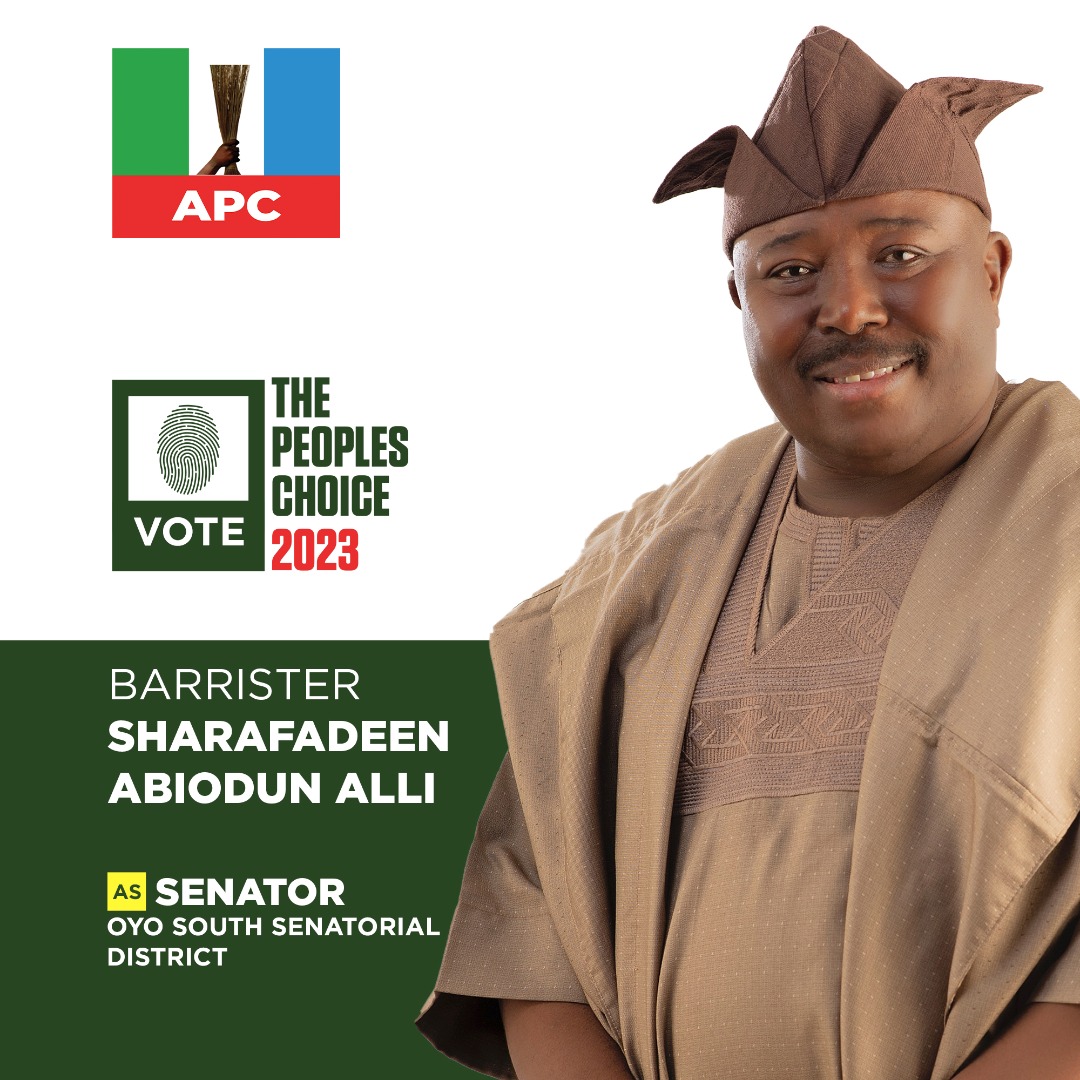 OYHA Announces Caretaker Council Secretaries, Member's Names, To Confirm Next Tuesday ( See Full List )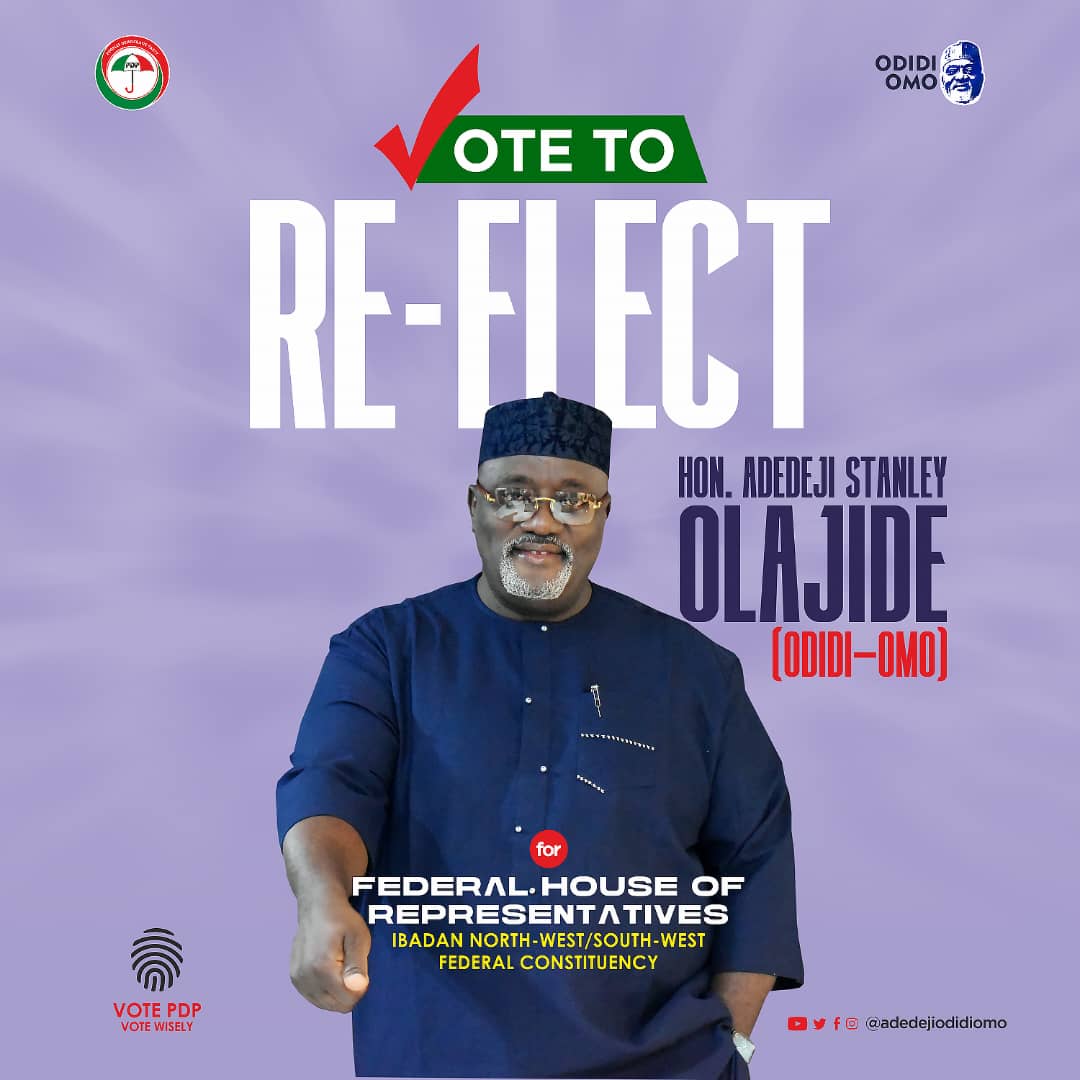 Oyo state House of Assembly on Thursday has confirmed the nominated names of 33 Local government and 35 Local Council Development Area caretaker council secretaries.
Rt. Hon. Debo Ogundoyin, speaker of Oyo state House of Assembly read the names of the secretaries through a message sent from the executive arms of government, which requested the confirmation of the selected names.
33 Local government and 35 Local Council Development Area caretaker council secretaries and members includes.
Atisbo North
Mr. Sola Otunla- Secretary
Members
Mr. Ayandele Timothy Lere
Hakeem Sijuola
Fasasi Azeez
Funke Olaniyonu
Abiodun Kehinde
Atisbo South
Mr Adetunji Tunde – Secretary
Members
Olatayo Niyi sarafadeen
Mr Kehinde
Kareem Olalekan
Yusuf Mulikat
Alli Dauda Adeniyi
Ojeniyi Adebisi
Egbeda LG
Oyelami Joseph – Secretary
Memebers
Hammed Abimbola
Abidogun Tawakalitu
Adisa Siyanbola
Agbolagade Toboloba
Adedeji Bola
Ajorosun Olodo Egbeda
Ifeoluwa Akande Emmanuel – Secretary
Members
Kehinde Oyedemi
Adewale Agboluaje
Oyewole Bolanle Adewunmi
Wasiu Olaniran
Adeniran Toyin
Ibadan North
Adeniji Adewayowa Adeyinka – Secretary
Members
Musa Akinsawe
Romoke Oritoye
Akinbola Modina
Kazeem Tomori
Olaoye Kayode
Ibadan North Aree Layoosa
Secretary
Egende Hakeem
Members
Asawale Aremu Tajudeen
Comfort Adewole
Yemi Babatunde
Yisa Olaosebikan
Ibadan North Irepo
Secretary
Jonathan Ayodele
Members
NURUDEEN Wasiu Adio
Romoke Kareem
Ibraheem Faira
Deji Oladipupo
Alakufo Suliyat Opeyemi
Ibadan North West LCDA
Secretary
Engr Akin Akinleye
Memeber
Peter Omole Kehinde
Bosede Olowokere
Akinade Olusegun Dada
Makinde Wasiu
Mrs A A Ishola
Ibadan East LCDA
Secretary
Ismail Akinsola
Member
Mary Osome
Tewo Odeyemi
Daramola Ganiyat
Olaide Cairo
Gbenga Oyewumi
Oke Ibadan LCDA
Secretary
Bola Oladeji
Members
Rasaq Olaniyan
Femi Thomson
Okunola Saheed Ademola
Fantola Kazeem Akinola
Ibadan South East LG
Secretary
Ogundeji Teslim
Members
Dayo Adeniyi
Aduke Kobiowu
Adebayo Taiwo
Hakeem Oladeji
Olayanju Idayat Dasola
Ibadan North West
Secretary
Monsuru Babatunde Oduola
Member
Akintunde Tolulope
Kabiru Busari
Suliat Olaniyi
Folasase Adenekan
Tirimisiyu Okunola
Ibadan South West
Secretary
Olayinka Oladoyinbo
Members
Ronke Okanlawon
Alarape Kabiru
Laide Odegade
Toyin Okesola
Ibrahim Olujide
Ibadan West LCDA
Secretary
Salau Kamorudeen.
Members
Aminat Umaru
Temitope Akinjide Solomon
Sunday Akinyajula
Morenike Hammed Adenira
Adebisi Omoyola Eniola
Ibarapa Central
Secretary
Abeeden Olaide Olanipekun
Members Taiwo One
Uthman Lukman
Afolabi Toyin
Adebayo Salimot
Sittu Habbibat Temitope
Ibaraap East
Secretary Sunday Adesope
Members
Olaniyi Olatunji Olufemi
Sunday Ogunwale
Gbemisola Gbolahan
Olalere Bamidele
Amuda Basirat
Ibarapa North East LCDA
Secretary
Salam Hakeem Bolaji
Members
Idris Ogundokun Olawale
Oladare Oluyemi
Azeez Oyebola Nike
Adewale Opeoluwa
Adelowo Rauf
Ibarapa North
Secretary
Ojo Oyeyemi Oluwatoyin
Members
Oladeji Jimoh
Lateef Akorede
Kasali Falilat
Mathew Olubanke
Kosoto Buliaminu
Ibarapa North West LCDA
Secretary
Adegbenjo Samuel
Members
Dauda Badmus
Ojelere Olusegun
Basiru Fatimo
Makinde Fatimah
Adesokan James A.
Ido LG
Secretary
Tunji Adenekan
Members
Ibraheem Tiamiyu
Adelakun Fatai
Ramotu Kadri
Adeniji Nike
Adekola Tajudeen
Omi Apata LCDA
Secretary
Busari Olumuyiwa Samad
Members
Adelolu Funmilayo
Adesoji Emmanuel
Akinfenwa Victoria
Basiru Qodri
Alao Elisabeth

Saki West LG
Salaudeen Aliu – Secretary
Arowomole Jacob Member
Azeezah Akande
Adeleke Samsundeen
Mosobalaje Fauzat
Damilola Kosenat Taiwo
Saki west Asabari LCDA
Olakunle Koleosho – Secretary
Adesope Serifat Bola – Member
Sadia Saheed
Salaudeen Rasheed
Idowu Owoade
Mutawakilu Afolabi
Saki West Wewe LCDA
Abiola Adebiyi Oladepo – Secretary

Member
Ismail sakirat
Yakeen Abeeb Kolade
Adim Koyo.
Opaola Maliq
Madinat Ajana
Oorelope LG
Jacob Olawale Ogundiran – Secretary
Maryam Amodu – Member
Abdulmalik Olalekan
Oyesiji Moshood Adeosun
Okanlawon Dorcas
Adewunmi Abdulkareem Adewale
Iseyin LG
Secretary
Sefiu Adebare Adetunji
Members
Eniade Emmanuel
Adebayo Hakeem
Ademola Mary Adenike
Adebisi Sadiat
Eniade Isiaka
Iseyin LCDA
Secretary
Lateef Babalola
Members
Orobiyi Michael
Afolabi Sakirat
Hamzat Rukayat
Yekeen IbrahimAyodele
Layi Balogun
Iseyin LG
Secretary
Lateef Olayiwola
Memebers
Muibi Afeez
Sefiat Adeniji
Ojo Michael
Afolabi Faosiyat Olakanmi
Yekeen Tajudeen Bolaji
Iteaiwaju LG
Secretary
Oke Simeon Bisi
Members
Bamidele Dupe
Bolarinwa Riliwan Olajide
Adedokun Kehinde Jacob
Gbadegesin jobola
Ogunmola Deborah Folashade
Iwajowa LG
secretary
Yakuub Jariogbe
Members
Oyewunmi Muritala
Tairu Mutiate Folasade
Olagunju Abass
Fasola Wasiu Ogunbisi
Marian Adepeju Adebayo
Iwajowa LCDA
Secretary
Mathew Oluseyi
Members
Ishola Sunday
Olayiwola Taofeek
Ogunsola Anthony
Adelodun Modinat Bola
Hassan Serafat Adeyinka
Kajola LG
Secretary
Ogundokun Gbenga
Members
Kabiru Olaoye Yekeen
Morakinyo Sulaimon
Ogundijo Azeez A
Salawu Shikirat
Oseni Mojeed
Iwa LCDA
Secretary
Kolawole Busari
Members
Alayande Yekeen
Olabisi Rebecca Oluwaseun
Eweniyi Noah
Adegboyega Gideon
Egunjobi Marry Module
Lagelu West LCDA
Secretary
Oyasodun Olufemi
Members
Olayinka S. Raji
Hamzat Taiwo
Benedict Olatunde
Iyabo Bamigbayan
Olatunji Tolani
Lagelu North LCDA
Secretary
Qoarmarudeen Mudashiru
Members
Abidemi Alabi
Adeseke Ajayi
Kehinde Olutayo Sunday
Fabunmk Femi
Tajudeen Bello.
Lagelu LG
Secretary
Mojeed Adebisi
Members
Halimart Yekeen
Qodri Babatunde
Tajudeen Otegbeye
Odunola Fabode
Muritala Babalakin
Ogbomoso North LG
Secretary
Mrs. Adijat Aremu
Members
Oyelowo Oyebamiji
Oyegbile Janet
Adeolu Ayoola
Abiodun Adebayo
Lulman Ayinde
Ogbomoso South LCDA
Secretary
Fagbami Temidayo Mofolasere
Members
Idowu Mafolasere
Oyebunmi Kehinde
Abolade zarcheus
Isaac Akanbi
Olayiwola Ranti Emiola
Ogbomoso South West LCDA
Secretary
Kita Alagbe
Members
Afolabi Bosede
Adegboye Dorcas
Rotimi Oladipo
Hamzat Raheem Adewole
Benjamin Aderinto
Ogbomoso Central LCDA
Secretary
Akanji Kabiru Ayooade
Members
Abdul Yekeen Opeyemi
Opadiran Omotosho
Adebayo Aderoju
RoOlayiwola
Jide Akalaifa
Oluyole Akorede LCDA
Secretary
Seye Awopegba
Members
Teslim Ebeloku
Jelilat Lasisi
Mustapha Kazeem
Wunmi Salami
Toyin Adepate
Ogo-Oluwa LG
Secretary
Ademola Oyenekan
Members
Amosun Mathew
Musibau Owolabi
Oladokun Motunrayo
Ilyasu Aminat
Adekola Adewunmi Abraham
Ogo-oluwa LCDA
Secretary
Adebayo Sanjo
Members
Muritala Rasheed Kolawole
Okunlade Ayodele
Olusike Mosunmola
Adegboye Adewuyi
Adeoye Amos Olayiwola
Olorunsogo LG.
Secretary
Mutiu Adesoji Badmus
Members
Gbadamosi Adeniran
Rasheed Isaa Lawal
Adigun Bosede
Silifat Olaniyi
Mukaila Oyerinde
Oluyole LG
Secretary
Nasiru Hamzat
Members
Abiola Alimi
Taofik Ogunrinde
Abimbola Grace Ogunsade
Bolanle Moses
Ademola Tela
Ona Ara LG
Secretary
Sikiru Moradeyo
Members
Eniayewu Deborah Oluwakemi
Lanase Akibu Alarape
Kayode Kehinde Olanipekun
Olatunji Abeeden Olanrewaju
Adijat Bello
Inukan LCDA
Secretary
Aderotimi Adetonwa
Members
Ojo Romoke
Iyiola Jamiu Bayonle
Ajagbe Abass Owolabi
Kasali Taiwo Hussain
Taibatu Amumeji
Orelope LG
Secretary
Jacoob Ogundiran
Members
Mariam Amodu
Abdul Maleek Olalekan
Oyesiji Monshood Adeosun
Okanlawon Dorcas
Adewunmi Abdul Kareem
Abdul Hakeem Adewale
Saki East LG
Secretary
Tunde Ogunesan
Members
Hammed Alagbe
Adepti Grace Dupe
Gebriel Olanrewaju
Memunat Jamiu
Jelili Okunlola
Saki East LCDA
Secretary
Alhaji Olanrewaju Sulaimon
Members
Bilikis Sakariya
Olayiwola Buliamin
Abiola Alidu
Seliatu Kareem
Okesola Wasiu
Surulere LCDA
Secretary
Raji Isaac Olawale
Members
Oyelekan Olayemi
Aderonke Oladeji
Adegoke Isreal
Joseph Oyeniran
Oyegbile Ruth
Surulere LCDA Orilegbon
Secretary
Gbenga Oluremi
Members
Ibitoye Simeon Olusola
Olaniyi Sunkanmi
Oyawale Kayode
Odeniyi Cecilia
Lukman Oyewole
Surulere LG
Secretary
Odejobi Julius Oluwatunmise
Members
Sunday Adeniran
Oladipupo Segun
Ojo Comfort
Taofik Oyenibi
Oyewole Lukman
Afijio LCDA
Secretary
Dapo Olaniran
Members
Oladeji Gbolagade Oyeniran
Ogubleye Nike
Popoola Oladimeji
Akinrinola Adewunmi John
Adegbile Abosede
Afjio LG
Secretary
Mrs Toyin Abiona
Members
Gbenda Kehinde
Demola Rowland Ogublade
Ayoola Kolawole Ojo
Sangokunle Samuel Olasunkanmi
Sangotoki Comfort
Akinyele East LCDA
Secretary
Fisoye Olatunde
Members
Jubril Badmus
Bayo Okekunle
Audu Habeebat
Alif Ogundiran
Musiliu Oyesola
Akinyele South LCDA
Secretary
Seye Matanmi
Members
Arowosaye Lukman
Adeniyi Bunmi
Salawu Babatunde
Bose Babatunde
Olowooekere Femi Mathew
Akinyele West LCDA
Secretary
Abideen Akintola
Members
Ojo Yacoob
Kayode Ojeniyi
Elisabeth Bankole
Adeoye Isiaka
Ranti Babalola
Atiba LG
Secretary
Kafilat Olayiwola Olakojo
Sodeeq Waheed Adekunke
Azeez Rasaki Ademola
Yisa Adeniran
Ajibola AfeeZ
Limota Ayangbile
Soro LCDA
Secretary
Oladokun Seye Isaac
Members.
Ismaila Alade
Adegba Jacoob Adeleke
Nurat Lola Alao
Ruth Okewole Tope
Salami Ramoni
Orire North LCDA
Secretary
Isiaka Buranga
Members
Raheem Abdul Rafiu
Isiaka Iyanda
Isa Adeniran
Tayo Kidirat
Amudatu Kudirat
Orire South LCDA
Secretary
Joseph Adegbola
Members
Temilade Ogundiran
Oyekan Adedotun
Akande Jacoob Oladayo
Peter Alao
Olajumoke Badmos
Orire Central LCDA
Secretary
Owoade Abel
Members
Rosidat Olabode
Bamidele Rasaki Aremu
Towobola Rachael Peju
Afolabi Okunlola Gabriel
Azeez NURUDEEN Yemi
Oyo South West LCDA
Secretary
Temitope Wahab Daood
Members
Hakeem Rasaki
Adesina Ruth Adewunmi
Tiwalade Adenine Oke
Ramoni Kabiru
Rufai Adijat
Oyo East LG
Secretary
Muniru Owolabi
Members
Bashiru Momsuru Adebayo
Kehinde Adeniran Chriatiana
Fatimoh Isola
Mojodat Ajibade
Alli Wasiu Olawale
Oyo South East LCDA
Secretary
Ramoni Bello
Members
Aliu Basiru
Adegoke Marian
Abiola Okunlola
Adejare Taofeek Adekunke
Saheed Salau
Oyo West LCDA
Secretary
Bello Rasal Olanrewaju
Members
Oladele Suliat Oluwatoyin
Adeola Olukemi Victoria
Hammed Shittu
Olabode Sakiru
Raji Kabiru Adekunke
Irepo LG
Secretary
Yunusa Ayinla
Members
Serifat Jimoh
Adesope Asesina Elijah
Saheed Alimi
Nasiru Ibrahim Adeniyi
Alhja Musilu Beya
...For the latest news update, Subscribe to our Whatsapp Channel
(Click Here)
and join our Telegram Update Group
(Click Here)