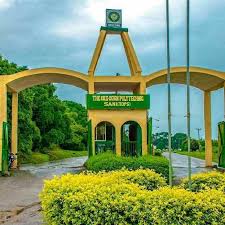 Oke Ogun Polytechnic Reopens School For All Staff
The management of The Oke-ogun Polytechnic, Saki Oyo State through the office of the Deputy Registrar has direct all staff of the institution to resume work.
According to the statement issued by Mr. A.O Adesina for the Acting Registrar "Sequel to the Government directive on reopening of Tertiary Institution in the Nation, the Management at its meeting held on Thursday, 3rd September, 2020 resolved and directed that the Institution should be re-opened to all categories of Staff (Teaching & Non- Teaching) from Monday, 7th September, 2020.
The Deans, Head of Academic Department, Head of Directorates/Units are enjoined to adhere strictly to the Management directive and disseminate this information appropriately.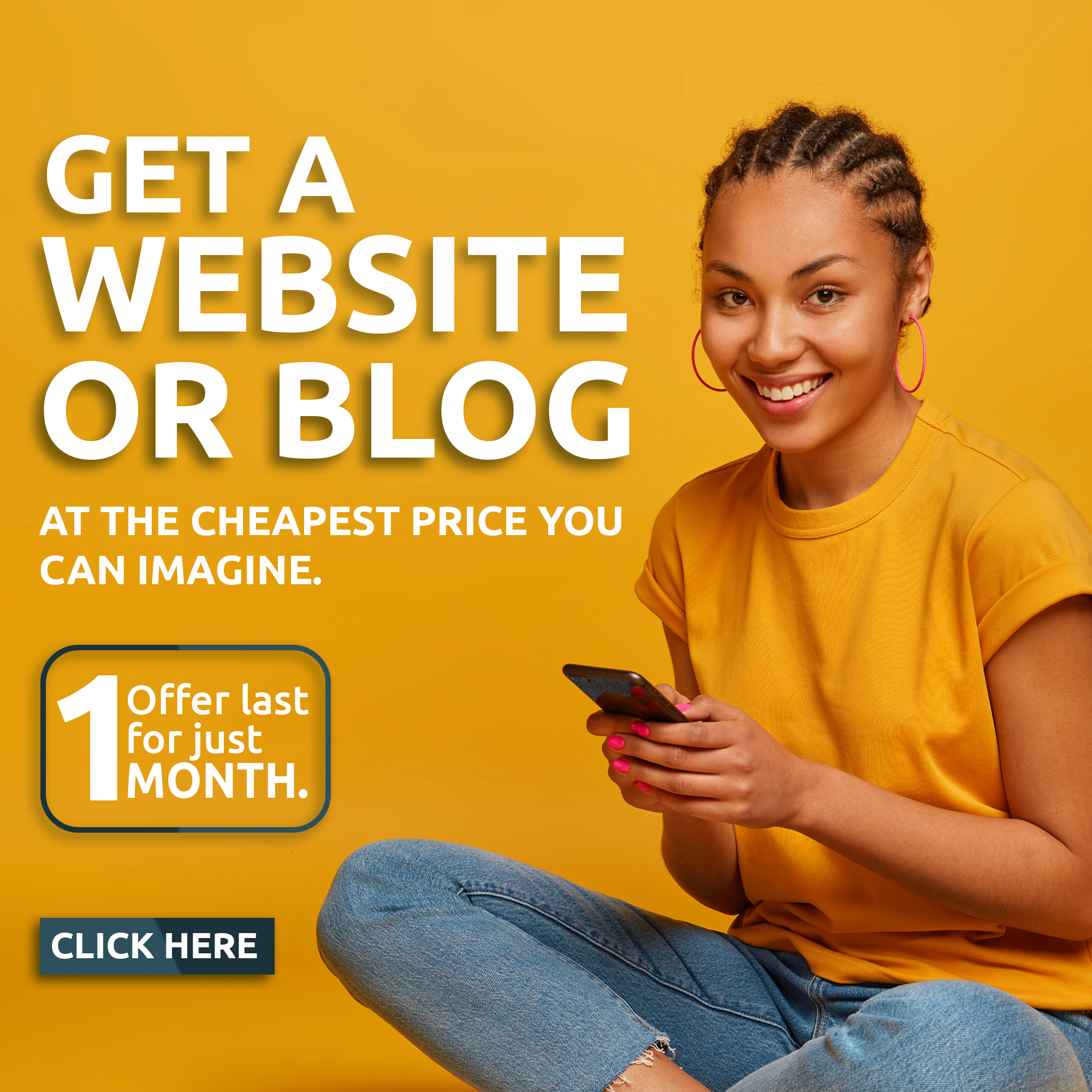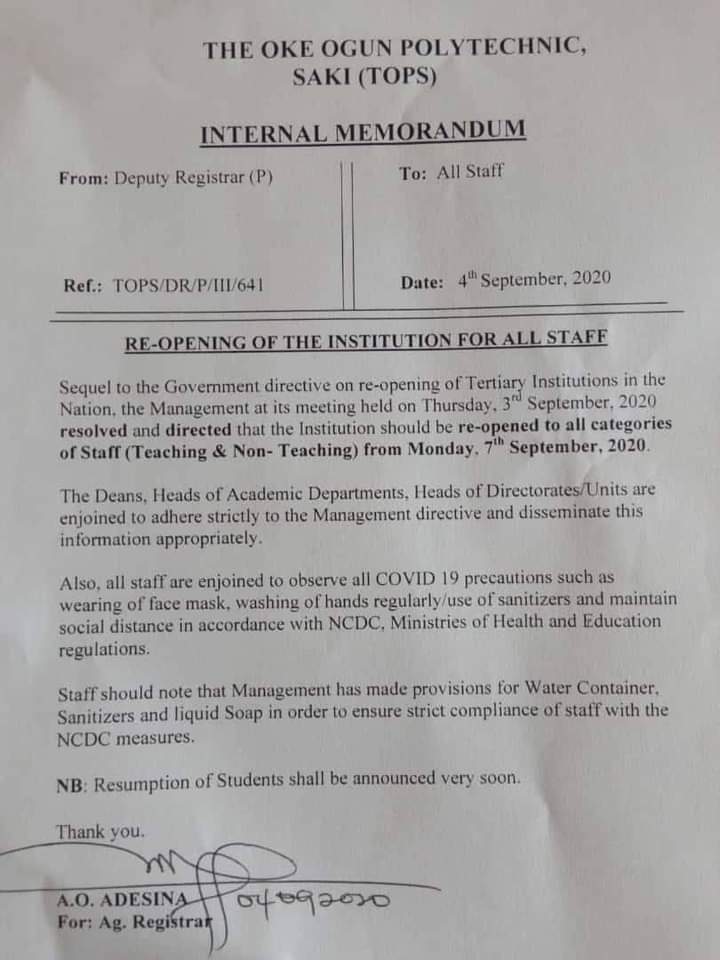 Also, all staff are enjoined to observe all COVID 19 precautions such as wearing of face mask, washing of hands regularly use of sanitizers and maintain social distance in accordance with NCDC, Ministries of Health and Education regulations.
Staff should note that Management has made provision for Water Container, Sanitizer and Liquid Soap in order to ensure strict compliance of staff with the NCDC measures".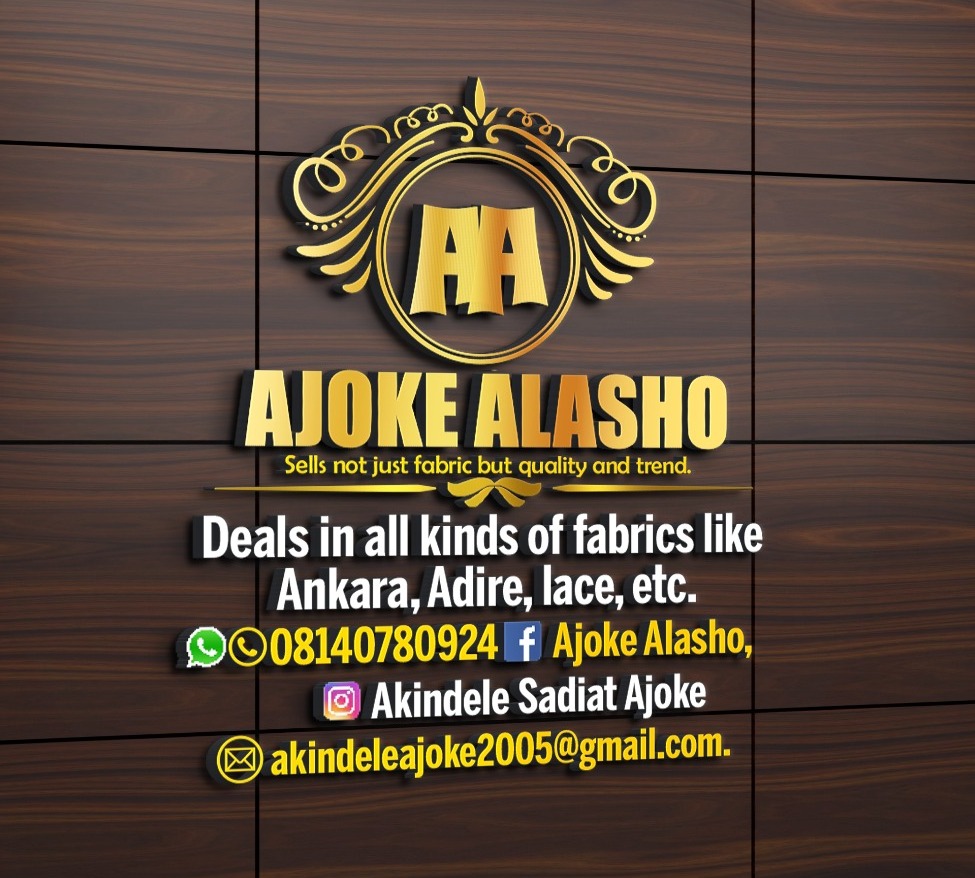 The memo also quoted that resumption of student will be announced shortly.