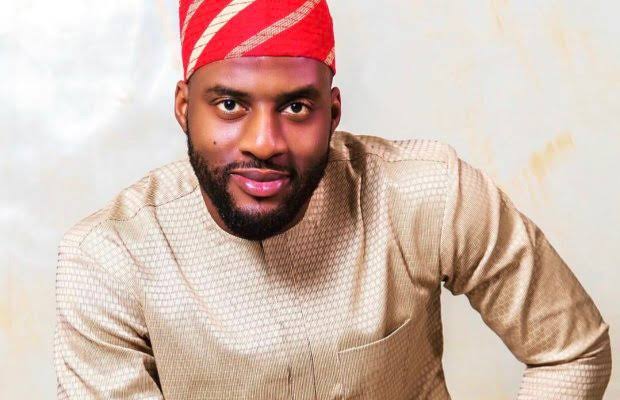 Ogundoyin Backs Punch Newspaper Over Decision To Refer To PMB As Major General
Rt. Hon. Debo Ogundoyin, the
Oyo State's House of Assembly Speaker has reacted to Punch Newspaper's notice in which it notified the public that it will henceforth address President Buhari with his rank as a military dictator and also refer to his administration as regime.
It will be recalled earlier that the national daily backed its claim of the lawlessness witnessed in Buhari's administration by recounting Sowore's travails, how the leader of the Islamic Movement in Nigeria, Ibrahim el-Zakzakky and his wife spent over three years in detention in violation of court orders granting them bail and ordering their release, and former National Security Adviser, Sambo Dasuki being held in detention since 2015 in defiance of several court orders, including one by the ECOWAS appellate court.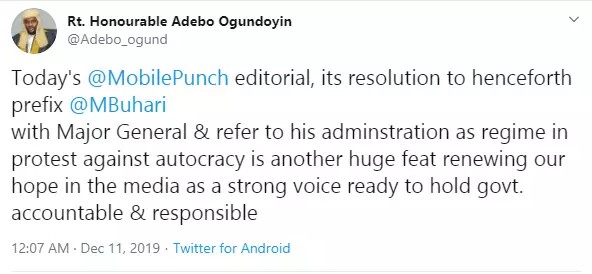 Also, Punch Newspaper accused the Information and Culture Minister, Lai Mohammed of forgetting how as an opposition spokesman in 2014, he was harassed by the SSS and accused of "loitering". It also alleged that the Minister has been vigorously pressing for anti-hate speech laws to restrict the social media.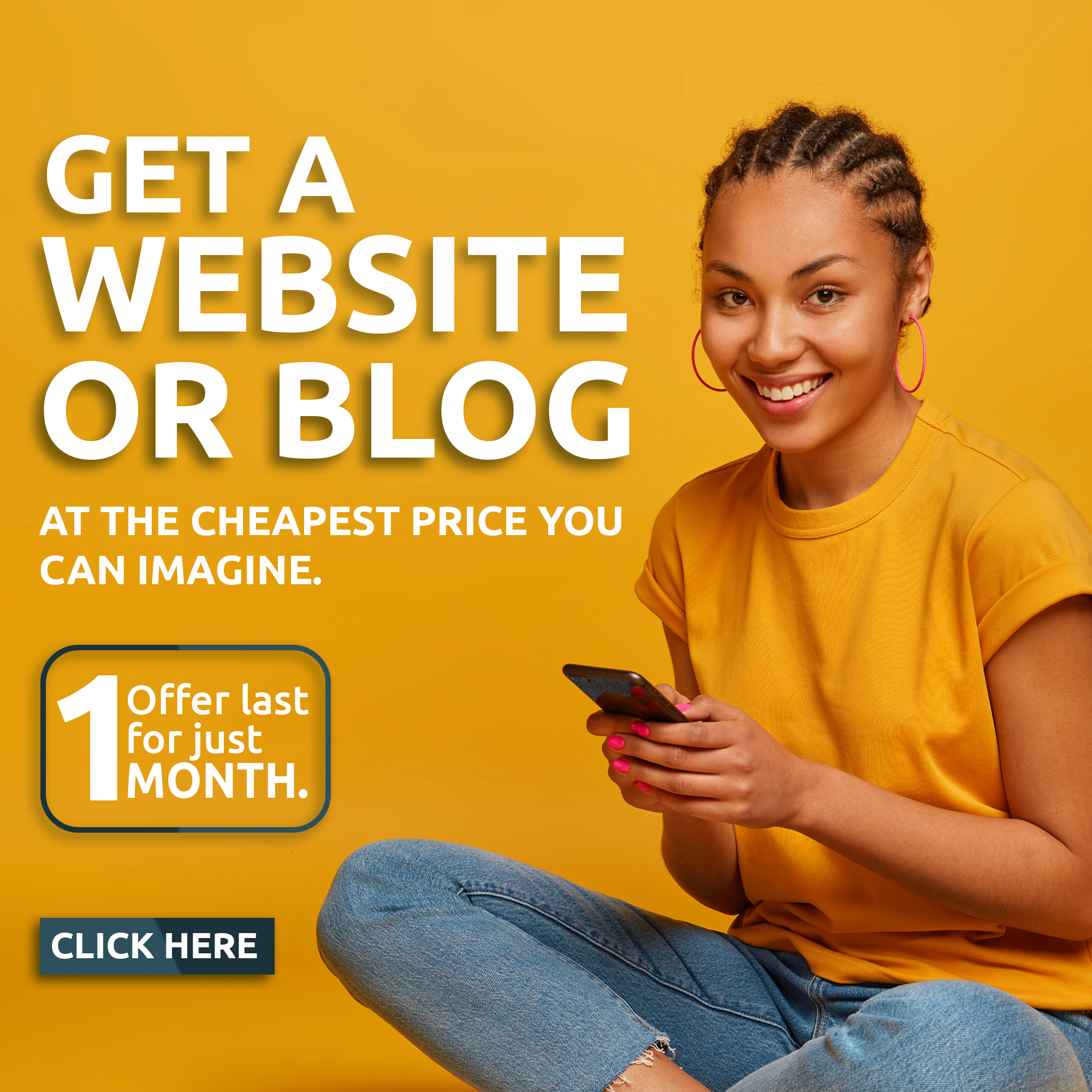 Reacting to the notice, Oyo State's House of Assembly Speaker Debo Ogundoyin commended the newspaper for being courageous.