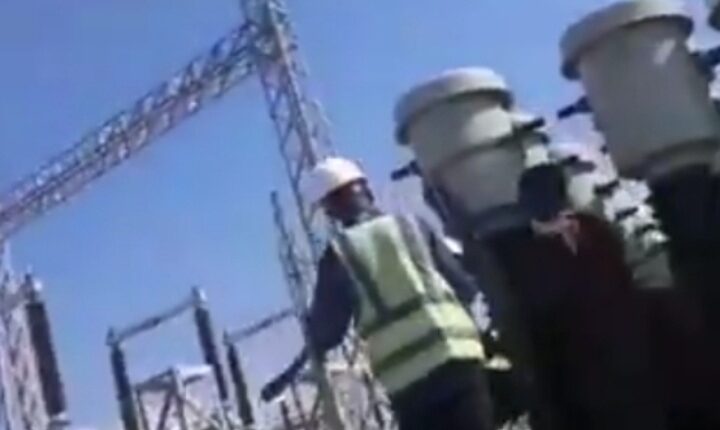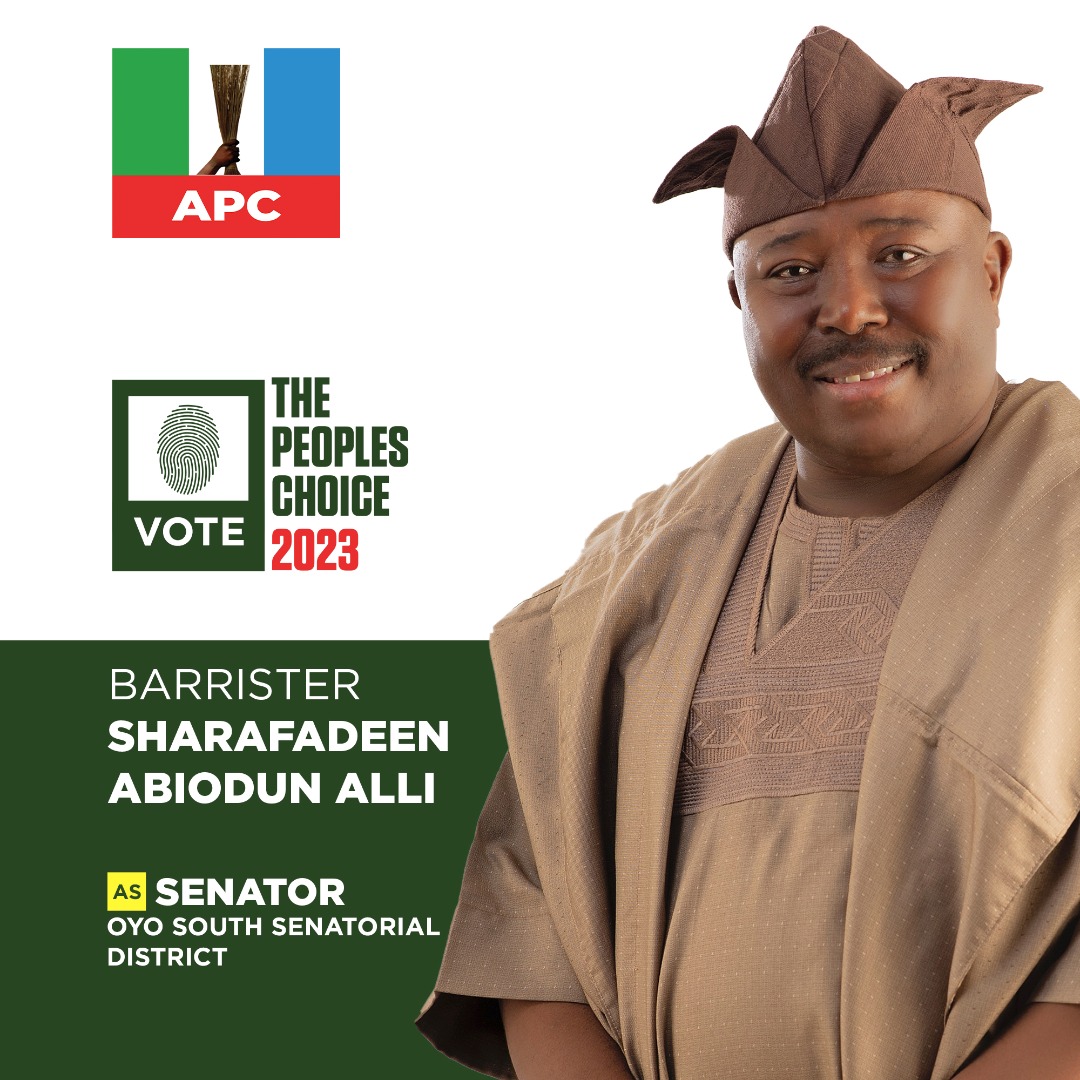 Muraina Ajibola Fixes Electricity Issues In Ibarapa, Exemplifies Desire To Develop The Zone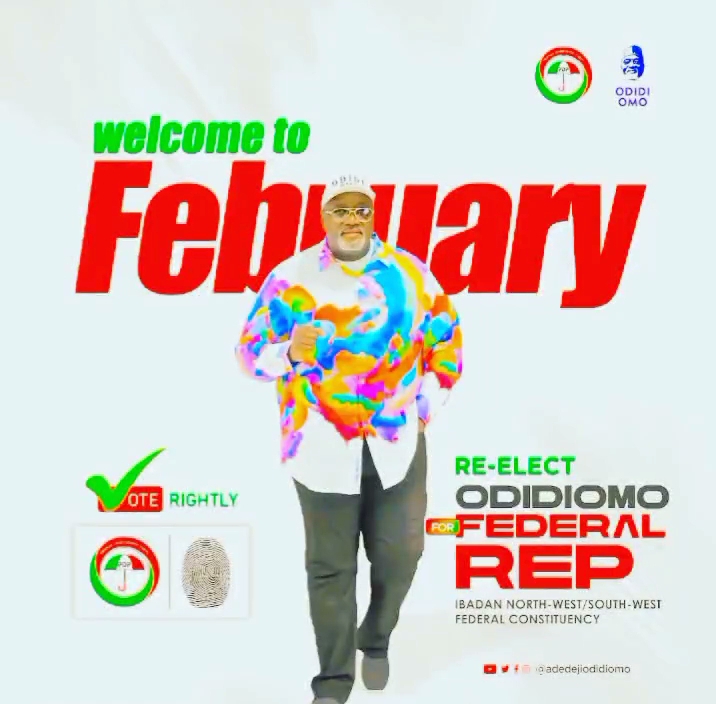 Hon Dr Ajibola Muraina, the Member representing Ibarapa Central/ Ibarapa North Federal Constituency in the 9th House of Representatives and the 2023 All Progressive Congress (APC) candidate for the same seat in the forthcoming general elections has replaced and re-wired electric power poles that were damaged by a runaway vehicle between Eruwa and Igbo-Ora.
It will be recalled that, Idere, Tapa, Ayete and Igangan residents have been living without electricity supply for some months, which has also affected commercial electricity users.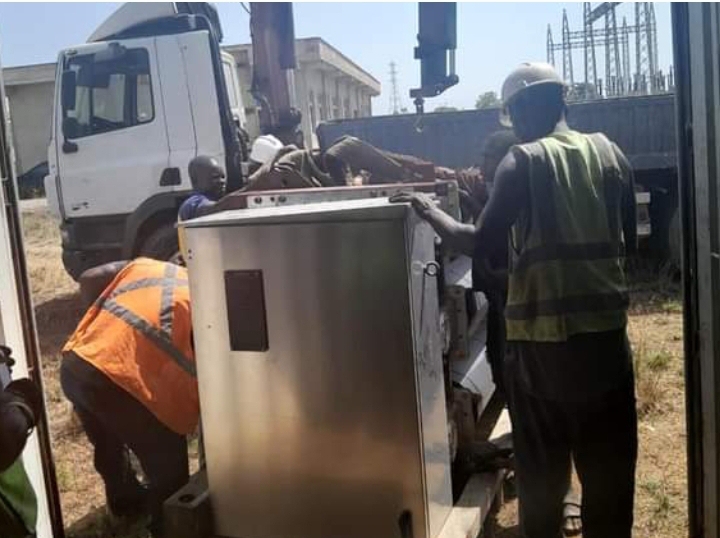 The lawmaker's Special Assistant on Media, Olubunmi Sodipo in a release statement gave details on how Hon. Ajibola make provisions for the damaged electricity.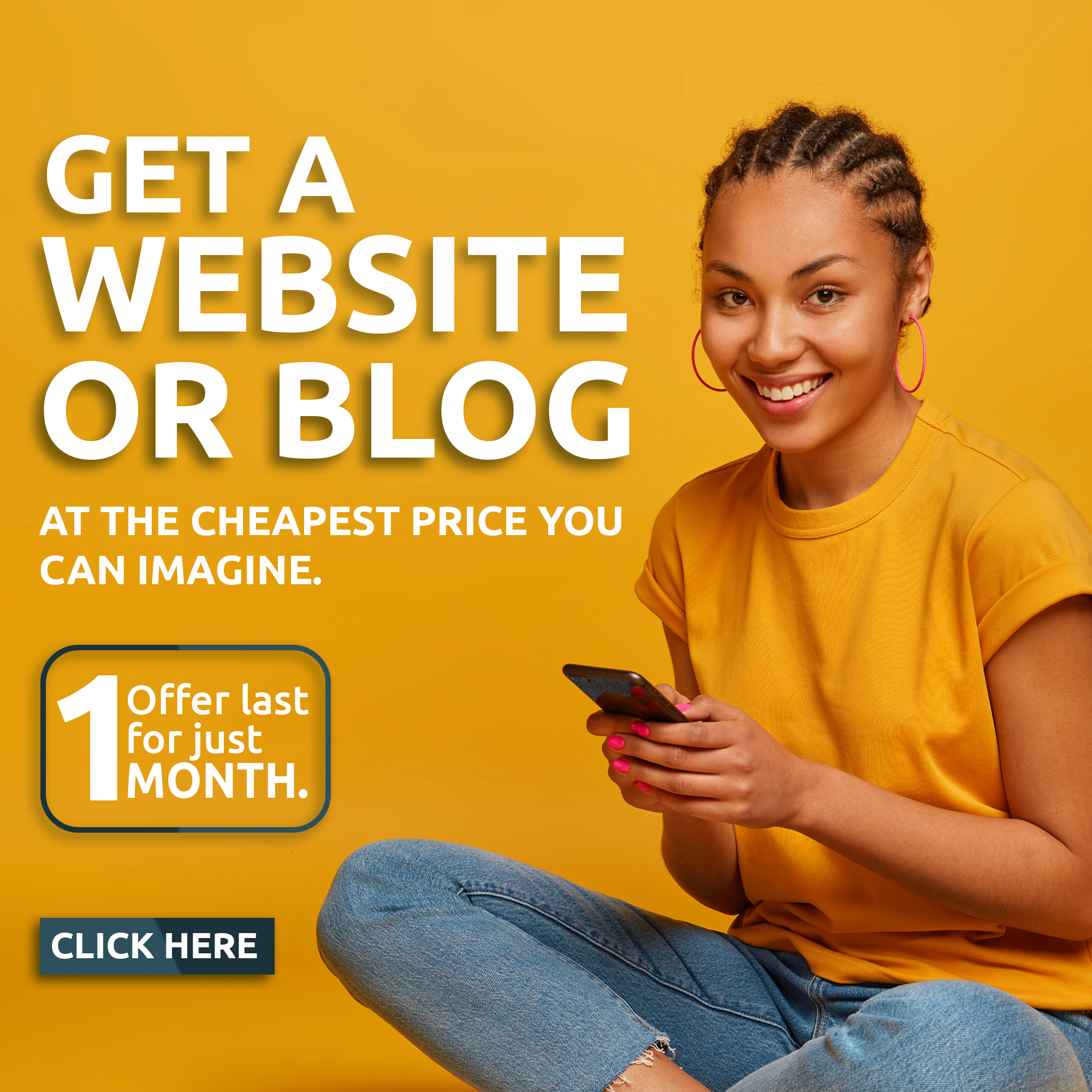 " Upon being informed on reasons for the power outage, Hon Muraina made inquiry with IBEDC Ibarapa office who confirmed extent of the damages and presented its bills for the repair.
Hon Muraina thereafter provided the resources including poles, cables, insulators, and all other logistics. However, despite having provided to IBEDC all they requested to effect the restoration of power to the affected areas, power is yet to be restored to the constituency on account IBEDC's negligence and duplicity.
This is bewildering because there is obvious impediment to the restoration of power. However, considering that even when there are no damages, IBEDC routinely refuses to link up Ibarapa Central/ North Federal Constituency with electricity, as they use to do in the past for no just cause, maybe the situation shouldn't be so surprising.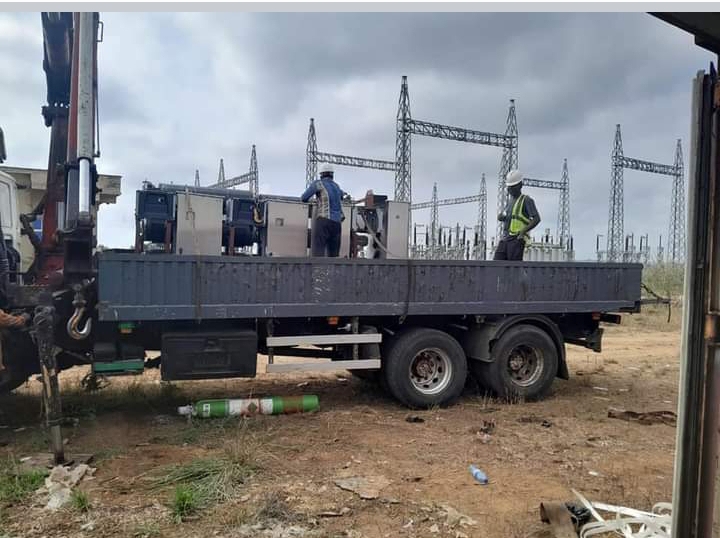 Although, it is well known that the power supply in the state is erratic but the situation in Ibarapa is peculiar mess while that of Igboora-Igangan is worrisome. This is because even when the power is available, the constituency often got cut off partly for technical reasons and mostly due to the lackadaisical attitudes of the IBEDC officials.
However, for sometimes now, Hon Muraina has been assiduously working on getting both permanent and short-term solutions to the epileptic power supply in Ibarapaland
a. providing resources such as (
transformers, cables, poles, insulators and other logistics) to manage the existing electricity distribution infrastructures within the region;
b) facilitates construction of three power transmission and substations in Lanlate, Igboora and Igangan.
This is because the current transmission facility within the region is weak, old, and insufficient. Hence, when the facilitated power projects are completed, their combined transmission capacity is more than the electricity requirements in Ibarapaland.
It is heart-warming to note that, due to doggedness and constant follow-up by Hon Muraina and inspite of the declining federal government resources which affected many ongoing power projects across the nation, the three power projects for Ibarapaland was again captured in the 2022 budget as it had been from 2010 when it was started. There was a hiatus between 2015 – 2019 when it was not captured, then through Hon Muraina's efforts, they were again captured in the national budget from 2019 till date.
The three projects are listed in the 2022 budget documentation as below:
i. 2K30W40MVA, 132/33 KV Substation at Lanlate Plus 2X132KVL LINE Bays At New Abeokuta 132/33 KV Substation.
ii. Transmission – 2X60MVA 132/33KV Substation at Igangan & 132 KV Switching Station at Igboora.
iii. New Abeokuta ASAS-AS Igboora-Lanlate 132KV Double Circuit Transmission Line And 132KV Double Circuit Tee-Off At Igboora-Igangan.
Hon Muraina believes that with the execution and completion of these projects, Ibarapaland will be fully connected to the national grid and be opportune to keep economic and industrial development pace with other parts of the country.
AS part of his short-term strategy towards restoring electricity supply to his constituents, Hon Muraina is has recently shouldered repair and refurbishment of a faulty transformer at Isale Pembo, Igbo-Ora (which he originally facilitated and installed as brand new some years ago).
However, despite his unceasing efforts on electricity restoration within the region, some individuals are bent at discrediting this obvious truth for the reasons best known to them. For instance, a recent insinuation in a piece making round on social media suggested that Hon Muraina is not the sole facilitator of the projects as the writer erroneously noted- "that Hon Muraina Ajibola being one of the facilitator of the said projects". It is worthy to note that this is false, malicious, ambiguously crafted to mislead the good people of Ibarapaland as Hon Muraina is the sole facilitator of the three power projects sited at Lanlate, Igboora and Igangan. In the same vein, other spurious allegations have been comprehensively answered by the Engr Dapo Olaoye, the engineer in charge of the projects.
Engr Olaoye, on his social media handle said as itemised:
1. Nobody went to site (Igangan) in the night to move something. Tell anyone that Dapo Olaoye (of Alagbede Compound, Igbole Igboora) say so.
2. Ask the peddler of the falsehood you screened shot that I say that I started working at the sites (Igboora and Igangan) when nothing was in place but trees and shrubs. Hence, anything that ever came to the sites are not without my knowledge.
3. The truth about the matter can be told by DCO Eniola at Ayete Police Station, Alhaji Sarafa (Ayete), Pa Olawuwo (Igangan), Ibarapa North Local Government representatives who went to site with us and probably Hon. Muraina. Note: I will post some videos here next week when I recover my Oppo from the fixer.
4. Away from political gains which may be your interest but to clear the Olaoye Dynasty good name and my dear company good reputation which you are soiling in that write-up.
5. The truth of the matter is that Igangan was where all our equipment (meant for both sites) were stored for security reasons. Igangan fence (1.6km) was completed before that of Igboora (2.3km). Even steel structures kept at Igboora were stolen (check Grade A customary court for a case Cthe ommissionermisioner of Police and Adam Bernaunderstandnderstad).
6. Collecting equipment at night? Nay! We got to the Igangan site at around 9 am but for the nature of the work we finished dragging the equipment from the containers and loading them onto the flatbed late around 6:30 pm and set for "our destination". We were stopped by several security formations on the road while they check the waybill and the equipment until we got to the local security on the outskirt of Ayete who claimed that an alert came to them to stop us that the equipment was stolen.
6. Everybody who came to the scene could recognize me even the DCO (who is always briefed when we want to collect equipment). The equipment stayed for two days because of politics which I will not discuss here (see me if you desire the info).
7. If you want to know about the progress, funding, and outlook for the coming year, I will be available at your request. Note: I will talk only to non-sectional, non-party bias selected delegates anyway.
8. Let people be mindful and fair in their reportage of events when I was receiving and storing that equipment in the dead of the night no one was saying anything but when they are been taking it for the r purchases, they are been stolen. E beru Oluwa!
9. There are so many to say but I will not bother you.
Signed
Olubunmi Sodipo
S. A. Media
January 12, 2023
...For the latest news update, Subscribe to our Whatsapp Channel
(Click Here)
and join our Telegram Update Group
(Click Here)