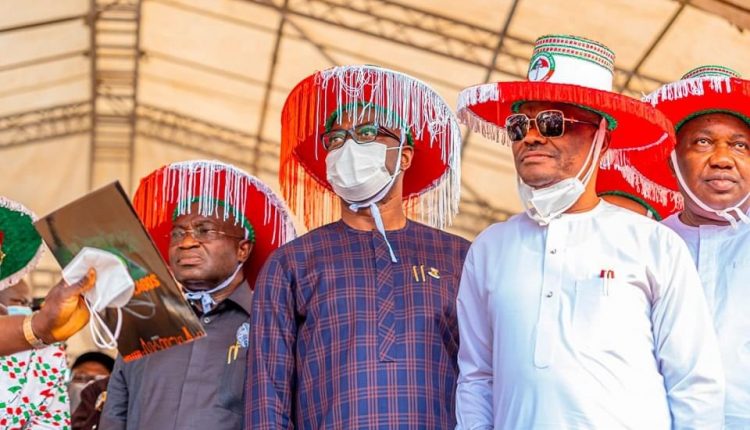 Lagos PDP Members Fume As Makinde, Ayu Others Endorse 'Jandor' For Lagos Guber
Some members of Lagos state PDP have condemned the Lagos4Lagos movement rally which was held last Friday in Lagos, wherein national leaders and some governor's the Peoples Democratic Party (PDP) endorsed Dr. Abdul-Azeez Adediran aka 'Jandor' as an aspirant for the Lagos gubernatorial race in 2023.
Oyo state governor, Seyi Makinde and five other PDP governors, led by the party's National Chairman Dr. Iyorchia Ayu, alongside party stalwarts from across the country gave the endorsement during a rally at the Tafawa Balewa Square (TBS) on Lagos Island.
Jandor is the convener of the Lagos4Lagos Movement, an All Progressives Congress (APC) group which recently defected to the PDP in Lagos.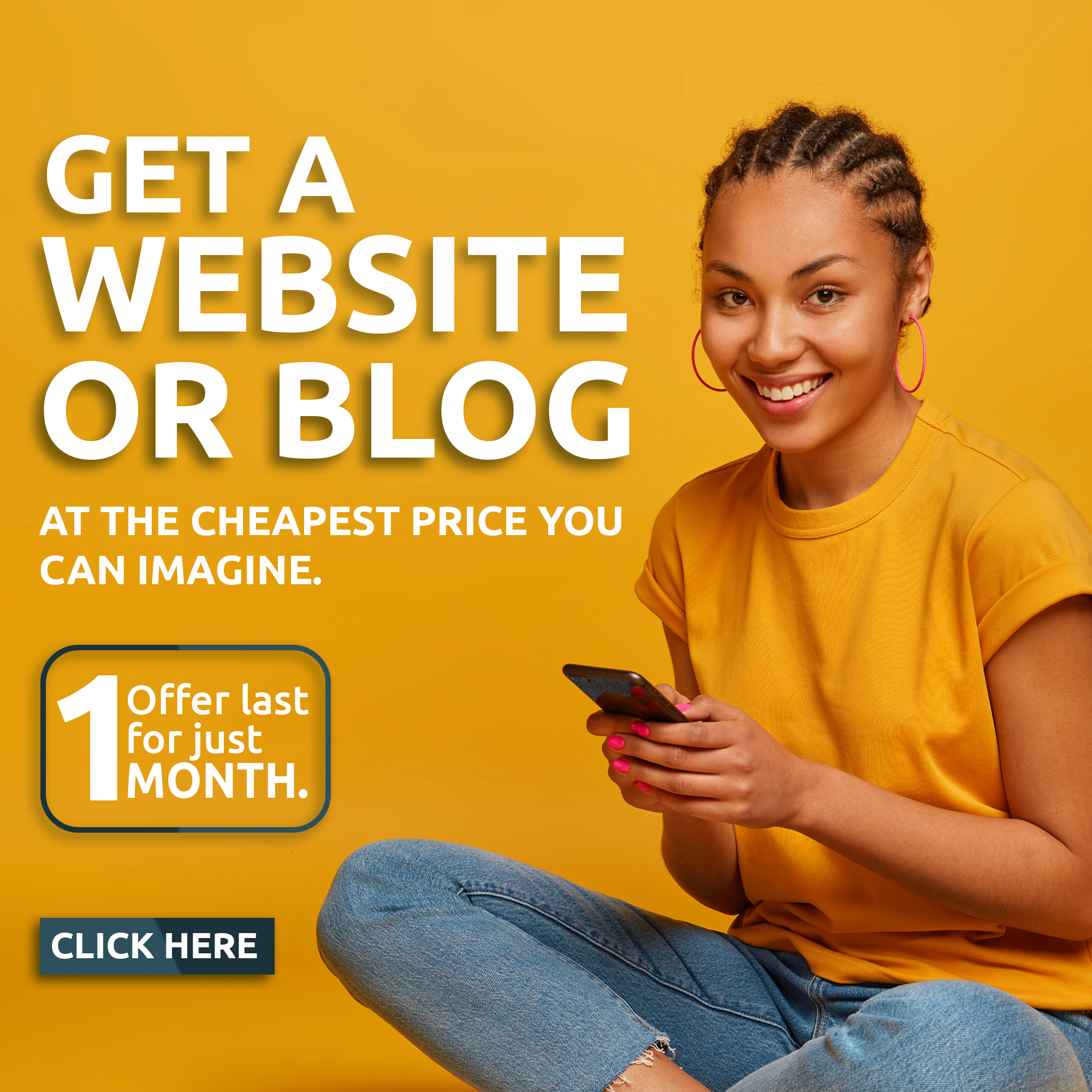 Ugwuanyi, who spoke on behalf of PDP Governors Forum Chairman and Sokoto Governor Aminu Tambuwal, described Jandor as "a new strategic member".
He added: "Jandor is not only important but he is strategic. Our presence in this meeting today is an endorsement of the fact that the PDP is the only democratic party in Nigeria and if we say that you are one of us, you are indeed one of us in truth and spirit, that is why all the governors left everything today to join the National Chairman to welcome this very, very important bridge builder.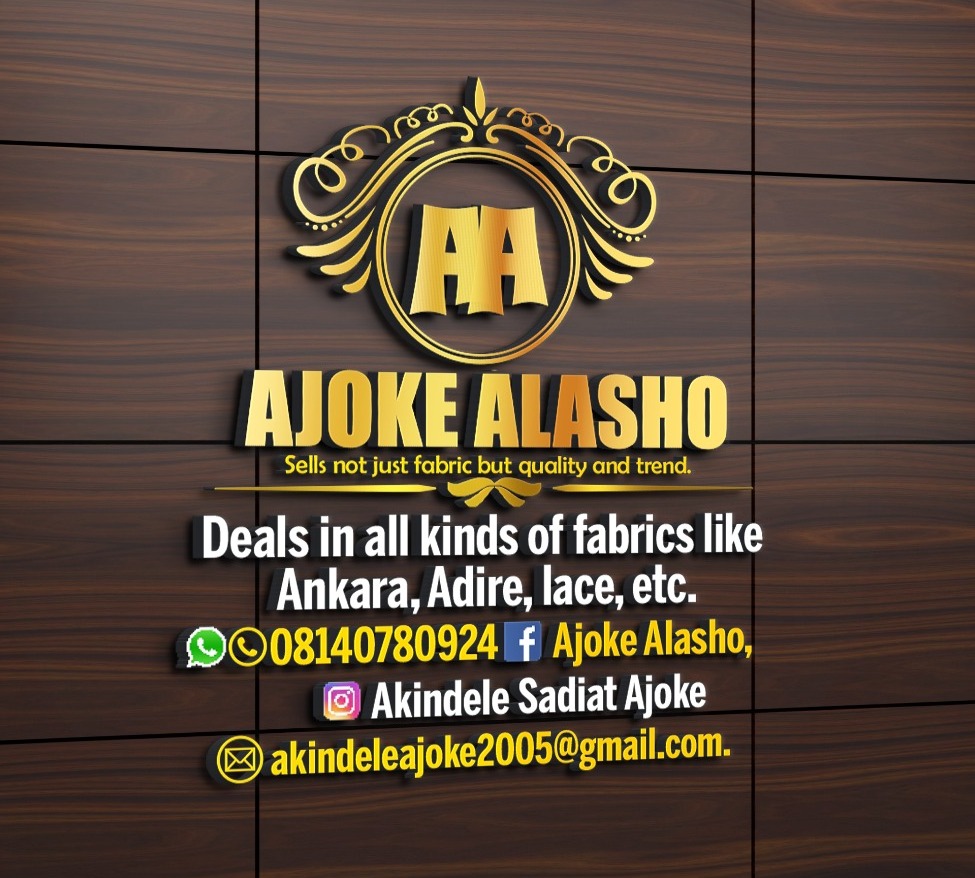 " It is the bridge that will transit us from a geriatric government to an active government populated by youths.

" I, therefore, ask members of the PDP in Lagos State to give him maximum support and cooperation so that he will contribute his quota to the growth of the party.
"May I also ask that Jandor see his brothers and sisters – those already within the party – as part of his own family. So that together as we rescue Nigeria, we'll rescue Lagos alongside."
After the rally and endorsement of Jandor as the party governorship candidate, some party stakeholders and members of Lagos PDP has gave some negative reactions a about the event and action made.
Read  reactions :
" We have been fooled to believe the hype giving to this guy jandor is real
Majority of the people in orange are from fatimo and borrowed crowd when will PDP ever get sense or maybe they have seen or hear what we are yet to hear or see hmmmmmm Its a pity our mumu never do JK is still fresh in our memory.
Ire o.
                      ————————
" This is a clown that wrote names of people who never collected form for any office in the past congress and works with jandor of Apc then now a PDP member what a two mouthed animal
Most of her famous team wears jandor vests. Fatimo is a fraud star.
                     —————————
" Most of the people I saw wearing Jandor's cloth today are full of PDP member from ifako Ijaye from Famo, and from ajegunle from Rita
Why are they giving them 2000 before they could wear the cloth
That shows we have been fooled that he has many followers
If I can say,minus PDP members on the ground
Lagos for Lagos are not up to 5000 members
Before the arrival of the leaders from different state and governor's many of PDP members wearing Jandor's cloth has left because the money has expired.
On the field when we were being addressed how many people dey ground?
Let's wake up
We shouldn't be deceived anyone. Baby ti nseju.
                     ————————-
PDP isn't dead but may be plotting their own death if they fail to recognise the fraud that took place in the Jandor welcoming event of Friday the 21st of January.
First, as against decent and logical expectations, members and decampees were lumped together, wearing orange T-shirts and caps of Jandor emblazoned with the PDP emblem. How then could we have discerned the strength of a man decamping from the APC into the PDP, boasting of a "mammoth" crowd but could only adorn members of the PDP in the same uniform as those he promised to bring into his new party. There were, deliberately, no clear demarcations between members and decampees. What should have been was for members to wear different uniforms from the other party or wear their own clothes with a cap only carrying the PDP emblem. What happened was a fraudulent ploy to confuse all and not allow them to determine the strength of Jandor. The further annoying thing was that, in this fraudulent arrangement, our members, even some leaders who should know, were complicit in the plot. Those who weren't complicit looked on without complaints or were hoodwinked into agreeing with it and couldn't complain about being fooled.
By my own estimations, taking a headcount could have been impossible but a clear view of the whole crowd in the Race Course venue could be at probably a maximum of 7,000 attendees to the event. It was easily discernible that, 85% of that crowd was made up of PDP members. The musical band didn't make it better but clearer, though, when they sang ¶Eyin ti Jandor owo yin da, e je ka r'owo yin ooo~¶ and only a scantily few hands totalling about 20 signalled their presence for Jandor. That easily translates that, the principal decampee didn't come with the "mammoth" crowd he promised but deliberately bamboozled, hoodwinked and lied his way to the top echelon of the party and even seeking the topmost office in the State hierarchy, the governorship.
                     —————————-
I want to notify you that 45 percent of these people you saw here don't have voters card and 30 percent of them are rented by Lagos for Lagos Coordinators so don't be deceived, we still have big work to do,PDP  power to the people".
                       ————————-
A DECLARATION SHAM!
The reason behind the postponement of the declaration of Adeniran Abdul-Azeez (JANDOR) to 21st January 2021 has eventually been revealed as the planners have now been put to shame. What was planned to be a UNITY RALLY which is the main reason why the said Governors and National Officers of the People's Democratic Party were invited to Lagos State,  was hijacked by JANDOR and his co-fraudulent planners to be used as his declaration. WHAT A SHAME ON THE PARTY!
)rweight decampee whose intention was only to make use of the existing structure of the party to boost his declaration, the entire members of the State where fooled to attend an event that was meant to bring all leaders in the State together as one family. Aspirants to various elective positions were deceived to attend the declaration event not knowing that what was planned was a UNITY RALLY! The merger of the two events is the worst political scam the LAGOS STATE PDP has ever experienced in the name of receiving decampees. But this event has left more questions than answers.
The planners of the event should know that members of the party in the State are wiser now and would not believe their half truths anymore. Where the National Chairman was forcibly mandated by Bukola Saraki to attend the event, the Governor of Rivers State, Wyesom Wike was deceived to release the sum of N20m for a UNITY RALLY whereas the planners used PDP funds to mobilize party members for the declaration of a decampee, gave them Lagos4Lagos T-shirts and N500 each to attend the event. All these funds were disbursed to the benefit of a faction led by Chief Bode. We also know that N10m out of the money is meant to be used to support the State chapter to get a party secretariat but we are also aware that reports making the rounds had it that Seyi Makinde had secured a secretariat that our party members are yet to visit. Governor Wike should remember Chief Bode's outburst when during the contest for the National Chairmanship position. Has our dear Governor forgotten that he was referred to as a "boy" by the Chief? Is all this rigmarole in the bid to secure a higher National office? We urge Saraki to be careful in his desperation to secure the presidential ticket and not unknowingly sell Lagos State to Bola Tinubu like our Lagos Chief has been doing.
We wonder why the National Working Committee would allow itself to be dragged into this fraud? The said paperweight decampee did not have any key political position in his former party apart from other than being a former cameraman and failed serial aspirant after losing the several ward congresses of the party and subsequently the Lagos East Senatorial ticket. It is a shame that our National leaders were stampeded by the Chief planner Chief Olabode Goerge, a grossly failed leader, and General, to attend the event unknowingly thinking there were coming for a UNITY RALLY. We suggest that the planners should investigate the quality of APC members that decamped to the Delta State chapter of the People's Democratic Party the following day 22nd January 2022. Sadly, this event didn't receive much attention from the National body! This event in Delta State has left the APC in the State in comatose. We ask what effect JANDOR's exist has on the Lagos State chapter of the All Progressives Congress.
To assist them, we know as a fact that, that State chapter welcomed more prominent members of the opposition party in the State. Those who defected include former state chairman of APC, Cyril Ogodo; state publicity secretary of the APC caretaker committee, Sylvester Imonina; and former senatorial chairman of APC, Ben Onwuka. Others are leaders of various APC support groups including Ovie Omo-Agege Solidarity Movement, G30 APC group led by Sylvester Ogbokuni; the Leaders and Elders Council of APC Delta central led by Sylvester Kohwo; among others. Anyone would agree that these are quality and heavyweight politicians.  Who are the prominent members that accompanied JANDOR to Lagos PDP? Who are his real members as 95% of the attendees were visibly PDP members.
Meanwhile, it is important to remind the General having lost many battles (elections) and lost massive support that if he were still in the Military, he would have lost his seniority. His antics of using National connect against the wishes of the majority of party faithful's has to be checkmated. His repeated calls to the National Chairman and other National officers to hand twist them to support his candidate for Lagos State PDP Chairman will fail and if allowed to persist will see more failure in the chapter ahead of the 2023 elections. We wonder why the General saying he is now a democrat can not support a free and fair congress here in Lagos and insists on his dictatorial tactics of writing names of unpopular and questionable characters to fill State Executive positions. WE REMIND THE NWC THAT THE NATIONAL CONVENTION THAT BROUGHT THEM TO OFFICE WAS ADJUDGED AS THE BEST EVER IN THE HISTORY OF THE PARTY. WHY SHOULD LAGOS STATE BE DIFFERENT???
WE MUST STOP THIS FRAUD NOW!
The way forward is for all our ward Chairmen across the 245 wards in Lagos State to open a new register for his supposed fellow decampees so that they can be easily identified and thus his value-added structure to the party can be prompted pinpointed and analyzed. In the days and weeks ahead as they attend the ward meetings their former membership cards from their old party should be received in exchange for the new ones to be given to them by the ward chairmen. This event should be monitored by ward leaders in the open glare of all PDP members across the State. It is an audacity that our PDP structure be allowed to be manipulated by these wonderers. Social media is an open-ended channel where such life proofs will be exhibited which we are hopeful will start to send real shivers to the party structure that they have abandoned and signify more strength as he is being touted to bring to our party. In other to support the TBS SCAM, we hear some members responding by saying that former PDP members who decamped to APC are on their way back to the party with JANDOR and that was why we saw so many know faces in Lagos4Lagos T-shirts, well no problem we urge them to go to the ward levels across the State to identify themselves.
PDP GOVERNORS DID NOT COME TO LAGOS FOR JANDOR THEY CAME FOR A UNITY RALLY!!!