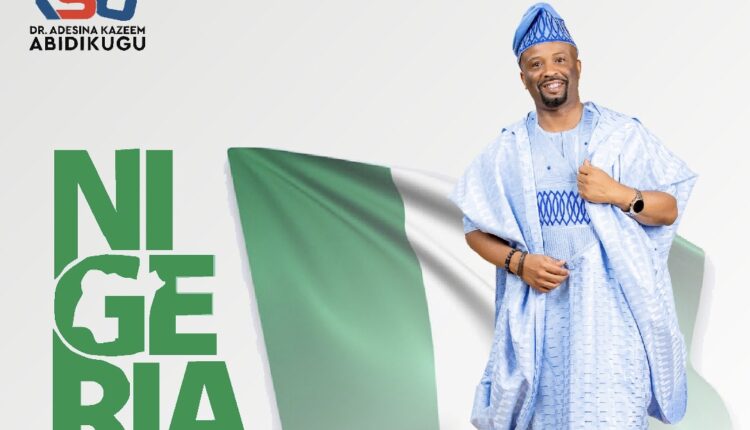 KSO Hails Nigeria At 61, Asks Citizens To Complement Independence Heroes' Efforts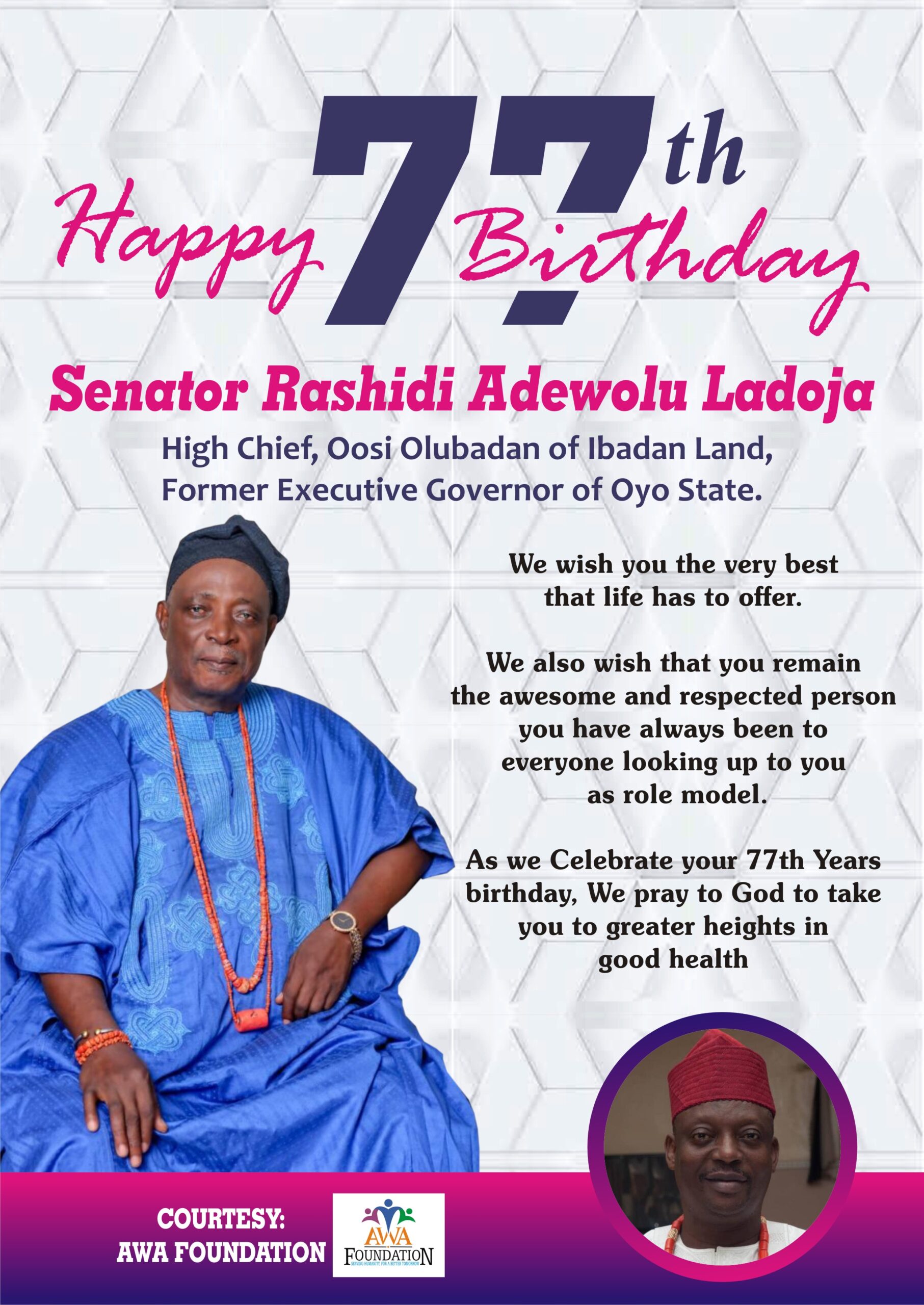 A federal lawmaker hopeful, Dr. Kazeem Sina Olasupo has urged Nigerians to remain united for the greater good, so as not to ruin the great efforts of heroes that struggled for the country's independence.
In his message to celebrate with Nigerians on the occasion of 61st independence anniversary, the Ibadan Southeast, Ibadan Northeast politician, Dr. Dr. Kazeem Sina Olasupo also known as KSO asked each individual living in Nigeria to aspire for a strong indivisible nation also to unite in hope for equal opportunity.

KSO independence message read :
Arise, O compatriots, Nigeria's call obey
To serve our fatherland
With love and strength and faith
The labour of our heroes past
Shall never be in vain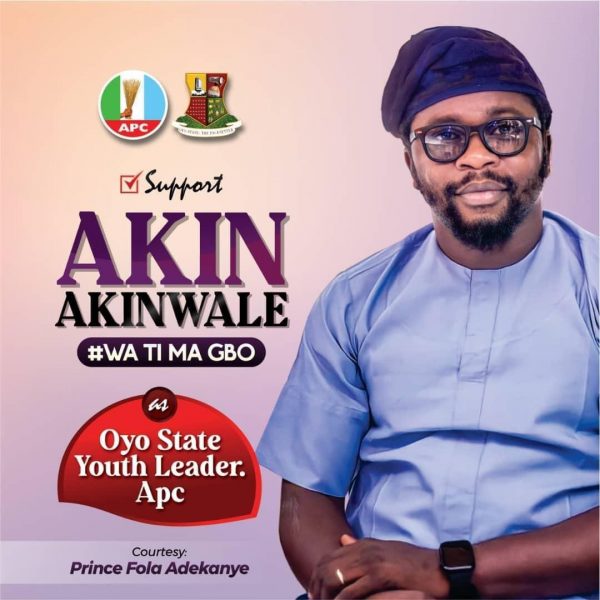 To serve with heart and might
One nation bound in freedom, peace and unity.

Nigeria! My Nigeria! Our Nigeria! The melting pot of diverse cultures, traditions and ethnicity, a land flowing with potentials and prosperity.
Today, we remember our people that came together as one strength to fight  for their liberation from their imperial masters 61 years ago. We remember the struggles of our greats like Chief Obafemi Awolowo, Nnamdi Azikiwe, & Alhaji Tafawa Balewa who against all odds led the interest of their people to stand independent as a nation of their own ruled by their own mandate.
Today, as we mark another Indepence anniversary, I'll admonish us to borrow from what our independence heroes did and strive to create a favourable fatherland that flows with milk and honey. Whether we like it or not, this Nigeria is our home and we will not open our eyes and watch our home get torn apart.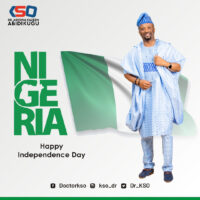 Everyone should come together to fight against the vices that is tearing us apart and unite for the greater good of our great nation so that we may fulfil our potential as an African Giant.
Happy 61st Independence Nigeria