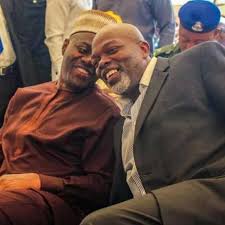 Ilaka Chides Opposition Over Petty Politics, Says It Is An Honor To Worked Closely With Gov. Makinde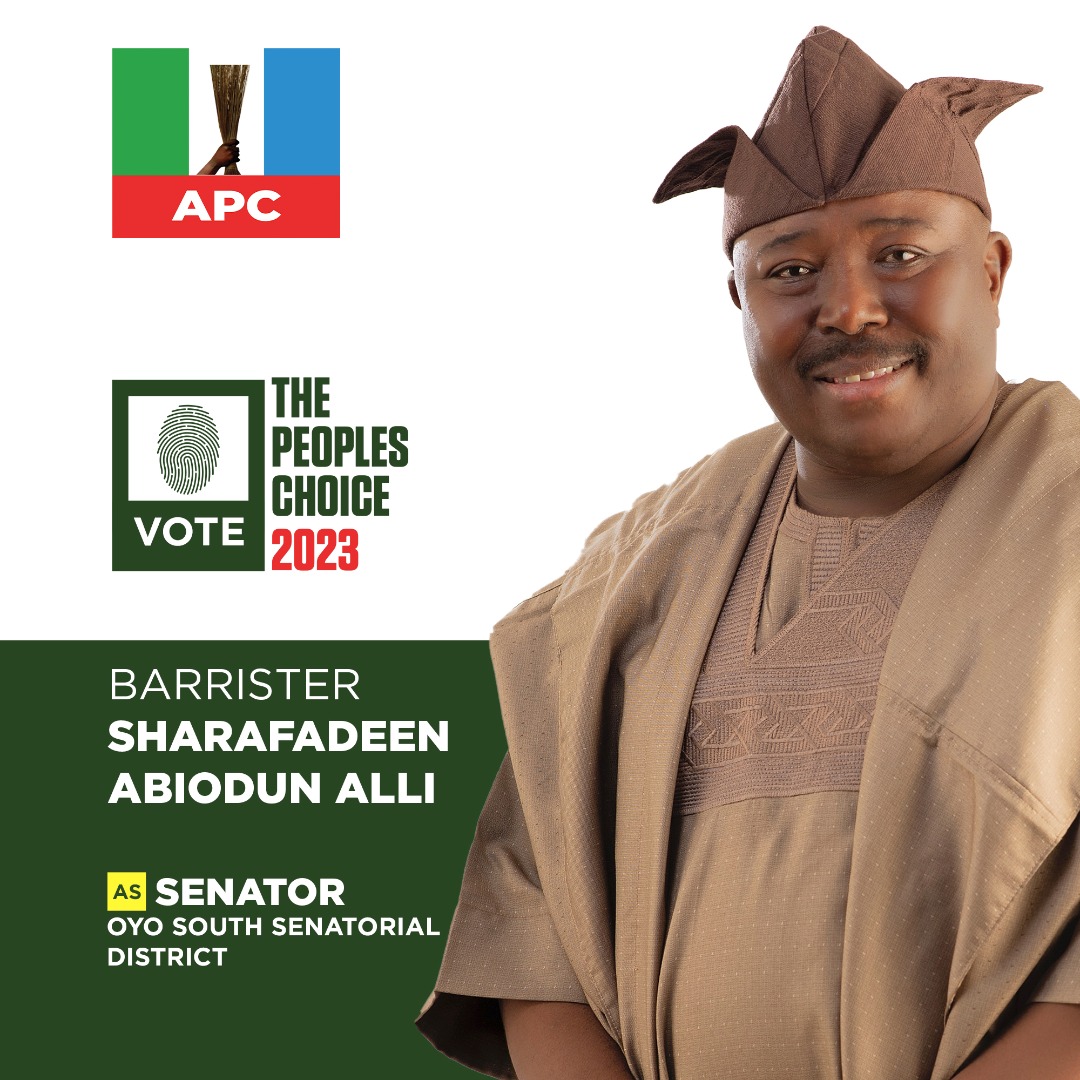 The Immediate past Chief of Staff to Oyo state governor, Chief Bisi Ilaka has urged opposition party in the state to desist from  unhealthy criticism, reaffirm his loyalty, commitment to governor Seyi Makinde and his administration.
Ilaka in a released statement made available to newsmen in Ibadan last night disclaimed a circulating banner with the heading " Sacked Oyo COS " said such emanated from the side of the opposition, described it as sour grapes.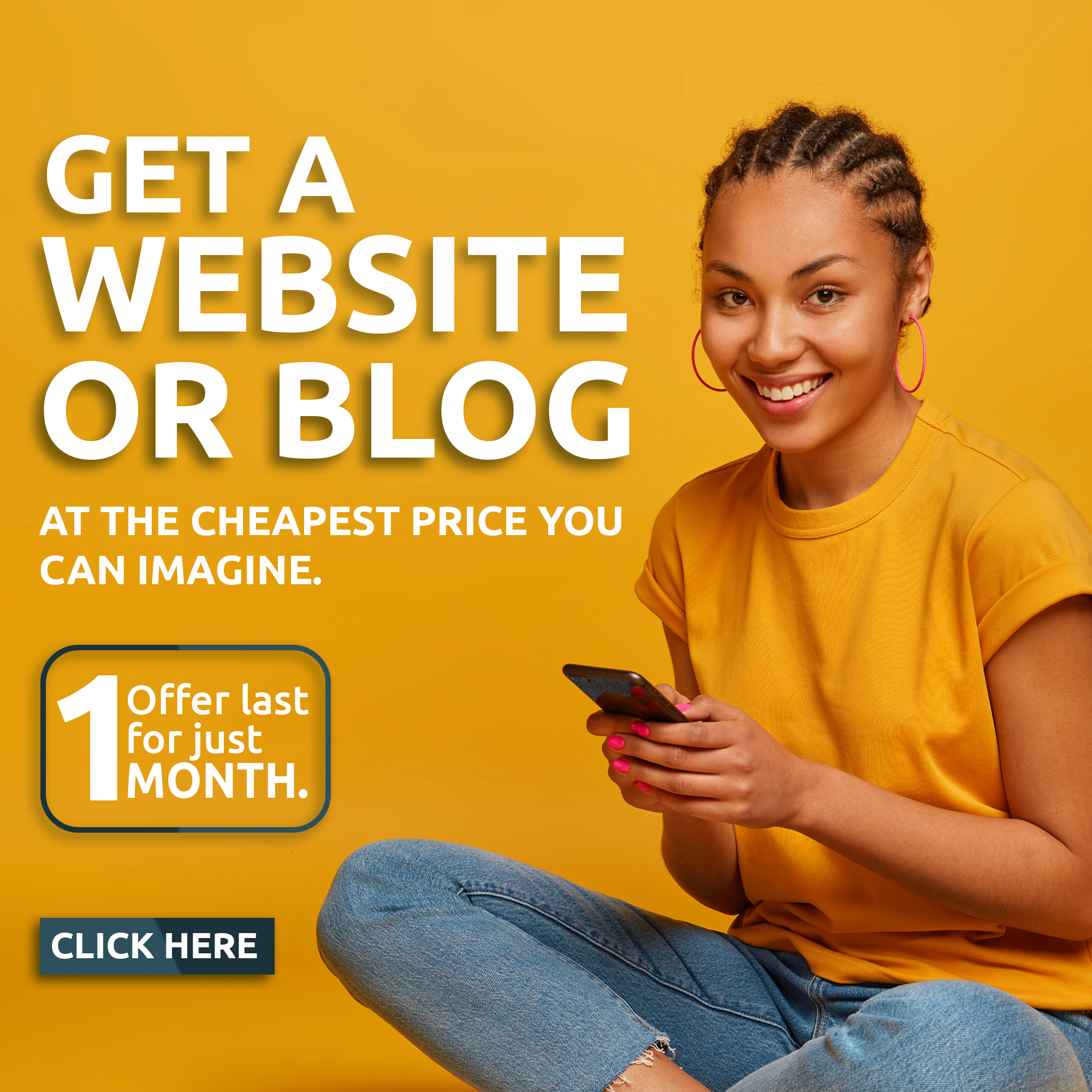 In his statement, Ilaka eulogized governor Makinde for his unprecedented performance in the state since he got to office, play down the cabinet reshuffled issue as many are seeing it as manhunt, added that the cabinet reshuffle is long over due.
He implored the people of Oyo state not to get distracted with opposition cheap propaganda but to continue to embrace the good of His Excellency Engr Seyi Makinde.
Ilaka statement read :
Re-Sacked Oyo COS, Electioneering Remains The Only Democratically Available Means Of Changing An Underperforming Administration
My Attention has been drawn to a mischievous display of madness by some enemies of good governance from the Opposition camp. In a malicious banner with inscription "Sacked Oyo COS, Electioneering Remains The Only The Only Democratically Available Means Of Changing An Underperforming Administration".
I will like to the general public to know that the above statement is an handiwork of the opposition camp in the state, who found it difficult to cope with the unprecedented infrastructural development in the state over last two years, ably engineered by His Excellency Engr Seyi Makinde, they rather decided to use malicious ways, media propaganda to insight members of the people's Democratic party against the good people of Oyo State, by using the long overdue cabinet reshuffle as a target to cause crisis within PDP.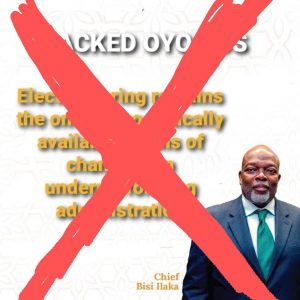 As the immediate past Chief Of Staff to his Excellency Engr Seyi Makinde, it was an honor to work closely with him over the last two years, as an individual and a party man, i accept the decision of the governor without any had feelings, for i believe that it's in the best interest of the state in general, I therefore disassociate myself from this malicious and unstateman like defermation of character by this unscrupulous elements, who think they can insight members against the God sent Man (GSM) who in his wisdom is gradually taking Oyo State out of the damages Caused by the previous Administration in the State.
It's has been a long lasting tradition for a state governor to appraise works, contributions by his appointees, this is to ensure that the right pegs are put in the right holes, and also allow others with good intends, experience to come in, in order to achieve the set goals of any State, in which i believe that the action of our governor is in tandem with common practice.
I enjoy all lovers of good governance to embrace the good work that our amiable Governor His Excellency Engr Seyi Makinde is doing, while we keep supporting him in prayers and in our various capacity as leaders, indegenes of Oyo State, "Ki oyo le da, a so wopo gbogbo wa ni oo".