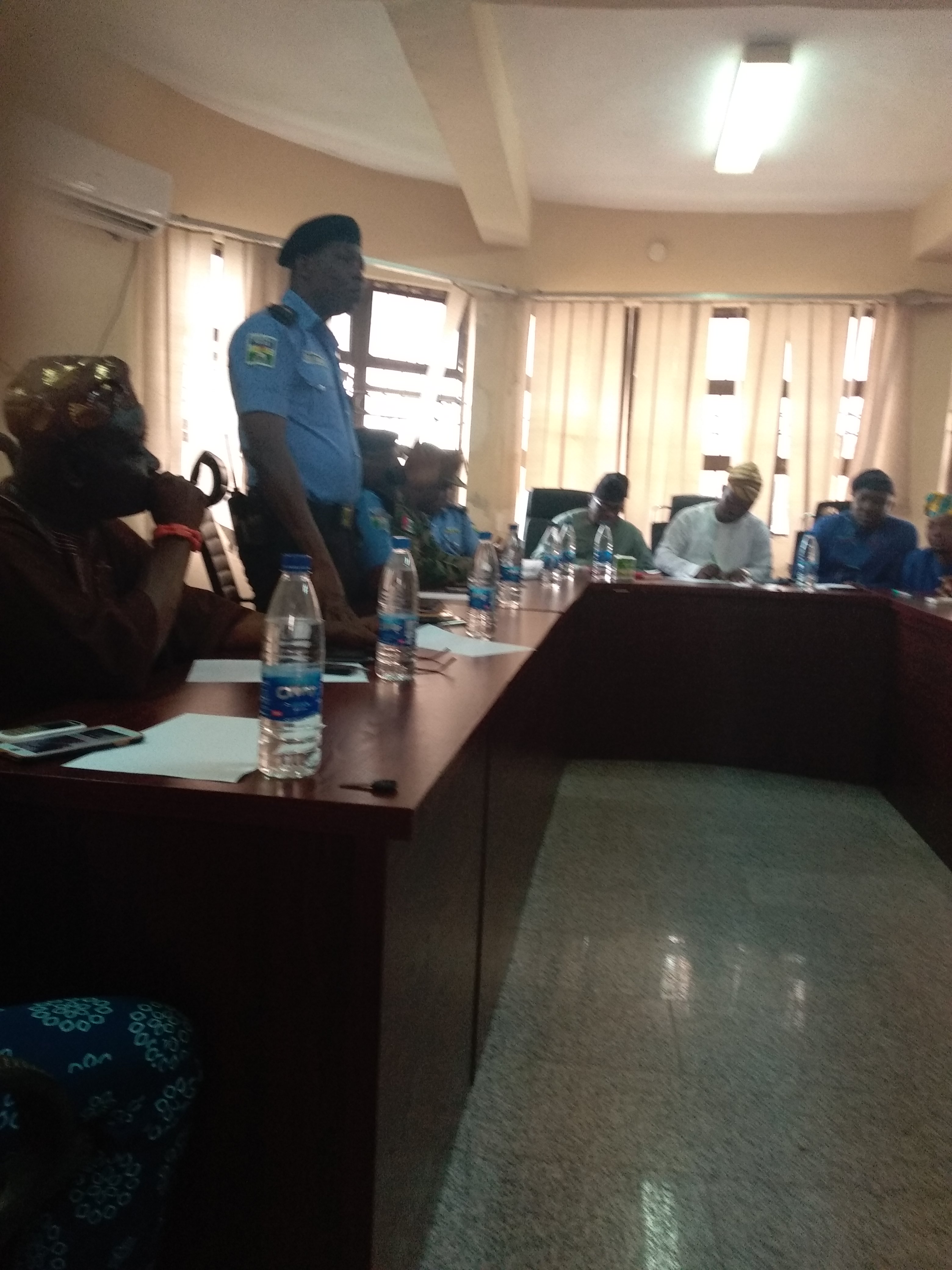 Hon. Akinajo, Security Agencies, Returns Long Lost Peace In Constituency
It was an history made by Ibadan North East constituency 1 elected state honourable, has he in conjunction with Oyo State security agencies, communities leaders and group heads in a close door meeting ended long years of violence recording in some parts of North East and South East.
Thou, it was an herculean task for past oyo state governments and political office holders in Ibadan North East Local Government Area of Oyo State to settled the years of rivalry between the neighborhoods Area Boys but Hon. Akinajo took the bull by the horns when the horrific activities of the violent youths in some area within his constituency can no longer be tolerated.
Communities like, Kobomoje, Oja'ba ( South East ), Kosodo, Oja'gbo, Ode-Aje, Labiran, Ogbori Efon and some other hot spots in Ibadan North East are known for deadly activities, especially during Egungun festivals and Streets carnival.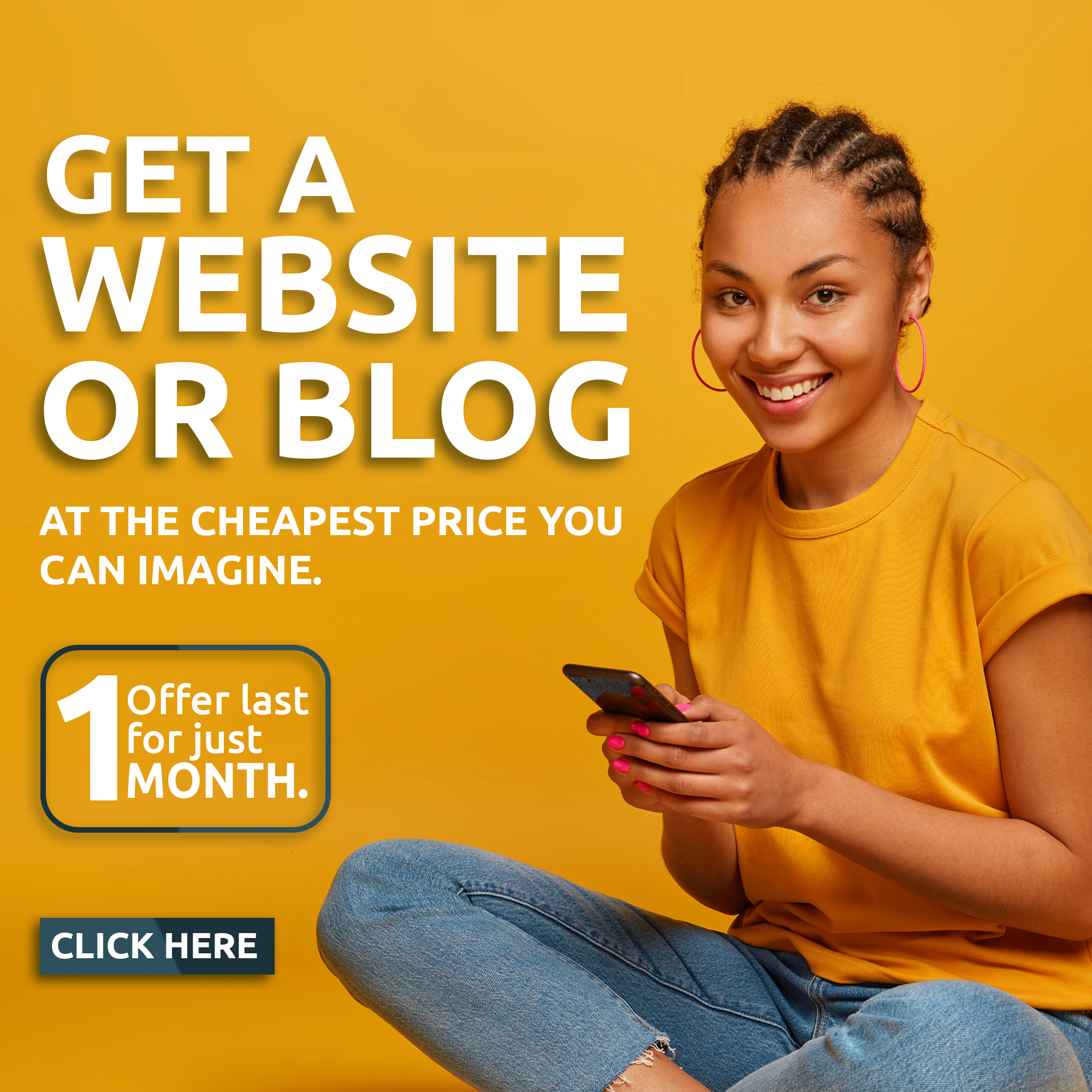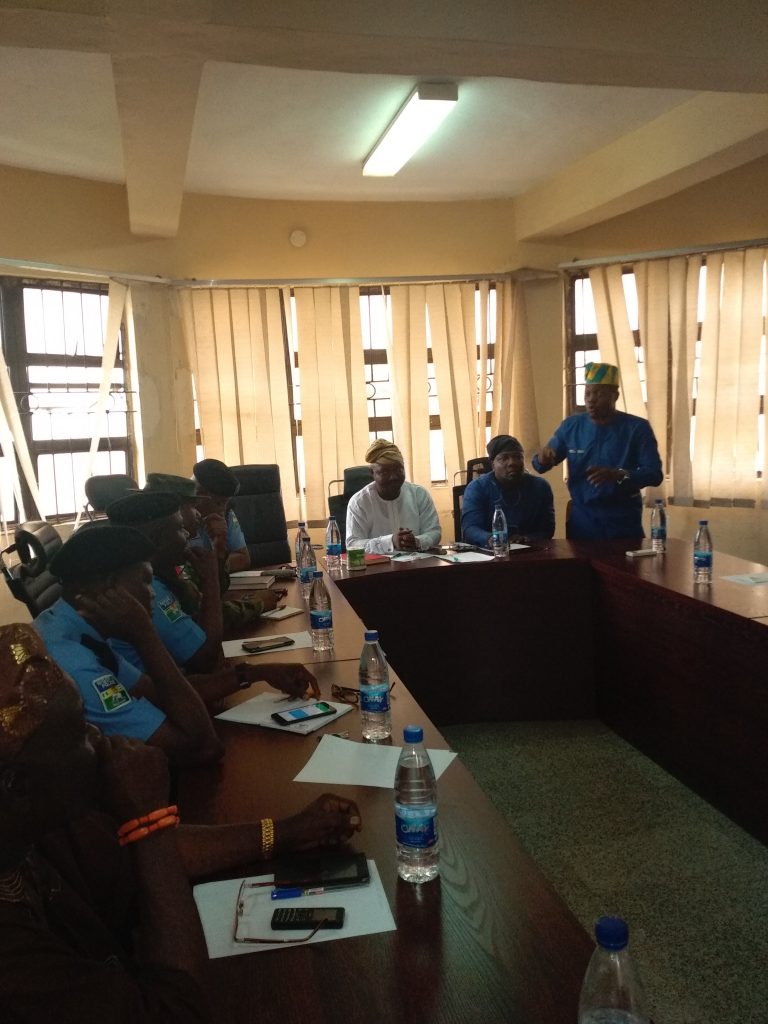 Citizenry living in aforementioned areas runs to live for another day, as hoodlums seizes any uproar moment to steal, burn down shops and to killed their arch rivals.
Recently, it was reported that a clash between two Area Boys from Ogbori-Efon and Kobomoje boys claimed lives.
Analyzing the causes during the peace meeting, Alahji Raimi a community leader, said street fights, shops burning and killings always erupted during Egungu festival and Street Carnivals mostly around June and December.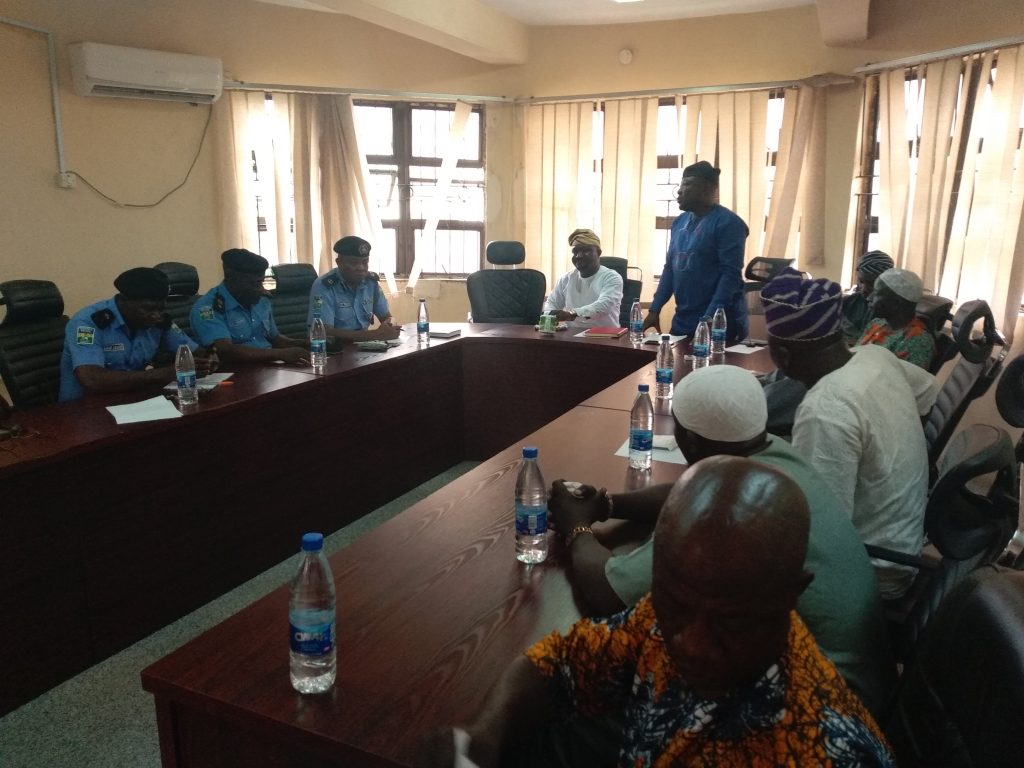 Captain I.P Uswar Operation Burst in his statement said, An Egungun festival or street carnival is just a festive occasion, marks by parades and sometimes special foods and other entertainment but miscreants had seized the loopholes of the organizers to unleash terrors in the society. The military man therefore warned the present suspected perpetrators to desist from such horrific activities or else will go for a likely journey of no return if arrested.
Returning lasting peace in the affecting communities, ACP Joseph Eribo AC Agodi Area Command commended the effort of Hon Akinajo for promoting peace, he advised the leaders from the communities to be their environment observers and serves as police informant, he hinted his men's readiness to be a keeper of any top information given.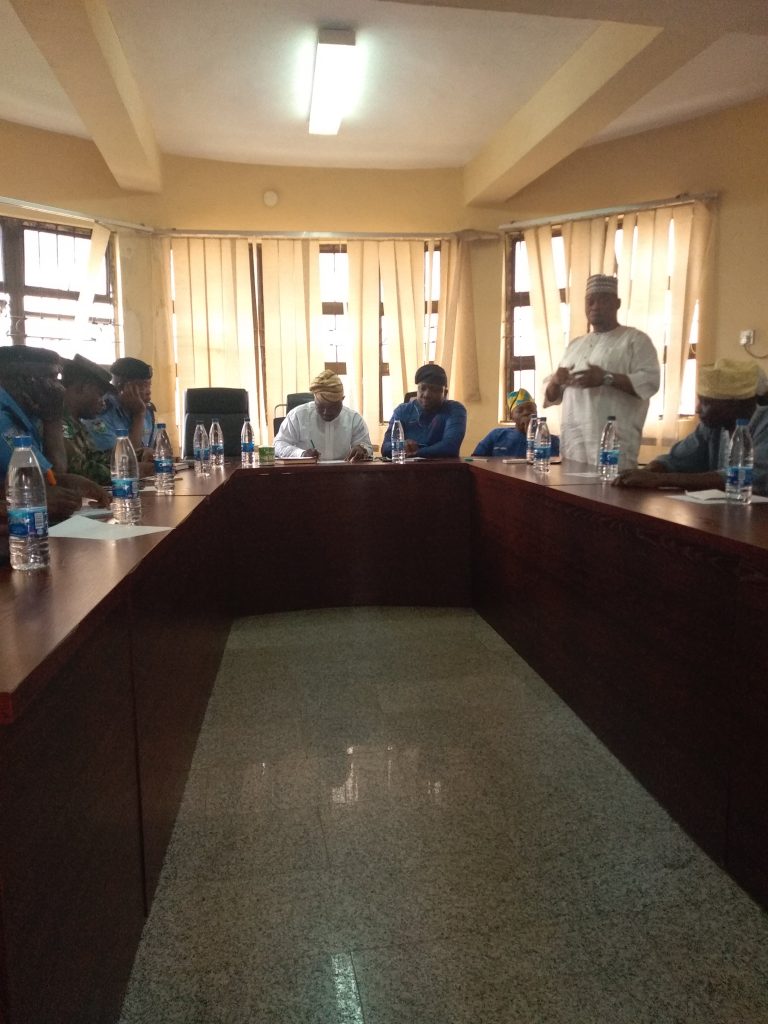 While addressing the press after the meeting, hon. Olamide Akinajo said, he called the peace meeting because it has got to a stage whereby people of his constituency can no longer walk on streets with open legs and sleep at night with eyes closed.
" securing lives and properties of my people is part of my campaign promises, they voted for me to actualize the dreams I had for them, now part of my responsibilities is to protect them.
" Some of my brothers, Mr Kazeem Omotoso "Abija" Olori Oloolu family, Egbon Lukman Adegoke ( Eegun Bamgbose ), Mr Wasiu Ganiyu " Aje " Mr. Mumini Alamu, Mr. Oluseye Ojuroye and others came for the peace meeting, we dine and wine together after, am happy, we are able to settled many riffs and got things right. No more Ija Igboro in my constituency" added with laughs.
Securities personnel presents at the peace meeting are: ACP Joseph Eribo AC Agodi Area Command, Captain I.P Uswar Operation Burst, SP Sam Adeniji Akande DPO Idi Aro Division, CPS Alabi Waheed DPO Agugu.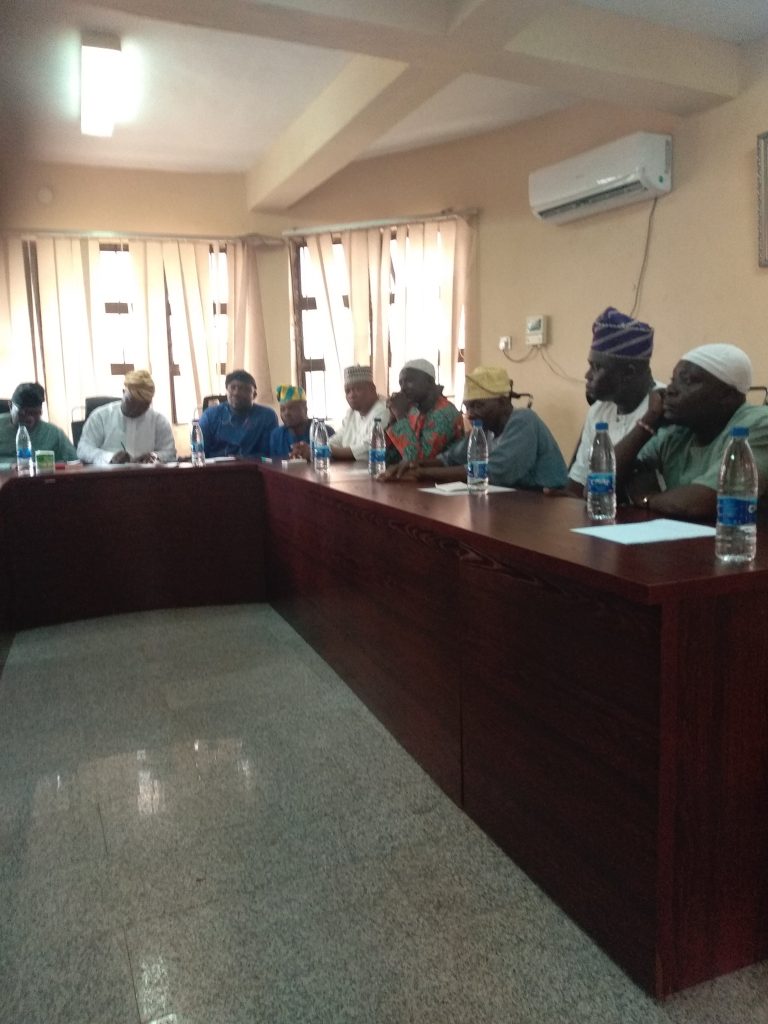 Communities leaders includes: Chief Amusa R.A Eleruwere, Laguna Basorun Ibadan, Alh. Raimi Baale, Comr. Taiwo Adesokan,
...For the latest news update, Subscribe to our Whatsapp Channel
(Click Here)
and join our Telegram Update Group
(Click Here)