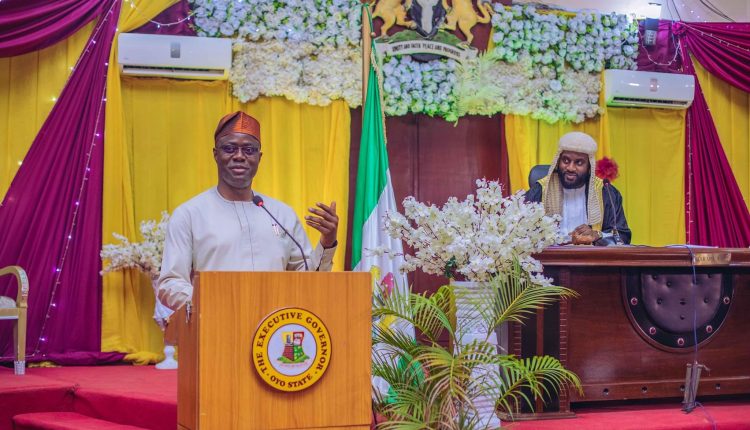 Full Text Of Gov. Makinde's Oyo State 9th Assembly Second Year Anniversary Speech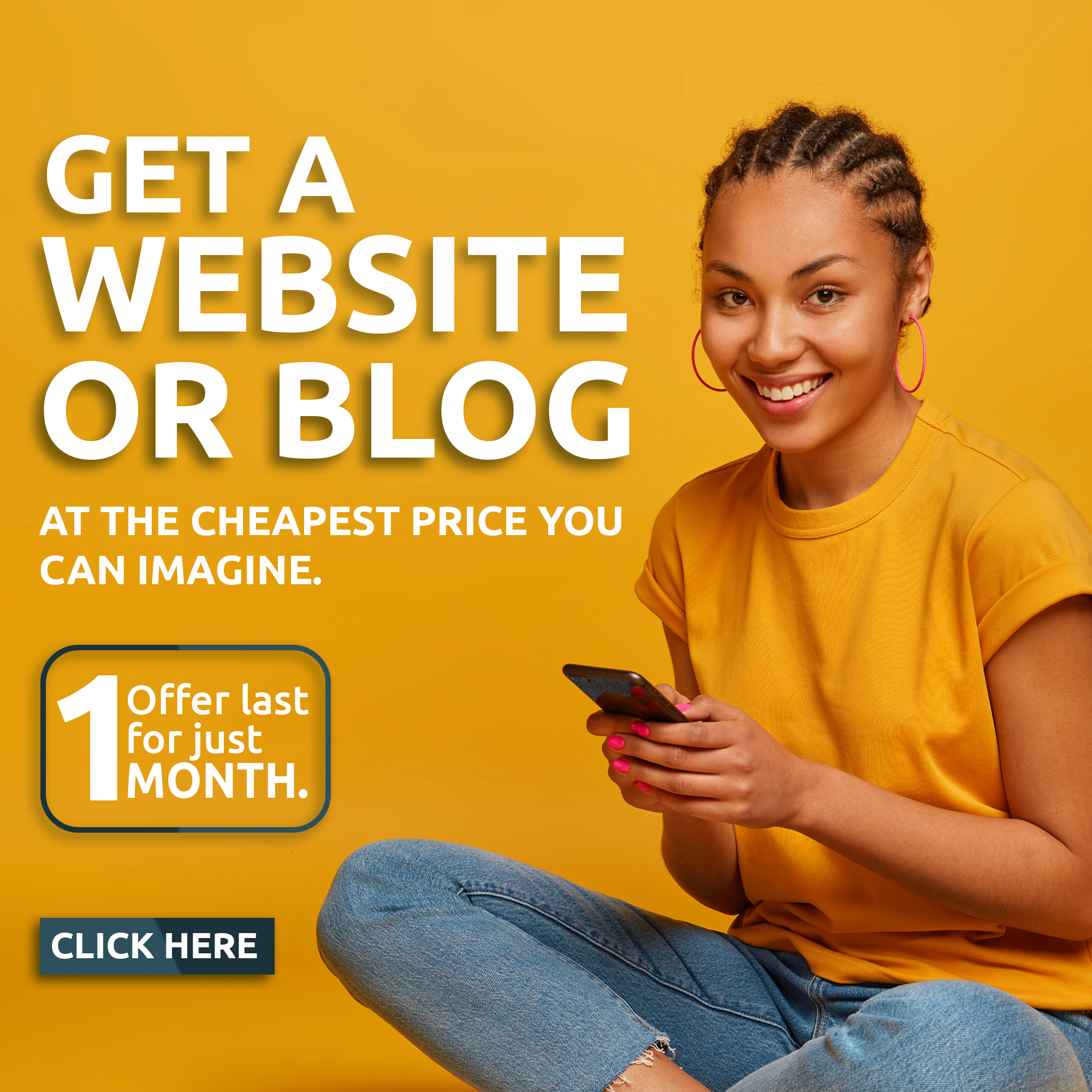 https://phisiobasic.com/9u7lxn10 STATE OF THE STATE ADDRESS BY HIS EXCELLENCY SEYI MAKINDE, THE EXECUTIVE GOVERNOR OF OYO STATE, ON THE SECOND ANNIVERSARY OF THE OYO STATE NINTH ASSEMBLY ON THURSDAY, JUNE 10, 2021
https://www.balitrips.com/bn9trgiay  
https://www.aimilpharmaceuticals.com/ex3wjw2 It is a privilege to be with you honourable members on this second anniversary of the Oyo State Ninth Assembly.
http://www.pigeons-france.com/hyxb6i9suj I want to especially thank you for the opportunity to share with you and the good people of Oyo State, a report of our activities in the past year in this State of the State Address.
Permit me to start by commenting on a salient issue that has affected our people in the Ibarapa zone. Mr Speaker Sir, you were with us a few days ago when we went to Igangan to assess the damages caused by the attacks on our people. And we are determined to ensure that such an attack will not repeat itself again. For this reason, we are adjusting our security architecture to respond to our current situation.
Despite this, let me report that we have continued to prioritise the security of our people. In the past year, we have operationalised the Western Nigeria Security Network codenamed Amotekun. We held the passing out parade of 1,500 corps members and deployed them to all 33 local government areas of Oyo State. We set up a Security Task Force, which meets weekly to assess security threats and proffer solutions that would work for us. We have strengthened our security architecture by expanding the operations of the Security Control Room and City Watch facilities at the Oyo State Security Trust Fund Headquarters, Onireke, Jericho here in Ibadan. Right now, we can monitor activities at Mamu Village, on the Oyo/Ogun States border where we set up a Security Joint Force Base. We also supported federal security operatives by providing operational vehicles, communication gadgets, bullet-proof vests and other security equipment to facilitate their work.
We christened the past year the year of continued consolidation. This is because we continued to build on the gains of our first year in office. We have not deviated from our Roadmap to Accelerated Development in Oyo State 2019-2023. And so, our administration has continued to focus on the four pillars: Economy, Education, Healthcare and Security.
https://www.passion-outlet.com/kzhuqrj8ji We have continued with our economy first approach to governance. The prosperity of the people of Oyo State is the core driver of our policies and projects. Consequently, we are getting some of the best results of good governance in Nigeria.
http://tuvillanueva.com/n04fgu9vc We grew our Internally Generated Revenue by about 1 billion Naira each month. This gives us 12 billion Naira to plough back into the economy each year. We have invested these monies wisely in infrastructure development, especially in the construction of roads. I am happy to report that we have completed and commissioned the 65km Moniya-Ijaiye-Iseyin Road. Our people can now travel from Ibadan to Iseyin in a fraction of the time that they used to.
https://www.social360monitoring.com/qudm27y The Challenge-Felele junction is now wearing a new look. The junction improvements we did there have brought succour to the road users who used to waste valuable time in traffic.
http://grasshoppersoccer.com.au/t6p60gxnc3 The 21km Airport-Ajia-New Ife Express Road with a spur to Amuloko is about 60% complete. That road will open up new economic potentials in that axis.
https://cglegal.com/obny3pg We are reconstructing the 12km Apete-Awotan-Akufo Road. That project is due to be completed by the last quarter of this year, 2021. These are just a few of the major road projects we have embarked on in the past year.
We are building bridges, physical and metaphorical, ensuring that our people are linked by economic and social development.
https://www.yorkfeed.com/cbfyy8x For example, the 65m General Gas Flyover connects Akobo to Idi-Ape to Odogbo Barracks. It will be completed in the last quarter of this year.
Whereas the metaphorical bridges we are building are already making the people of Oyo State think differently. No zone in Oyo State is left behind, no sector is being overlooked, no group is being underserved. We feel a renewed sense of pride when we sing the words of our Oyo State anthem, "Asiwaju niwa, asiwaju niwa"!
https://slickforcegirl.com/2021/11/17/yekusx2u Mr Speaker Sir, Honourable Members of the House, in November 2020, we secured sole ownership of the Ladoke Akintola University of Technology (LAUTECH), Ogbomoso. Never again will we experience incessant strikes due to non-payment of salaries in that institution. We have also, more recently, fulfilled a second campaign promise to the students in that institution; we have reduced their fees by 25%.
https://www.aimilpharmaceuticals.com/v3wx1kx Granted, given all these expenditures, there is a need to continue to increase our revenue. We promised the people of Oyo State that we will not increase taxes, and we are determined to keep that promise. Instead, we are expanding our tax base. We are ensuring that persons in the informal sector pay their taxes and that these taxes come into the purse of the state government. We are also cutting down on waste. We have cut the running cost of government by 50%; our government overhead cost is down by over 12%.
We are resuscitating moribund industries. We concessioned the once-moribund Agbowo Shopping Complex, Ibadan and it is now being upgraded and reconstructed. The Pacesetter Asphalt Plant and Quarry, Ijaiye, which we handed over to concessionaires in May last year is now producing asphalt for the construction of our roads. We have just commissioned the reconstructed Oyo State Agribusiness Development Agency (OYSADA) Headquarters, Saki. We have given life to once-moribund cassava processing plants at Ilora and Ilaju. We are ensuring that these facilities will never go moribund again by putting them in the hands of the private sector while the government provides supporting infrastructure.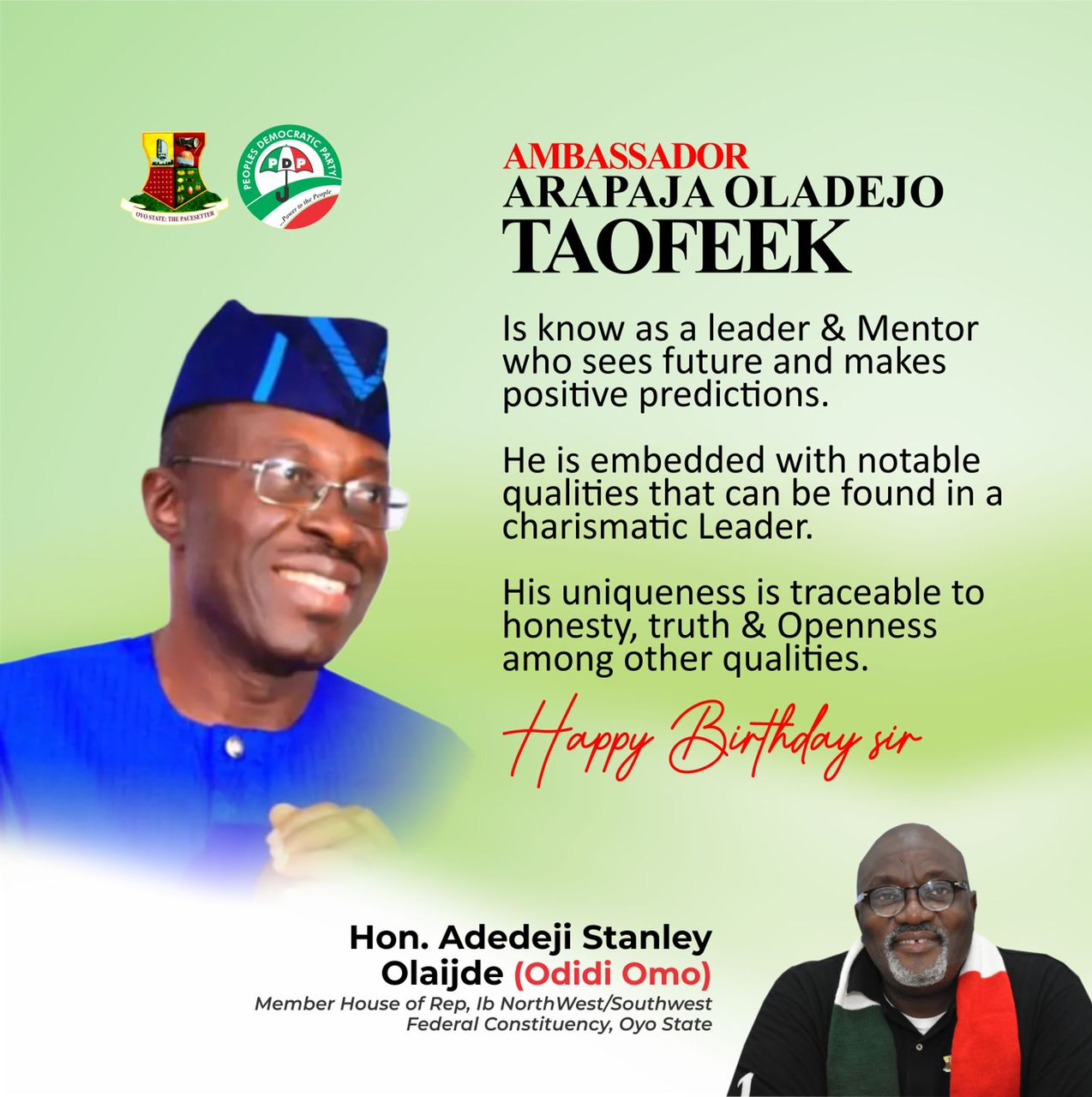 https://www.passion-outlet.com/xz1zuywfg Let me at this point reference one of the issues I raised during my last State of the State Address. I had updated you on the Akufo and Eruwa farm settlements which we proposed to convert into farm estates. Those farm settlements have now been contracted for conversion into agribusiness industrial hubs. In addition, we recently flagged off the construction of the Fasola Agribusiness Industrial Hub. The contractors are presently on-site and have promised that the project will be completed within a year.
http://tuvillanueva.com/5j7lx6tlk Mr Speaker Sir, time will fail me if I list all the infrastructural projects that we have embarked on in the past year. It is no joke when we say our administration is engineering a modern Oyo State.
https://www.balitrips.com/9zc1suv We handed over the newly reconstructed and upgraded Akesan Market to the traders. The facility now hosts 528 lock-up shops, 163 open shops, 3 warehouses, 1 cold room, a police post, an administrative block, a clinic, 2 toilet blocks (male and female), 2 car parks (one inside and the other outside) and 4 fire hydrants at each complex and industrial boreholes.
http://www.pigeons-france.com/dfysdoiv In the education sector alone, we completed over 300 projects. These include construction of 26 model schools, construction of 57 classroom and office blocks, renovation of buildings in over 70 primary and secondary schools across the state and more.
The health sector was not left behind. We awarded contracts for the renovation and upgrade of 299 Primary Healthcare Centres (PHC) across Oyo State. We are proud to say that in the shortest possible time, each of the 351 wards in Oyo State will have a standard and functioning PHC.
https://cglegal.com/shw5yu8xye0 Our secondary healthcare facilities are getting a facelift. Over the past year, we upgraded the Adeoyo Maternity Teaching Hospital, Yemetu; the Adeoyo State Hospital, Ring Road; Jericho Nursing Home, Ibadan; LAUTECH Teaching Hospital, Ogbomoso; General Hospital Aremo; and General Hospital Eruwa. We have procured and installed new equipment in these facilities, including ultra-sound scanning machines, High Dependency Units and state of the art laboratories.
https://www.social360monitoring.com/eqf4r5y We have sponsored an Executive Bill that protects our senior citizens in Oyo State and have followed this up with establishing the Geriatric Centre at the former Jericho Specialist Hospital building at Jericho, Ibadan. Mr Speaker Sir, Honourable Members of the House, let me use this opportunity to crave your indulgence to see to the speedy passage of this bill.
https://superleathershop.com/s0blh23q4d I cannot end this presentation without talking about our sportsmen and women who made us proud in the last National Sports Festival -Edo 2020. Oyo State placed 6th overall. The activities of these athletes strengthen our resolve to invest in sports. We envisage a future where major sporting events will be hosted in Oyo State. This is why we have embarked on massive reconstruction and upgrades of sporting facilities in all five zones of Oyo State.
https://www.yorkfeed.com/uode893 Ongoing projects are:
1. Construction of Mini Stadium Igbo-Ora, Ibarapa
http://salagala.cat/6ldhvg0007 2. Reconstruction of Olubadan Mini Stadium, Ibadan
https://paceptclinic.com/k0k69y2iakk 3. Upgrade of Durbar Stadium, Oyo
http://www.pigeons-france.com/0a43n7lxoa 4. Upgrade of Soun Stadium, Ogbomoso
https://superleathershop.com/sr19ajaa 5. Upgrade of Saki Township Stadium, Saki
6. Remodelling of Ebedi Township Stadium, Iseyin
Mr Speaker Sir, Honourable Members of the House, let me use this opportunity to invite you to join us next month at the newly reconstructed and upgraded Lekan Salami Sports Complex, Adamasingba. We will be commissioning that project as our darling Shooting Stars get the first feel of the turf.
Let me thank you one more time for this privilege. As you celebrate the second anniversary of this solemn assembly, my prayer remains unchanged: May we continue to work together for the overall good of the people of Oyo State. May the cooperation and togetherness that we have enjoyed so far continue to abide with us until we complete our tenure.
http://safetyspecialists.com.au/8f5fgfd04uc Thank you, and God bless you.