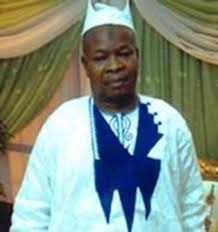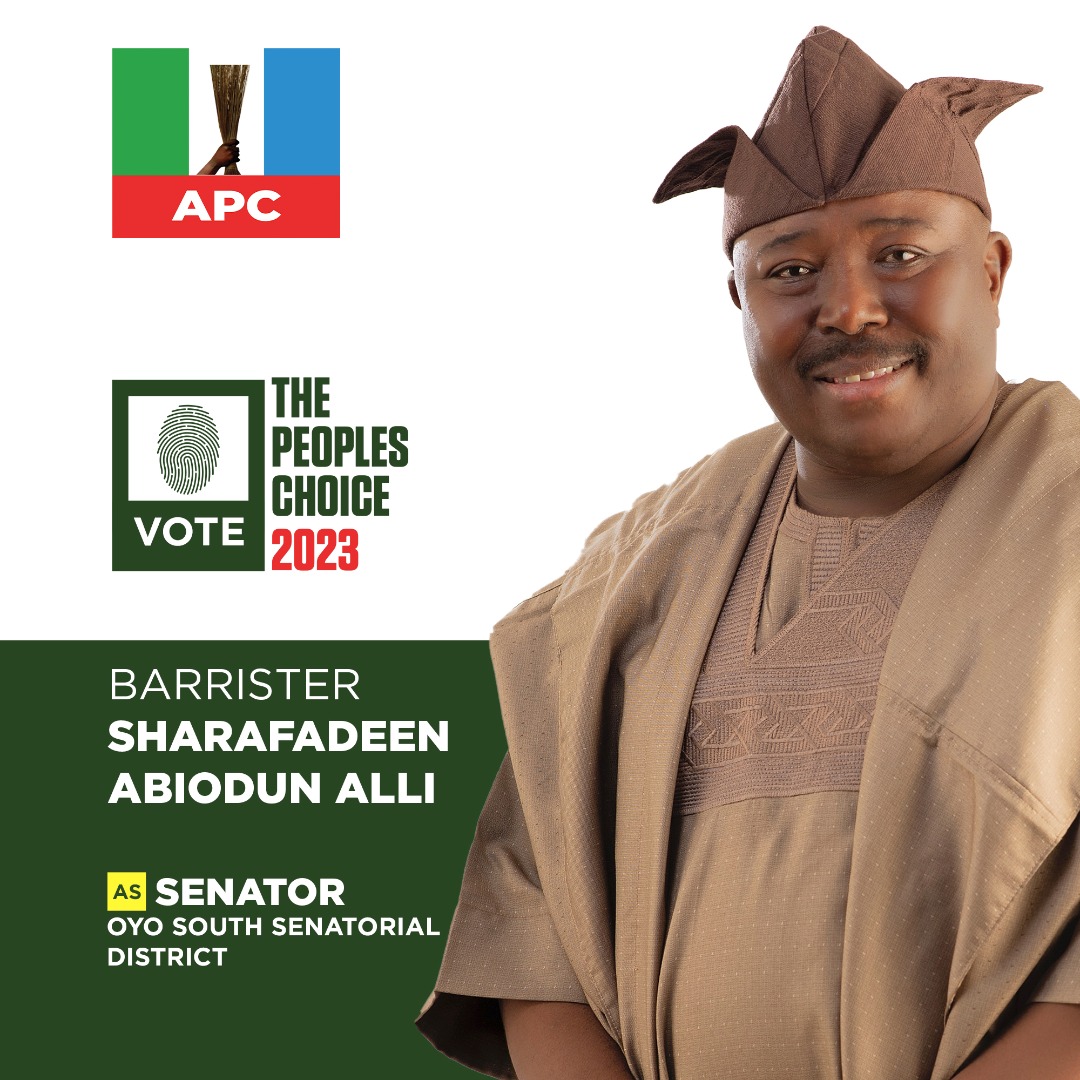 Arisekola: "A Half Of Ibadan Mistaken For A Single Person" | Adeolu Akande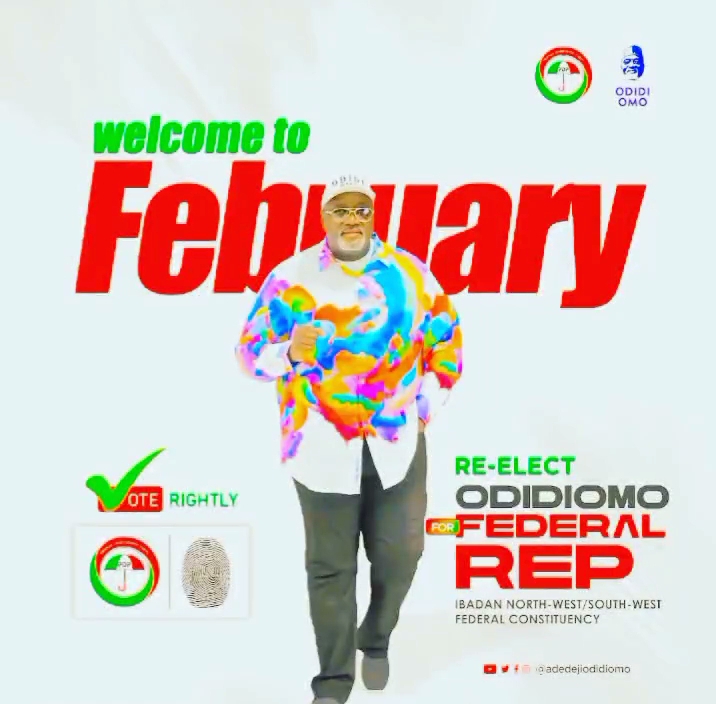 It is 6 years today that Alhaji Abdulazeez Arisekola Alao, the Aare Musulumi of Yorubaland, passed on. On his 73rd posthumous birthday, February 14th 2018, Professor Adeolu Akande, chairman of the Nigeria Communications Commission, NCC, did a tribute on him. It is re-presented today in memory of one of the most celebrated men to pass through this clime. 
Alhaji AbdulAzeez Arisekola Alao would have been 73 years old today. All roads would have led to his palatial residence at Oluwo Nla,Ibadan, for the big event. It would have been a celebration in the city because Arisekola was at the epicentre of the politics and social life of Ibadan. Arisekola qualifies, to adopt the words of that Yoruba wordsmith, Alhaji Odolaye Aremu, in parody, to be described as "Idameji Ibadan ti won pe lenikan" ( "a half of Ibadan mistaken for a single person").
My consciousness of the man Arisekola dated back to the mid-70s when he was a regular feature in the long playing records of the reigning musicians of that era – Chief Ebenezer Obey, King Sunny Ade, Alhaji Sikiru Ayinde Barrister and Alhaji Odolaye Aremu, to mention a few. The trio of Alhaji Arisekola Alao, Chief Akanni Aluko and Chief Adeseun Ogundoyin dominated the social scene like the roaring lions dominate the jungle.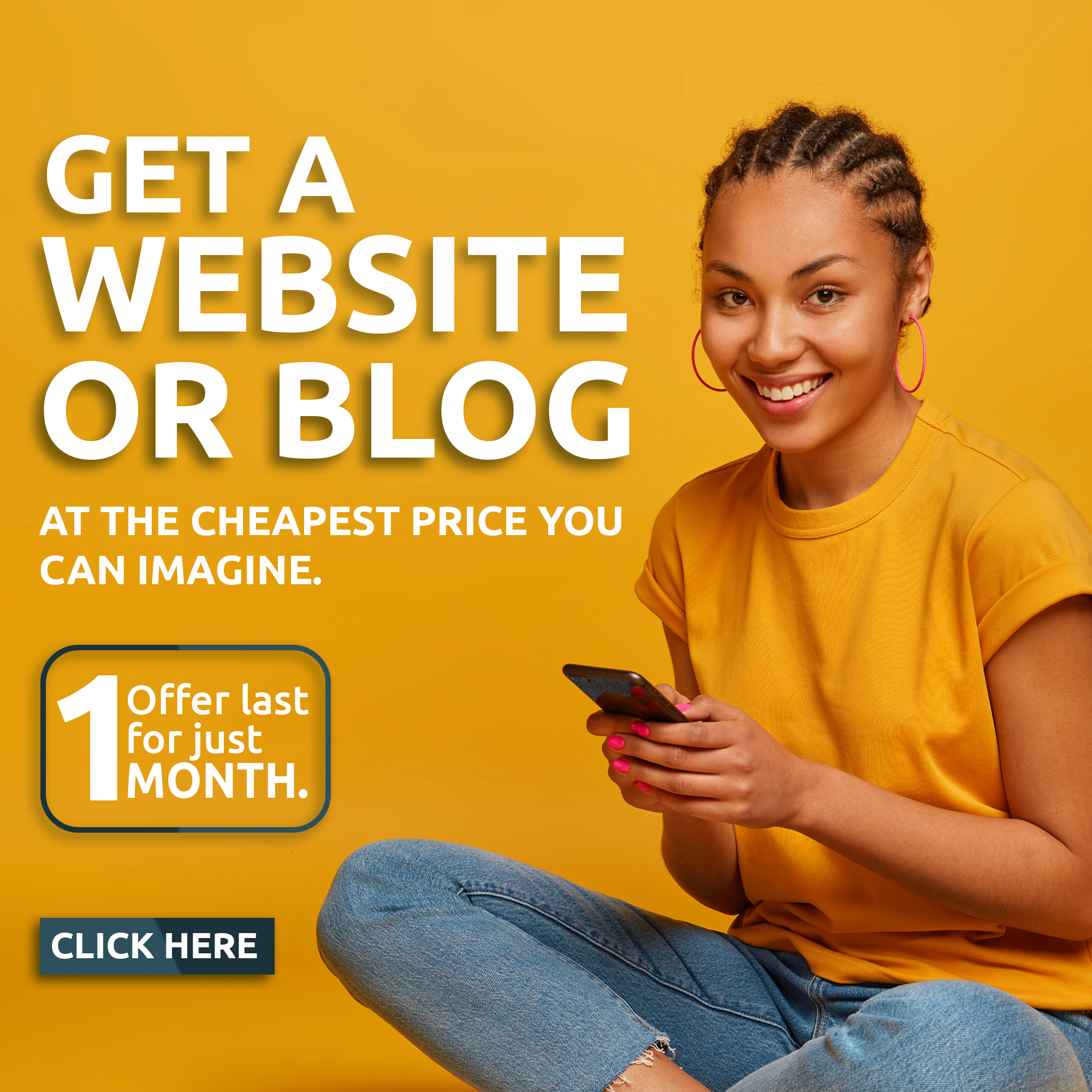 That was before he exited the social circuit for the Islamic world. Arisekola became the Aare Musulumi of Yoruba land in 1980 and devoted the vigour and energy with which he dominated the social scene as the celebrated Oyinbo oni Datsun to the service of Islam.
Only few men in these parts had "romanticised" wealth like the way Arisekola did. The very few men in this privileged tribe included Chief M.K.O Abiola and much earlier, Candido Joao DaRocha, the Ijesha man whose name became a synonym for wealth.
I met him for the first time about 1992. My celebrated and heavily decorated editor at the Sunday Tribune, Folu Olamiti took two of his reporters, Wale Adebanwi, now Rhodes Professor of Race Studies at the prestigious Oxford University, United Kingdom and myself on a visit to the Aare Musulumi. He had reportedly requested to meet these two reporters whose stories had become permanent features on the front pages of Sunday Tribune. We met him at his residence on the exclusive Rotimi Williams Street in Bodija, Ibadan. It looked uncompleted from the outside, but the interior was classic luxury.
"O ni temi", he enthusiastically thumped our palms in turn to welcome us to his presence. Nothing prepared me for the experience. He was in a white T-shirt and white shorts. Very small in stature and very much younger than the man one imagined under the big turban and very expansive and heavily embroidered babariga that was his trademark.
He was a very friendly and chatty man. He moved from one topic to another, emotionally expressing strong views on each one. I cannot recall the subjects of discussion that evening but I still recall how his face brightened up as he marshalled his arguments in Ibadan dialect in the chat with our editor. There was no pretext. He took it upon himself to serve us drinks, moving from one person to the other. He intermittently sat on the floor as he enjoyed his conversation with Olamiti.
Arisekola sent Christians on pilgrimage to Jerusalem
In later encounters, I marvelled at the congruence of the Christian and Islamic faith in the residence of the Aare Musulumi. He was an Islamic leader but was actively involved in the determination of the leadership of many Christian groups and associations. He was involved in nominating members into boards of christian organisations and was yearly sending hundreds of christians on pilgrimage to Saudi Arabia. He didn't need to go in search of such role. They brought such roles to him. So was it with Islamic groups, student unions, labour groups, the traditional institutions, musicians, artists, artisans. Name it.
Arisekola was Philanthropist of all times
There are very few men in this clime who are as generous like Arisekola. No wonder his house was the melting point of Ibadan. If there is a prominent personality in Ibadan you have not seen for a considerable length of time, you are most likely to meet him during a casual visit to Arisekola's residence. His residence was a magnet of sorts.
His generosity is as legendary as that of Mansa Kanka Musa of the Mali Empire fame. Sen. Abiola Ajimobi, the governor of Oyo State, is never tired of recalling his first encounter with Arisekola after his (Ajimobi's) sojourn in the United States of America. According to him, he had attended a party in Ibadan where a guest dominated the entire scene by spraying musicians and guests alike with crisp new Naira notes. Just coming from a clime not conversant with such display of wealth, he enquired who the person was and everyone around chorused, "Oyinbo o ni Datsun" ("The Datsun merchant").
That was one leg of the story. The second leg which Arisekola always enjoyed, as the governor – known for his gift of the garb – often tells the story, was that Arisekola spent so much money that night that those of them who came to the party with girls could not get all the girls to go back home with them. "No one knew how the girls vamoosed", he would assert to Arisekola's loud guffaw.
"We sprayed Sunny Ade and borrowed the money to spray again, using our wristwatches as collateral"
But that was before he became the Aare Musulumi of Yoruba land. Arisekola was to say in one of our encounters that it was his appointment as Aare Musulumi that rescued him from the social circuit. "We were reckless with money", he said on one other occasion as he relived with nostalgia, his youthful exploits with another comrade in the social circuit in the 1970s, Chief Abiola Ogundokun. "We would spray all the money we took to a party on Sunny Ade, then remove our wristwatches and use them as collateral to borrow extra money from Sunny Ade and spray him with the money all over again. We only retrieved our wristwatches after visiting the bank on Monday to collect more money, again for Sunny Ade.
Arisekola belonged to no party but all parties…
Arisekola was not a politician if defined by membership of a political party. He didn't need one because he belonged to all political parties. In the Second Republic when he strongly identified with the National Party of Nigeria (NPN), Arisekola was a major financier of the personal lifestyles and political aspirations of many leaders of the rival Unity Party of Nigeria (UPN). Until his death, he sponsored the aspirations of politicians of different and indeed rival political parties. He financed all parties in all elections. You only know his preference by identifying who received the highest financial support from him. In one instance, Arisekola, in support of a gubernatorial candidate, set up his own campaign team and handed over to them N30 million each day of the 40 days preceding the election. In another election, he procured 25 new vehicles for the campaign train of a gubernatorial candidate even when his associates claimed that he was the biggest financier of the rival candidate.
He was one of the privileged few who washed Kabbah, Islam's holiest Mosque, every year
Arisekola's uncommon generosity did not miss the attention of the Islamic world. He was one of the very few personalities from across the world granted the privilege of partaking in the washing of the Kabbah by the King of Saudi Arabia and custodian of Islam's holiest mosque. It couldn't have been different for a man who in one of his last years reportedly took about 500 pilgrims to Saudi Arabia, paying for their transportation, accommodation and providing them other sundry allowances.
Arisekola kneels to speak with mother on phone
Though a great man, he gave a lie to the saying that "looking at the kings mouth, you will think he never sucked his mother's breasts". Arisekola virtually worshipped his mother. He kneels down when he speaks with the mother, even on phone. He said it was not excessive because a mother who bore the pains of birth deserved to be worshipped. He said the only person whose love never waivers for a man is the mother.
Arisekola and Adedibu
There is no arguing the fact that Arisekola's greatest ally in politics and in the affairs of Ibadan was the strongman of Ibadan politics, Alhaji Lamidi Ariyibi Adedibu. Between the two men are stories that will easily stroll into the pages of World's Hilarious Stories.
Adedibu suspends prayer to welcome Arisekola and explains…
One of the most celebrated is Arisekola's visit to the Molete residence of Adedibu. Adedibu was in the middle of his Sallah prayer when Arisekola walked in. He promptly suspended his Sallah to attend to his visitor. When he was asked why he did so, he responded that his prayer point was for God to give him money. Arisekola's coming was the evidence that the prayer had been answered because Arisekola never walks alone; he was always heavily laden with money. "If Arisekola should leave, God will punish me that he had answered my prayer but I refused to accept it!" He said he has been thought that any prayer observed when your mind is diverted is a waste of time. He said his mind could not be in the prayer fearing that Arisekola might leave.
Adedibu and Arisekola's Zoo
There is a more hilarious story of Adedibu and Arisekola's Zoo. Arisekola had decided to set up a zoo in his new palatial residence at Oluwa Nla. Adedibu volunteered to get the lions from Senegal. When after a long wait and several entreaties it appeared no lion was going to be delivered, Arisekola became agitated. Informed of Arisekola's worries, Adedibu walked into Arisekola's residence and volunteered; "Aare, ati na owo awon kiniun re o, bo ba ju awa na sinu zoo k'awon ara Ibadan o ma wa wowa mbe" (Aare, we have spent the money you gave us to buy lions from Senegal. You may wish to throw us into the cage so that the people of Ibadan can come to watch us as they would have come to watch the lions). Both old men had a very hearty laughter. Their friendship continued.
Arisekola believed Ibadan is God's own city
Arisekola's greatest passion was for Islam and Ibadan. I have not met any Ibadan man who has as much pride in his Ibadan ancestry as Arisekola. His world revolved around Ibadan and everything that symbolised the great city. He celebrated Amala and never shied away from telling anyone who cared to listen that he never ate rice but could eat Amala, the staple food of Ibadan, three times a day. He gave up the social circuit on becoming the Aare Musulumi in 1980 but until he breathed his last in 2014, he never resisted gesticulating on his seat anytime he heard his favourite song devoted to the glory of Ibadan by his friend, Ebenezar Obey ; " Oluyole o lanlo,nile Azeez Arisekola…Arisekola dahun si se, yeeeeee dahunsi o, Oke'badan dahunsi o…"
Arisekola's 73rd birthday celebration would have provided the platform for Ibadan to discuss and possibly amicably resolve the fledging Olubadan Chieftaincy dispute. But as the Yoruba say, ina dile lehin asun isu je (The fire place is left in silence as the roaster of yam is away from home).
Arisekola, Abacha and Abiola
Like every mortal, Arisekola had his weaknesses and trials. The most threatening to his white garland was his uncompromising support for the government of his friend, General Sani Abacha, in defiance of the popular Yoruba support for the sanctity of the June 12 election won by another friend of his, Chief M.K.O Abiola. Alhaji Adedibu once opined that Arisekola survived his trials because he lived a life of prayers and generosity. "Bi abere Aare ba mo so'mi okun, Olorun a ma ba mu ntori aadua ati itore aanu re po…" ("If Arisekola's needle drops in the middle of the ocean, God retrieves it for him because he lives a life of prayers and charity").Such efficacy of prayers is open to conjectures. But as for the power of generosity, a former Deputy Senate President of Nigeria shares Adedibu's belief when, in another context, he propounded what he jocularly calls one of the theories of Nigerian politics; "Any problem money cannot solve, more money will solve it".
Arisekola and Ibadan generosity
Arisekola's unequalled generosity is one reason Ibadan will not forget him in a very long time to come. He touched so many lives probably in a way no other person has ever done in the ancient city. Yet, Ibadan itself is a city of cheerful givers, whose people pride themselves by saying, "b'owo ba ku kobo kan l'owo mi, ma a fi s'omo Ibadan lalejo, omo 'badan o je baun". ("I will not spare my last kobo to entertain an Ibadan man because Ibadan people themselves are cheerful givers").
Arisekola was more than "first among equals" in the matter of generosity. In the words of Odolaye Aremu, Arisekola was "the big umbrella that provided shade for the people of Ibadan" (and beyond).
May God forgive his shortcomings.
...For the latest news update, Subscribe to our Whatsapp Channel
(Click Here)
and join our Telegram Update Group
(Click Here)