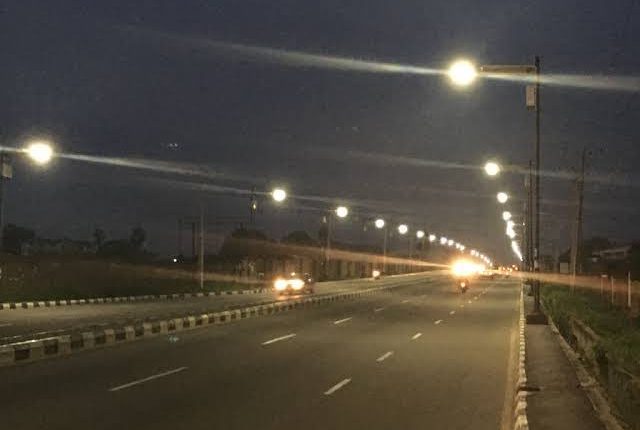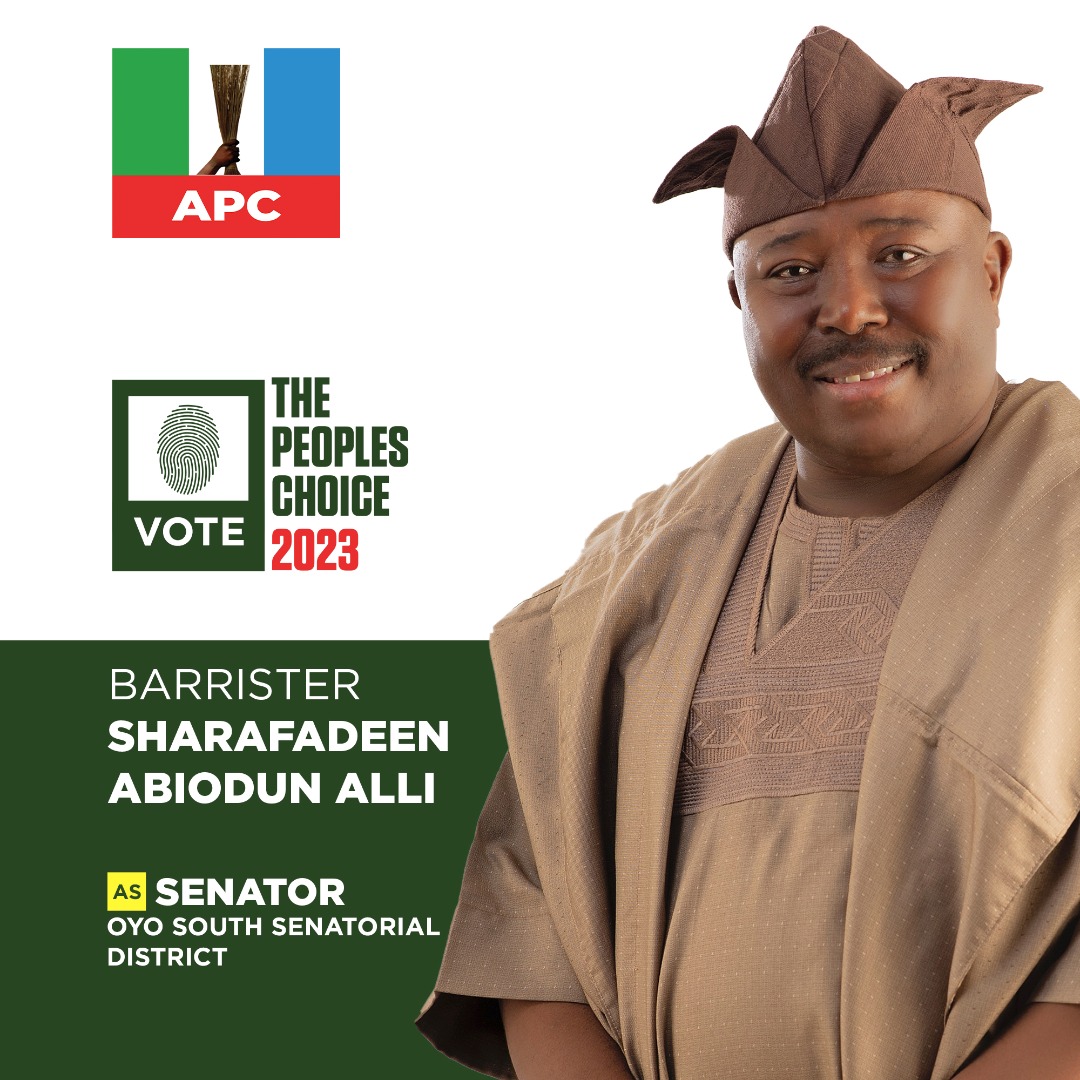 Why Oyo Light Up Streetlights Not Functioning – Commissioner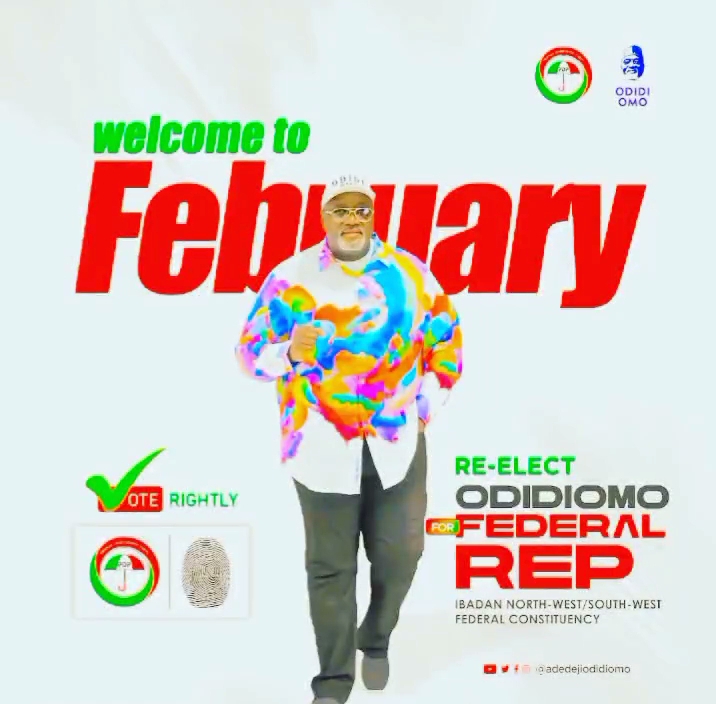 The Oyo state Commissioner for Energy & Mineral Resources, Temilolu N 'Seun Ashamu has explained the main reason why Light Up Oyo project has been experiencing technical challenges in recent days.
Asamu in a made public announcement said the state government already aware of the nonfunctioning of the errected Streetlights expecially in Ibadan and Oyo cities, assured the residents that the technical issues will be restored soonest.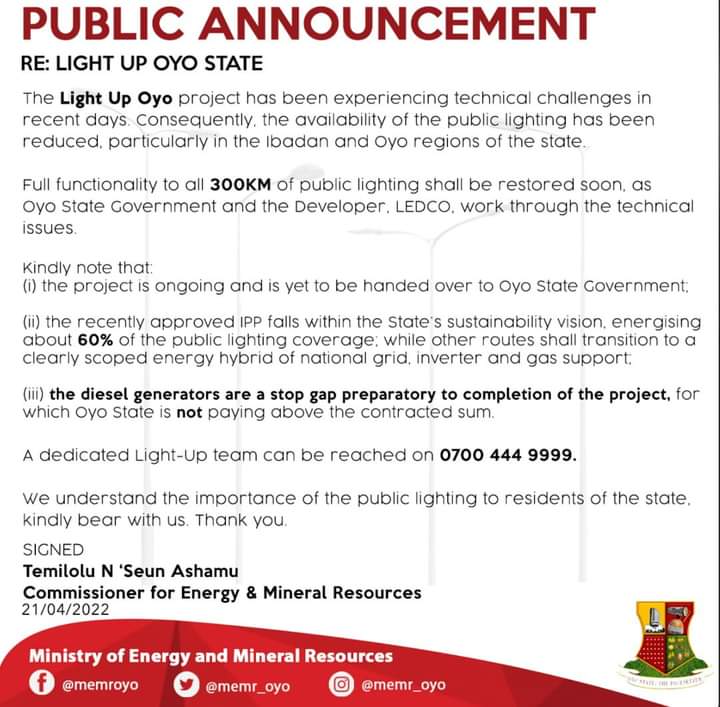 Announcement read: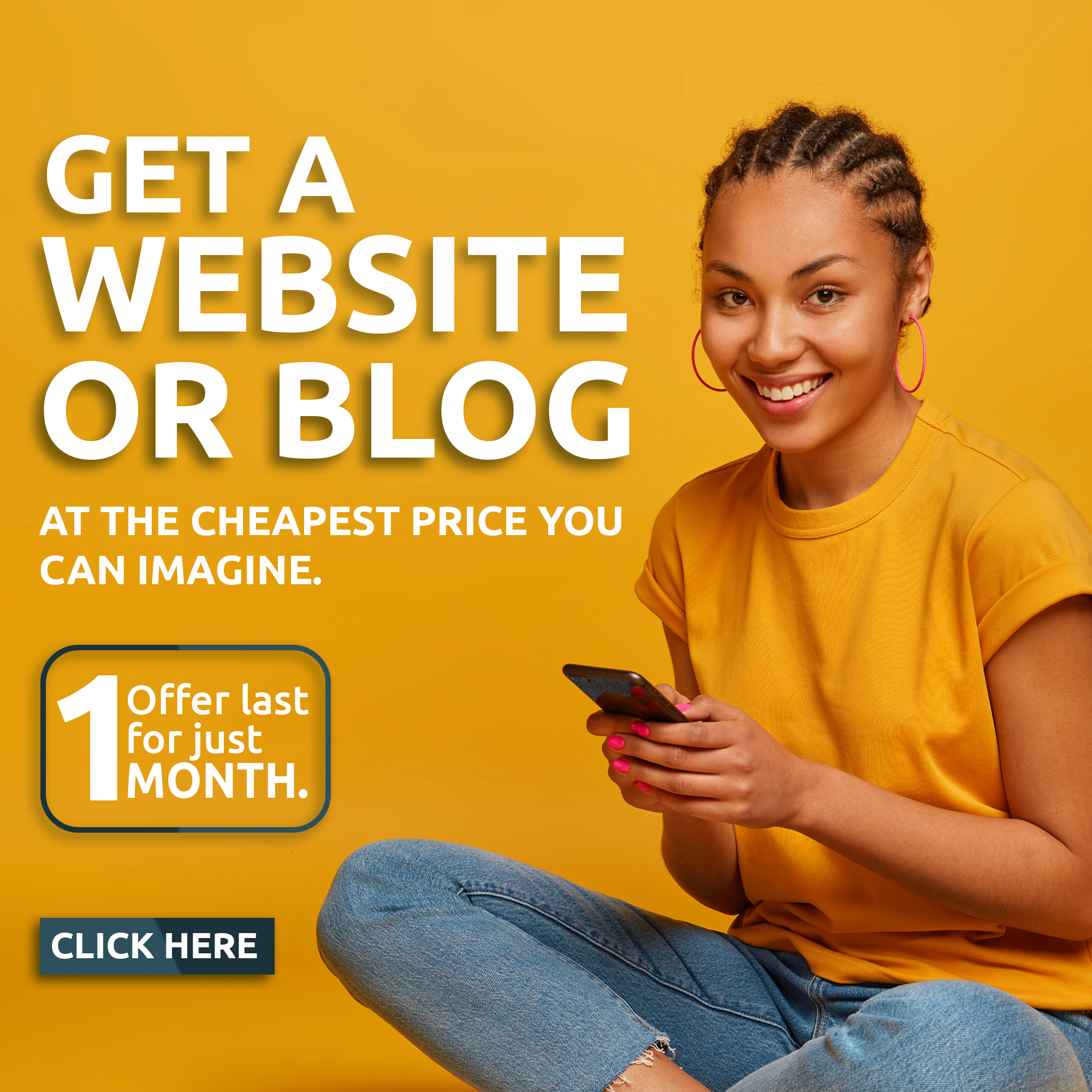 PUBLIC ANNOUNCEMENT
RE: LIGHT UP OYO STATE
The Light Up Oyo project has been experiencing technical challenges in
recent days. Consequently, the availability of the public lighting has been reduced, particularly in the Ibadan and Oyo regions of the state.
Full functionality to all 300KM of public lighting shall be restored soon, as
Oyo State Government and the Developer. LEDCO, work through the technical
issues.
Kindly note that
(1) the project is ongoing and is yet to be handed over to Oyo State Government,
(ii) the recently approved IPP falls within the state's sustainability vision, energising
about 60% of the public lighting coverage, while other routes shall transition to a
clearly scoped energy hybrid of national grid, inverter and gas support.
(iii) the diesel generators are a stop gap preparatory to completion of the project, for
which Oyo State is not paying above the contracted sum.
A dedicated Light-Up team can be reached on 0700 444 9999.
We understand the importance of the public lighting to residents of the state,
kindly bear with us. Thank you.
SIGNED
Temilolu N 'Seun Ashamu
Commissioner for Energy & Mineral Resources
21/04/2022
...For the latest news update, Subscribe to our Whatsapp Channel
(Click Here)
and join our Telegram Update Group
(Click Here)