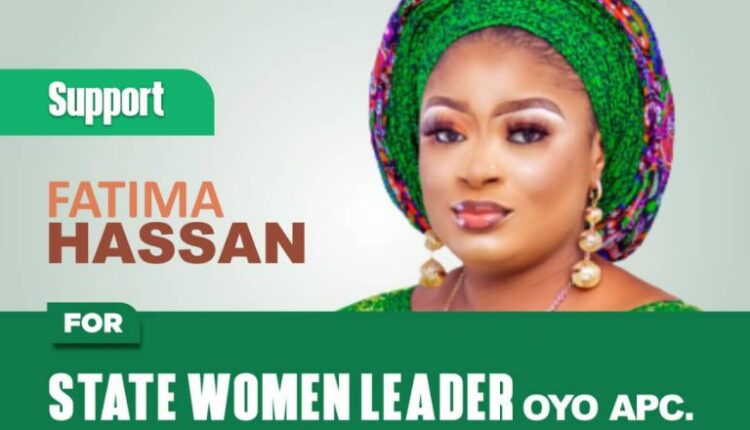 Why I Want To Become Oyo State APC Women leader – Late Ajimobi's Aide, Fatima
A former special adviser on Student Affairs to ex Oyo state governor, Late Abiola Ajimobi, Fatima Hassan-Adeleke has declared her intention to contest for State Women Leader of the All Progressive Congress (APC), stated reasons.
Fatima, made this known during a recent press briefing in Ibadan.
Young Fatimah explained that, her education and political experience will be helpful for her in mobilizing women voters and support for the party and its candidates during elections.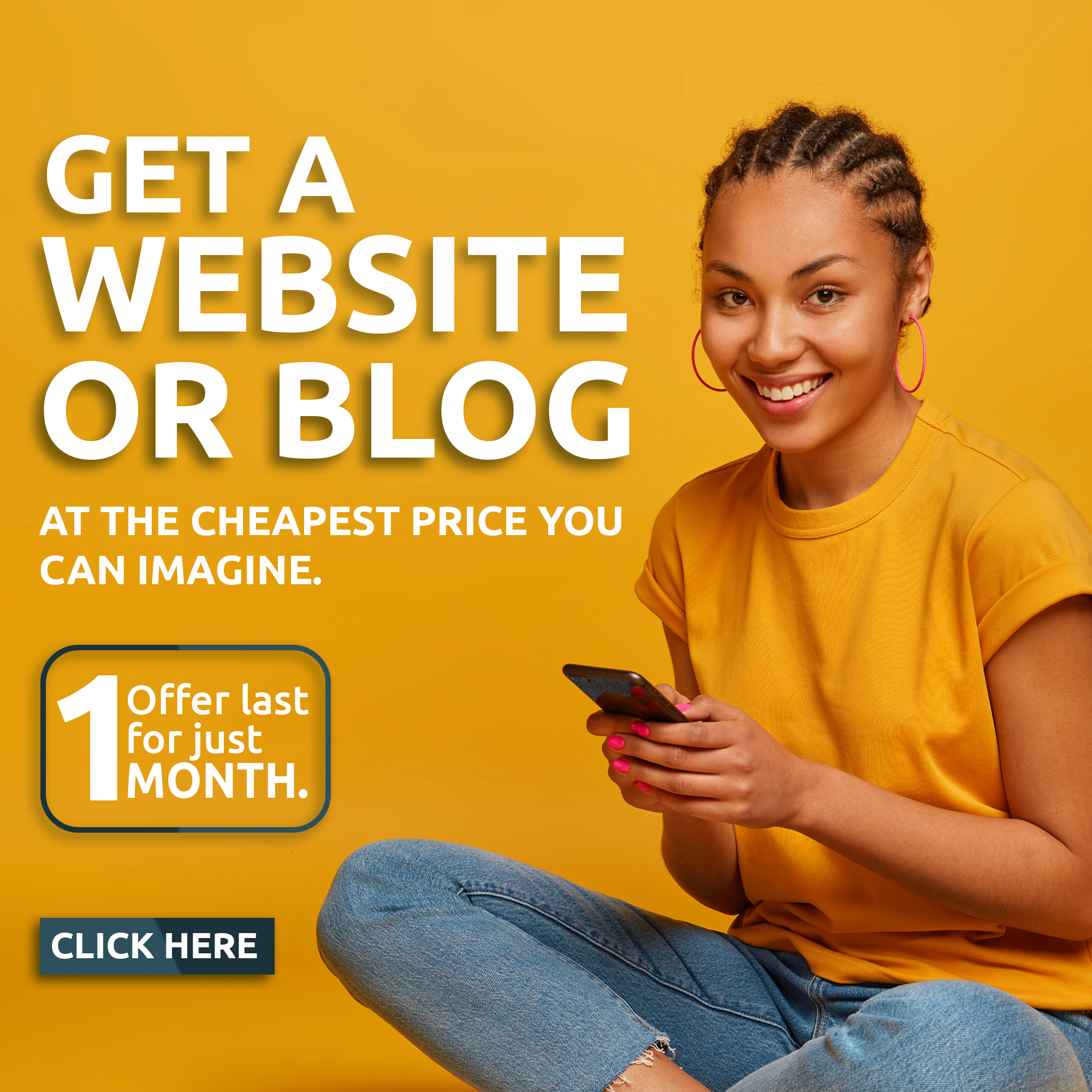 " Thank you all. I am Fatima Hassan by name. A proud and bonafide member of the only responsible, responsive and ideological political party in Nigeria, All Progressives Congress (APC). I am from Ibadan North West Local Government Area precisely Ward 03, Unit 05. Within the span of my career in politics, I have been involving actively in the activities of our great party and ensure that, the stated mission and vision is achieved maximally.
Tell us about your antecedent in the APC and your educational qualifications.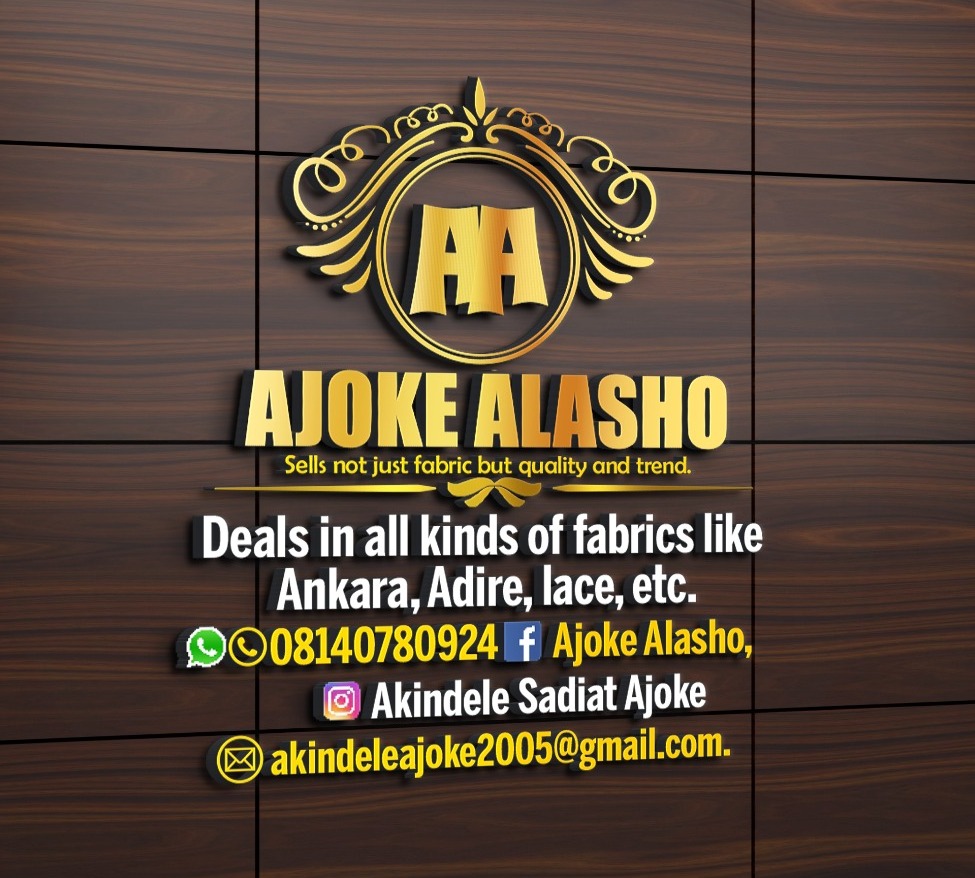 I am an active and card-carrying member of the All Progressive Congress. During the administration of our great leader and architect of modern Oyo state, I was appointed as Special Adviser to late Governor Abiola Ajimobi on Student Affairs. Aside this, I was also the Former Coordinator APC-Young Women Forum Oyo State, Coordinator Young women in politics forum Oyo State.
In addition to this, I was appointed a member of the Youth Presidential Campaign Council for the last conducted general elections which saw scores of our people elected in the state for 2019 general elections.
More so, I have served as Member, contact and mobilization committee for the National Progressive Youth Conference which was the maiden edition in the history of our party. The event which was held in International Conference Centre Abuja was attended by Mr. President and other distinguished leaders of our dear party.
Regarding my educational background. I earned a B.A Education (English) from the reputable and most outstanding Obafemi Awolowo University, Ile-Ife for my first degree and M.ED (Masters in language Education) from the prestigious University of Ibadan (First and the Best Institution in Nigeria).
Why do you want to become Oyo APC Women leader?
My intention is to bring a new approach into how the women wing of APC is being run. A kind of approach that brings about mobilization of women for effective political participation. That advocates within the party on issues of particular concern for women constituents and women party members. To bring about party reforms that will remove barriers so women can become leaders and ultimately achieve elective office. Also, mobilize women voters and support for the party and its candidates during elections.
Don't you think you are too young for that?
I am not too young because the future is now and we its leaders are ready. As an advocate for gender equity and youth inclusion in governance, I believe we are the next generation of leaders. Moreso power is not given, it is taken and the time is now. We are changing the narrative.
If you win, you are going to be the youngest to occupy such position. How do you hope to relate with the older women who populate the women wing of the party?
The older women have actually set a pace for the young women and there is a Yoruba proverb that says 'Ti omode ba ni aso bi agba ko le ni akisa bi agba'. So we will work together and tap from their wealth of experience. They will also take advisory roles; our older women are dear to us.
There are many older women in politics than your age-mates. How do you hope to mobilize them to join the APC?
As coordinator APC young women forum and coordinator young women in politics forum Oyo State, mobilizing young women to join APC is something I have been doing for years. I have been a staunch advocate for young women involvement in politics. So moving forward i plan to do better.
Married Fatima Hassan Adeleke listed some of her political and women gender activities which included :
– In 2017, I carried out a peer education and leadership training for young women
– In 2018, I organized an advocacy rally for more young women to participate in politics. It kicked off at Agodi gardens with about 300 young women and stopped at Bodija market.
– In 2018 again I organized a meeting/ mentoring session for Young Women at Jericho mall. It was hosted by the Former Commissioner for Finance Oyo State, Hon. Bimbo Adekanmbi.
– In 2020, there was persistent case of rape. So I raised a voice by organizing a sensitization walk tagged 'a walk for our lives'. The exercise started at total filling station Sango, and ended at Mokola Bridge.
– In 2021, I convened a female roundtable tagged 'A woman winning through life: confidence, leadership and growth'. The program which was an all women event served as a platform where older women who are successful in their own rights shared experiences with younger women. It also served as a forum for younger women to pick mentors. It aims at raising a generation of confident and high achieving women. Leadership Roles
– Vice President, National Association of Oyo Students Obafemi Awolowo University Chapter 2012/2013 Academic Session.
– Member, Legislative Arm, National Association of Oyo Students, National Secretariat 2013/2014 Academic Session.
– Vice President and the only Female Executive member, Federation of Oyo State Student Union 2014/2015 academic session. Also, I have always been advocating for increased women participation in politics on media. I have been on African Magic Yoruba and several radio stations.
AMBITION: State Women Leader, Oyo State APC