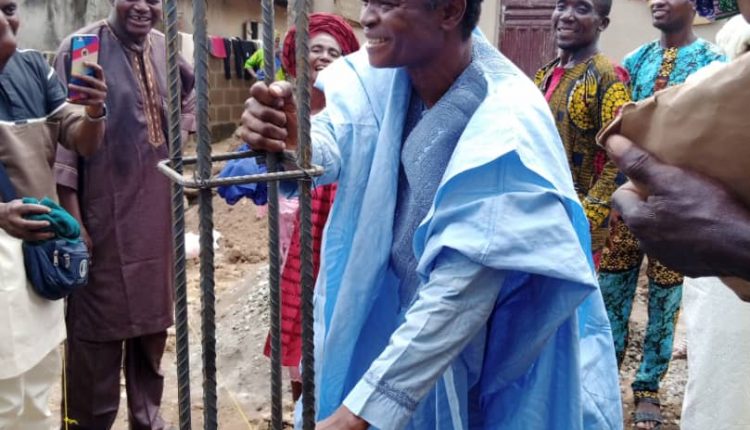 Oyo APC Chieftain, Fola Akinosun Lays Building Foundation In Ancestral Home, In Memory Of Grandfather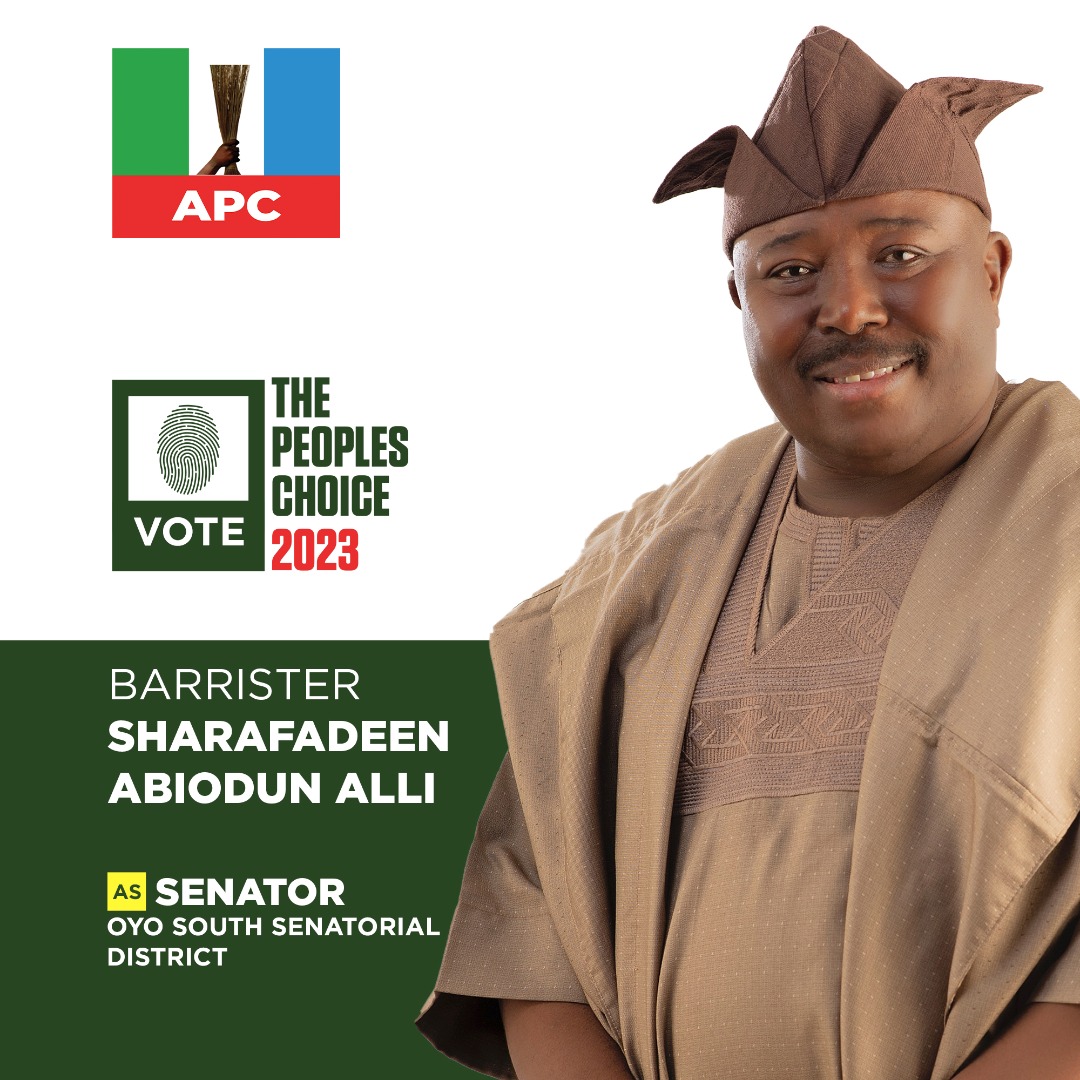 The Igosun Kooru-Kooru (rmrd) family compound of a foremost politician and philantropist, Dr Fola Akinosun at Oje, ibadan North Local government, was a mecca of some sort during a foundation laying of a building in honour of pa Ademakin Akinosun, grandfather of the APC Chieftain.
Dr Fola Akinosun performed the foundation laying amidst expression of joy, appreciation, prayers and commendation from families, friends, political associates and well wishers which later turned to be a reunion for sons and daughters of Oje-Igosun Koru-Koru compound.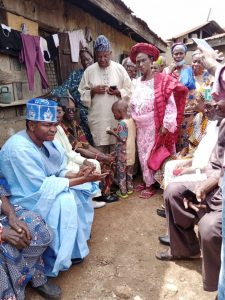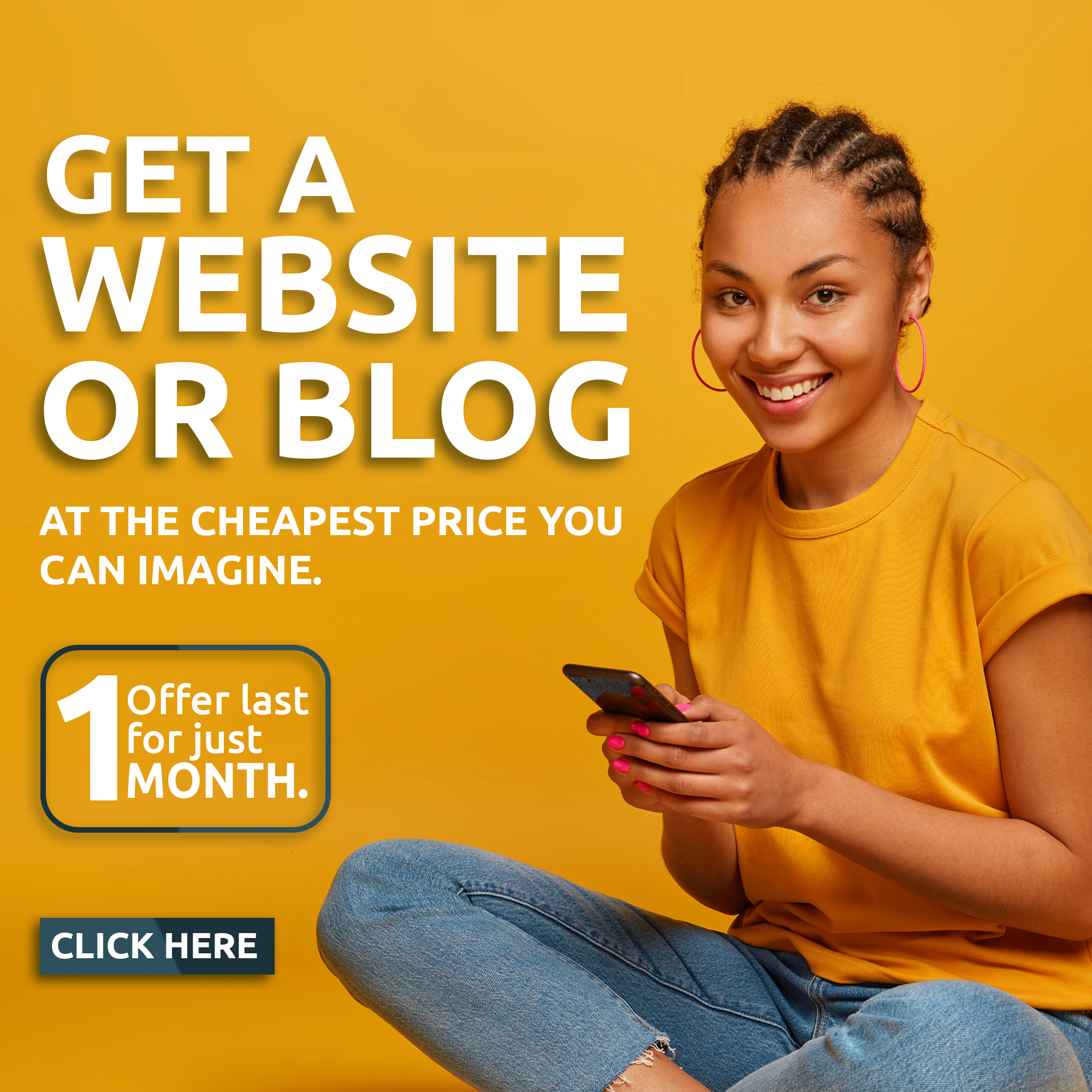 While In the euphoria of the ground breaking event, elders in the family took turn to eulogise Dr Fola Akinosun and late Pa Ademakin Akinosun for their philanthropic and humanitarian gestures in making life better for the less priviledge.
One of them, chairman of Korukoru Compound, Igosun, Chief Emmanuel Lasun Kolade said Dr Fola Akinosun has proved to be a good ambassador of the family who is not only beneficial to the family but to Ibadan and the entire world through his educational scholarship scheme to the less priviledged.
Chief Kolade said Dr Fola Akinosun is dependable, courageous and capabable of holding elective political office, owing to his experience and pegigree.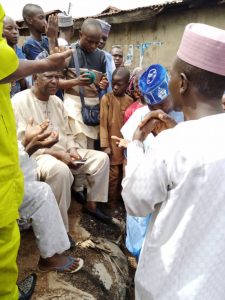 Also speaking, pa sunday Aderinto and pa Adegboyega Aderinto who were cousins to Dr Fola Akinosun's grand father, said he took after his Father and grandfather, who were loving, kindhearted, patience and generous.
They reemphasized how proud the family is to Dr Akinosun whom they said is a bonified son of the soil.
Speaking about Dr Akinosun's growing up years, elder sister to the educationist, Chief Mrs Olufunke Oyawola nee Akinosun described the APC stalwalt as brave and intelligent, expressing confidence that their late father, who was a respected community leader, will be proud of the man Dr Fola Akinosun has become.
Responding, the grassroot politician, Dr Fola Akinosun said he has always being in touch with his family both in paternal and maternal sides, noting that charity must begin at home.
He also enjoined all and sundry in Oyo state and Yoruba people in general to be careful as we  abandon our villages to foreigners and people from other states . He noted that we must coexist in order not to run into problems with our tenants in the future.
He however distributed gift items and cash gifts