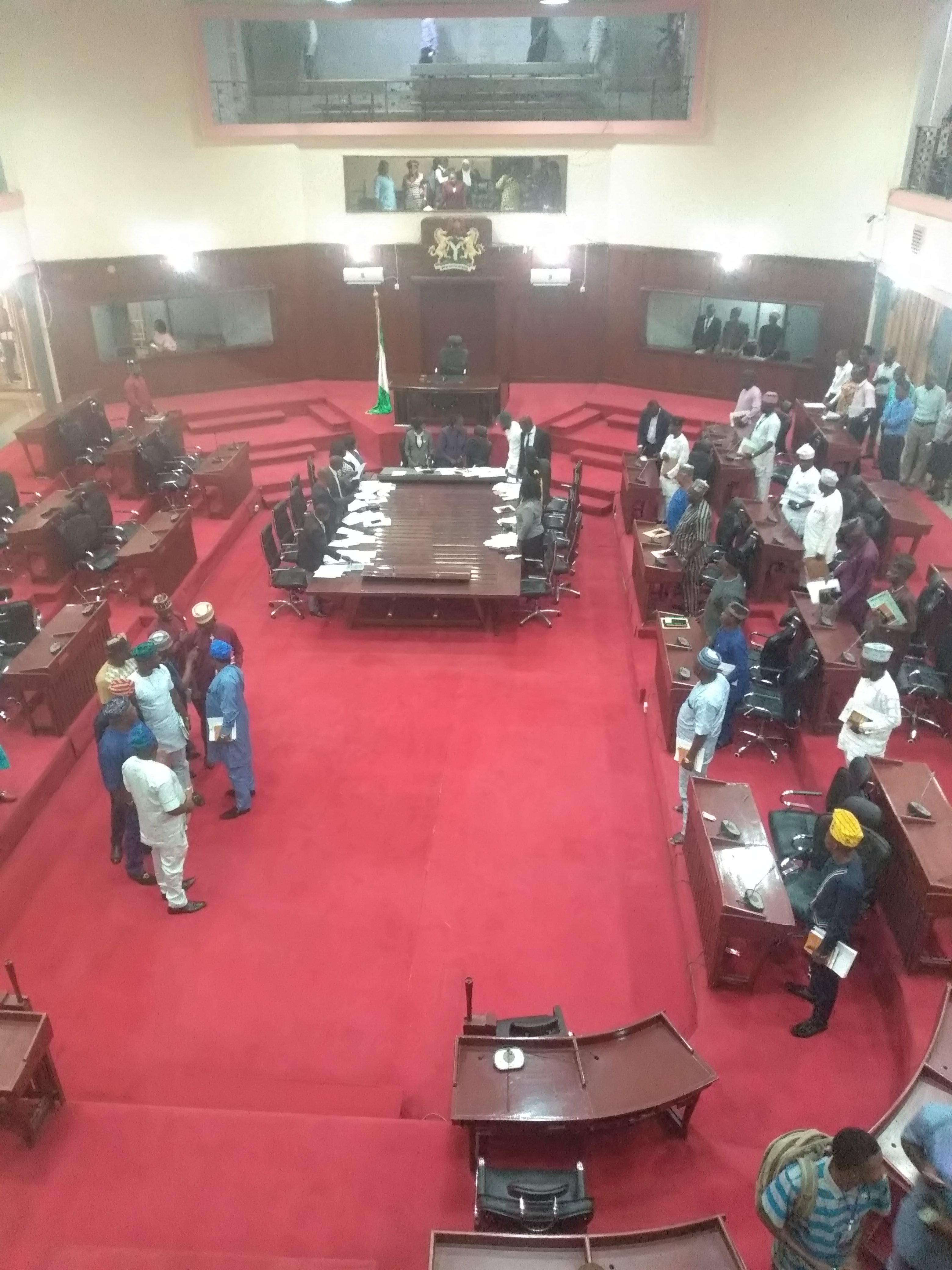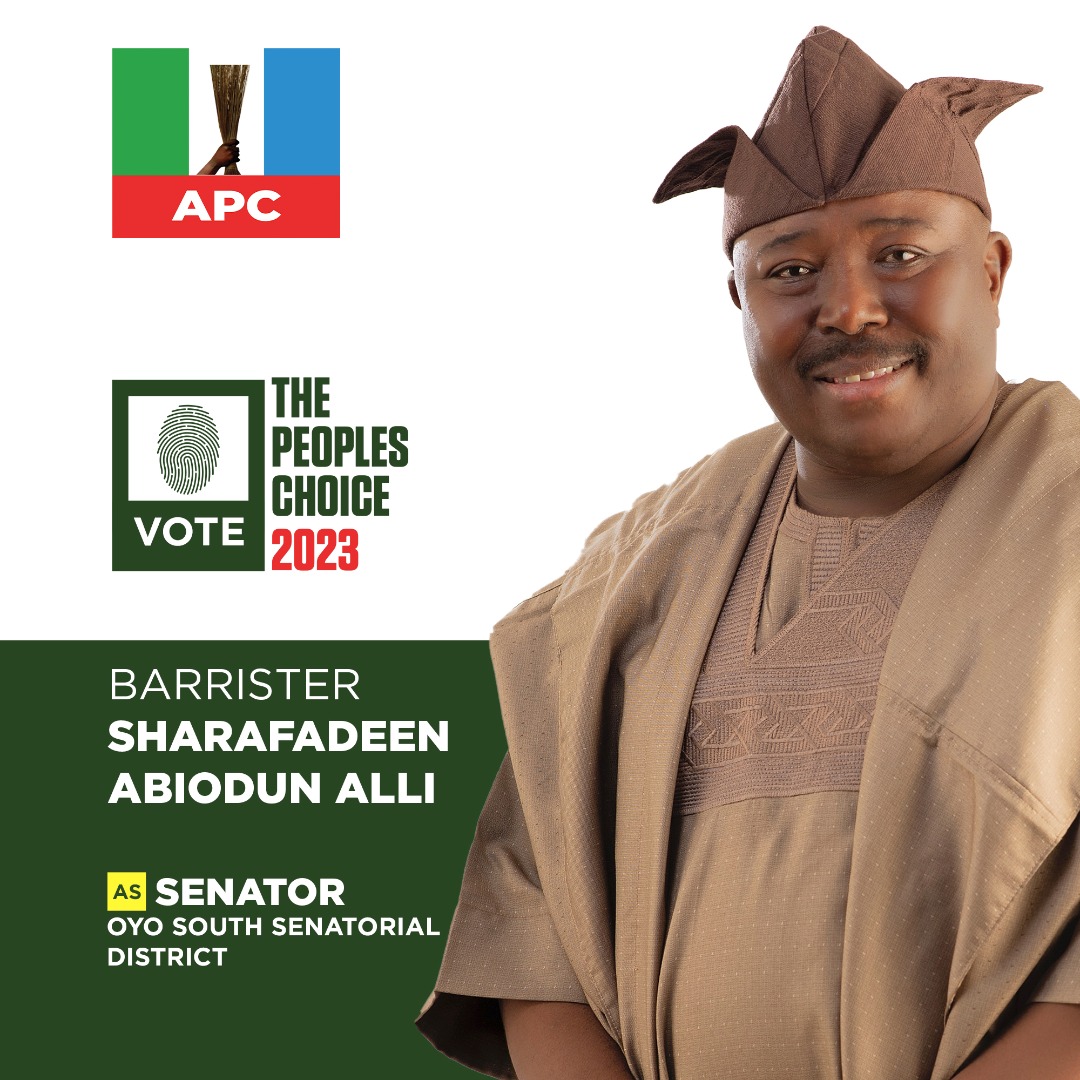 Oyo 9th Assembly Make Up Standing Committees ( Full List )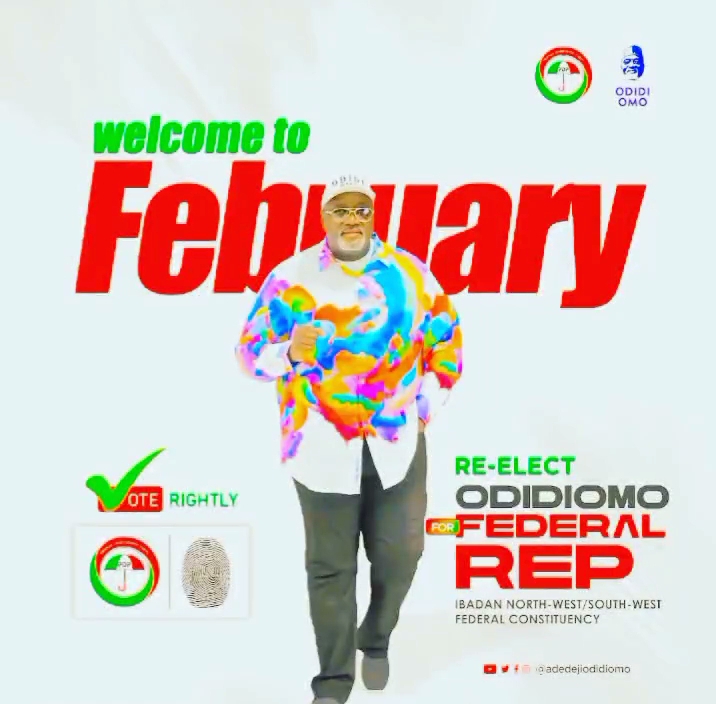 Oyo 9th Assembly Make Up Standing Committees ( Full List )
Rt. hon. Debo Ogundoyin, the speaker of Oyo State House of Assembly on Thursday morning read the various constituted house committees during the lawmakers' plenary session .
Presenting the names of standing committees for the runnings of the 9th Oyo State House of Assembly, Hon Ogundoyin said the step was taken to enhance and promote the working activities of the Assembly.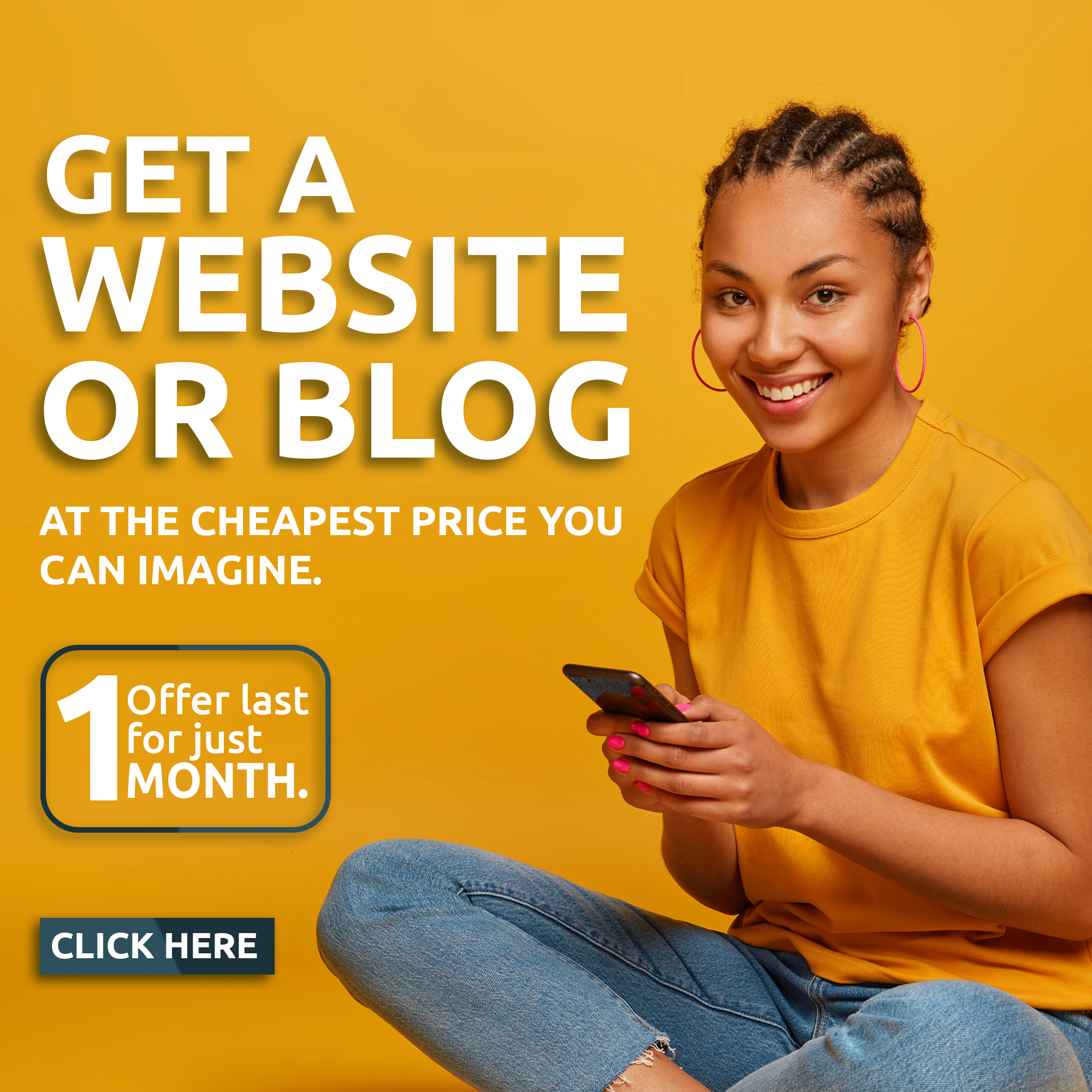 Read Full List of Oyo 9th Assembly standing committees.
COMMITTEE ON PUBLIC ACCOUNT, FINANCE AND APPROPRIATION
CHAIRMAN
Hon. Kehinde Olatunde Taofik – Akinyele II
VICE CHAIRMAN
Hon. Adewunmi Lateef Olayiwola – Oorelope
MEMBERS :
Hon. Babalola Olasunkanmi Samson – Egbeda
Hon. Adedibu Hakeem Adeshina – Iwajowa
Hon. Rasak Ademola Abdulahi – Ibadan South East 1
Hon. Adeola Bamidele O. – Iseyin/Itesiwaju
Hon. Alarape Ashimiyu Niran – Atiba
HOUSE COMMITTEE ON LOCAL GOVERNMENT AND CHIEFTAINCY MATTERS
CHAIRMAN
Hon. Popoola Ademola Olusegun – Ibadan South East II
VICE CHAIRMAN
Hon. Adeola Bamidele O. – Iseyin/Itesiwaju
Hon. Olayanju Qozeem – Irepo/Olorunsogo
Hon. Fatokun Ayotunde – Akinyele I
Hon. Onaolapo Sanjo Adedoyin – Ogbomoso South
Hon. Francis A. Adetunji – Oluyole
Hon. Femi Julius Okeyoyin – Saki West
Hon. Seyi Adisa – Afijio
HOUSE COMMITTEE ON INTER PARLIAMENTARY RELATIONS
CHAIRMAN
Hon. Bamigboye Jacob Abidoye – Oriire
VICE CHAIRMAN
Hon. Seyi Adisa – Afijio
MEMBERS
Hon
Hon. Olajide Akintunde Emmanuel – Lagelu
Hon. Adeola Bamidele O. – Iseyin/Itesiwaju
Hon. Olagoke Olamide Francis – Ibadan North East 1
Hon. Oyeleke Simeon Adegbola – Ogo-Oluwa /Surulere
HOUSE COMMITTEE ON SOLID MINERALS
CHAIRMAN
Hon. Femi Julius Okeyoyin – Saki West
VICE CHAIRMAN
Hon. Yusuf Adebisi – Ibadan South West 1
MEMBERS
Hon. Alarape Ashimiyu Niran – Atiba
Hon. Adebayo Babajide Gabriel – Ibadan North II
Hon. Oluwafemi Fowokannu – Ibadan South West 2
Hon. Bamigboye Jacob Abidoye – Oriire
HOUSE COMMITTEE ON SPECIAL DUTIES
CHAIRMAN
Hon. Adewunmi Lateef Olayiwola – Oorelope
VICE CHAIRMAN
Hon. Isiaka Kazeem Tunde – Oyo East/Oyo West
MEMEBERS
Hon. Owolabi Olusola Adewale – Ibadan North East II
Hon. Babalola Olasunkanmi Samson – Egbeda
Hon. Oyekunle Fola – Ibadan North 1
Hon. Ojedokun Peter Gbadegesin – Ibarapa North/Central
HOUSE COMMITTEE ON EDUCATION
CHAIRMAN
Hon. Oluwafemi Fowokannu – Ibadan South West 2
VICE CHAIRMAN
Hon. Adedibu Hakeem Adeshina – Iwajowa
MEMBERS
Hon. Ojedokun Peter Gbadegesin – Ibarapa North/Central
Hon. Babalola Olasunkanmi Samson – Egbeda
Hon. Onaolapo Sanjo Adedoyin – Ogbomoso South
Hon. Wunmi Oladeji – Ogbomoso North State Constituency
Hon. Mobaje Razak – Ido
HOUSE COMMITTEE ON WOMEN AFFAIRS AND COMMUNITY DEVELOPMENT
CHAIRPERSON
Hon. Wunmi Oladeji – Ogbomoso North
VICE CHAIRMAN
Hon. Fatokun Ayotunde – Akinyele I
MEMBERS
Hon. Adedibu Hakeem Adeshina – Iwajowa
Hon. Adebayo Babajide Gabriel – Ibadan North II
Hon. ISaminu Riliwan Gbadamosi – Saki East Atisbo
HOUSE COMMITTEE ON WORKS AND TRANSPORT
CHAIRMAN
Hon. Olagoke Olamide Francis Akinajo – Ibadan North East 1
VICE CHAIRMAN
Hon. Akeem Obadara – Ibadan North West
MEMBERS
Hon. Mobaje Razak – Ido
Hon. Adedibu Hakeem Adeshina – Iwajowa
Hon. Olayanju Qozeem – Irepo/Olorunsogo
Hon. Alarape Ashimiyu Niran – Atiba
Hon. Adewunmi Lateef Olayiwola –ItesiWest
HOUSE COMMITTEE ON EMPLOYMENT, LABOUR PRODUCTIVITY AND PENSION
CHAIRMAN
Hon. Mobaje Razak – Ido
VICE CHAIRMAN
Hon. Oyeleke Simeon Adegbola – Ogo-Oluwa /Surulere
MEMBERS
Hon. Oluwafemi Fowokannu – Ibadan South West 2
Hon. Onaolapo Sanjo Adedoyin – Ogbomoso South
Hon. Mustapha Akeem Olawale – Kajola
Hon. Saminu Riliwan Gbadamosi – Saki East Atisbo
Hon. Yusuf Adebisi – Ibadan South West 1
HOUSE COMMITTEE ON LAND, HOUSING AND SURVEY
CHAIRMAN
Hon. Adeola Bamidele O. – Iseyin/Itesiwaju
VICE CHAIRMAN
Hon. Femi Julius Okeyoyin – Saki West
MEMBERS
Hon. Kehinde Olatunde Taofik – Akinyele II
Hon. Olajide Akintunde Emmanuel – Lagelu
Hon. Adebayo Babajide Gabriel – Ibadan North II
Hon. Owolabi Olusola Adewale – Ibadan North East II
Hon. Isiaka Kazeem Tunde – Oyo East/Oyo West
HOUSE COMMITTEE ON CULTURE AND TOURISM
CHAIRMAN
Hon. Isiaka Kazeem Tunde – Oyo East/Oyo West
VICE CHAIRMAN
Hon. Ojedokun Peter Gbadegesin – Ibarapa North/Central
MEMBERS
Hon. Olagoke Olamide Francis – Ibadan North East 1
Hon. Kehinde Olatunde Taofik – Akinyele II
Hon. Olayanju Qozeem – Irepo/Olorunsogo
Hon. Akeem Obadara – Ibadan North West
HOUSE COMMITTEE ON AGRICULTURE AND NATURAL RESOURCES
CHAIRMAN
Hon. Ojedokun Peter Gbadegesin – Ibarapa North/Central
VICE CHAIRMAN
Hon. Oyekunle Fola – Ibadan North 1
MEMBERS
Hon. Popoola Ademola Olusegun – Ibadan South East II
Hon. Bamigboye Jacob Abidoye – Oriire
Hon. Adedibu Hakeem Adeshina – Iwajowa
Hon. Yusuf Adebisi – Ibadan South West 1
COMMITTEE ON COMMERCE AND COOPERATIVES
CHAIRMAN
Hon Olajide Akintunde Emmanuel – Lagelu
VICE CHAIRMAN
Owolabi Olusola Adewale – Ibadan North East II
MEMBERS
Hon. Alarape Ashimiyu Niran – Atiba
Hon. Yusuf Adebisi – Ibadan South West 1
Hon. Adewunmi Lateef Olayiwola – Oorelope
Hon. Adebayo Babajide Gabriel – Ibadan North II
Hon. Wunmi Oladeji – Ogbomoso North State Constituency
HOUSE COMMITTEE ON INFORMATIONAND MEDIA
CHAIRMAN
Hon. Olayanju Qozeem – Irepo/Olorunsogo
VICE CHAIRMAN
Hon. Francis A. Adetunji – Oluyole
MEMBERS
Hon. Adeola Bamidele O. – Iseyin/Itesiwaju
Hon. Seyi Adisa – Afijio
Hon. Oluwafemi Fowokannu – Ibadan South West 2
Hon. Kehinde Olatunde Taofik – Akinyele II
HOUSE COMMITTEE ON COMMITTEE ON YOUTH AND SPORTS
CHAIRMAN
Hon. Oyekunle Fola – Ibadan North 1
VICE CHAIRMAN
Yusuf Adebisi – Ibadan South West 1
MEMEBERS
Hon. Olayanju Qozeem – Irepo/Olorunsogo
Hon. Adewunmi Lateef Olayiwola – Oorelope
Hon. Isiaka Kazeem Tunde – Oyo East/Oyo West
Owolabi Olusola Adewale – Ibadan North East II
HOUSE COMMITTEE ON ON HEALTH
CHAIRMAN
Saminu Riliwan Gbadamosi – Saki East Atisbo
VICE CHAIRMAN
Hon. Rasak Ademola Abdulahi – Ibadan South East 1
Hon. Akeem Obadara – Ibadan North West
Hon. Mustapha Akeem Olawale – Kajola
Hon. Mobaje Razak – Ido
Hon. Fatokun Ayotunde – Akinyele I
HOUSE COMMITTEE ON ENVIRONMENTAL AND ECOLOGY
CHAIRMAN
Owolabi Olusola Adewale – Ibadan North East II
VICE CHAIRMAN
Hon. Babalola Olasunkanmi Samson
MEMBERS
Hon. Onaolapo Sanjo Adedoyin – Ogbomoso South
Hon. Adedibu Hakeem Adeshina – Iwajowa
Hon. Rasak Ademola Abdulahi – Ibadan South East 1
Hon. Oyekunle Fola – Ibadan North 1
Hon. Adebayo Babajide Gabriel – Ibadan North II
HOUSE COMMITTEE ON INVESTMENT MONITORING AND STATE PLANNING
CHAIRMAN
Hon. Francis A. Adetunji – Oluyole
VICE CHAIRMAN
Hon. Popoola Ademola Olusegun – Ibadan South East II
MEMBERS
Hon. Fatokun Ayotunde – Akinyele I
Hon. Akeem Obadara – Ibadan North West
Hon. Olagoke Olamide Francis – Ibadan North East 1
Hon. Oyekunle Fola – Ibadan North 1
HOUSE COMMITTEE ON ESTABLISHMENT TRAINING AND POVERTY ALLEVIATION
CHAIRMAN
Oyeleke Simeon Adegbola – Ogo-Oluwa /Surulere
VICE CHAIRMAN
Hon. Femi Julius Okeyoyin – Saki West
MEMBERS
Hon. Onaolapo Sanjo Adedoyin – Ogbomoso South
HonOlajide Akintunde Emmanuel – Lagelu
Hon. Kehinde Olatunde Taofik – Akinyele II
Hon. Adewunmi Lateef Olayiwola – Oorelope
HOUSE COMMITTEE ON WATER RESOURCES
CHAIRMAN
Rasak Ademola Abdulahi – Ibadan South East 1
VICE CHAIRMAN
Hon. Wunmi Oladeji – Ogbomoso North
MEMBERS
Hon. Babalola Olasunkanmi Samson – Egbeda
Hon. Adeola Bamidele O. – Iseyin/Itesiwaju
Hon. Saminu Riliwan Gbadamosi – Saki East Atisbo
Hon. Ojedokun Peter Gbadegesin – Ibarapa North/Central
HOUSE COMMITTEE ON FOREIGN RELATIONS
CHAIRMAN
Hon. Seyi Adisa – Afijio
VICE CHAIRMAN
Hon. Saminu Riliwan Gbadamosi – Saki East
MEMBERS
Hon. Francis A. Adetunji – Oluyole
Hon. Olajide Akintunde Emmanuel – Lagelu
Hon. Rasak Ademola Abdulahi – Ibadan South East 1
HOUSE COMMITTEE ON SCIENCE AND TECHNOLOGY
CHAIRMAN
Hon. Mustapha Akeem Olawale – Kajola
VICE CHAIRMAN
Hon. Oluwafemi Fowokannu – Ibadan South West 2
MEMBERS
Hon. Alarape Ashimiyu Niran – Atiba
Hon. Olayanju Qozeem – Irepo/Olorunsogo
Hon. Olagoke Olamide Francis – Ibadan North East 1
Hon. Bamigboye Jacob Abidoye – Oriire
HOUSE COMMITTEE ON SECURITY AND STRATEGY
CHAIRMAN
Hon. Akeem Obadara – Ibadan North West
VICE CHAIRMAN
Fatokun Ayotunde – Akinyele I
MEMBERS
Hon. Kehinde Olatunde Taofik – Akinyele II
Hon. Mobaje Razak – Ido
Hon. Isiaka Kazeem Tunde – Oyo East/Oyo West
Hon. Francis A. Adetunji – Oluyole
HOUSE COMMITTEE ON LEGISLATIVE COMPLIANCE
CHAIRMAN
Hon. Adeola Bamidele O. – Iseyin/Itesiwaju
VICE CHAIRMAN
Hon. Seyi Adisa – Afijio
Hon. Oyeleke Simeon Adegbola – Ogo-Oluwa /Surulere
Hon. Olagoke Olamide Francis – Ibadan North East 1
Hon. Kehinde Olatunde Taofik – Akinyele II
Hon. Onaolapo Sanjo Adedoyin – Ogbomoso South
HOUSE COMMITTEE HUMAN RIGHT
CHAIRMAN
Hon. Adebayo Babajide Gabriel – Ibadan North II
VICE CHAIRMAN
Hon. Yusuf Adebisi – Ibadan South West 1
.
MEMBERS
Hon. Wunmi Oladeji – Ogbomoso North
Hon. Mustapha Akeem Olawale – Kajola
Hon. Seyi Adisa – Afijio
...For the latest news update, Subscribe to our Whatsapp Channel
(Click Here)
and join our Telegram Update Group
(Click Here)