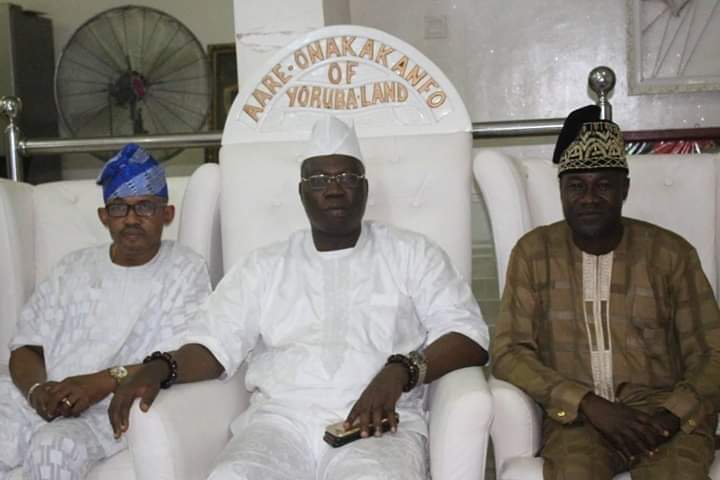 OUR STANCE ON THE FULANI HERDSMEN SCOURGE IN YORUBA LAND
The Aare Onakakanfo in Council, at an extraordinary session, on Sunday, June 15, 2019, chaired by Iba Gani Adams, appraised the security situation in Nigeria, especially in the South West, and resolved as follows:
The campaign of blood by Fulani herdsmen, who have been ravaging our land, kidnapping, killing, maiming and raping our people in recent years has become a serious source of concern for the Yoruba race; a race renowned for their staunch passion for peaceful coexistence, national cohesion and development.
The threat posed to our existence by these blood-mongering marauders cannot be overlooked as we, as a people, believe that for peace and accord to reign among the multiplicity of people who occupy a common territory, all parties must play a role in ensuring that each and every unit in this country respect each other in all ramifications.
It is disheartening and most embarrassing that the group, despite several appeals to their consciousness and common sense, has continued to wreak havoc on our land, and forcibly planning to reap where they have not sown. They have proven that they have come to steal, destroy, and kill; as evident in the unmitigated attacks on communities where their nomadic enterprise takes them.
They have been plundering Yorubaland, and we recognize evil when we see it. This is no exception.
As true spawns of Oduduwa, we are unequivocally forthright about this threat posed by this group which the federal government has turned a blind eye to by refusing to call a spade by its name, dubbing the Fulani marauders as criminals, bandits, and pillagers.
Every true blood of the Yoruba race is at the risk of being haunted and slaughtered by this reckless group if we keep sugarcoating the bloody implications of their evil enterprise.
We are acquainted with the nature of Fulani nomads in the past, and we know as a matter of fact that they were
...For the latest news update, Subscribe to our Whatsapp Channel
(Click Here)
and join our Telegram Update Group
(Click Here)