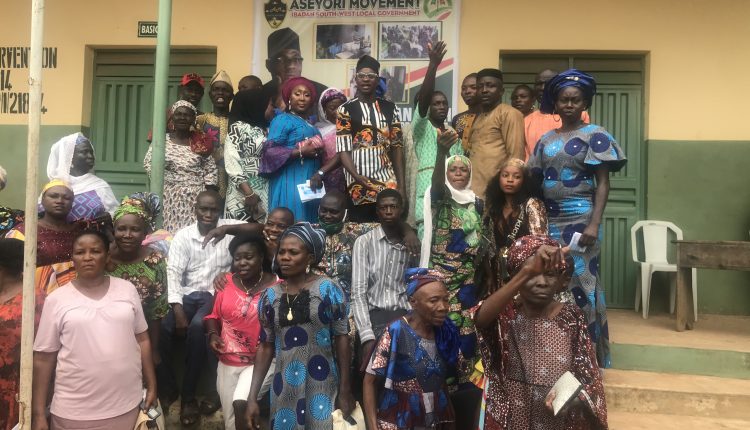 Olopoeyan Empowers Loyalists, Party Members, Deafs In Ibadan Southwest LG, Appreciates Their Trust, Support
Over 100 loyalists, members of People's Democratic Party ( PDP ) and Deafs in Ibadan Southwest local government area of Oyo state have been empowered at a Cash Empowerment Programme powered by one of the state leader of the party, Alhaji Adebisi Olopoeyan.
The event, which took place at the UMC Primary School, Molete Ibadan drew beneficiaries from across the 12 wards of Ibadan Southwest Local Government area.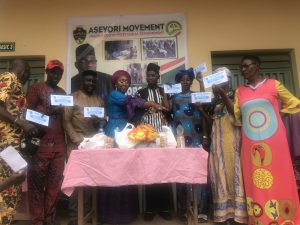 Olopoeyan who was represented by his women coordinator, Mrs Oluwamubo Taiwo for the cash disbursement, said he is trying to identify himself with his loyalists both physically and financially, added that, in his own effort want to make sure that, unemployment is considerably reduced among his followers and also to boast businesses of his followers especially those with small scale businesses.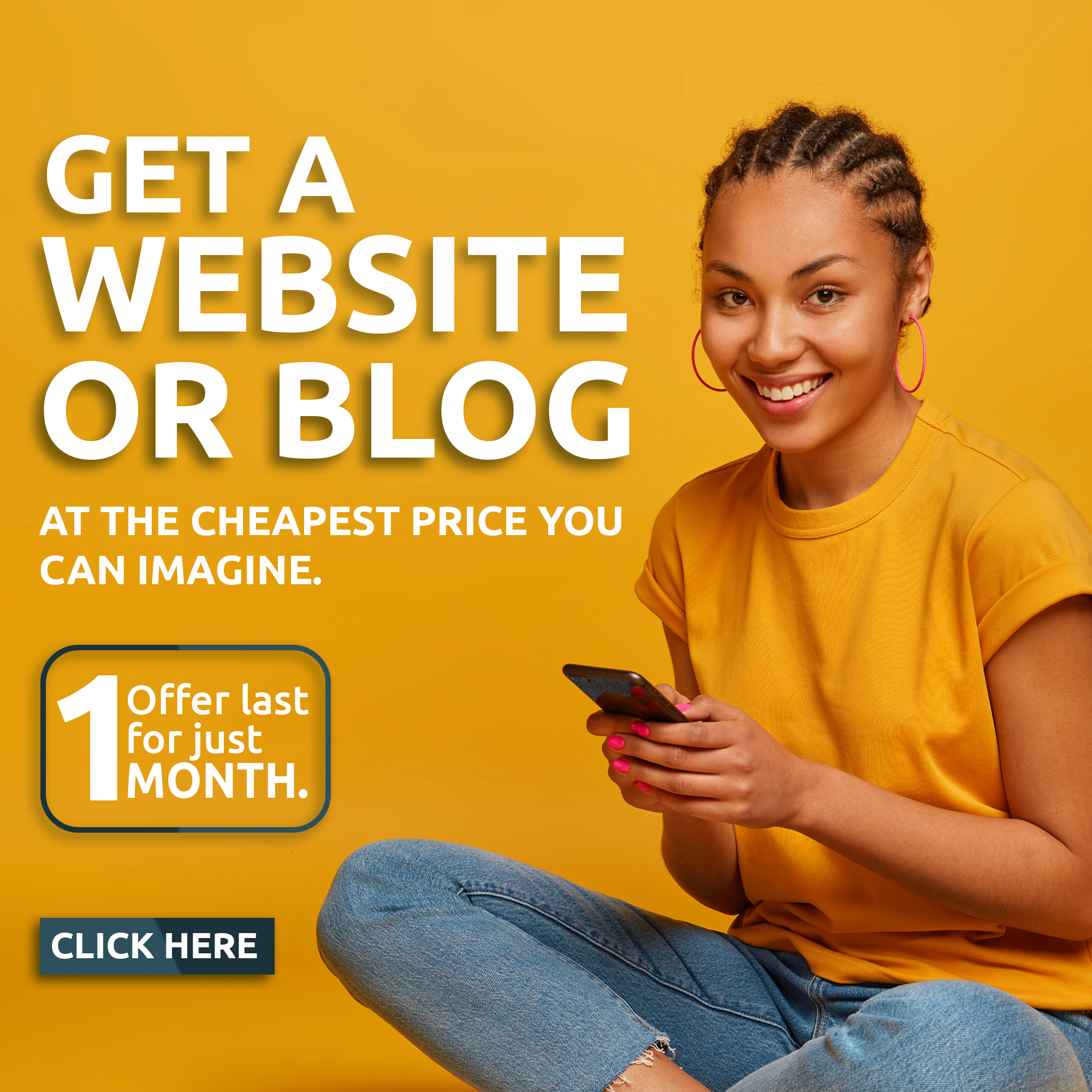 According to Olopoeyan's message to his loyalists and PDP members in Ibadan southwest local government, he thanked everyone for the love and immense supports giving to him as a leader, implored everyone to be consistent and
try to able to withstand the difficult time they are experiencing as a ruling party members in the state.
IMG_3119
" I am with you and will always be identify with you, I understand that, majority of the party members are not happy, not only party members, party chieftains and leaders too are not happy, we worked for the success of this government , they are now in government but forgotten those who worked tirelessly for their victory, Pls don't regret working for the success of the party, we only exercise our major political duty, let continue to be working hard to continue making the party to be great, let leave them to God, it is only God that can reward us.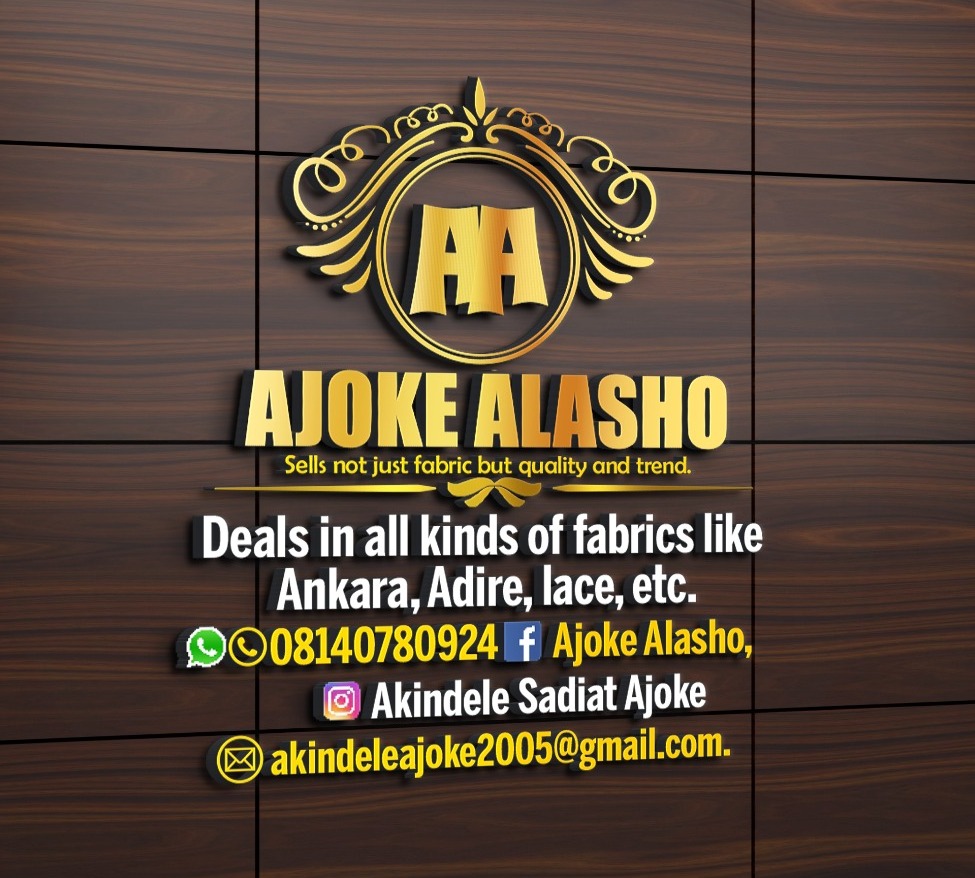 IMG_3122
" The government we worked for said we are not useful again, so it is necessary for us to find a better way to be useful and to make ourselves happy. Even before this government, I have always been helping my people, thou, am not in government but had determined that, I will always put smiles on my people's faces.
" I will continue to help my people, I didn't want anyone to be sad because they were not rewarded by a government they worked for. We worked for the party and must always do our best to move the party forward. Had made it as a duty to give out from little am having to assist my own people in little way I can and am sure God will continue to be with us and strengthen our party from local to national.
One of the beneficiaries, Mrs Juliana Alabi
described the initiative as laudable, appreciated Alhaji Bisi Olopoeyan for the kind gesture, prayed for more of his political relevancy.

Oluwatoyin Popoola, showered encomiums on the PDP state leader, said: "I am more than glad at the moment. I wasn't expecting this at all; I can go to any length to announce that
I have a leader who can also go to any length to make his followers happy. I pray that God Almighty will continue to enrich Olopoeyan for doing this for us".