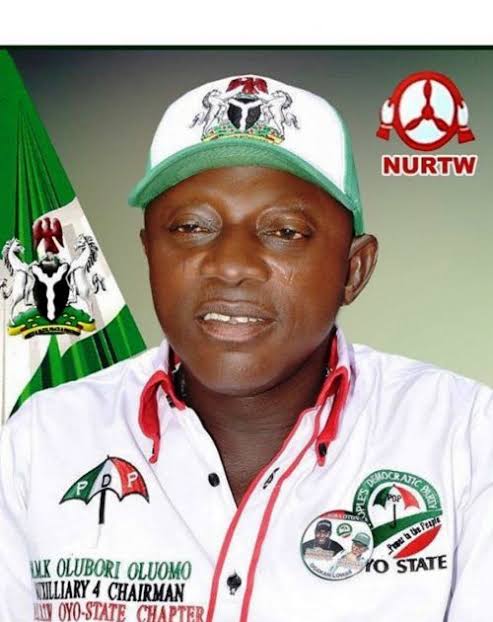 Mukaila Auxiliary : A Questionable Force Terrorising Power In Oyo PDP, Challenge To Makinde, Mustapha Others – PDP Group
Alhaji Lamidi Mukaila Auxiliary
the Chairman Park Manager's Disciplinary Committee is becoming a power to beat within Oyo state PDP, as he no longer sees himself as member of the party as claimed but now a chieftain.
He is not only unstoppable but also unquestionable. Auxiliary had gained more power in Oyo PDP more than the party landlords. Asides governor Makinde, he seems also got the muscle to flings his feathers around the state without hindrance.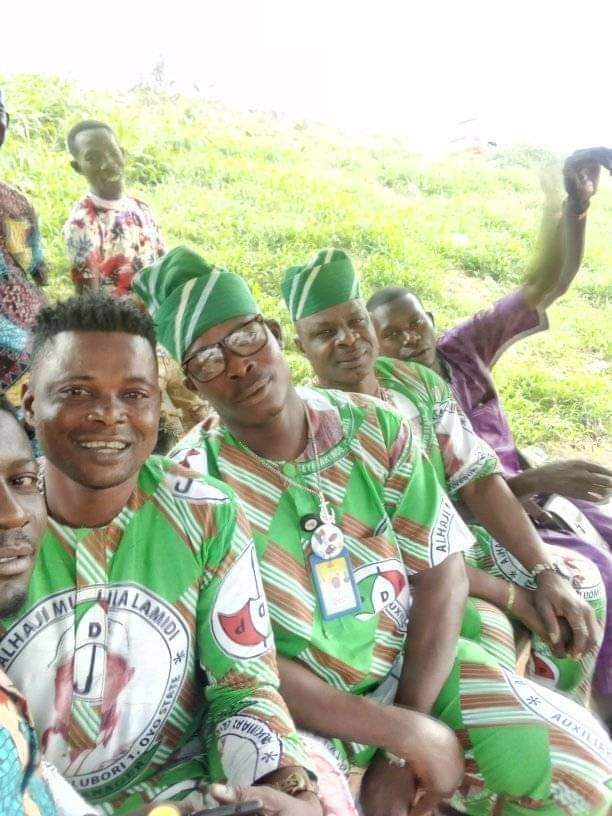 When he called himself a member of PDP, only few courageous leaders of the party called him to order, challenged him to provide his party membership card, asked him of his local government and the ward he has been attending political meetings.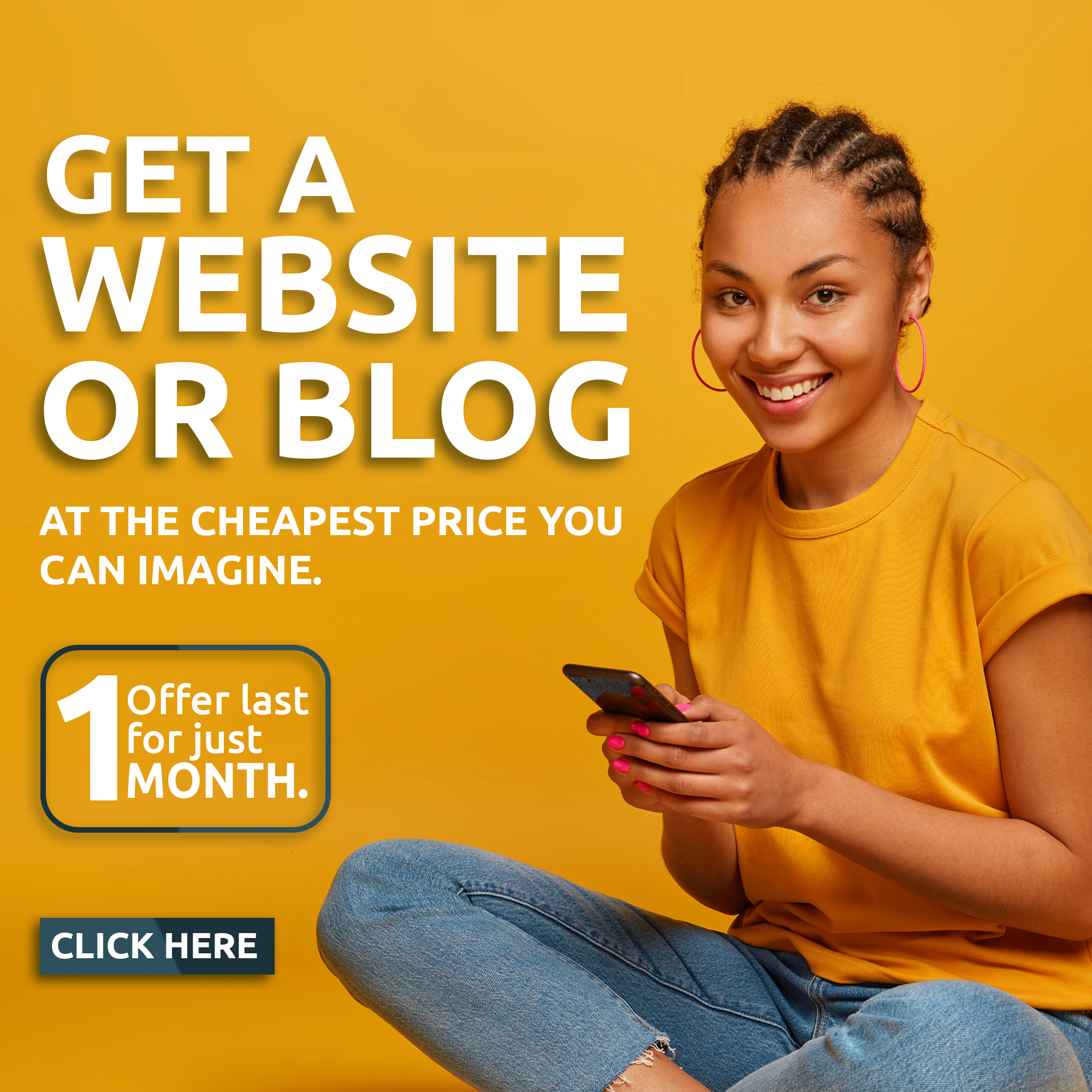 Alhaji Mukaila never stops parading himself as PDP member, rather has promoted himself as one of Oyo state PDP chieftain.
In celebrating the Sallah with his followers as party chieftain, he customized a fabric with picture and inscription of his name on it with PDP logo, without the knowledge of party leaders and authorization from executives of Oyo PDP.
It is becoming clearer that, the interest of Oyo state governor, Seyi Makinde in Alhaji Mukaila Auxiliary, Chairman Disciplinary Committee is more than what many thoughts, as he keeps enjoying unchallenging power in the state and within Oyo state People's Democratic party without a caution from His Excellency.
As Alhaji Mukaila Auxiliary turned to immortal, sees himself as superior and Warlords to commuters and road users in the state, he has spread his tent to Oyo PDP, using the influence of governor Makinde to make himself more popular and to be a recognise leader in the party.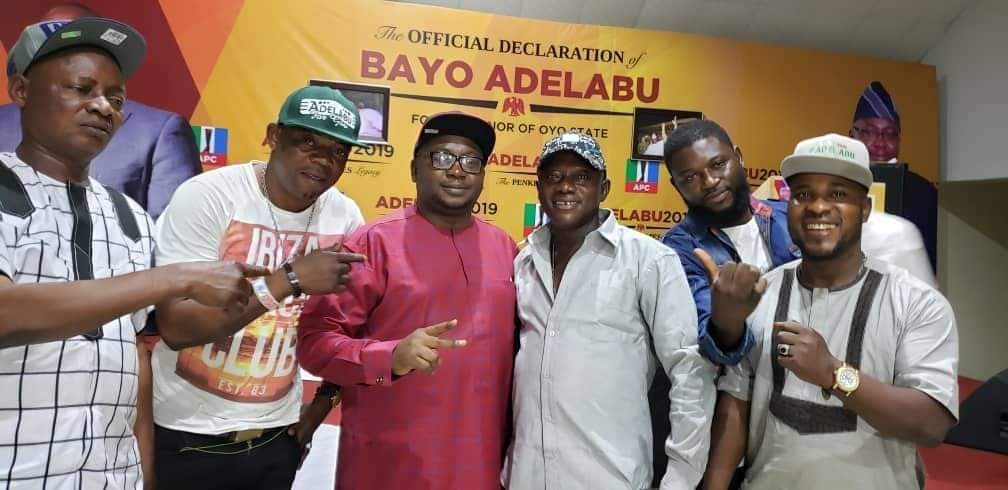 Thou, many believed he will be political neutral prior to 2019 general election but, his might pushed him to join All Progressive Congress governorship campaign team, a party he and his goons believed will empower them after wining the election. He used all artilleries in his arsenal to fight PDP. In Bayo Adelabu's governorship campaign team, Auxiliary enjoyed the free role of unleashing terror on opposition parties members and followers.
After the governorship election, which was won by Seyi Makinde, Auxiliary did not only aligned with the wining party, he joined to start claiming the victory with the party leaders and members who through thick and thin won the election for the People's Democratic party and Seyi Makinde, he got himself a stool to sit to share from the PDP deserved victory.
Aside been made the Chairman, Oyo state Park Managers Disciplinary Committee by governor Makinde, he had a time acted as spokesman of the governor. On behalf of the governor lambasted party leaders on an issue personal to the party.
Part of his media activities for governor Makinde was a time when he assembled press men on behalf of governor Seyi Makinde to reply a chieftain of PDP in the state. Many of the party leaders frown at Auxiliary action, said he dabbled into party affair which he never be a part of.
Not long after that, an elected senator under state PDP, Kola Balogun during a radio live called to praise auxiliary for fighting his own party leaders publicly.
Thou, many sees Alhaji Lamidi Mukaila as an enemy in disguise in Oyo PDP but finding it difficult to cut his daily growing wings.
Parading himself as a member of the ruling party is no more a question but as a party chieftain should be sees as a thread to the party leaders and executives.
It is advisable to governor Seyi Makinde, Chief Saka Balogun, Chief Kunmi Mustapha, Chief Jacob Adetoro, Alhaja Mulikat Akande Adeola, Alhaji Bisi Olopoeyan, Chief Femi Babalola, Alahji Hazeem Gbolarunmi and other PDP party leaders to call Alhaji Mukaila Auxiliary to order before using his uncivilized and garrulous manner to jeopardize the effort of the party leaders and members.
...For the latest news update, Subscribe to our Whatsapp Channel
(Click Here)
and join our Telegram Update Group
(Click Here)