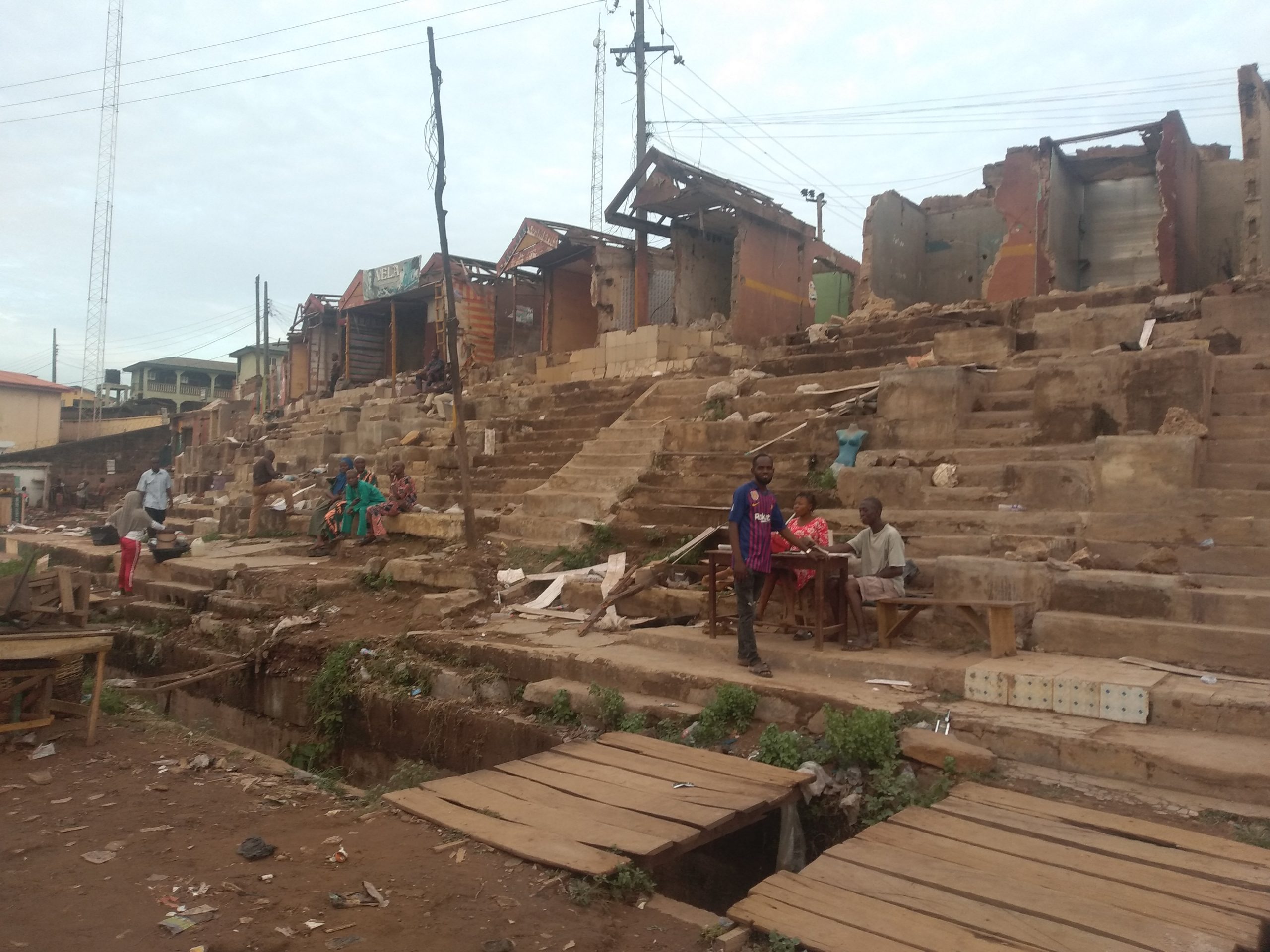 Iwo Road Interchange : Mix Reactions Trail Shops Demolition
Shop owners at three different shopping malls in Iwo Road area of Ibadan, the Oyo state capital on Sunday evacuated their belongings to support the state government in extending the Iwo road roundabout and construction of flyover.
The shop owners said they decided to leave the junction to comply with the directive of the state government', but however expressed their worried.
Though the demolition was not carries out by the state government but they are worried over safety of their belongings.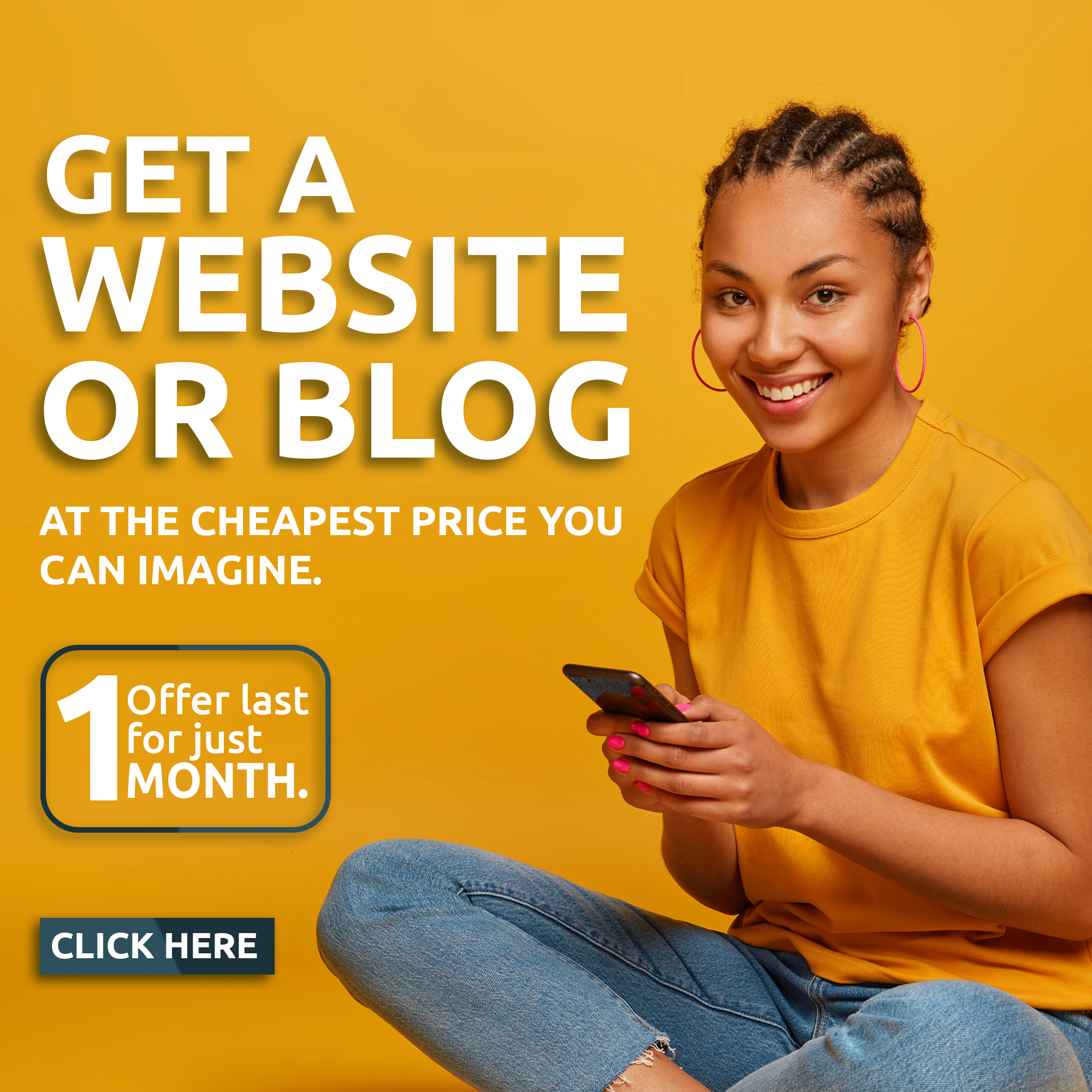 Affected shopping malls are; Egbeda shopping complex, Ajimobi Complex and Adogba shopping complex.
The state government had earlier informed affected building owners at Iwo Road junction to relocate their belongings because the state government would need to demolish the affected buildings in the area.
The flyover project at Iwo road which according to the government estimated to gulping N9billion was aimed at managing the massive hold up at the Iwo road junction.
To ensure their support for the state government, some of the shop owners who spoke with Westerndailynews correspondent during the evacuation said, they all decided to evacuate their goods for safety of their properties, since the state government had given them long notice.
A cloth seller who simply identified himself as Chinedu said; " since we got the notice of demolition last year, we knew they are coming for it but we were not sure when precisely. So when Oyo state government drove in their Bulldozers, we knew it was time for them to start. Therefore, we have to quickly move out our goods and try to remove our iron doors and metals before they begin their work. These are things we are going to use, when we eventually get a new shop," Chinedu said.
Another shop owner, Mr. Featus on his part said; "it is unfair for the governor to direct his workers to come and demolish our shops during this hard time. We are already indoor doing nothing for more than a month, now when we are expected to come back stronger after lockdown, they brought their caterpillars to bring down our shops. The governor is insensitive."
Femi, a office owner at Adogba Shopping Complex said " yes, my boys had packed our documents and office appliances, what surprises me is that the new government promised to bring new development to the state. We don't have choice but to comply. The last time the governor visited us, he promised to compensate the shop owners. We hope he fulfil his promise," Femi fumed.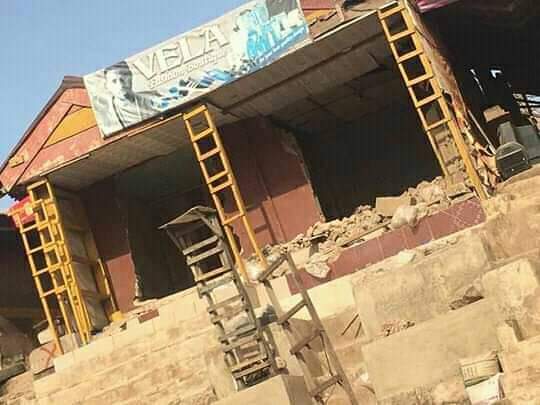 ...For the latest news update, Subscribe to our Whatsapp Channel
(Click Here)
and join our Telegram Update Group
(Click Here)