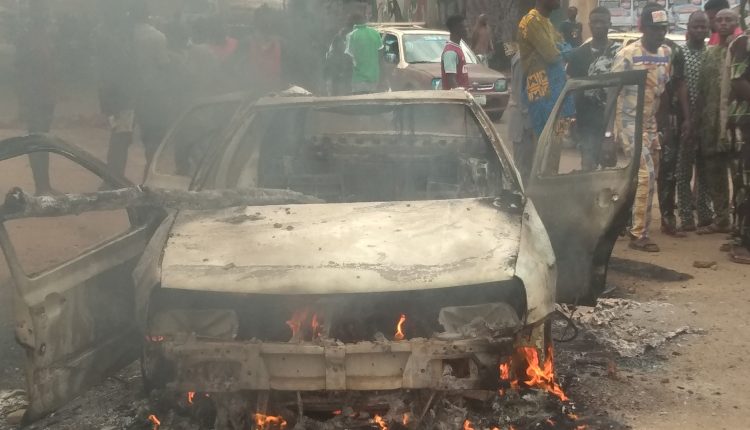 #EndSARS: Police Vehicle Razed As 3 Escape Death In Ibadan
A police vehicle attached to Gbagi police station in Ibadan, the Oyo state capital was razed by #endsars# protesters at Iwo-road area of the state on Thursday morning.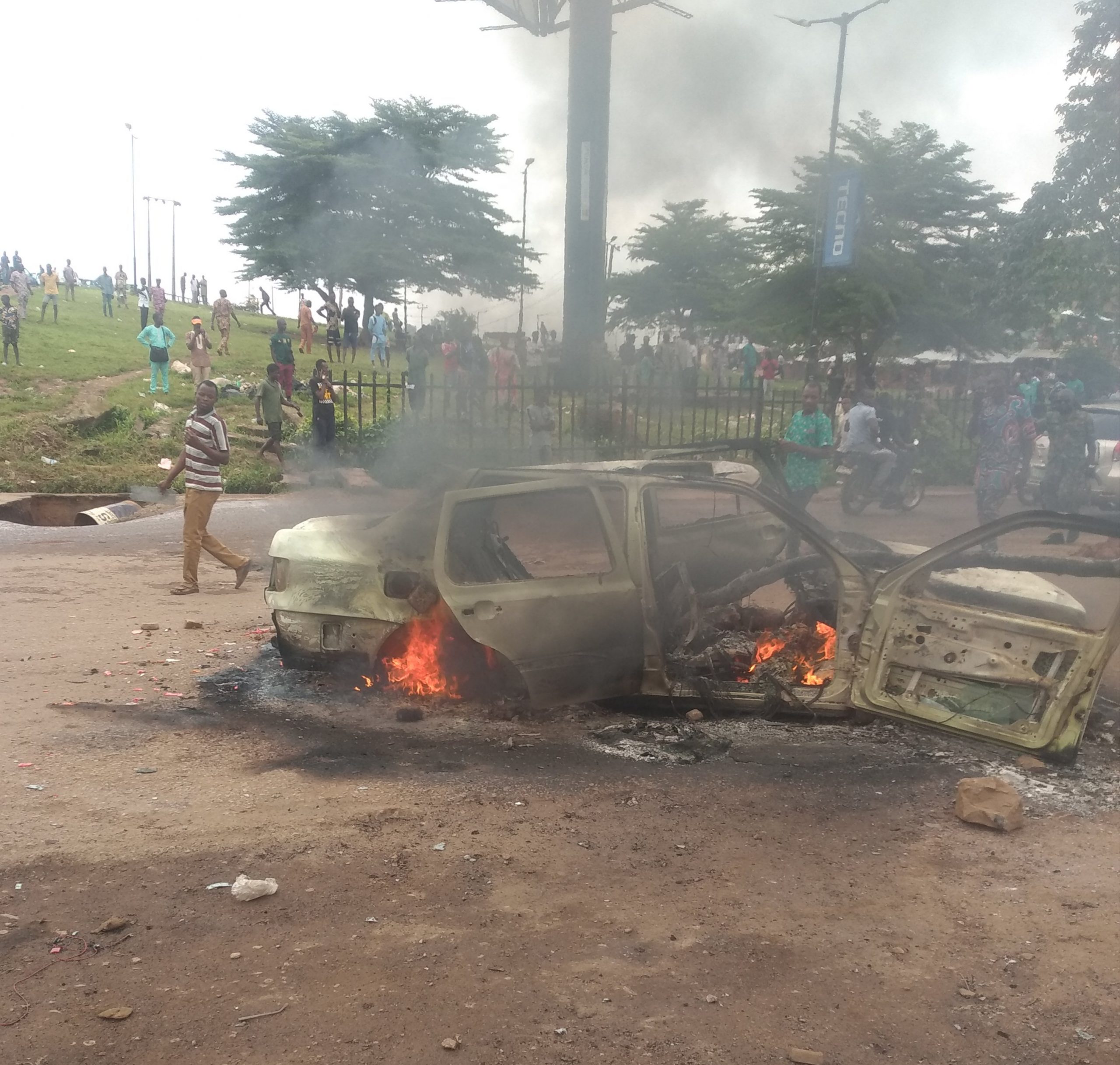 Eyewitness told Weaterndaynews.com that pandemonium erupted when protesters stopped a police vehicle conveying three policemen attached to the station and attacked them.
It would be recalled that youths in the state had promised that they had suspended activities in the state for a while, saying a new date would be announced in continuation of their activities.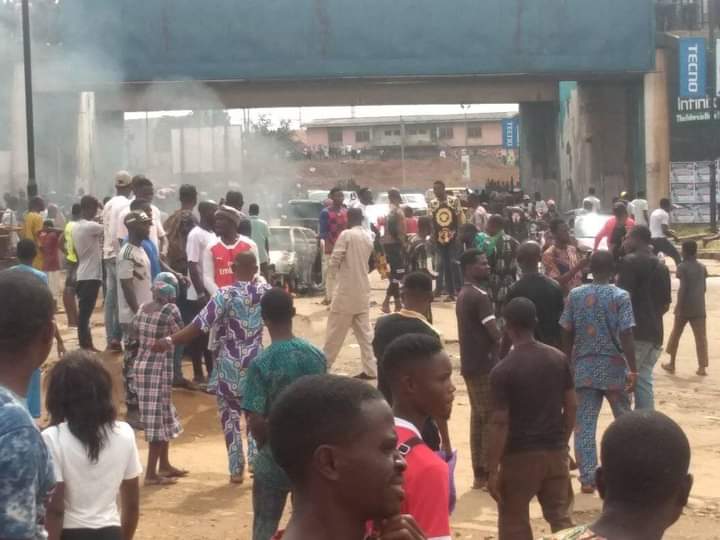 According to an eyewitness who craved for annonymous, the three police officers were almost lynch to dead.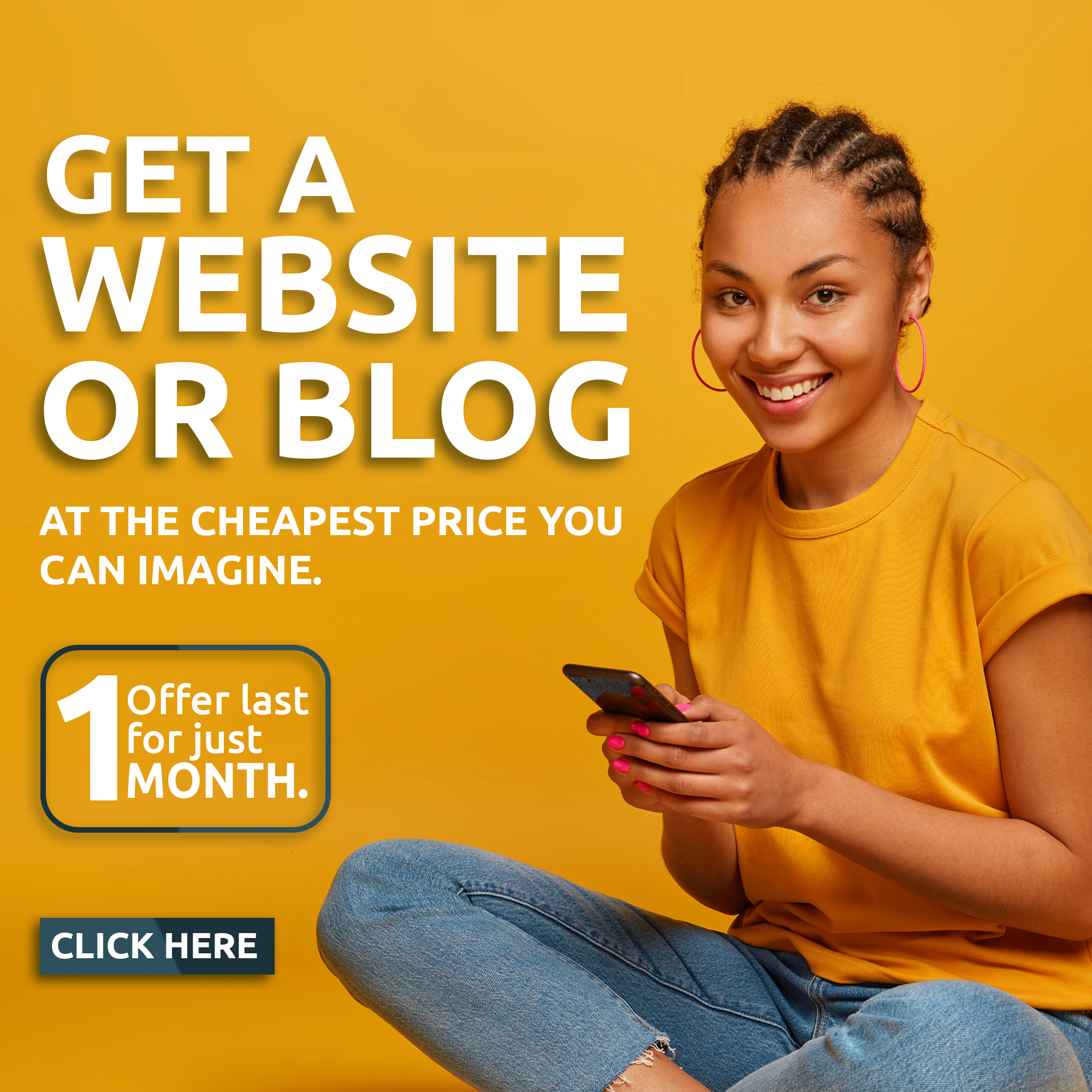 He said the three police officers were accused of brutalizing an Okada rider at Gbagi on their way to Iwo Road roundabout.
"All we saw was hundreds of Okader riders coming from Wema end to Iwo Road here, chasing a police van. I saw the van suddenly stopped after iworoad bridge. The Okada riders caught them while getting out from the bus, but they escaped, they ran for their lives, so on hearing the offence they committed, people just get petrol and set their van on fire.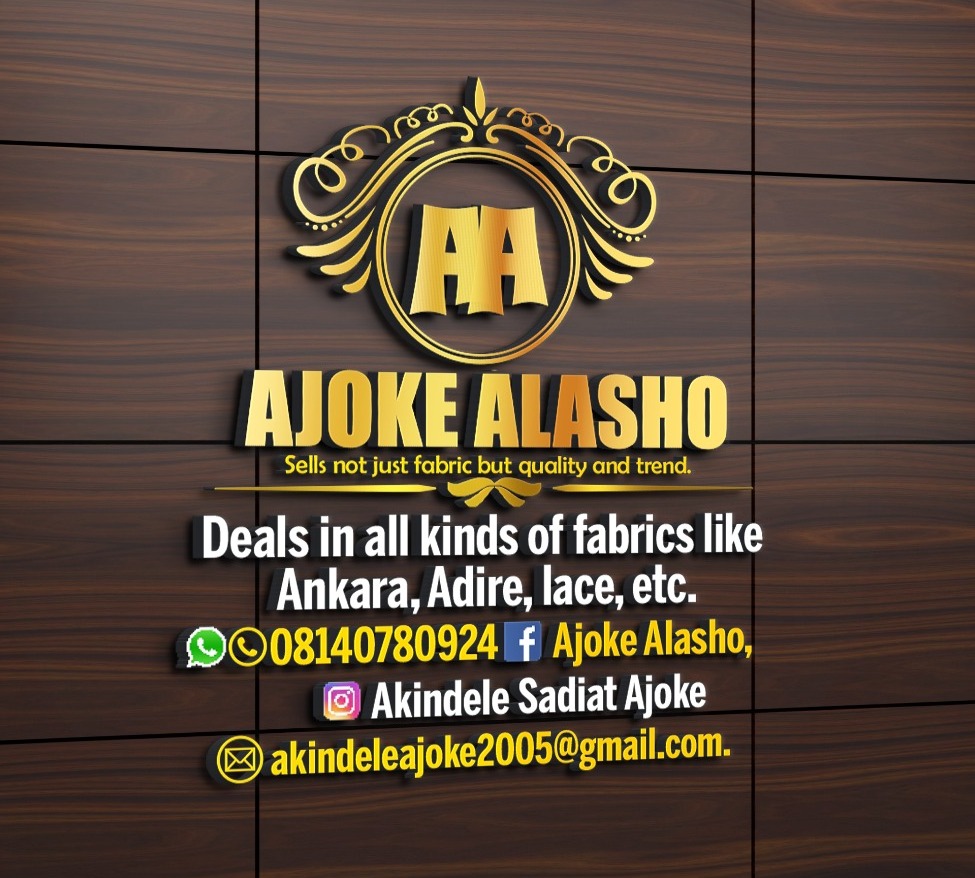 "After the incident, the Okada riders dispatched went to Testing-Ground police station to destroy the station. It was during the process that the Operation Burst on ground called for reinforcement.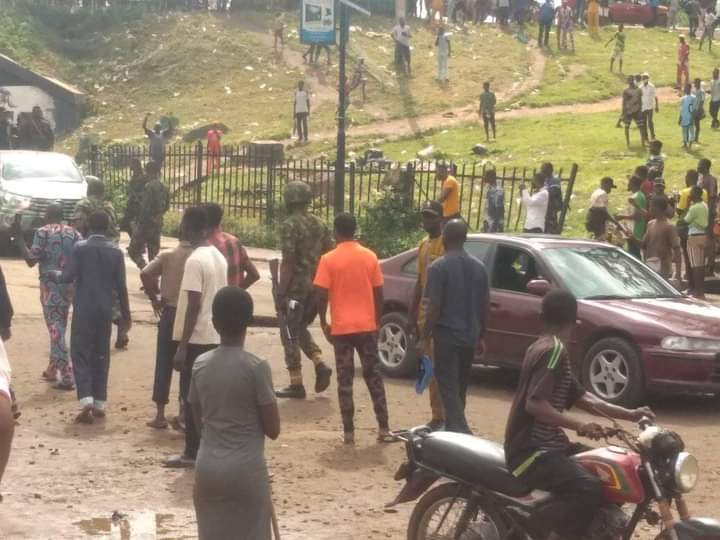 "When they came, they could not do anything here because many people had followed the Okada riders to police station."