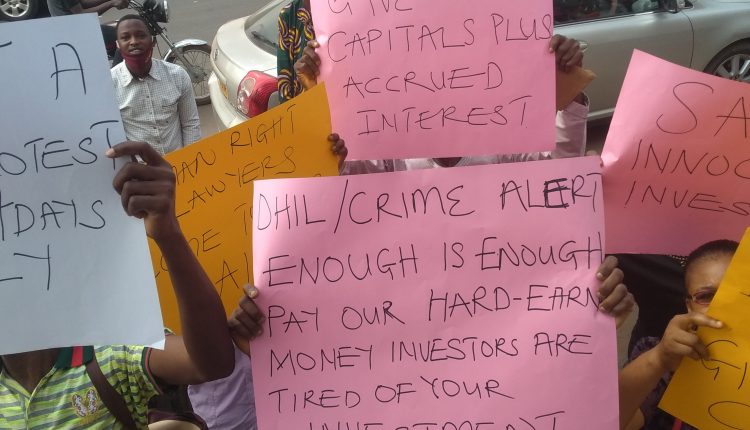 DHIL Crime Alert Network Investors Protest Over Non-Payment Of Returns On Investment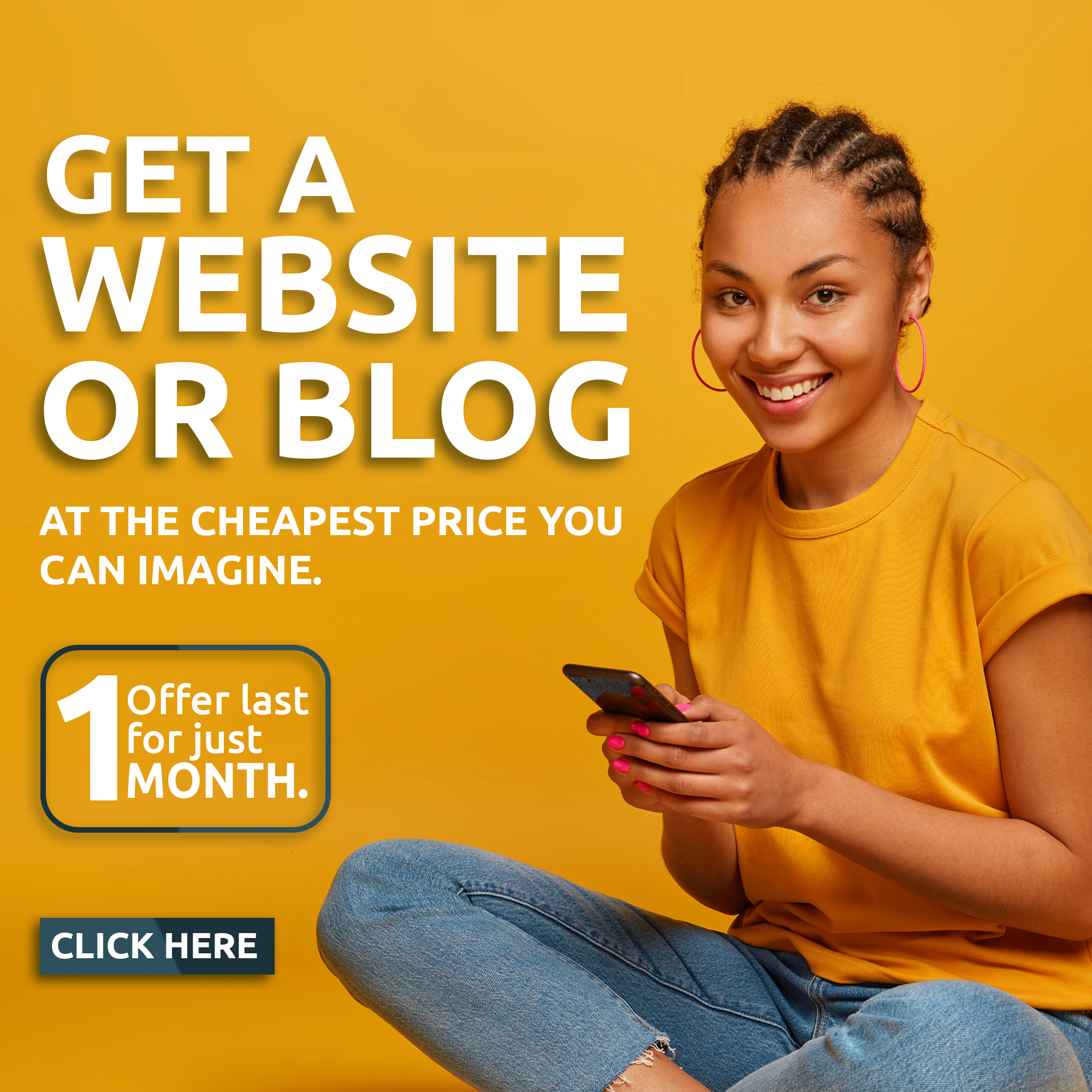 http://www.pigeons-france.com/7q23tbu2c3t More than 300 people who invested with DHIL Crime Alert Security Network on Tuesday protested over failure of the company to pay 30% interest return on investment capital as agreed on.
The investors who spoke through the coordinator of the protest, Mr. Abel Adebayo said they had made their concerns known to the relevant stakeholders and had given ample time to the people concerned to address and resolved the problem but resulted to marching out for a peaceful protest first before going radical with the company if nothing is done before stipulated time.
Adebayo, who disclosed this to our correspondent during their protest in Ibadan said, the affected investors would not rest until the company refund their investment capital or begins paying the expected returns on capital invested.
He said the protesters would be staging its violent protest immediately after the given 7 days lapsed.
https://slickforcegirl.com/2021/11/17/3iv2cbb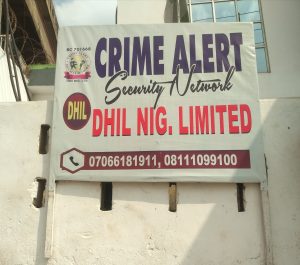 https://slickforcegirl.com/2021/11/17/2sb5cyn2
" My name is Able Adebayo. Am one of the investors of DHIL Crime Alert, what really happened is about our investment that are been hold, we have being an investor with them for several times, some have been with them for several years, some joined them this year, some joined last month, some joined few weeks ago, the promise about this investment is that, all investors will get 30% of their capital, they call it ROC, Return on Capital, when you invest with them, they will pay you 30% of your investment within 30 working days, that was the initial agreement but what we are seeing now is that, immediately after the pandemic locked down, the company changed totally and they are unable to pay investors, since March this year, some people are waiting to collected their return, please count how many months is that, from March till date is how many months, 8 months, some of the investors collected bank loans and are yet to pay back, some cannot even feed their families again, some can't pay house rent again, some has huge bills to pay as am talking to you, so what is their hope, some people are in the hospital as am speaking to you because they can't take care of themselves again, some people are now in prison, some can't sleep in their house again because they can't pay back bank loan again, what is their fate ? We have been calling this company DHIL Crime Alert for the past 2 months now, we have been on them , we had held series of meeting with them but not bringing any good result, we never wanted to proceed on this protest, but we can't help ourselves again, we want all meaningful Nigerians to come to our aid, we want all important people to help us call on the owner of this company, ambassador Amos Olaniyan to please do the right thing, to please pay investors, we are hungry, we have our money with you, and you are living fine, you are not feeling the heat but we are feeling it, we are the investors, we are the one that made you who you are, if we are not existing you can't run this business successfully, that is why we are here today, we are not making any violent protest, we are not hoodlums, we are not thugs, what we want is, pay back our money and if you can't pay this money, then continue paying interest on the initial capital as at when due, we had gave you series of options but not yielding to any, this is just a warning protest, we are giving you seven days to yield to our request, if not, unrest will happen in this state with the Crime Alert company.
https://www.balitrips.com/2wo0a9g3
https://www.passion-outlet.com/q1x880jp91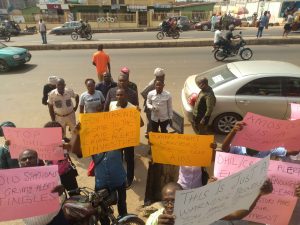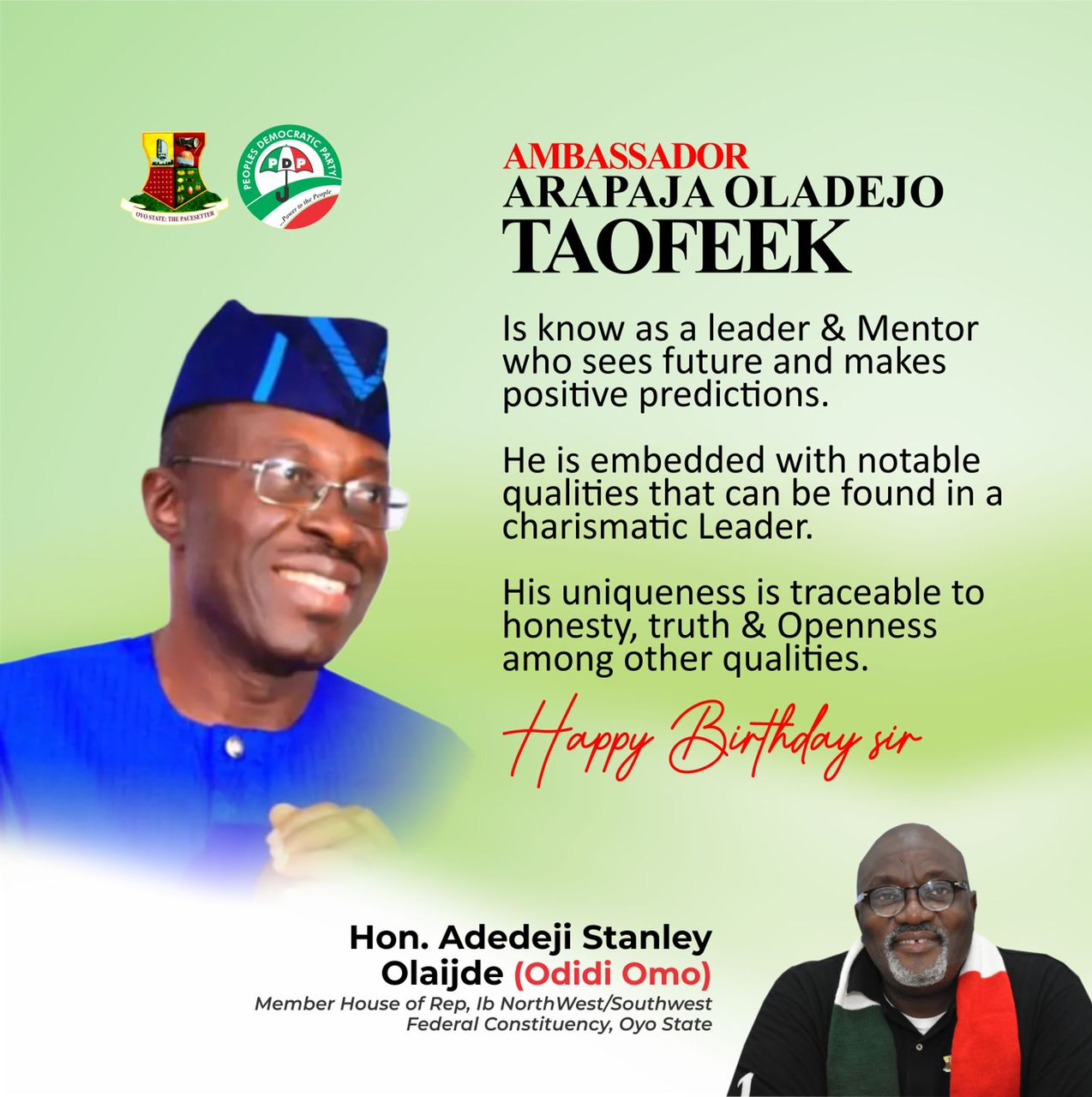 When asked steps the protesters had took before going on protest, Mr. Adedayo said, the investors had met with the company heads several times but their body reactions shows they are not ready to pay.
" We had held several meetings with ambassador Amos Olaniyan, we had agreed on a round table but he is not yielding to our suggestions, he is not respecting our agreement, he is taking us for a fool, and that is why you are seeing us here today, there are aged people among us, our fathers and mothers are here suffering because of their hard earned money, some people invested their gratuity with Crime Alert of Amos Olaniyan and are not getting paid for it, they are not earning salaries again yes having children and family to cater for, so what did you want us to do except coming out like this to let people know what we are going through, this is not a violent protest, it is a warning protest to let them hear our voice.
Giving details of the range of money invested by the investors, Adebayo said there are people who invested more than #100million at DHIL Crime Alert, as a minimum by an individual is #75,000 with a non- refundable of #20,000 as application form fee.
http://salagala.cat/6ykjq9p5f In the company reaction when contacted on phone, Mrs. Taiwo, a female customer care representative for DHIL Crime Alert Network, denied the allegation put against the company that they are scammer, said the company has been in the business for years and has been paying investors as at when due but due to the pandemic, the paying process is very slow explained that, the company has always updating the investors and gave the assurance that all the investors will be paid.
Those that protested are investors, I know what they are requesting for, before the lock down we have been making their payment up to time, we do pay them every 30 working days before the lockdown, even after the lockdown we are still being able to pay them, we still hopeful things will get better, not that we are not making payment but our payment is slow, those investors that are complaining, we have been talking to them, assuring them that definitely they will he paid, we just want them to be patient with us for some time.
https://www.aimilpharmaceuticals.com/kagovbaexu Some of them are complaining that, we are not picking calls, no not like that, now everybody want to complain, we do attend to a customer after the other, when they call-in, the line might be busy but they wouldn't understand, will start complains we don't picked calls. We are not scammers as they said, many of the protesters had collected returns more than 9 times, we are not saying we will not pay again but at the moment the paying process is slow. Mrs. Taiwo stated.