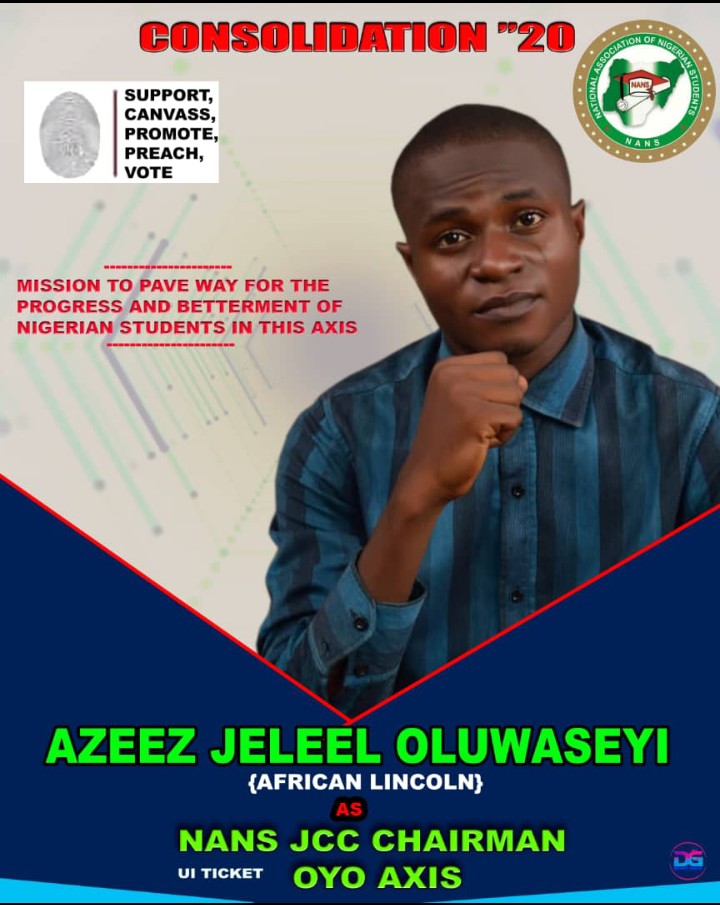 African Lincoln Declares Intention To Run For NANs Chairman JCC Oyo Axis
Comrade Azeez Jeleel after wide consultations with students and NANS stakeholders across the 17 public tertiary institutions that made up NANS Joint Campus Committee has made his intention to contest for the Chairmanship seat of National Association of Nigerian Students, Joint Campus Committee Oyo State known to public.
Comrade Jeleel also known as " African Lincoln " giving reasons for his decision to run as NANs Chairman JCC Oyo Axis, he said, he decided to put his personality to line, in oder to restructure and reposition the association as some members are finding it easier to romance with politicians for money than to approach school authorities for consultation and negotiation on behalf of students. Also crucified the monetary motive of members eloping with politicians instead of
working with politicians to ensure students get the best from their government.
African Lincoln in is declaration statement assured students of selfless service if voted. He said, he will not only consolidate on the efforts of past administrations, also will contribute his quota to create enabling environment for his successor.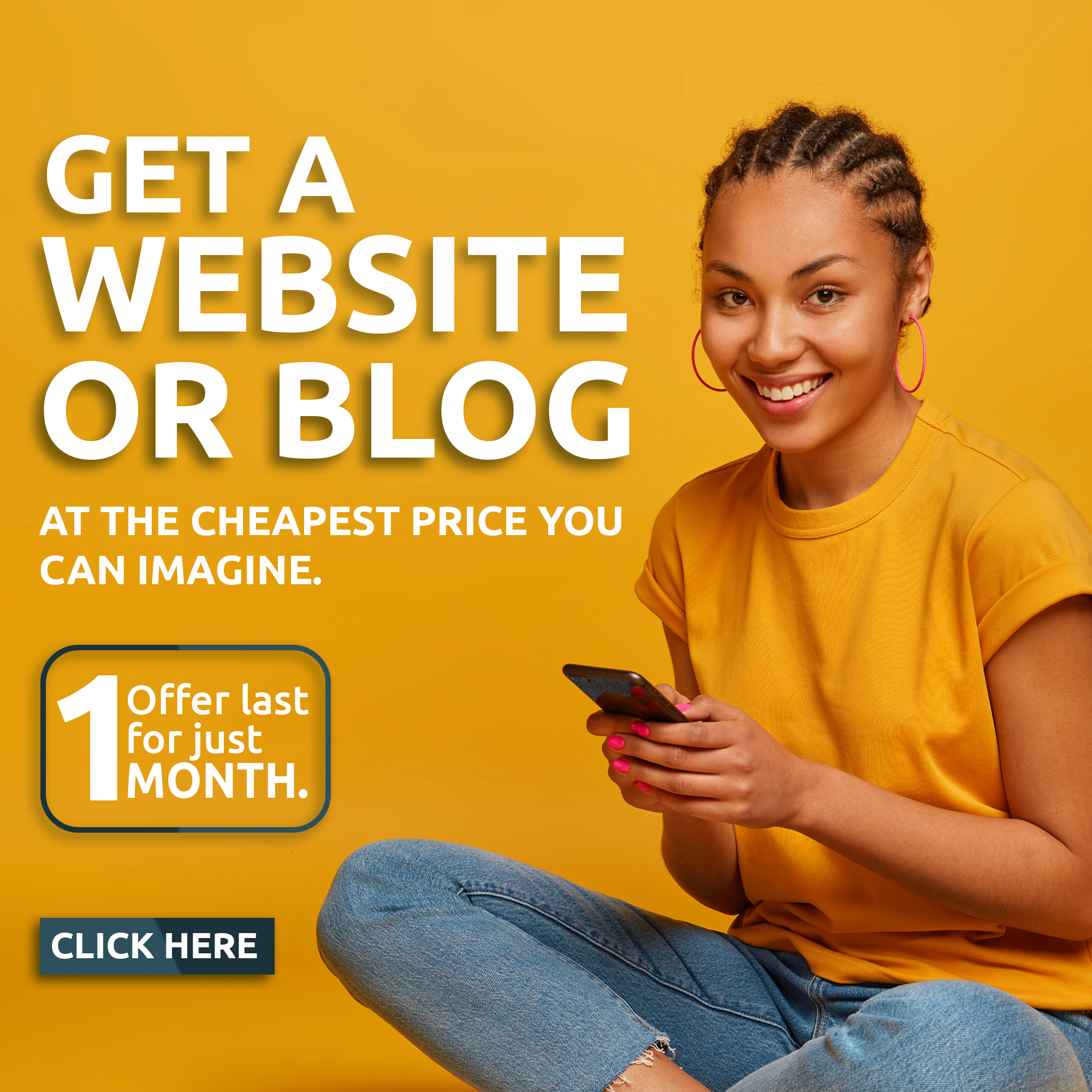 The release read :
Declaration Of Intention To Run For Chairman Of The National Association Of Nigerian Students, Joint Campus Committee Oyo State
Gentlemen of the Press
Friends and Colleagues
Observers from the global sphere
Stakeholders
Greatest Nigerians Students
To start with, National Association of Nigerian Students (NANS) was birthed in 1980 as a successor to the National Union of Nigerian Students (NUNS) which was proscribed by the then military dispensation of Gen. Olusegun Obasanjo. It is a body that represents the interests of millions of Nigerian students both home, and in diaspora.
Currently, NANS Joint Campus Committee (JCC) Oyo State axis is composed of the seventeen public institutions and the Students Union president of each of the institutions are the senators with voting right at the NANS convention.
These rhetorics is essential to drive forward and make relevant contention as we progress as an association, that the hope and expectations of teaming Nigerian students rests on.
Over the years, NANS have been thought of as association of unserious students and thugs who are either expelled students or those without future ambitions. The association have been found wanton of constituting nuisance and being a stooge to politicians in the past.
Members were accused of being more comfortable approaching politicians for funds than approaching school authorities for consultation and negotiation. NANS JCC have also been accused of working for politicians rather than working with politicians to ensure students get the best from their government.
All the above mentioned issues and some others are what propelled in me, the spirit to start working towards finding solutions and implementing them instead of just speculating. I believe, ideas are better put to action when it is the owner and originator of the ideas that heads the team.
Today, after wide and thorough consultations spanning the seventeen public tertiary institutions that make up NANS Joint Campus Committee, I Azeez Jeleel aka African Lincoln by the grace of God hereby offer myself and my services to the Students of Oyo State tertiary institutions as a candidate for the position of Chairman of Joint Campus Committee of NANS in Oyo State in the forth coming elections.
The past administrations tried their best to change the perception of onlookers about NANS via its activities, and with, God and senators on my side, I shall continue from where they stopped.
I want to consolidate on the efforts of these past administrations, leadership by reasonable successions, – I share a very strong belief in that.
I do not want to win your affection by making (empty) promises. I want to project a leadership by action. Our efforts and commitments shall be sacrificial. I would want you to judge me by my records. For the times I have been permitted to serve students, both currently and in the recent past in various capacities, I have busied myself with setting every cause I champion on the path of peace and progress.
Students have heard a lot of promises in the past and I know they are tired of empty promises. I have only one promise to make to you and the only promise is to promise LESS and deliver MORE if I am elected.
Greatest Nigerian Students, I beseech you to look forward and inward to the opportunities and virtues that await us as students in Oyo State. This leadership shall act responsibly to the demands of Nigerian students.
In the upcoming convention, I enjoin Nigerian students to remain civil, coordinated and make ideal conduct a watchword. I similarly ask senators of the most ideological axis of NANS to make the right choice.
God bless NANS JCC Oyo
God Bless Oyo State
God Bless Nigerian
Jeleel Azeez Oluwaseyi
Chairmanship Aspirant,
NANS, Oyo state axis.
16th March, 2020.
...For the latest news update, Subscribe to our Whatsapp Channel
(Click Here)
and join our Telegram Update Group
(Click Here)