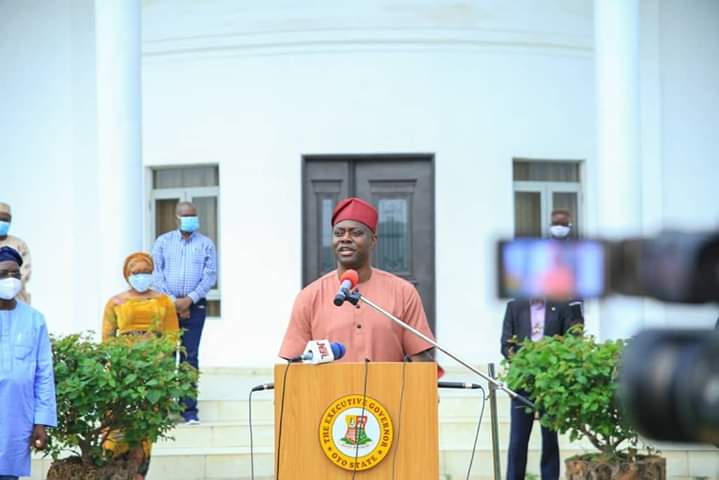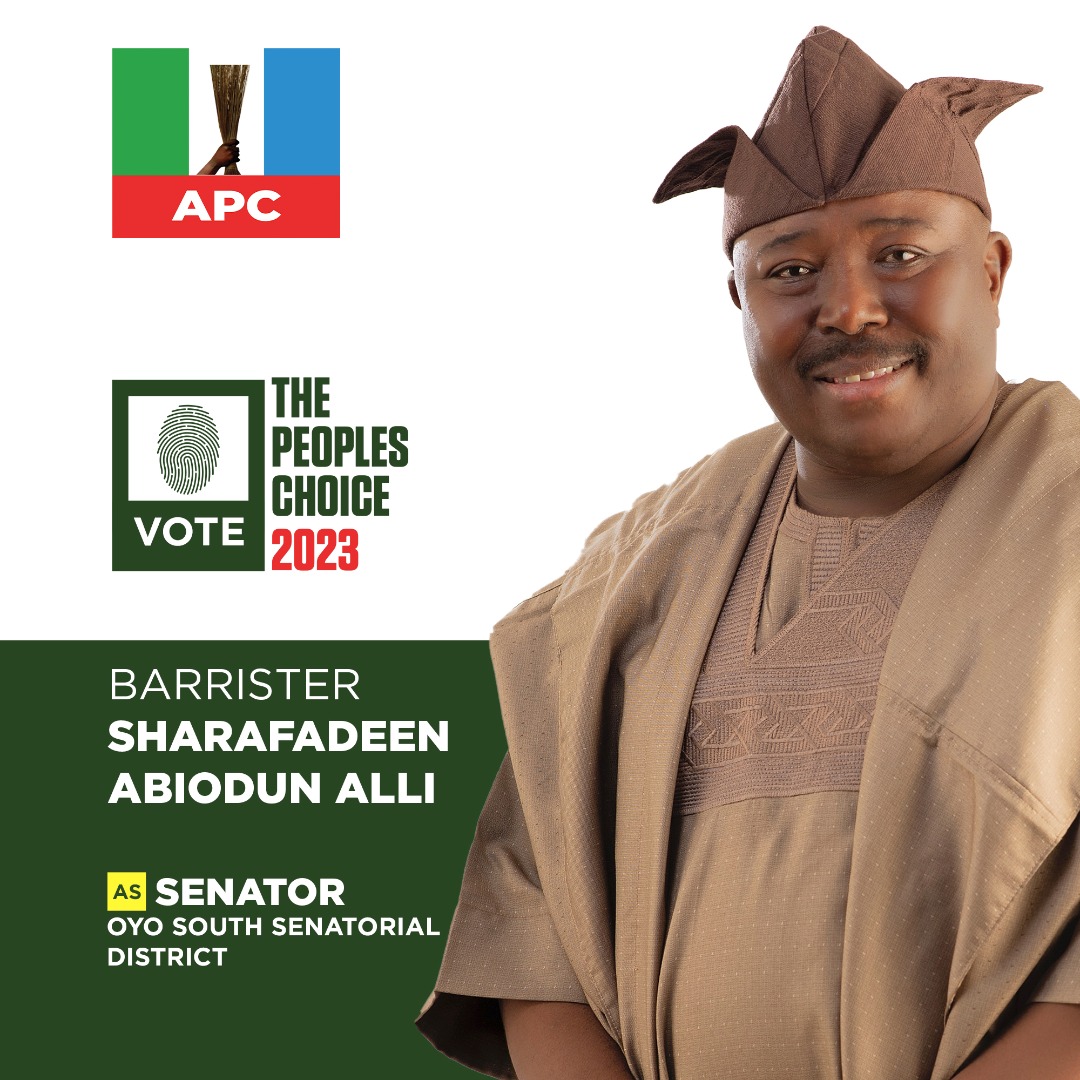 We Will Honour Makinde's Invitation For Ifta –Imams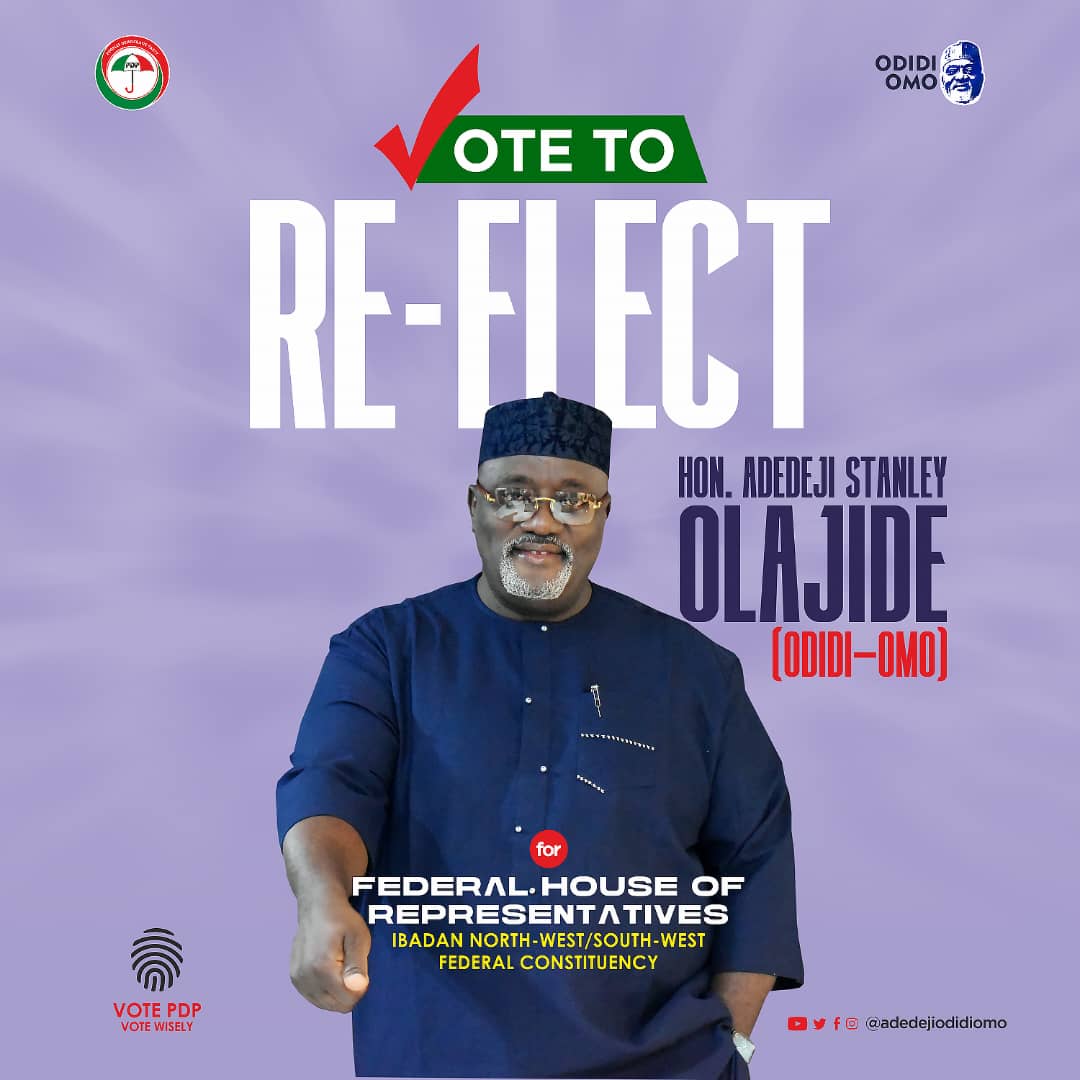 The invited Imams by governor Seyi Makinde for Ramadan IFTAU has made a release against the so called Islamic group who urged them not to accept Makinde's invitation, they gave reasons why it is an honour for them.
Assalam Alaykum Waramatullahi Wabarakatuuh!*
Bismillai Rahman Raheem!!!
INVITATION TO IFTAR WITH HIS EXCELLENCY, GOVERNOR SEYI MAKINDE.
WA NUNAZ ZILU MIN AL-QURANI MA HUWA SHIFAA UN WA RAHMATUL LIL MOOMINEENA
WA LA YA ZEEDUZ ZALIMEENA ILLA KHASARA(N)
We sent down in the Quran that which is a healing and a mercy to those who believe: TO THE UNJUST IT CAUSES NOTHING BUT LOSS AFTER LOSS*
Quran Chapter 17 Verse 82]
In the spirit of the Holy Month of Ramadan and the Lessons therein, I'll be addressing the hypocritic press release on the above subject with total fear of Almighty Allah (SWT), utmost respect for the dignity of our leaders & greater respect for Islam devoid of any Political bias.
The supposed group started their lines on a very political note by creating a wedge between two authorities which is totally forbidden by Allah (SWT) & counsel against by the Servant of Allah, Prophet Mohammed (S.A.W) without no sufficient proof as to substantiate the outright false claim that " the Oyo State Government penchant for going against …."
a) I am in awe of any instance that the Federal Government of Nigeria has complained about the activities or actions of Oyo State Government under His Excellency Governor Seyi Makinde to wit a dereliction, disregard or discord has been established!
b)In lieu of the Iftar in question and the Social Distancing measures queried, The Government & Governor, noting the importance of the Holy Month, the virtues therein, the love that radiates greater within families, mosques & communities and more importantly the need for inter-religious brotherliness during Ramadan but hindered by the Pandemic, has adequately put all necessary safety measures as ordered by His Excellency into great consideration and there-on restrict the numbers of participants at the scheduled Iftar in line with the safety restrictions on mass gathering.
The invitees who have, respectfully, accepted to join His Excellency & His Deputy at the scheduled Iftar included the Chief Imams of each zones in the state that is : Ibadan, Oyo, Ibarapa, Oke-Ogun & Ogbomoso supported by the Chairmen of 2 Muslim Communities and 3 Other Important State Dignitaries whose invitations will clearly admit only them with the adherence of the safety measures well stated!!
It's important to spot the deceit of the group that if the Federal Government order has clearly restricted mass gathering to a maximum of 30 people, why is the fictitious "Abu Aisha Muhammad" deliberately spreading lies against our revered Imams?
2. HYPOCRISY
This group surely has no interrelation with our Imams Religion or State or on the hindsight, as the Holy Prophet describe such people as "double-faced and double-tongued … who tries to cause them pain and harm them & more dangerous to Muslims than the worst non-Muslim enemies of Islam",
emphasized their malicious intention by falsely claiming that the Governor didn't invite them during last Ramadan as Governor Seyi Makinde wasn't the sitting Governor during last Ramadan 1440 but the Ibadan Imams had Iftar with the immediate past Governor, His Excellency, Senator Abiola Ajimobi which is now being extended to accommodate Imams from other zones. It's nonetheless important to put it on record that then Governor-Elect Engr Seyi Makinde did join Imams,Muslim Clerics & Other Ummah during the last Ramadan Joint Iftar organised by the Aare Musulumi Of Yorubaland, Edo and Delta States, Alhaji Dawud Makanjuola Akinola.
3.ARE THESE REAL MUSLIMS?
The dubious claim that Imams are bound to miss the glorious night of Laylatul Quadri due to the attendance of an Iftar scheduled to hold between 5 – 8pm further exposed the un-islamic but political tendencies of these Munafiqun as they are accursed by Allah in the Holy Quran & described in the Hadith by the Prophet (SAW) thus: false Muslims concealing disbelief and actively sought to undermine the Muslim community.
The Prophet said, "The signs of a munafiq are three:
Whenever he speaks, he tells a lie.
Whenever he promises, he always breaks it (his promise).
If you trust him, he proves to be dishonest.
Is it not a clearly mendacious to claim any Ummah will miss Laylatul Quadri because he attended an Iftar?
Are they implying we have been missing The Glorious Nights in the past years?
While it might not have been necessary to bother with this reply as the people concerned are well versed and have duly accepted to attend the Iftar with His Excellency, I deemed it important to extricate other Ummah from the callous grip of Munafiqun & Political Bigots hobnobbing as clerics or Muslim brothers. Permit me to close this rejoinder with the words of the Holy Quran which advised that we run away from such people.
QURAN 63:1-6 SURATUL AL – MUNAFIQUN
1) When the hypocrites come to you, [O Muhammad], they say, "We testify that you are the Messenger of Allah ." And Allah knows that you are His Messenger, and Allah testifies that the hypocrites are liars.
2) They have taken their oaths as a cover, so they averted [people] from the way of Allah . Indeed, it was evil that they were doing.
3) That is because they believed, and then they disbelieved; so their hearts were sealed over, and they do not understand.
4) And when you see them, their forms please you, and if they speak, you listen to their speech. [They are] as if they were pieces of wood propped up – they think that every shout is against them. They are the enemy, so beware of them. May Allah destroy them; how are they deluded?
5) And when it is said to them, "Come, the Messenger of Allah will ask forgiveness for you," they turn their heads aside and you see them evading while they are arrogant.
6) It is all the same for them whether you ask forgiveness for them or do not ask forgiveness for them; never will Allah forgive them. Indeed, Allah does not guide the defiantly disobedient people
May Allah (SWT) grant us clearer understanding of His words and the great religion of Islam while we constantly avoid hypocrisy & the hypocrites likened to a Cypress tree which doesn't move unless uprooted!!
May Allah Continue To Bless Our Leaders!
May Allah Bless Their Excellencies Engr Seyi Makinde & Engr Aderemi Olaniyan!
May Allah Bless President Muhammadu Buhari & His Vice!
May Allah Bless Nigeria!
May Allah Continue To Keep His Religion, Islam On Very Solid Footings!!!
MASALAM!!!
Yours In Islam,
Ustaz Waheed Ibraheem.
...For the latest news update, Subscribe to our Whatsapp Channel
(Click Here)
and join our Telegram Update Group
(Click Here)