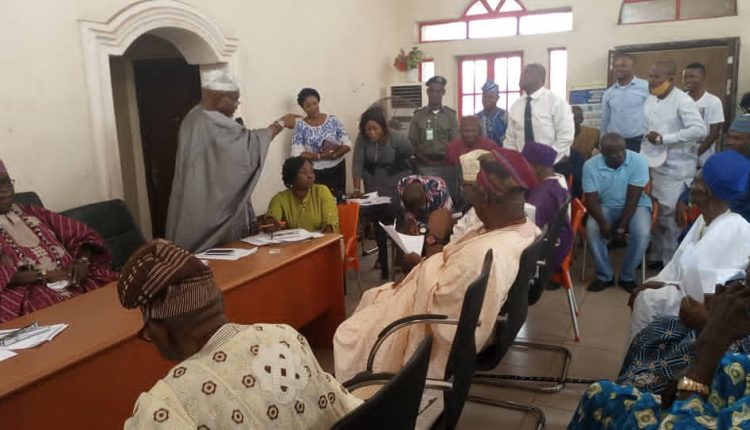 Traditional Chiefs Receive Agba Egbe, Urge To Fulfill Campaign Promises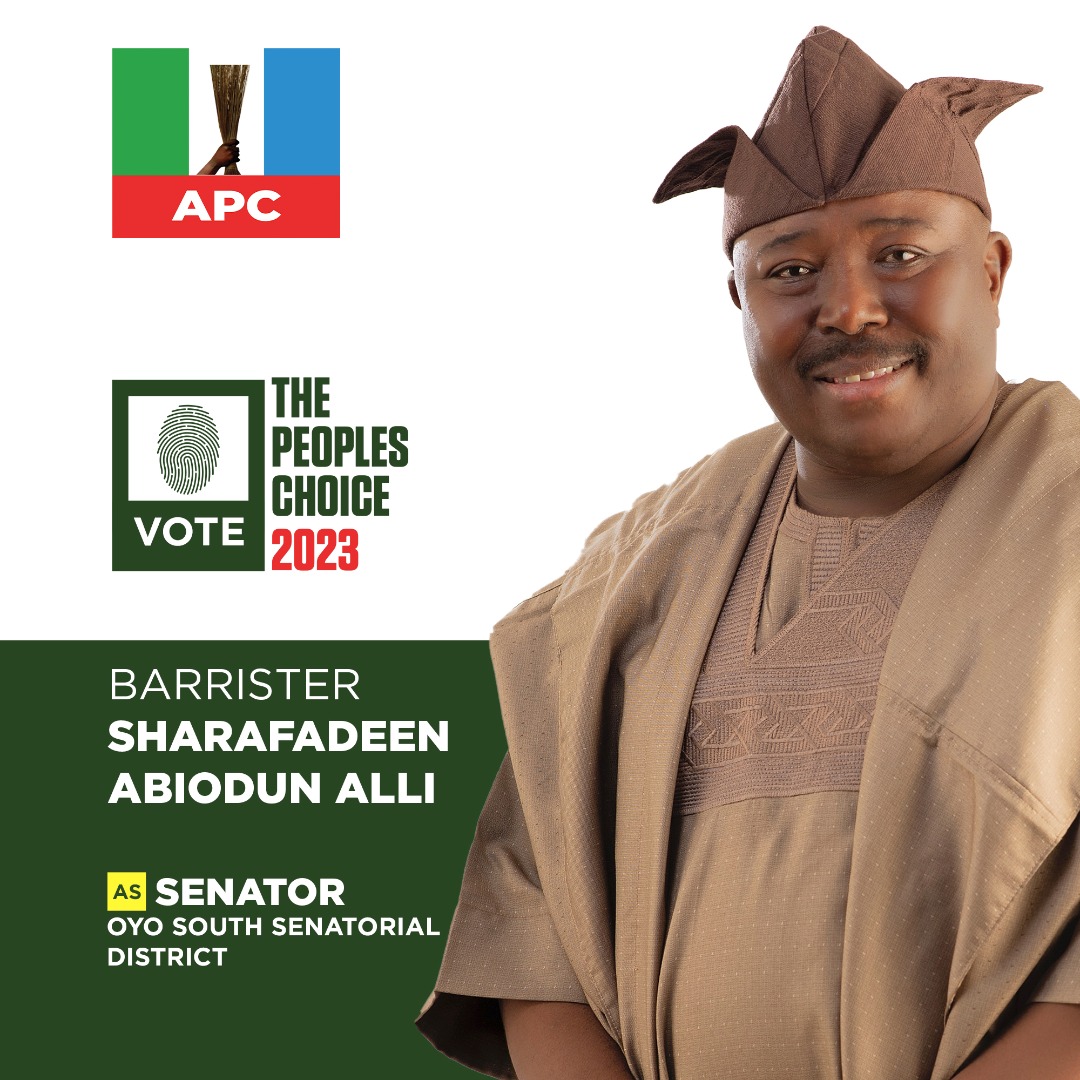 The Council of traditional rulers/Chiefs in Ibadan North local government have advised the executive chairman of the council, Hon. Sahib, Oladayo AGBA EGBE not to renege on his campaign promise.
The Council chiefs made the plea to the chairman yesterday during a courtesy visit paid to them by the chairman,
to appreciate their prayers and support to him before and during the council poll.
Agba Egbe who was received at the House of Chief, Ibadan North local government got a warm reception from the council traditional rulers.
Speaking on behalf of he council Chiefs, Chief Oba Adebimpe of ibadan land said, " We appreciate your gestures, acts of Omoluabi, with your visitation, it shows you are well cultured and mannered, you are a true son of the soil".
He urged the council Chairman  not to forsake nor to be too far from the royal fathers, most especially the Ibadan North council, he assured him of their wise counsels, which will always help in smooth running of his administration.
Chief Lekan Aare in a separate remark thanked the council boss, Agba Egbe for acknowledging the traditional rulers and chiefs of his local government with respect giving to norms and culture, implored the chairman, legislators and their team to always represent and promote cultural heritage of the land at any given opportunity.
An Ibadan High Chief, Sharafadeen Ali, also advised  the newly elected chairman to give required dividends of democracy as well more portfolios to the grassrooters, stated that, been the first elected chairman of the local government, he is in position to share memorable experience with him.
He acknowledged the campaign promises made by the Executive Chairman in renovating the primary schools across the local government, added for him  that, more teachers needs  also to be recruited in order to  filled up the shortage of teachers and other none teaching staffs in schools within the council areas.
Agba Egbe in his response assured the royal fathers of a father and son relationship, noted that he is a respecter of traditional and will never be far away from the traditional chiefs to learn more and seek more wisdom at every giving time
Those with the chairman for the visitation included ; House Leader, Hon. Onatunji Kazeem, Hon. Feranmi Oniwinde, Hon. Hamisu Dodo, Hon. Yemisi Adeagbo, Hon Ziak Mudashiru Olaolu, Hon. Abiodun Sunday, Hon. Lateef Muideen  Agunbiade, Hon. Yinka, Hon. Olaolu and others