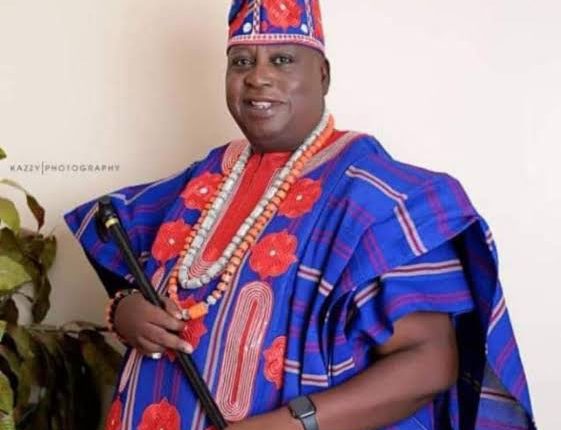 Oyo North: "No Going Back On My Ambition" Sen. Gbenga Babalola Hints As Wolekanle Emerges Consensus Candidate
Ex. Oyo North senator, Andrew Abidemi Olugbenga Babalola has vowed never to back down on his 2023 senatorial ambition despite governor Seyi Makinde's decision to give the ticket to Hon. Akinwole Akinwale Wolekanle from Ogbomoso.
Westerndailynews.com gathered that, Hon. Wolekanle was the preferred and consensus candidate for the Oyo North senatorial ticket for PDP and yesterday, it was confirmed that, governor Makinde's annoited nomination form have been given to Wolekanle through the state party secretary, Mr. Wasiu Adeleeke at the state party Office, Molete.
In his reaction to a meeting held with His Excellency and stakeholders of Oyo North senatorial district yesterday, Sen. Babalola said he was called to an already concluded meeting, added that, he was called on to listen to the dishonest activity of governor Makinde's camp in Oyo PDP.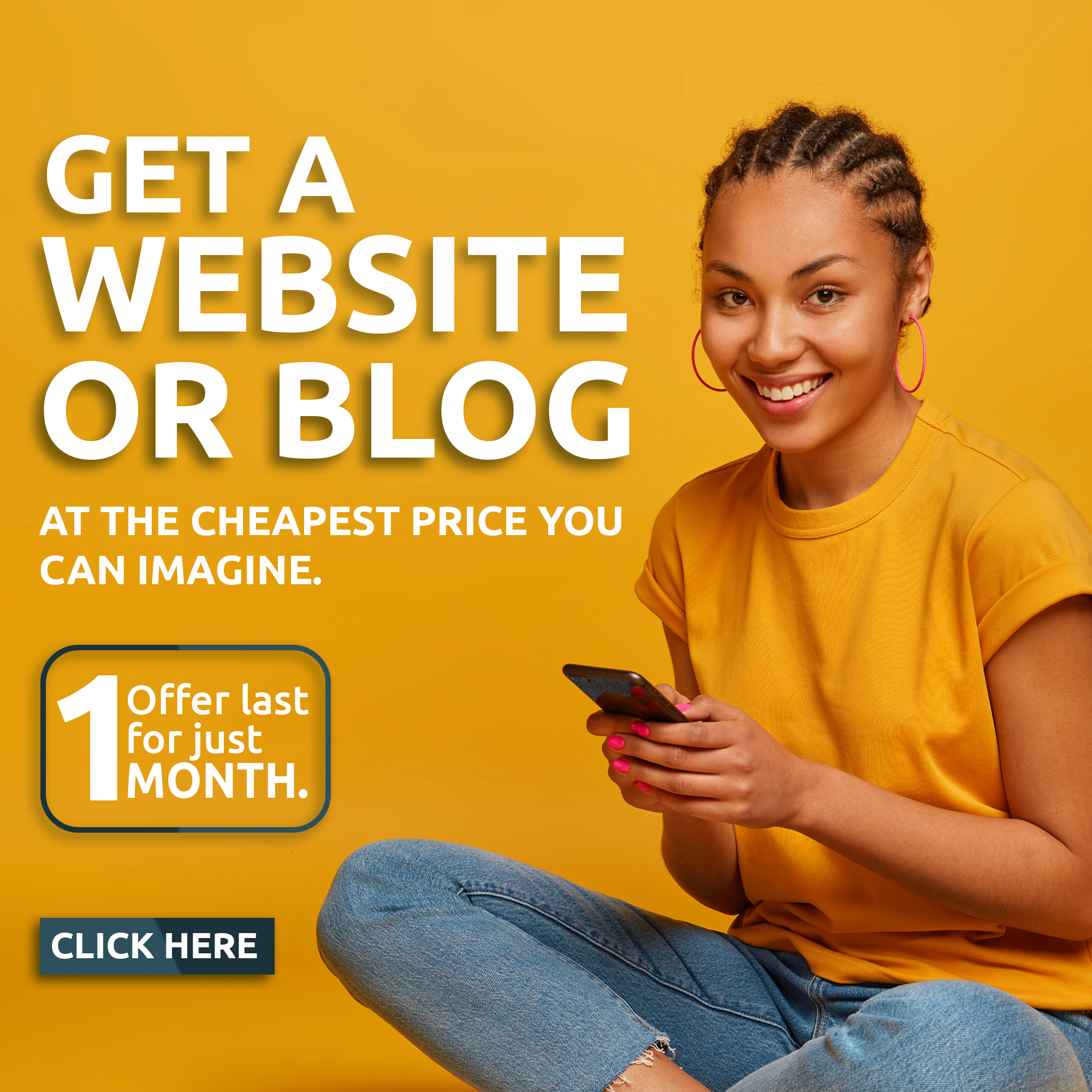 Sen. Babalola said, despite presentation of a written script by governor Seyi Makinde and his allies, he tried to made them reason why it is not possible form him to drop his ambition which is the general interest of Oke-Ogun indigenes for their consensus candidate from Ogbomoso.
" I never agreed on any Concensus candidature with anybody. What you see and may be hearing in the news today about the Oyo North Senatorial Districts PDP contest for which I obtained the relevant forms to contest is part of the Shenanigans that the Current Leadership of the PDP represents.
" While it is true that I attended a meeting in the house of Mr Governor yesterday at the instance of a call received at about 6:45 pm from the C.of Staff to the Governor about a meeting which I was supposed to attend. I decided to heed to the call of the Governor and attended the said meeting which I was not preview to and has no agenda.
" Immediately I got there I discovered that it was an ambush, I then decided to play along. By the time the meeting commenced I discovered that it was an attempt to sell their pre conceived candidate to us. I never waisted any time to let the Governor know that *The Great OKEOGUN* people are not ready to trade the position of Deputy Governor with that of Senatorial District. I asked the Governor if there is no Senator in his district despite being the Governor. I also emphasized to him and those at the meeting that Ogbomosho only has 3LG, while OKEOGUN has 10 LGs within the district and that the position is being occupied by an Ogbomosho man since the last 8yrs till date.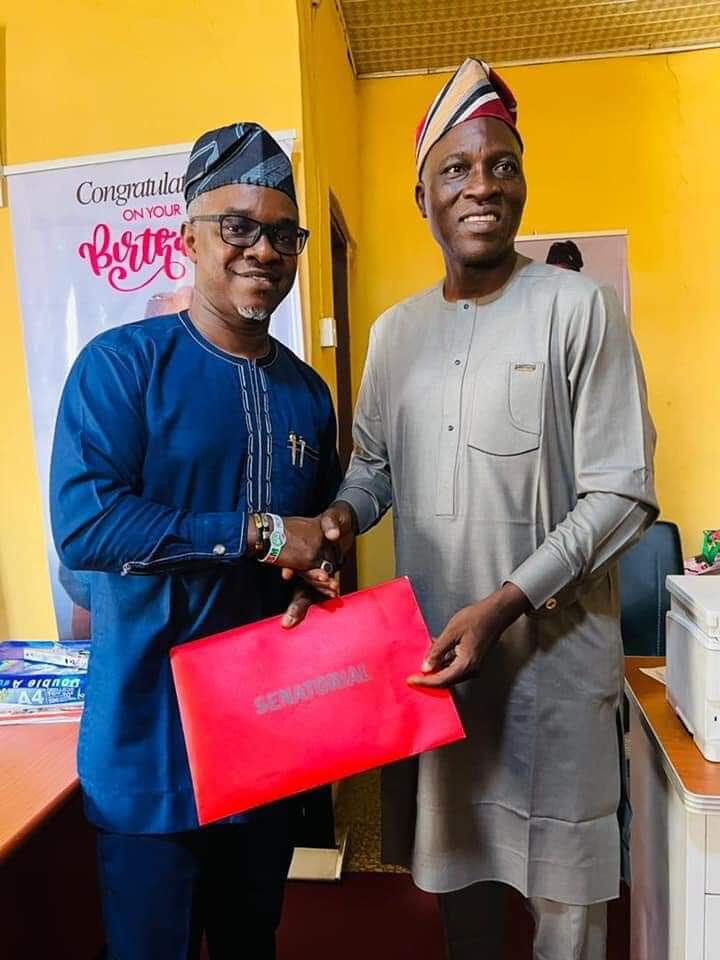 " This, I said is not acceptable to the average OKEOGUN man.
" I also raised the issue of the Chief of Staff considered as the most powerful position in any Government. He is a proud son of Ogbomosho.
" I forwarded this point of view because the Governor said he was opened to accepting superior argument. At a point Baba Saka Balogun agreed with me and reminded the Governor that Ogbomosho did not asked that they must be given the Senatorial slot.
" These are my positions and they never changed. it is the Governor and his Co travellers that need to consider their unsustainable, dangerous, gullible, and deceptive position because whatever you are seing is a pre conceived attempt at continuous cheating of the OKEOGUN people.
" I am thereby using this medium to appeal to our numerous lovers and that of PDP across the District that *Senator Gbenga Babalola* remains the only authentic candidate for the post of Senator under PDP in 2023.
" My candidature is strengthened by your numerous defiant calls that 3 can not be worshipping 10.
" On OKEOGUN we stand, no shaken ', Senator Babalola wrote.
...For the latest news update, Subscribe to our Whatsapp Channel
(Click Here)
and join our Telegram Update Group
(Click Here)