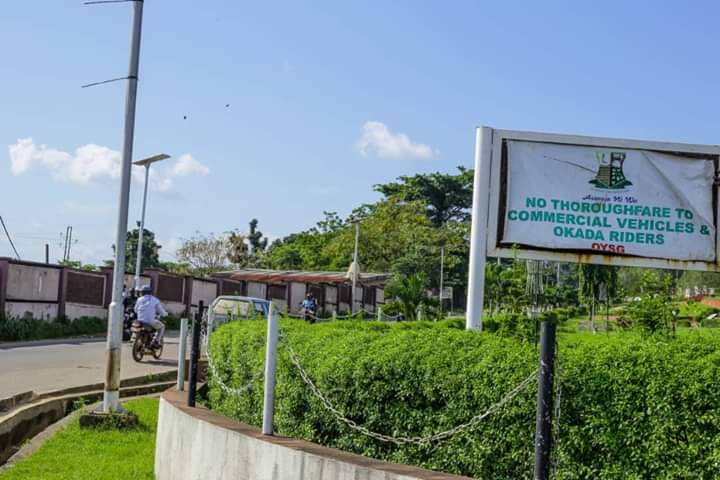 Oyo Govt Bans Commercial Motorists, Okada Riders From Driving To Freedom Bridge
Oyo state government, through Oyo State Road Transport Management Agency ( OYRTMA), on Thursday morning declared Agodi gate/governor's house road leading to Secretariat Freedom bridge a restricted motorway for commercial drivers, tricyclists and motorcyclists.
OYRTMA as an agency, saddled with the responsibility of enhancing free-flow of traffic within the state roads and also ensuring that citizens comply with the traffic laws of the state, on Thursday erected as many as enough sign posts with the inscription:
" NO THOROUGHFARE TO COMMERCIAL VEHICLES AND OKADA RIDERS by OYSG ", printed boldly.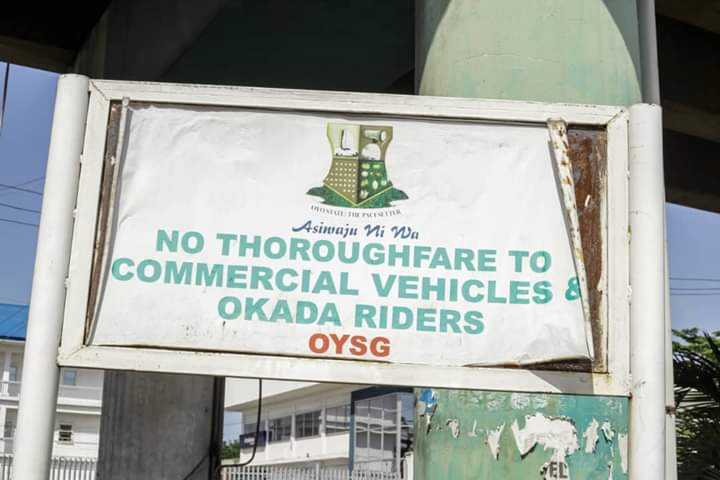 Westerndailynews gathered more warning information directed to targeted commercial driver/rider on OYRTMA Facebook page.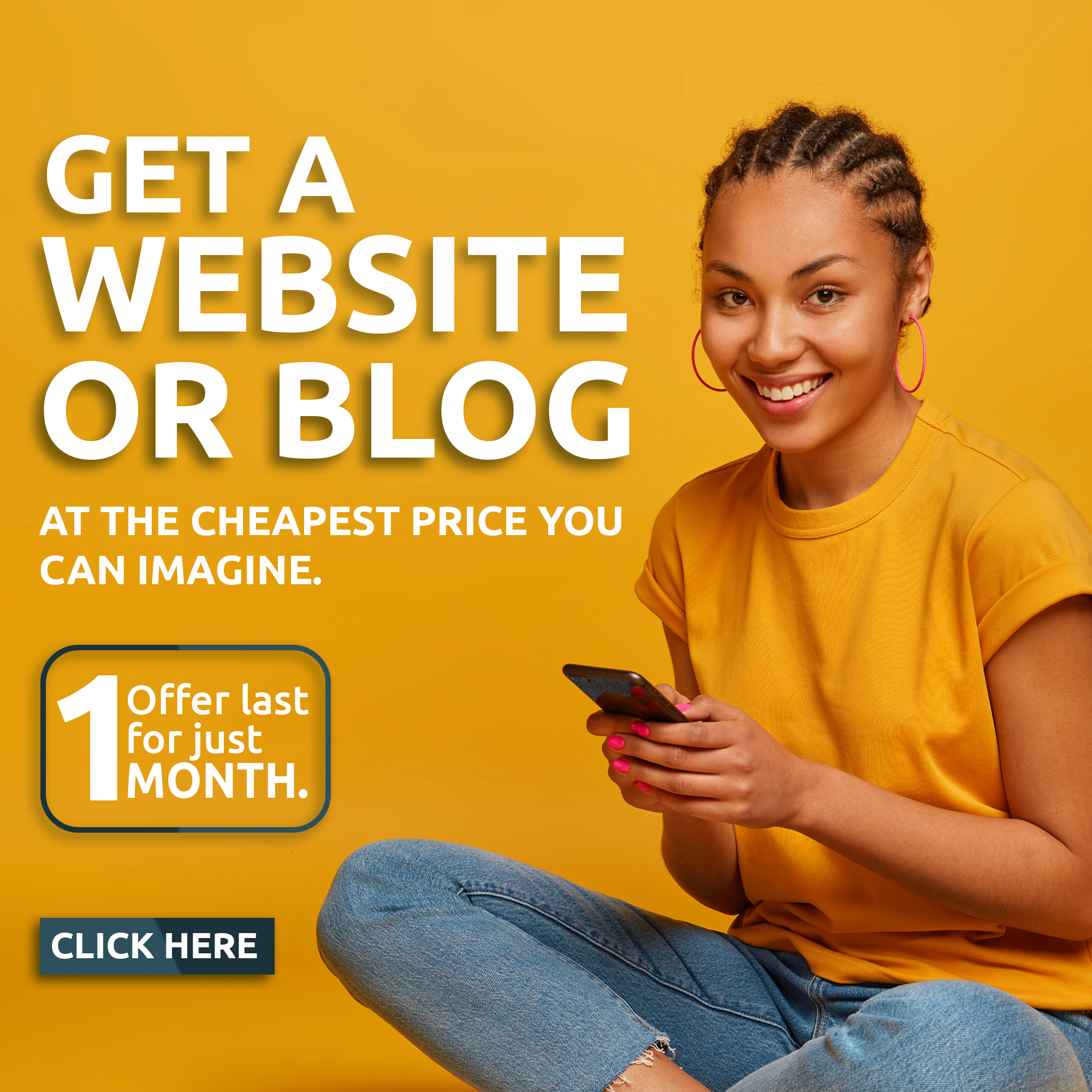 The message reads :
" We beseech all commercial drivers, tricyclists and motorcyclists to steer clear of restricted areas bearing the content of the boards below for their safety.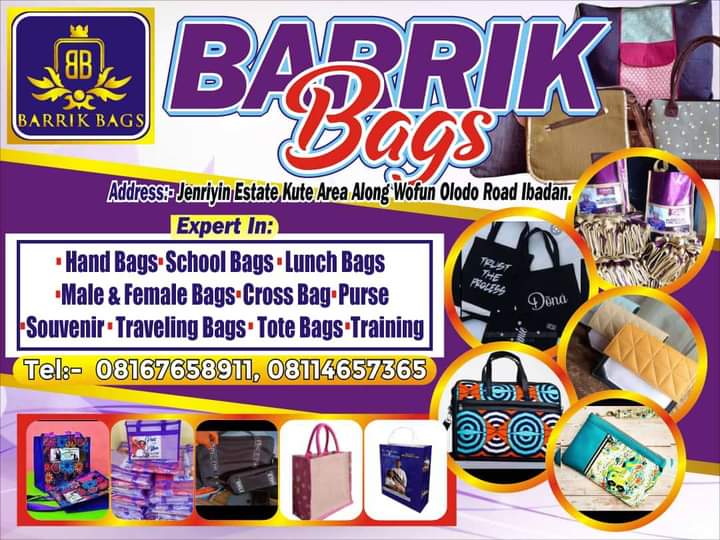 Any deviant driver/rider stand the chance of arrest and prosecution according to the dictates of existing traffic laws of Oyo State ".
The prohibition of commercial vehicles and Okadas movement is seems connected to the killing of an O-Pay rider and his two passengers in a fatal accident which occurred last week on the same road en route Oyo state secretariat overhead freedom bridge.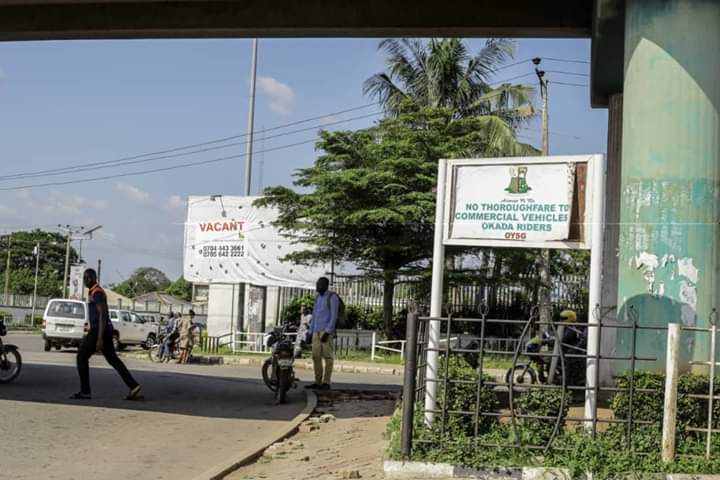 It will be recalled governor Makinde during his inauguration speech overruled Ex governor Ajimobi's 8 years sole user of the Secretariat overhead bridge. Makinde immediately after sworn in declared the overhead bright access free to general public.