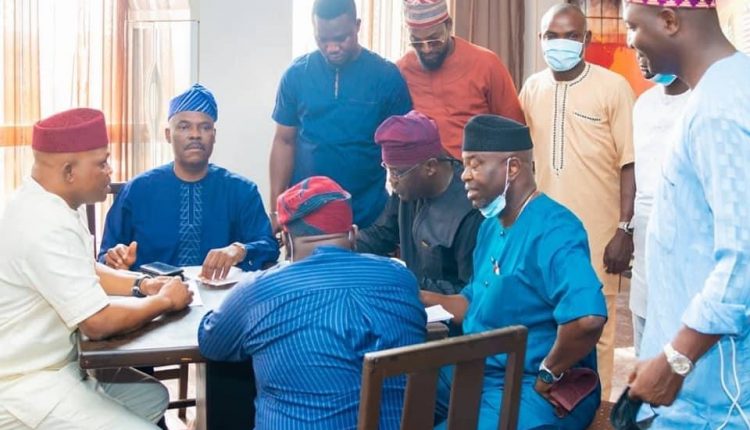 At End, SENACO, Unity Forum Bury The Hatchet In Oyo, Promise To Work As One For Party Progress
 After  a deep-seated political animosity separated Unity Forum and the Ajimobi Legacy Forum of the All Progressives Congress (APC), in Oyo state, the major leaders of the aggrieved groups have agreed to bury their differences and work for unity and progress of the party.
The aggrieved leaders in a meeting on Wednesday agreed to let go of past bitterness in the best interest of the party during an expanded meeting that comprises the leaders of the groups.
In a communiqué signed by the Chairman of the groups Chief Kunle Sanda; Co-Chairman, Alhaji Abu Gbadamosi Co-Chairman; Prof Adeolu Akande and Hon Gbenga Ariba, it was resolved that, the groups should disband all their factional meetings from ward to local levels, so as to work together as one for the party.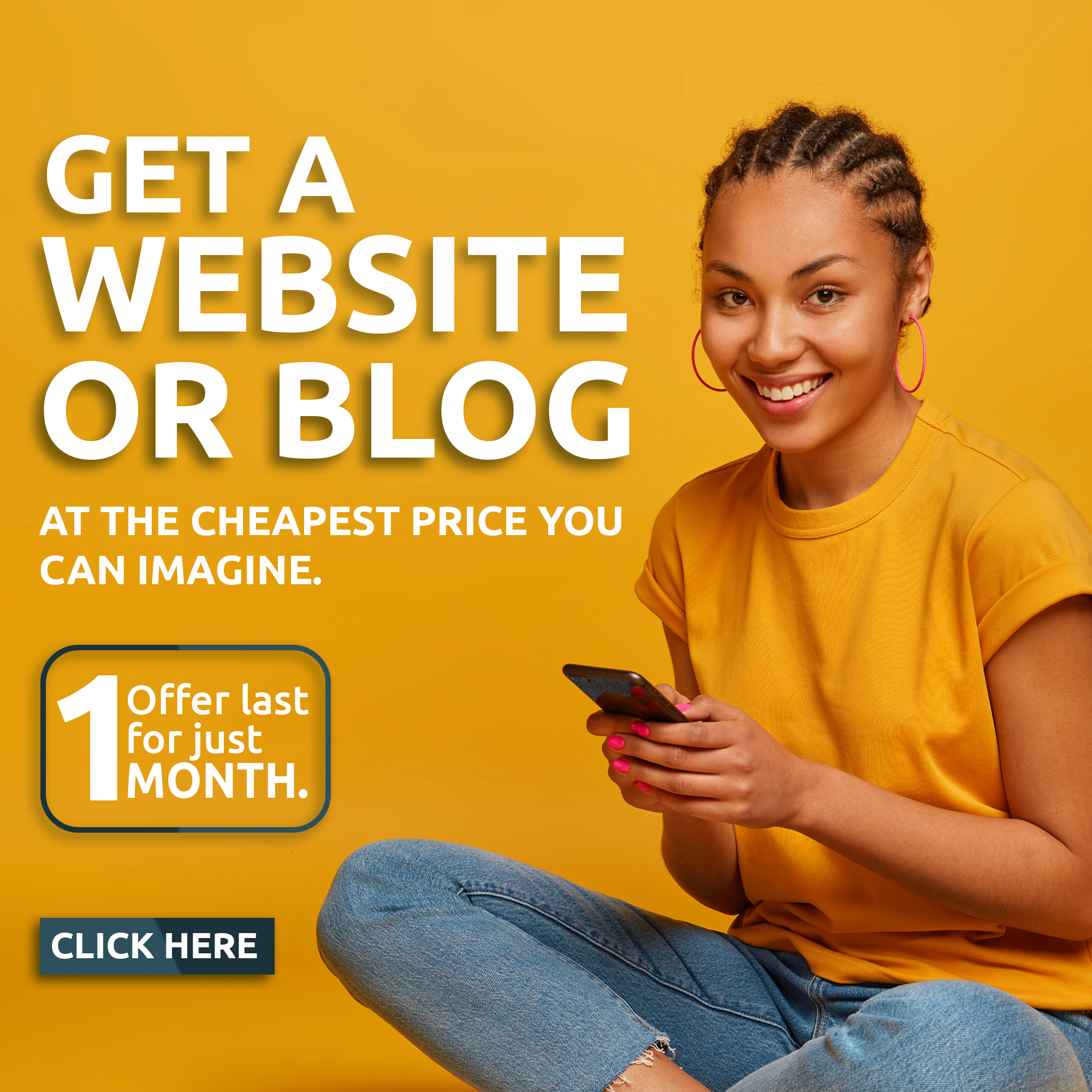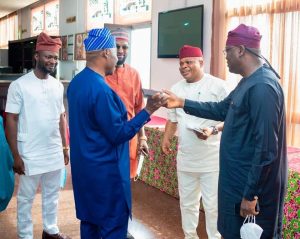 The communique reads in full:
COMMUNIQUE OF MEETING OF AJIMOBI LEGACY FORUM AND UNITY FORUM OF ALL PROGRESSIVES CONGRESS, APC, OYO STATE, HELD ON THE 5TH MAY, 2021 AT THE PREMIER HOTEL, IBADAN, OYO.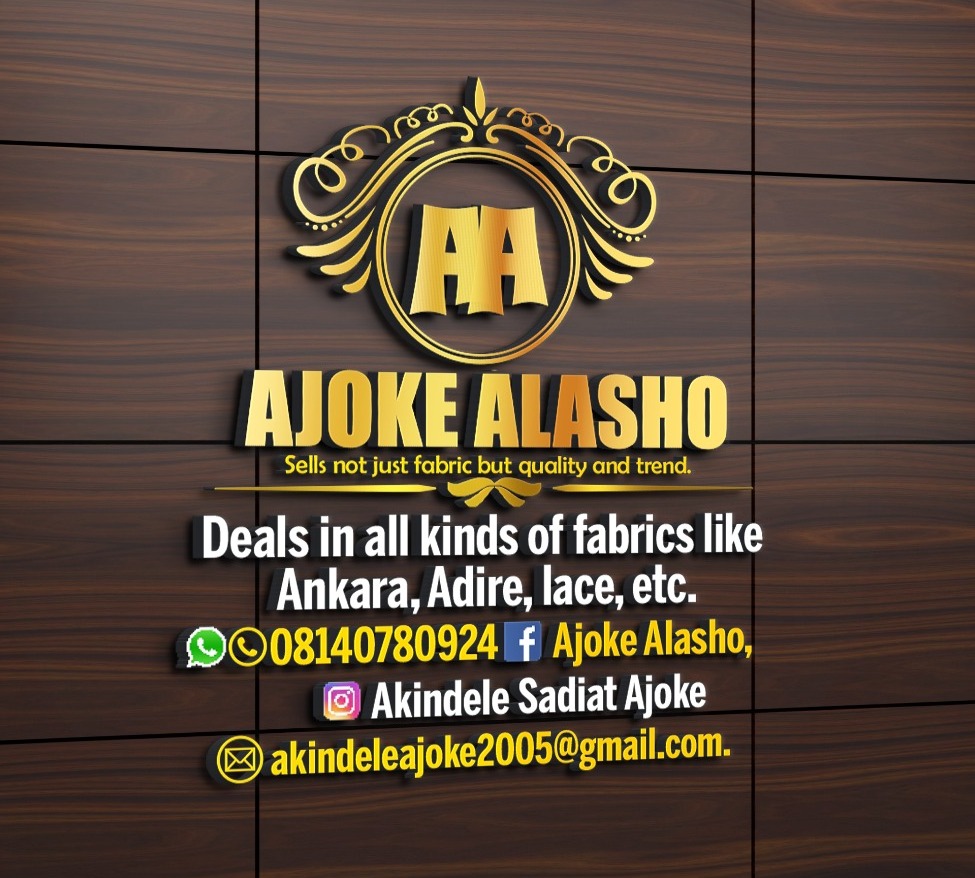 INTRODUCTION:
The leaders of Ajimobi Legacy Forum and Unity Forum drawn from all the 33 local government areas of Oyo state, realising the need for peace, unity and progress of the party in the state, met this day, May 5th, 2021, and resolved as follows:
1. To bury their differences and henceforth work as one within the party (APC).
2. That all members of the party should henceforth collapse their meetings into one at all levels.
3. To henceforth work together for the Peace, Unity and Progress of the Party.
4. Commended the efforts of Her Excellency, Dr. (Chief) Mrs Florence Ajimobi and leaders of the Unity Forum and Ajimobi Legacy Forum to the settlement of the differences between the two groups.
5. Commended the leadership of Chief Akin Oke, the Caretaker Chairman of the party in Oyo State and pledged their support for the State Caretaker Committee.
6. Resolves to sustain the enduring legacies of Chief Obafemi Awolowo, Chief Bola Ige, Alhaji Lam Adeshina and Senator Abiola Ajimobi.
7. Affirm their continued loyalty and support for President Muhammadu Buhari and his government. They also urged all Nigerians to pray for the country in these trying times.
8. Pledged to work assiduously for the victory of the party at all elections in the 2023 general elections.